Hello and happy Wednesday!  Today I'm sharing the Moda Block Heads 2 Block 32!  This week's block is a nice and simple block that finishes at 6″–just the perfect block for a busy Thanksgiving week for those of us in the U.S.  I love how the scheduling of the blocks has really seemed to work out so well with busy times of the year! This really is the busiest time of the year for many people–if you've fallen behind, just begin where you are, move forward, and catch up with the missed blocks later!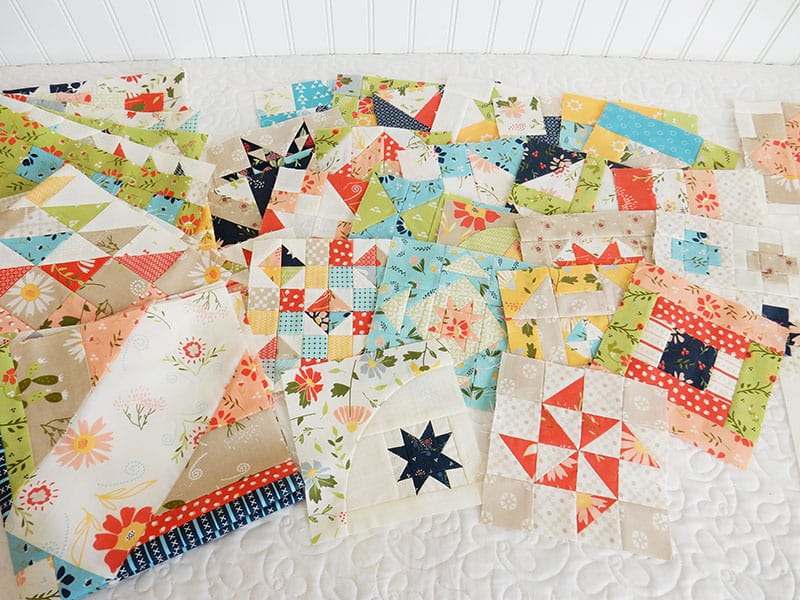 My "X Quartet" block is in the lower right hand corner of the photo above.  I used a tone-on-tone background from Walkabout, the large red Walkabout floral, and our taupe stars print from our earlier Valley collection.  This week's block was designed by Betsy Chutchian who has a beautiful new fabric collection showing to shops now.  (More on that when I share my Moda Booths part 2 post tomorrow).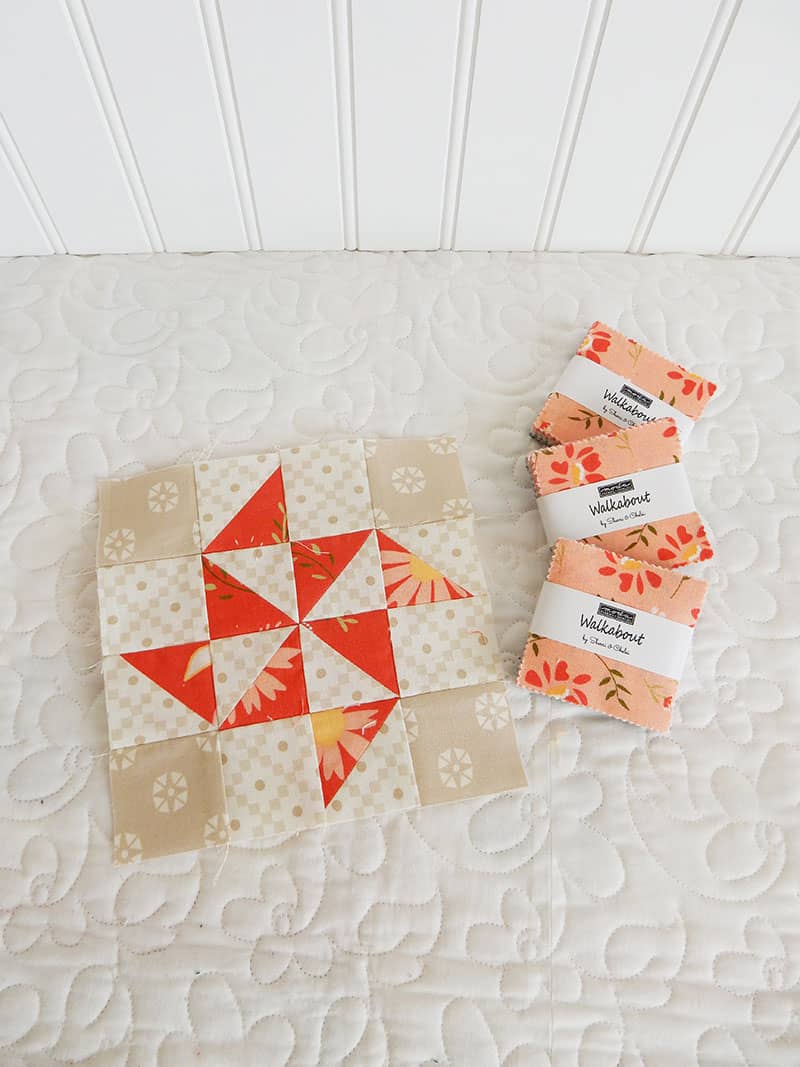 It really was nice to have a fun block with simple squares and half-square triangles.  I love the fun layout of this one as well, and there is an alternate color placement idea on the PDF pattern that would be really fun as well.
Moda Block Heads 2 Block 32 Links: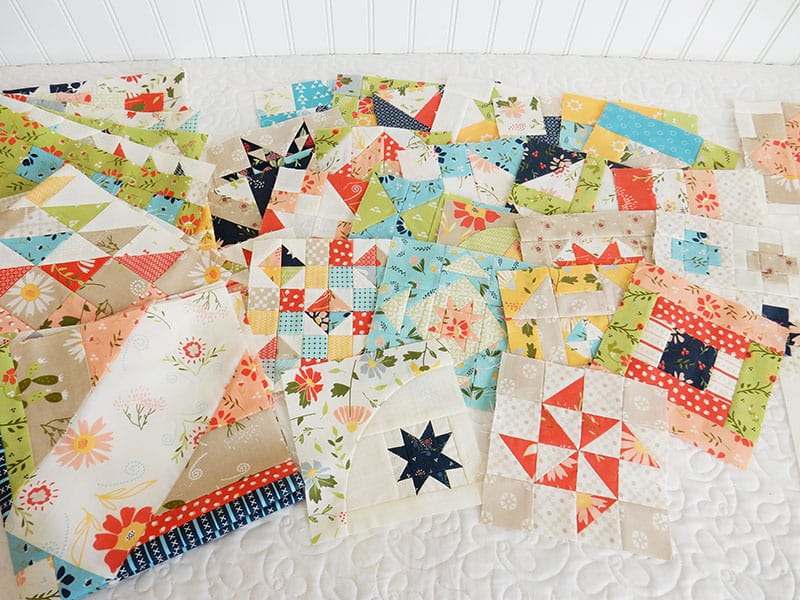 And Find the Other Moda Block Heads 2 Designers Here: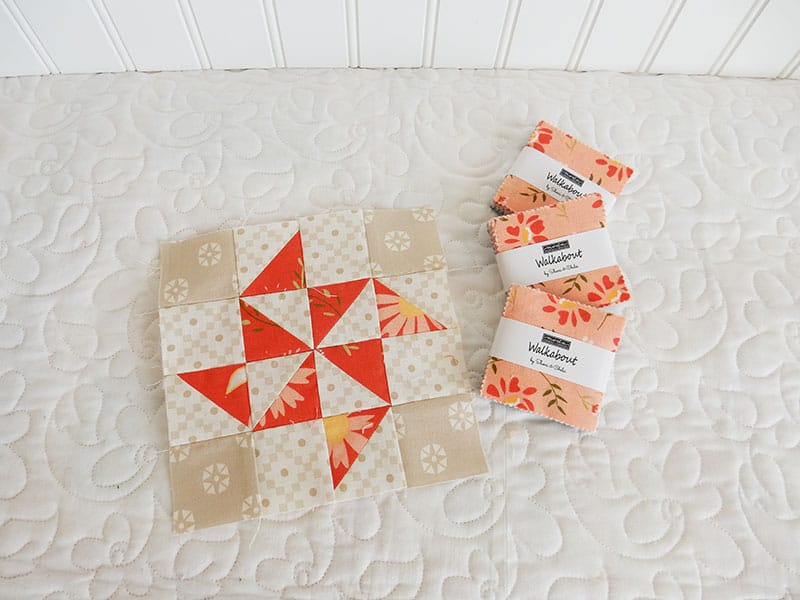 I still have more Walkabout mini charm packs left over from Quilt Market…I'm sending them out with paper pattern and fabric orders from my Etsy shop while supplies last!  Happy quilting!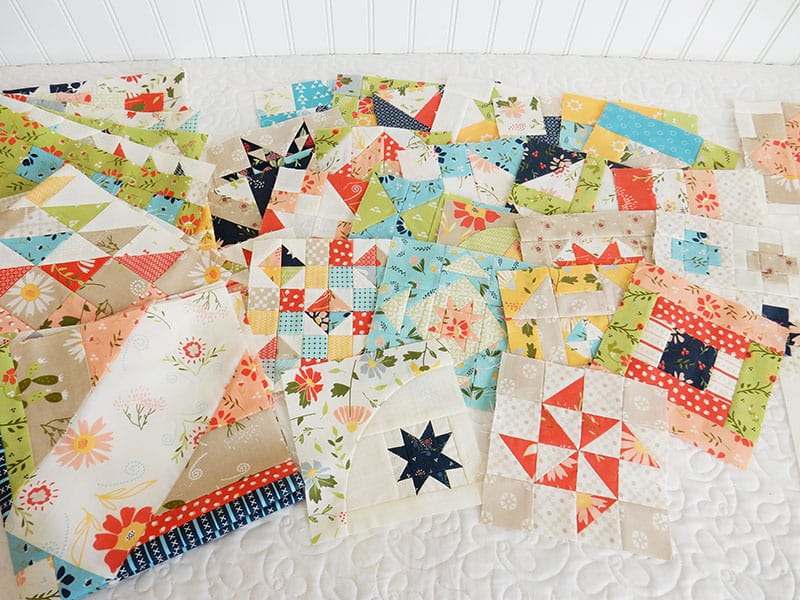 Thanks so much for stopping by!