Hello and happy Wednesday!  Happy Halloween if you are celebrating today…and welcome to Block Heads day here on the blog where I'm sharing Moda Block Heads 2 Block 29.  This week's block is brought to us by Carrie Nelson of Miss Rosie's Quilt Company.  Her block is a Courthouse Step block finishing at 6″ x 6″, and you can make it as scrappy as you'd like!  Be sure to read to the end of today's post because I'm having a little giveaway here on the blog!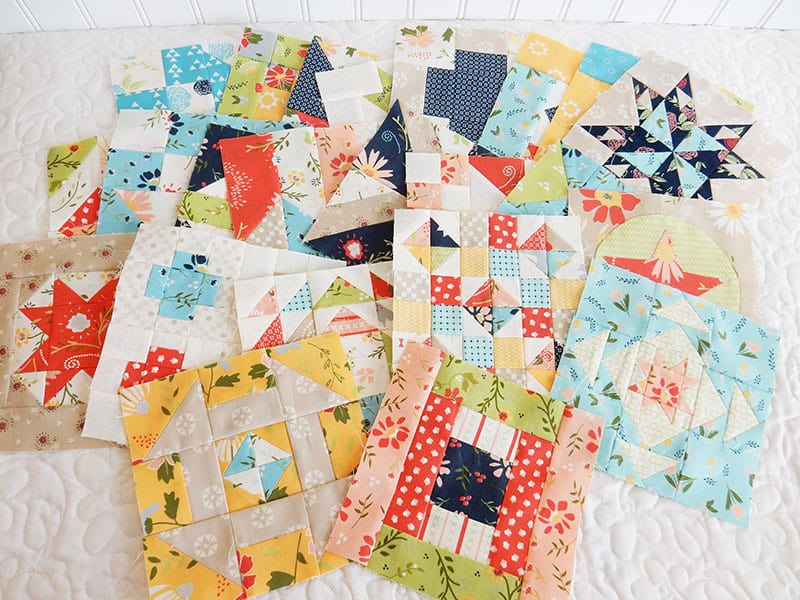 This week's block is front and center with all of the other 6″ finished blocks so far as a supporting cast.  These "group photos" are always favorite ones for me to take each week.  I once again used Walkabout fabric scraps for my block, using five different prints from my scrap bin.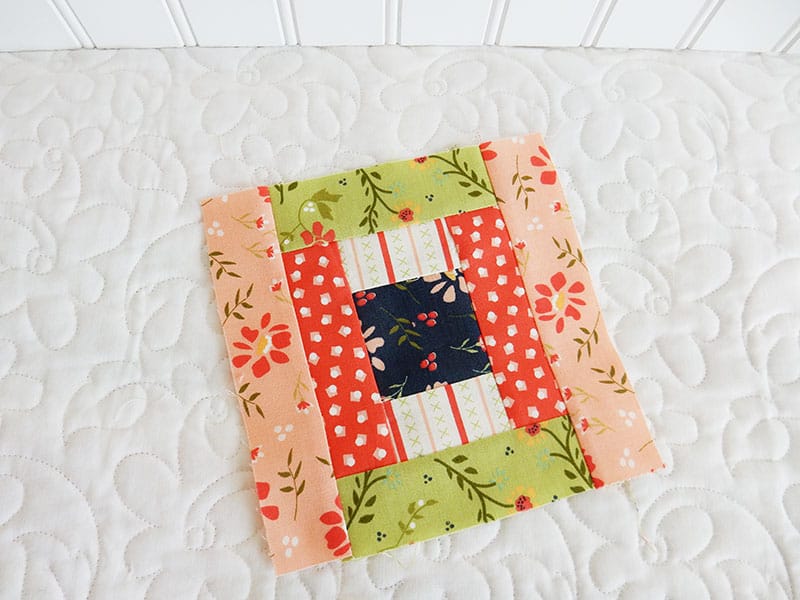 I think I could definitely make a whole quilt of these fun little blocks.  It sure would be a great stash-busting quilt.  And you wouldn't even have to use pairs of fabrics–the whole block could really be scrappy.  There are so many possibilities.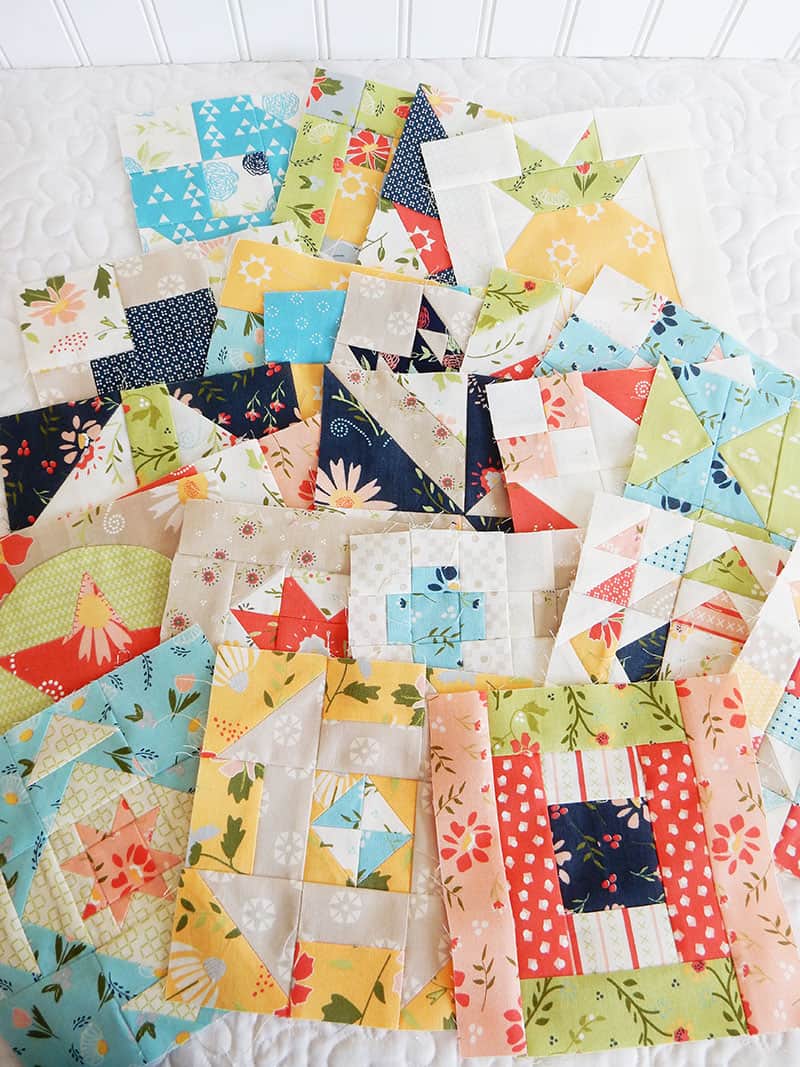 Moda Block Heads 2 Block 29 Links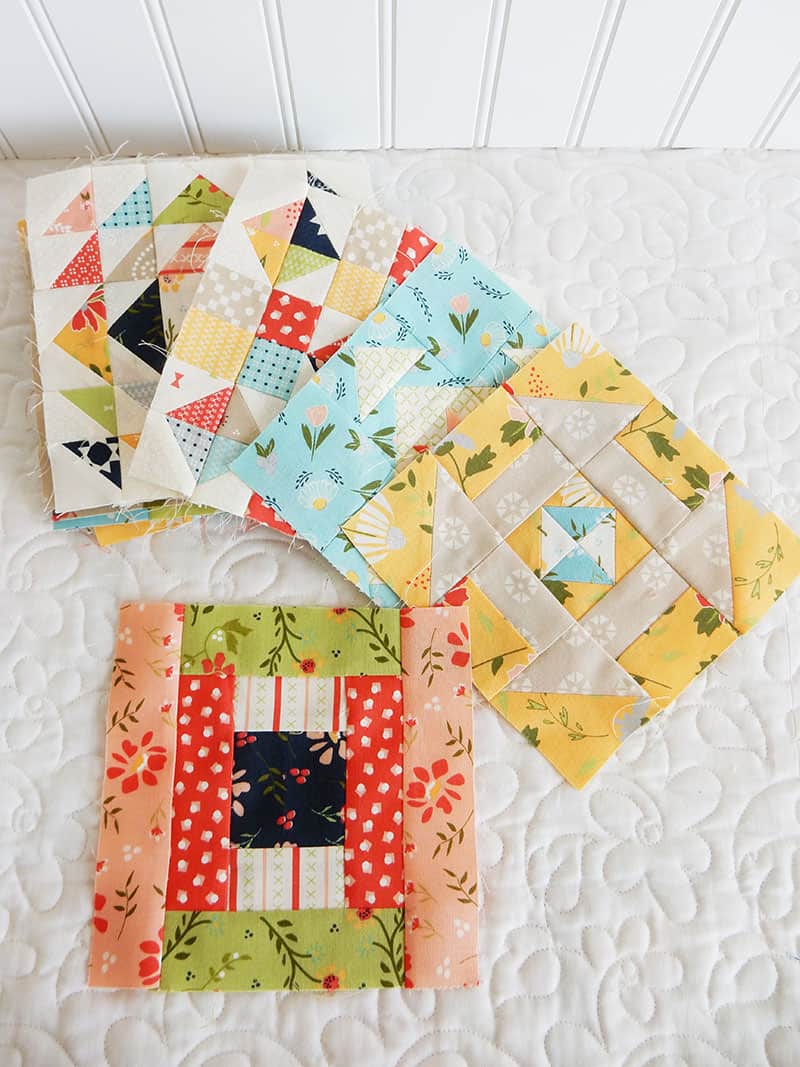 And Find the Other Moda Block Heads Posts for Block 29 Here: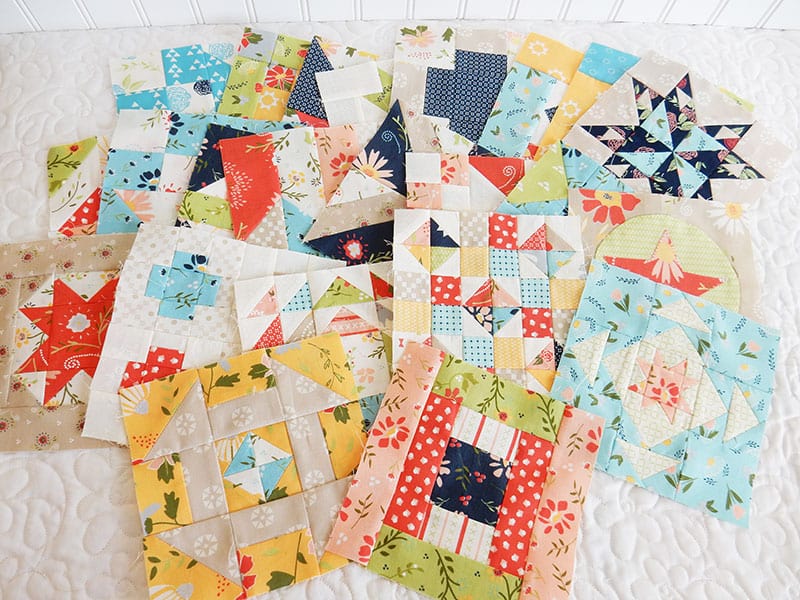 I'll be heading to quilt market later this week and will have some posts scheduled for while I'm away.  But I'll also have lots to share when I return.  I think it would be fun to have a little post-market giveaway with some swag I'll bring home from Quilt Market.  Just leave a comment on this post letting me know what you'd like me to share from this year's market.  I'll pick a winner next week when I return home.  Happy Quilting, and thanks so much for stopping by!