Hello and happy Wednesday. Welcome to the Minis & More | Christmas Projects parade. Today I'm sharing some fun Christmas projects that are fast and fun. There is still time to make fun Christmas quilts and projects in time to use them to decorate for the season.
Christmas Jars Table Runner
I absolutely love Brenda's Christmas Jar table runner. I am thinking I might need to make one of these soon for this holiday season. The pattern is from Margot of The Pattern Basket, and you can find it here.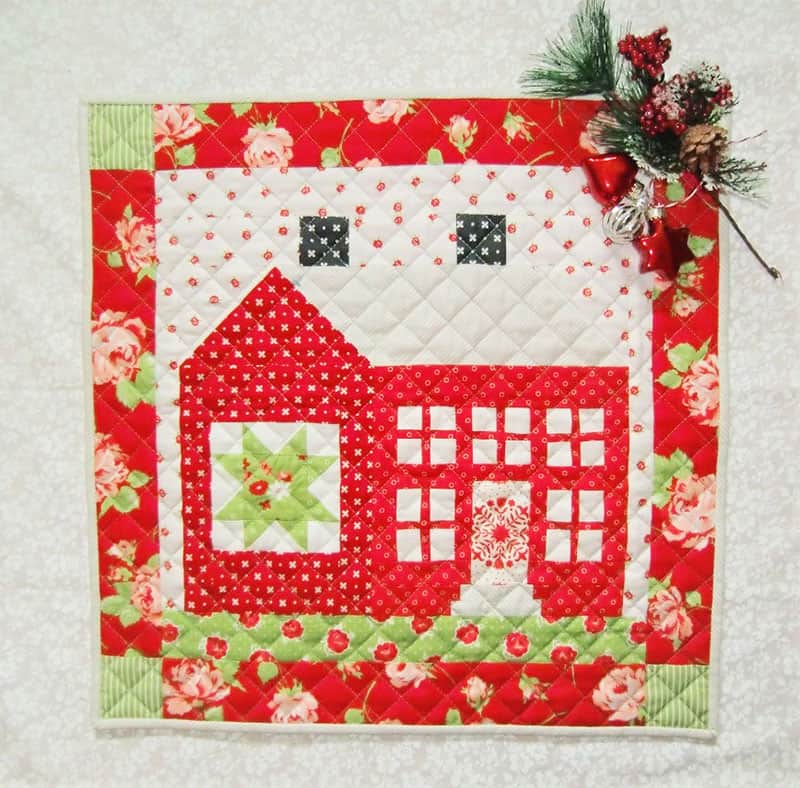 Homebody Christmas House
Hildy made a festive Christmas house using a brand new mini house pattern from Camille Roskelley. I absolutely love Hildy's use of the Homebody Mini Quilt pattern for Christmas! You can find the pattern here.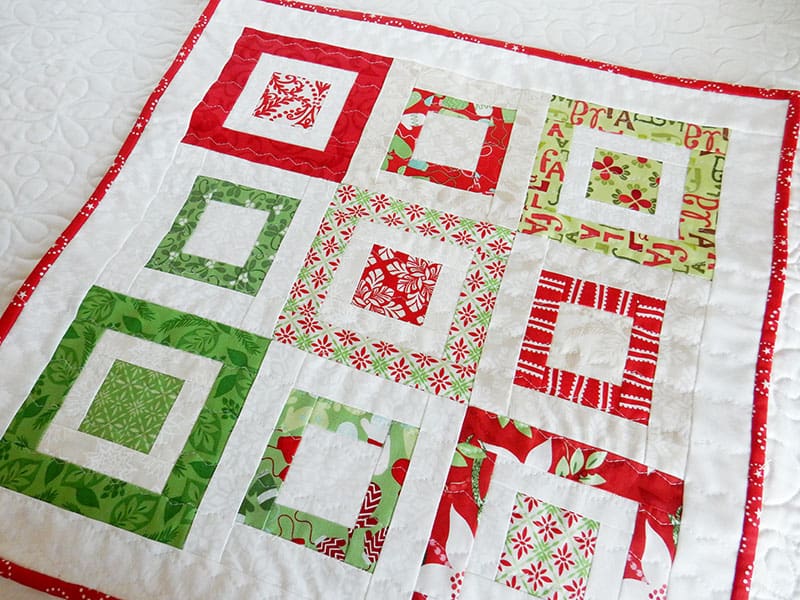 Christmas Candy Box Table Topper/Mini
A few years ago I made this fast and fun Christmas Candy Box Table Topper. I'm thinking I might need to make another one for this year, too!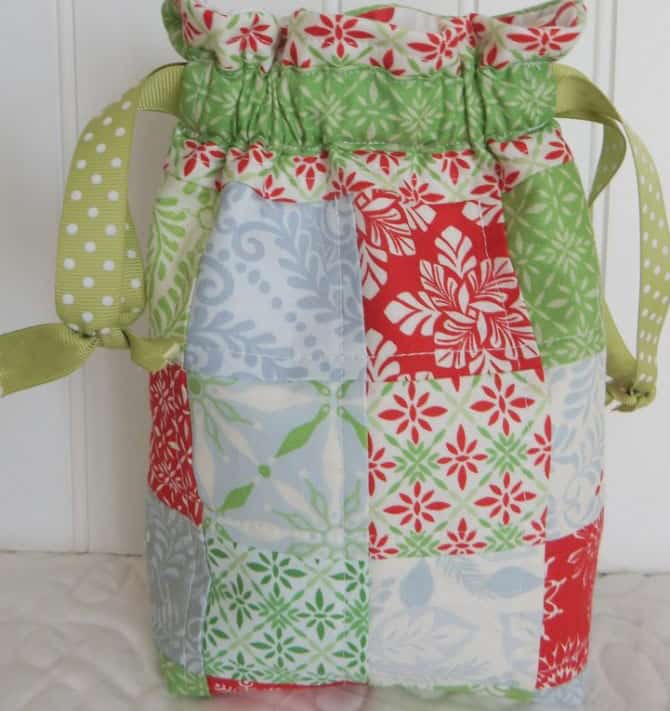 Christmas Patchwork Gift Bag
I have a free tutorial for this fun Christmas Patchwork Gift Bag here. You can make these from Mini Charm packs or scraps. Find the tutorial here.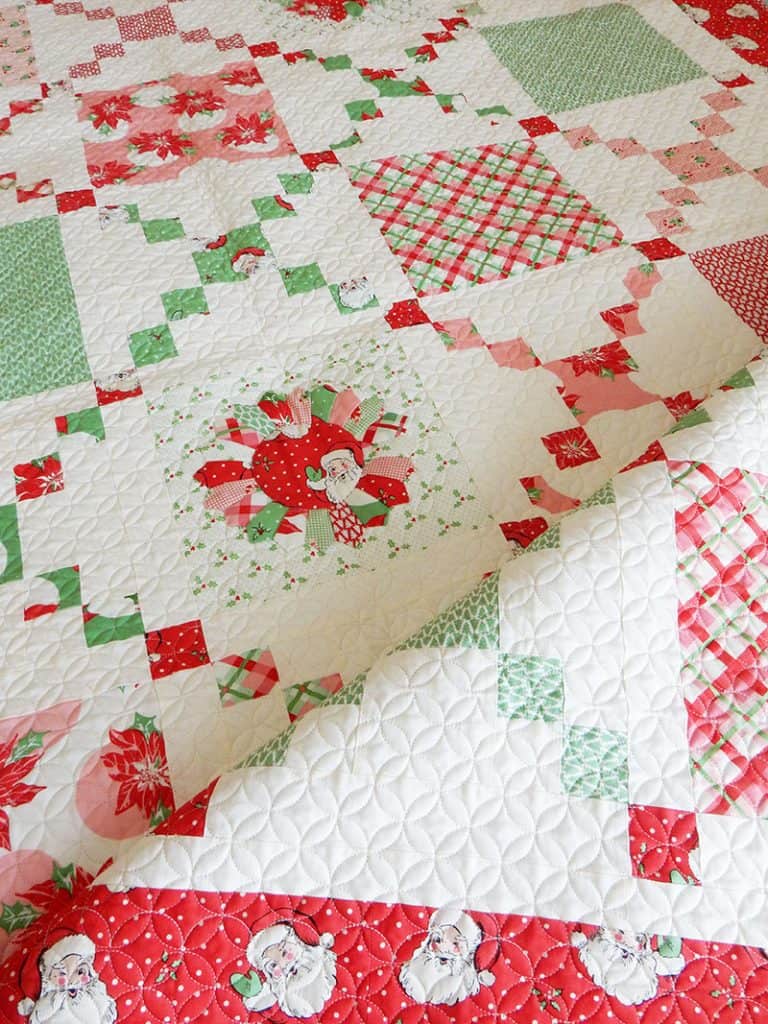 Christmas Pot Luck
This is one of my favorite Christmas quilts to date…such a fun quilt and fun fabrics. See my blog post on it here, and find the pattern here.
Four Square
One of my go-to fast and fun quilts is one I also made in the Swell Christmas collection. (Believe it or not, I still have more scraps from this group and plan on making more projects)! You can find the pattern for the Four Square quilt here.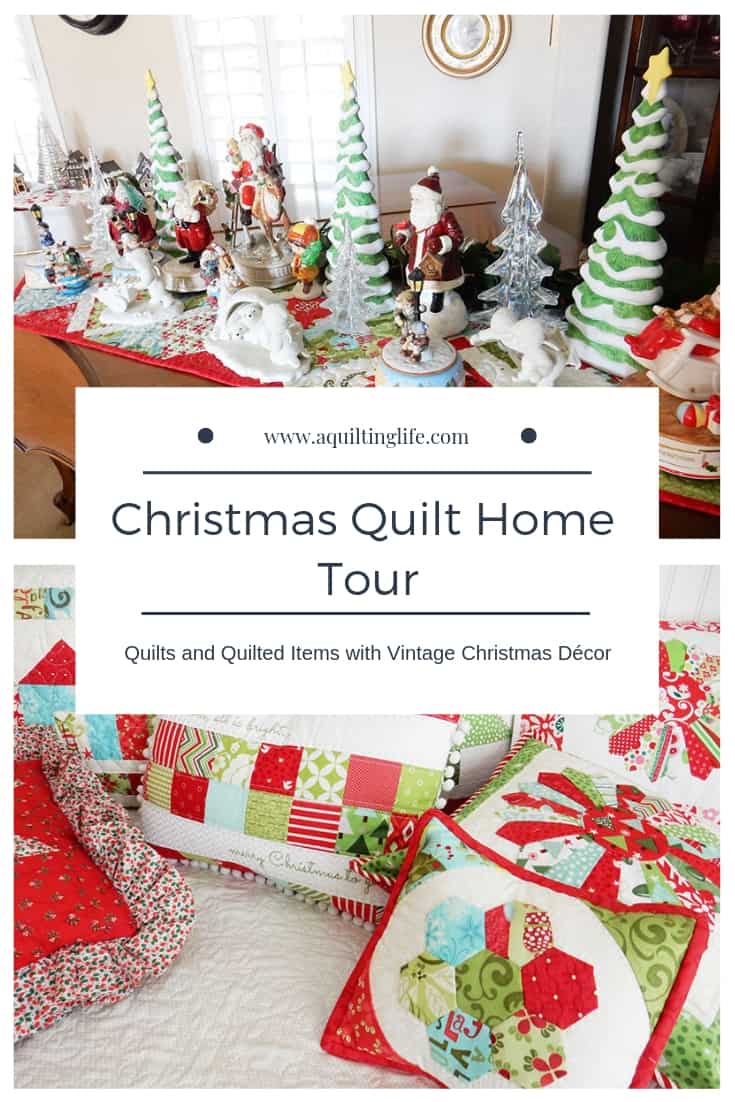 Christmas Quilt Home Tour
For some more Christmas inspiration and ideas on getting ready for a quilted Christmas, visit my Christmas Quilt Home Tour here. And find 15 Things to Make for Christmas here.
Our December Parade…
We thought it would be nice to have free choice for our December parade. After all, things are going to get pretty busy very soon, if they aren't already! Of course the parade will be at the beginning of December, so we'd love for you to share more Christmas projects and gift ideas since there will still be time to sew more things!
And be sure to head to Michele's blog today to see the ideas she might have for holiday quilting and more! Happy quilting, and thanks so much for stopping by!