Hello and happy Tuesday! Today I'm sharing a little bit about my friend Vanessa Goertzen's new Jelly Filled quilt book. This book is a fabulous book with 18 different jelly roll projects you'll love. Because all of the quilts are made with jelly roll strips, they are also so very scrap friendly. Many of the quilts can be made from your stash…or of course from your favorite jelly roll.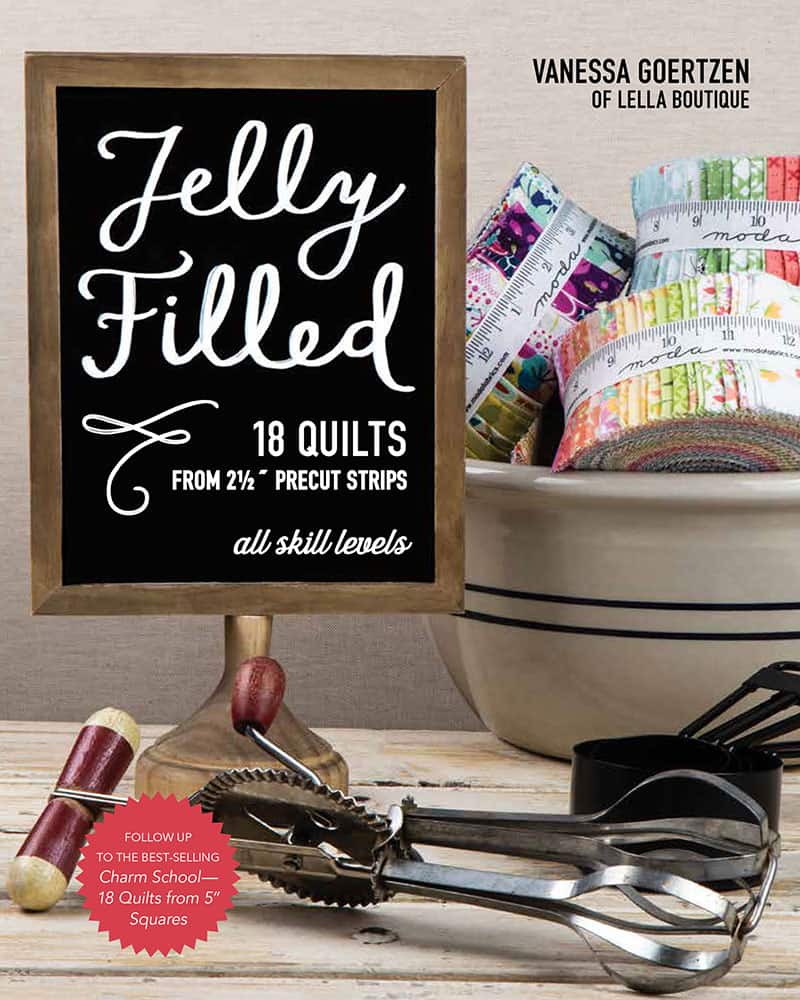 Checkerboard
I'm talking today about the Checkerboard quilt in the book which I chose because it's so wonderfully scrap friendly. I have lots of left-over 2 ½″ strips from our fabric collections and decided this would be a perfect project for some of them. Plus, it's definitely a scrap friendly quilt, so I'll also be able to pull from my scrap bin.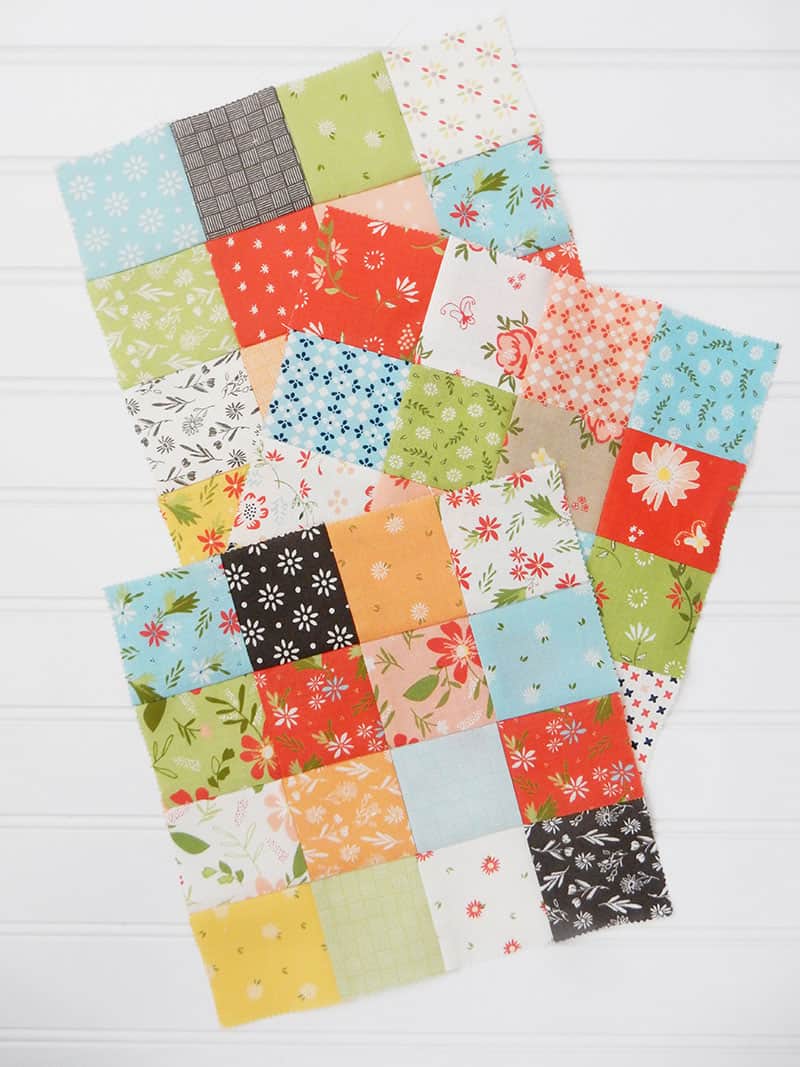 My Checkerboard Blocks…So Far
I used scraps from my market quilt sewing with our Summer Sweet fabric collection along with Harper's Garden scraps to make my first three blocks. I'll be making four blocks from each of our first nine collections to give me enough patchwork blocks for my quilt. I'm really excited about this one!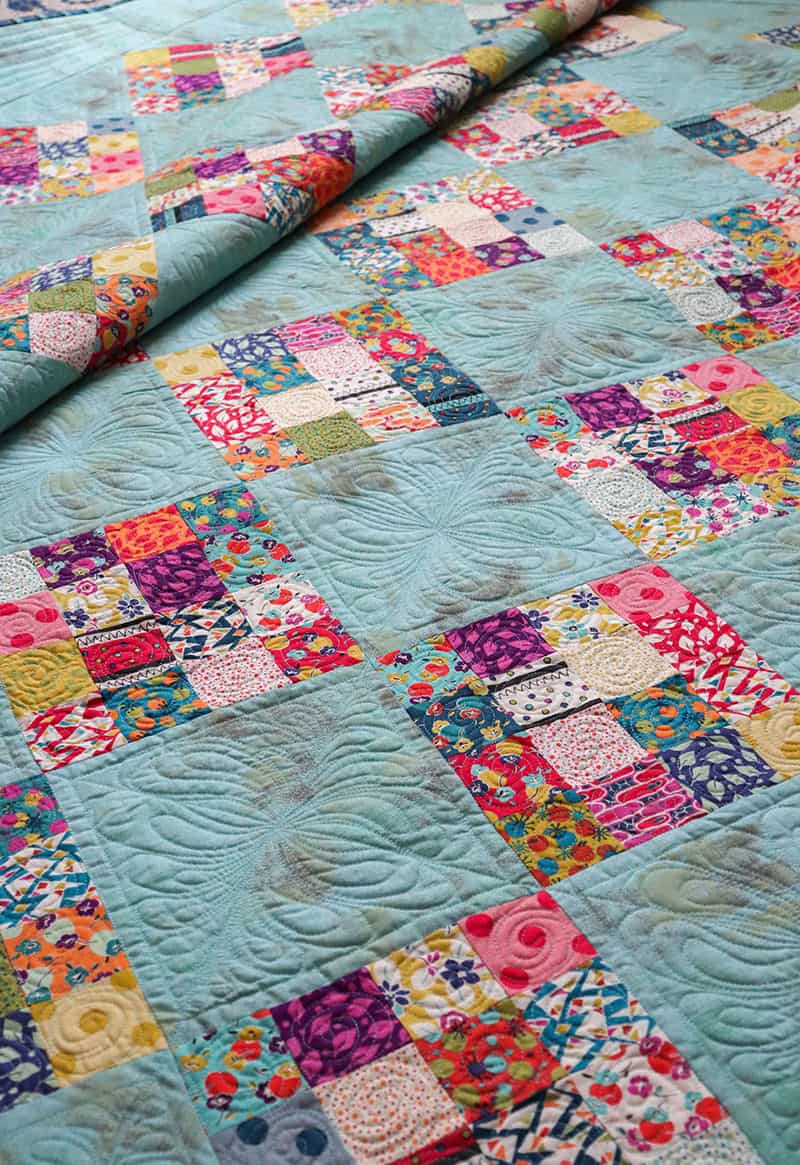 Checkerboard Quilt Details
There are 36 patchwork blocks in the Checkerboard quilt with plain blocks, setting triangles, and a simple border. This one is going to go together quickly! I can hardly wait to make some more blocks. Because they are strip pieced, they work up quickly, and I can also use them as leaders and enders while sewing other projects. I might not be able to wait too long to finish this one, though!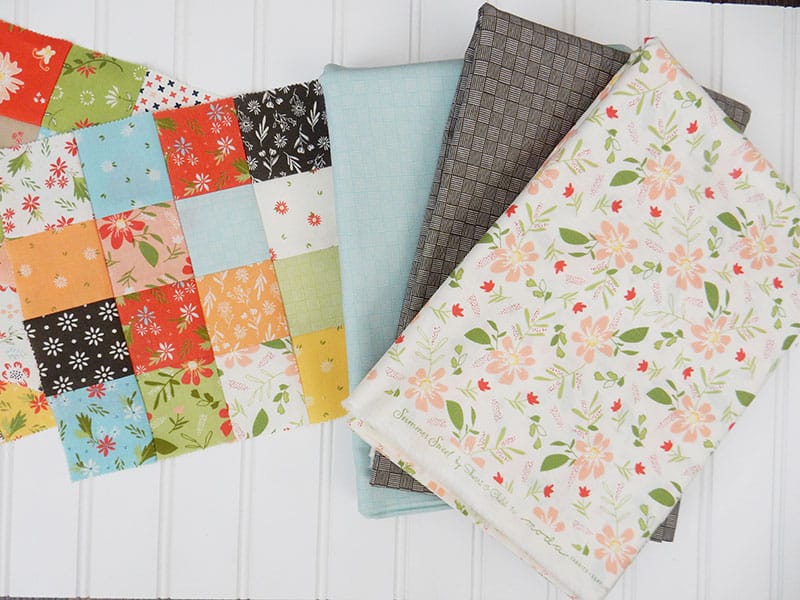 Fabric Pull
I've been trying to decide on which of the three fabrics pictured above I'd like to use for my alternate blocks, setting triangles, and border. I'm leaning toward the blue one right now! I might audition one of our yellow Summer Sweet prints as well which would really make it a happy quilt!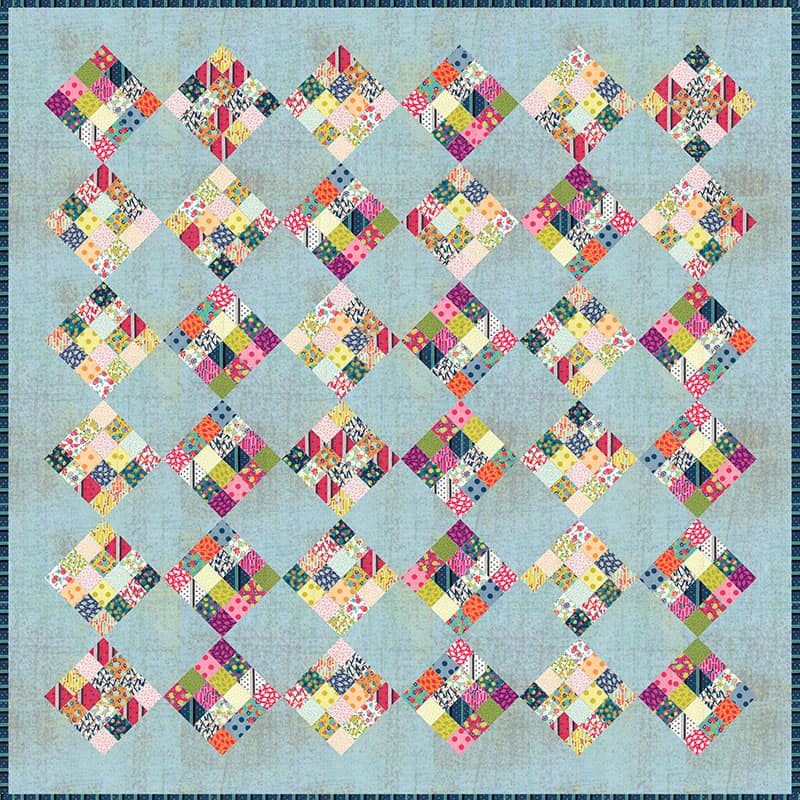 Jelly Filled Giveaway
First, you'll want to stop by Vanessa's blog (Lella Boutique) each morning this week where she is sharing a different chapter from the book each day. She'll also let you know where you can go to enter that day's giveaway. And C&T Publishing is giving away a copy of Vanessa's book to one of my readers. Simply leave a comment on this post mentioning whether you store jelly roll strips by collection, by color, or by the roll because it's hard to untie them! I'll pick a winner Monday morning, November 11th.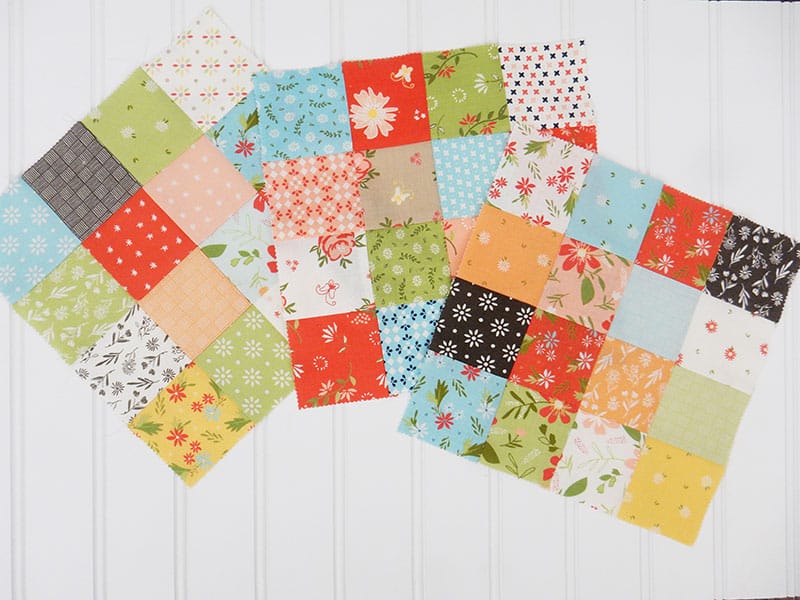 More on Jelly Filled and Jelly Roll Strips
The Checkerboard quilt from the Jelly Filled Quilt Book is a fun and fast jelly roll and scrappy quilt that is sure to be a favorite.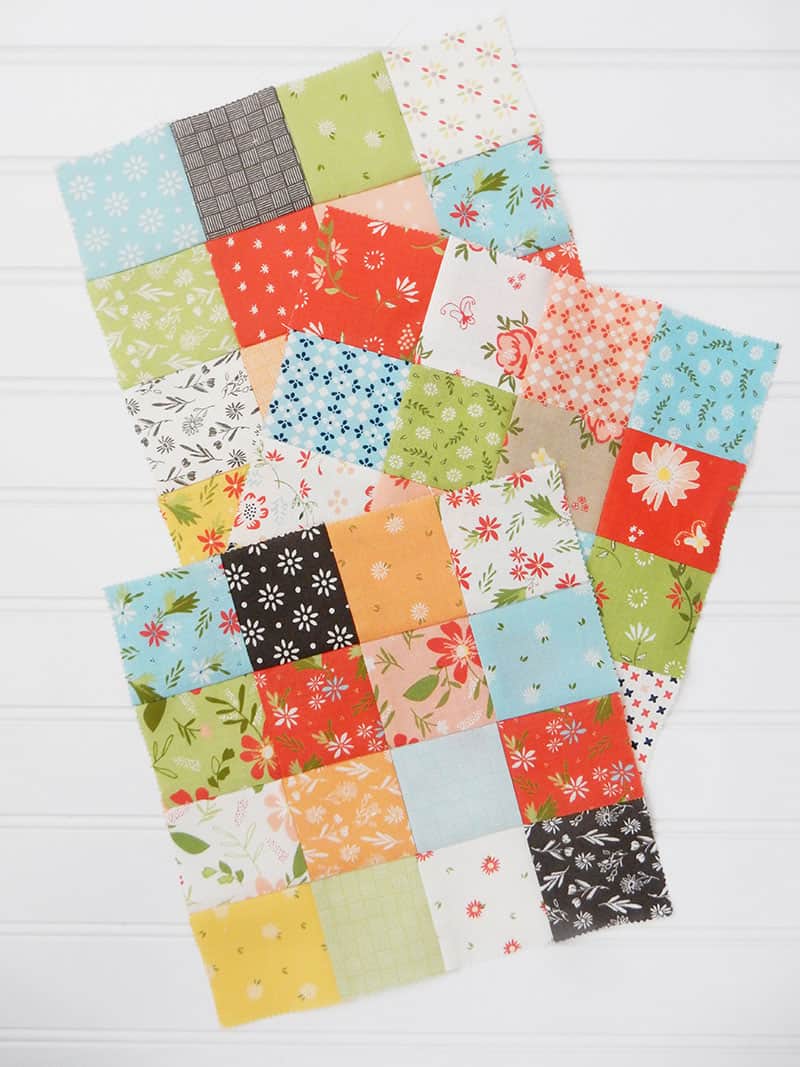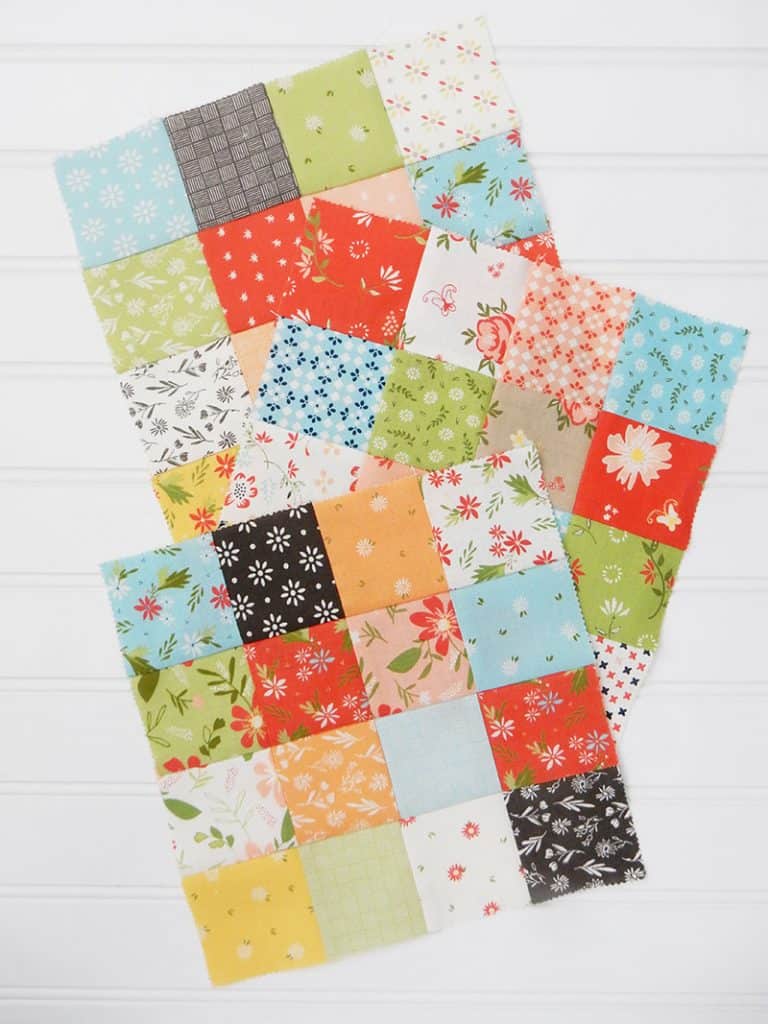 Good luck with the giveaway! Happy quilting, and thanks so much for stopping by!