Hello, friends! I have a new Balboa quilt to share with you today–my Lattice Quilt in Balboa fabrics. Lattice is actually a pattern I released a couple of years ago with an earlier fabric collection. But when I sat down to design quilts for our new Balboa fabric line I knew I wanted to present a quilt that used just the dark grey and lighter taupe grey prints. I immediately thought that Lattice would be super fun in this collection.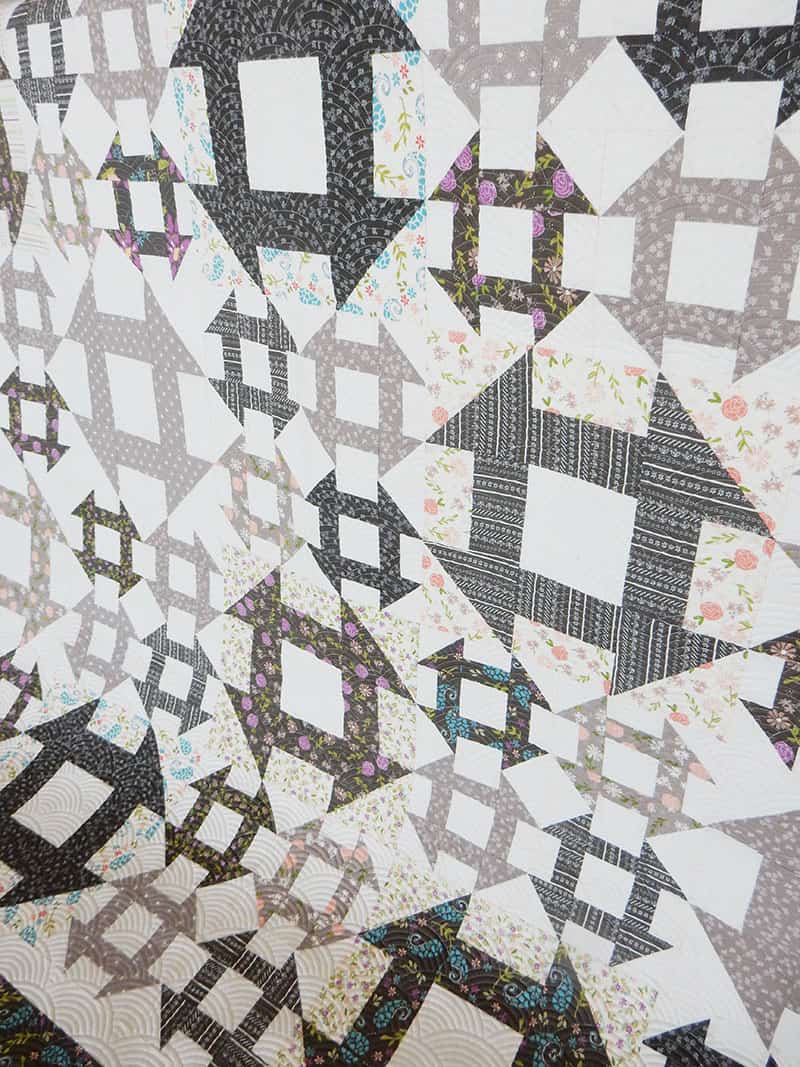 Lattice Quilt in Balboa Fabrics
Along with using the dark grey and lighter taupe grey prints for this quilt, I thought it would be really fun to add in the low-volume/light floral prints for some added interest. I love the effect! One of my quilters, Marion Bott, always loves the darker colors and offered to piece this quilt for me. She did a beautiful job and also did the quilting as well! I'm currently doing the binding and then will get it back to her since there won't be quilt market next month!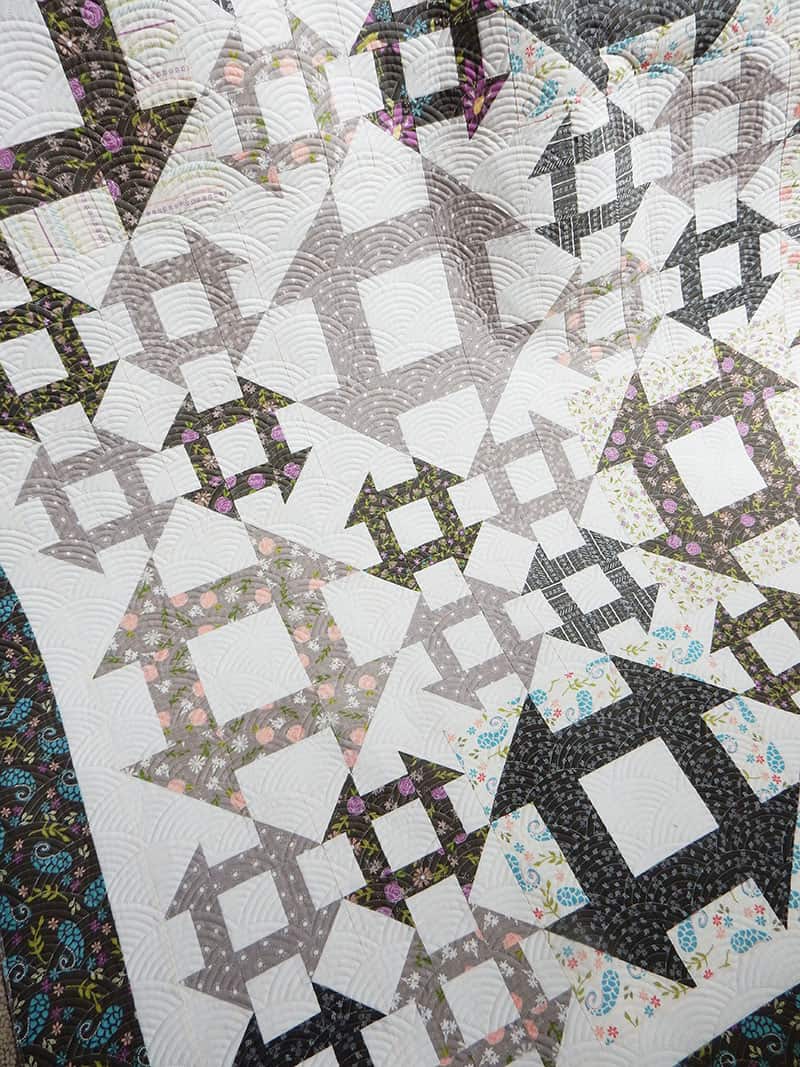 Lattice Pattern Details
The Lattice quilt finishes at 69 ½″ x 81 ½″ and is so much fun to put together. It works well with any fabric collection (I still want to make it in Christmas fabrics one of these days). My original quilt was pieced with 20 fat quarters along with scrappy backgrounds, and this quilt used 9 different ¾ yard cuts. You'll also need 3 ½ yards of fabric for the background and inner border, 1 yard of border fabric, and ⅝ yard of binding. This quilt takes 5 yards for backing.
Color Play
It was so much fun to see the results of using just a selection of our Balboa fabrics for this quilt. I do love our quilts made with the entire collection, too, though! See them below (I do have a few more in progress right now, too)!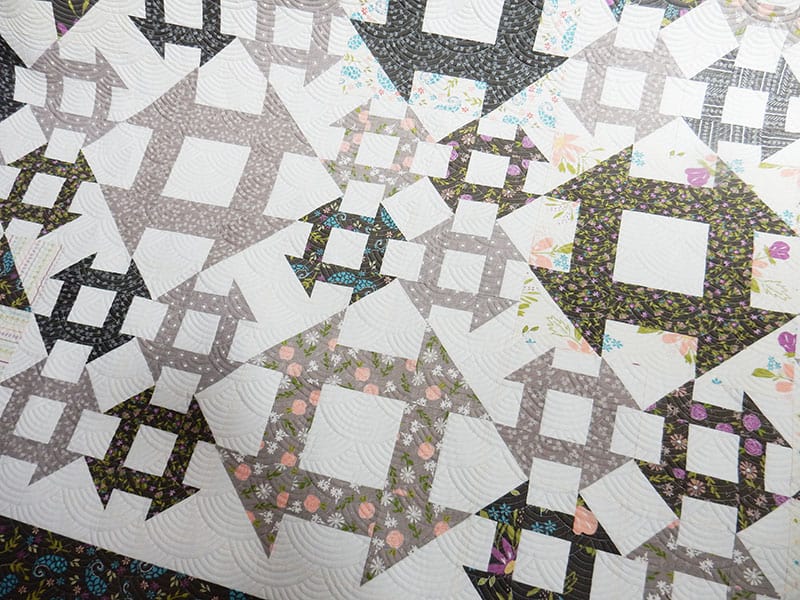 Lattice Pattern
The Lattice pattern is available now in my shop in paper and PDF. I've updated the cover and instructions; however, if you have the older version, there is no need to buy it again as the basic directions haven't changed.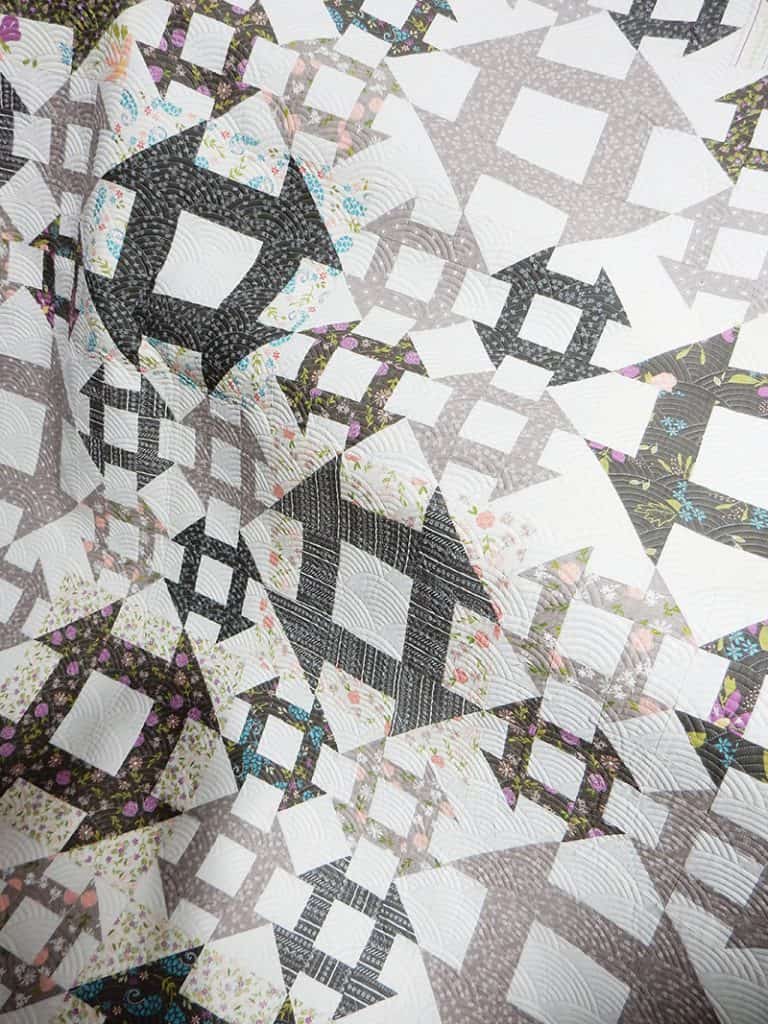 Thanks so much for stopping by to take a look at my Lattice Quilt in Balboa Fabrics. Happy quilting!