Hello, friends, and happy Thursday! Thanks so much for stopping by for the Labor of Love Sampler Block 5 post. This week's block is one of my favorites in the quilt. It takes a little time to make as shown, but I also have a simplified method for this one that will go together much more quickly if you are interested in that option.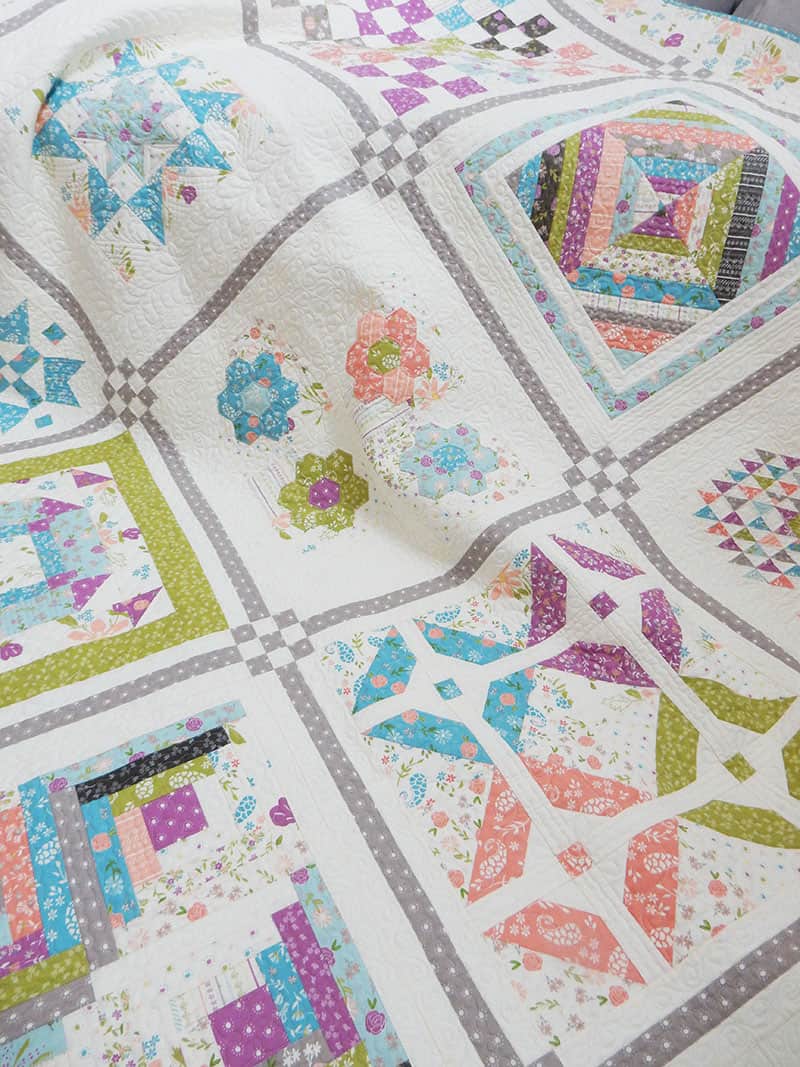 Labor of Love Sampler Block 5
This week's block is the Family Tree block from the Family Tree Pillow project in the book. While there are a lot of half-square triangles to make, they will go much faster if you use triangle paper. I used charm squares for the finished size required in the book, and it went really fast. If you are making the simplified version for this week's block with just one tree section, I would suggest just making the hst's the traditional way as outlined in the book so you don't have lots left over.
Block 5 Links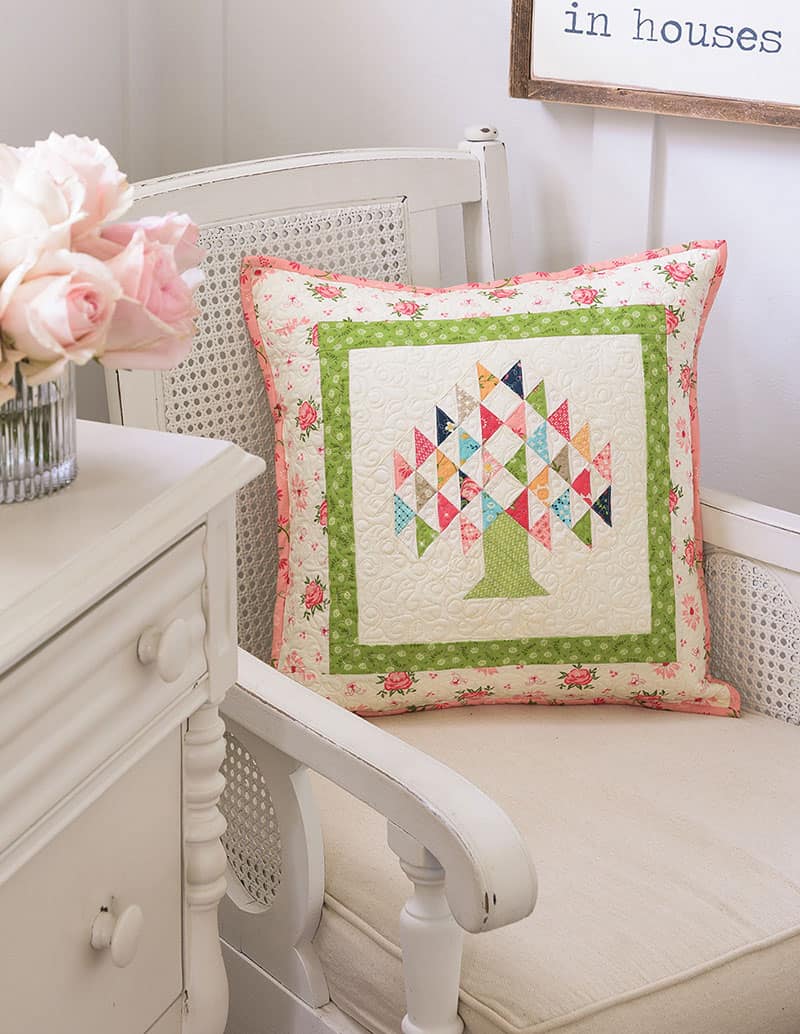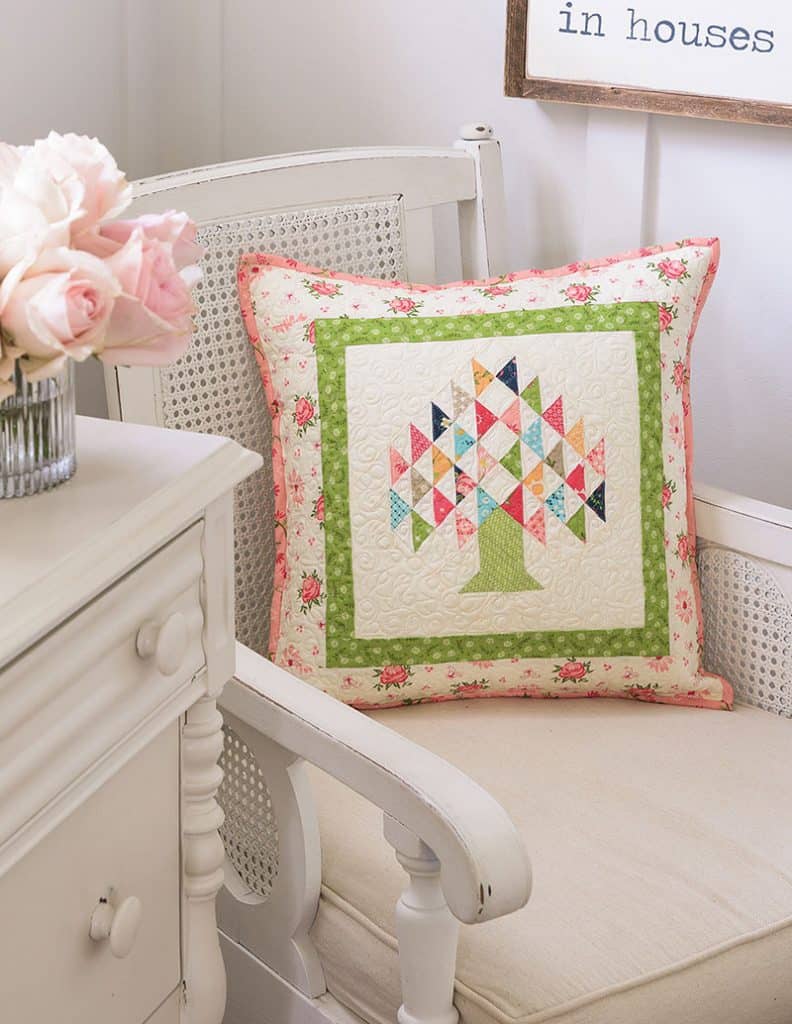 Another New Balboa Quilt Project
Yesterday I shared another fun quilt made with the Balboa fabric collection. You can see the Fresh Picked Fat Eighth Quilt below, and get all the details on yesterday's post. Also, I have a few copies of the brand new Moda All-Stars Cakewalk book of Layer Cake quilts in the shop here.
Happy quilting, and thanks so much for stopping by!