Hello and happy Thursday! Today I'm sharing the Jelly Snowflake Mystery Quilt Block 2. Last week I was able to share the first pattern and so enjoyed seeing all of the fun fabric choices and blocks showing up on social media. I know you'll love this week's block as well.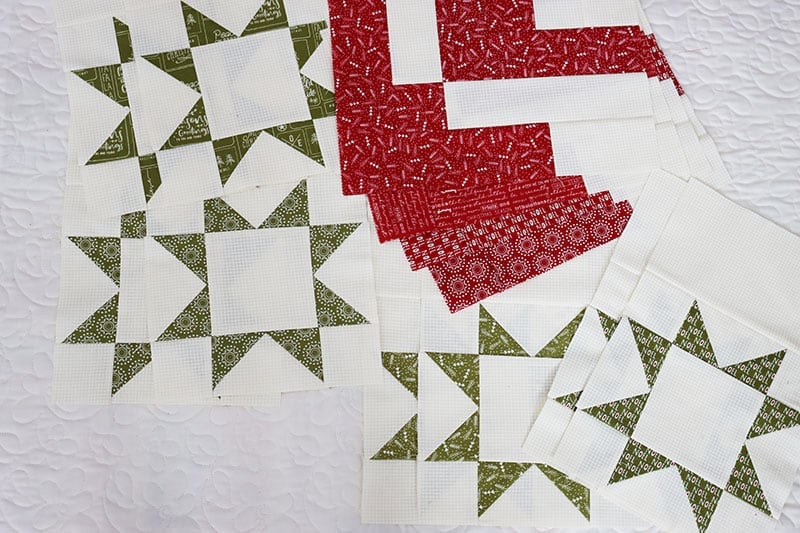 Jelly Snowflake Mystery Quilt
If you are just hearing about this, the Jelly Snowflake Mystery Quilt is a fun quilt along brought to you free from Fat Quarter Shop. Block patterns are available as PDF downloads and release each Thursday in July with finishing instructions available the final Thursday of the month. Links below are for the quilt and pattern information to get started: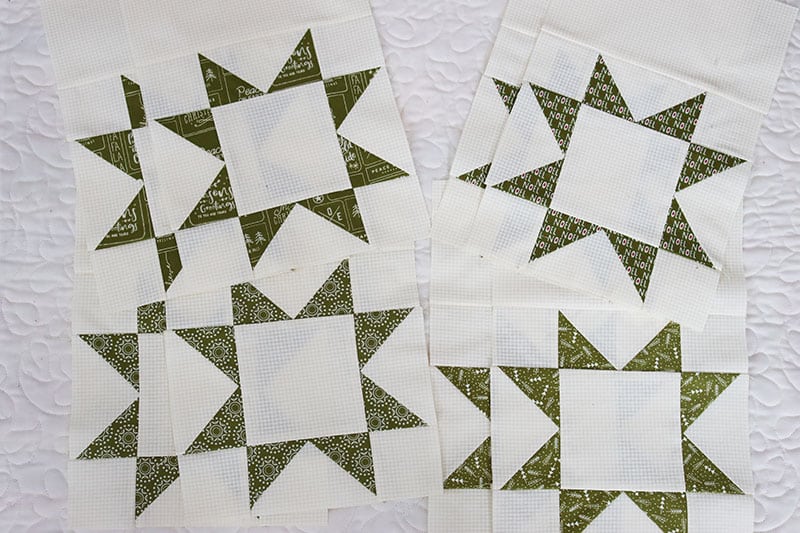 Jelly Snowflake Quilt Block 2
This week's block is a fun star block with a background rectangle attached. You will need to make eight of them–two each of four different fabrics. I love how mine turned out!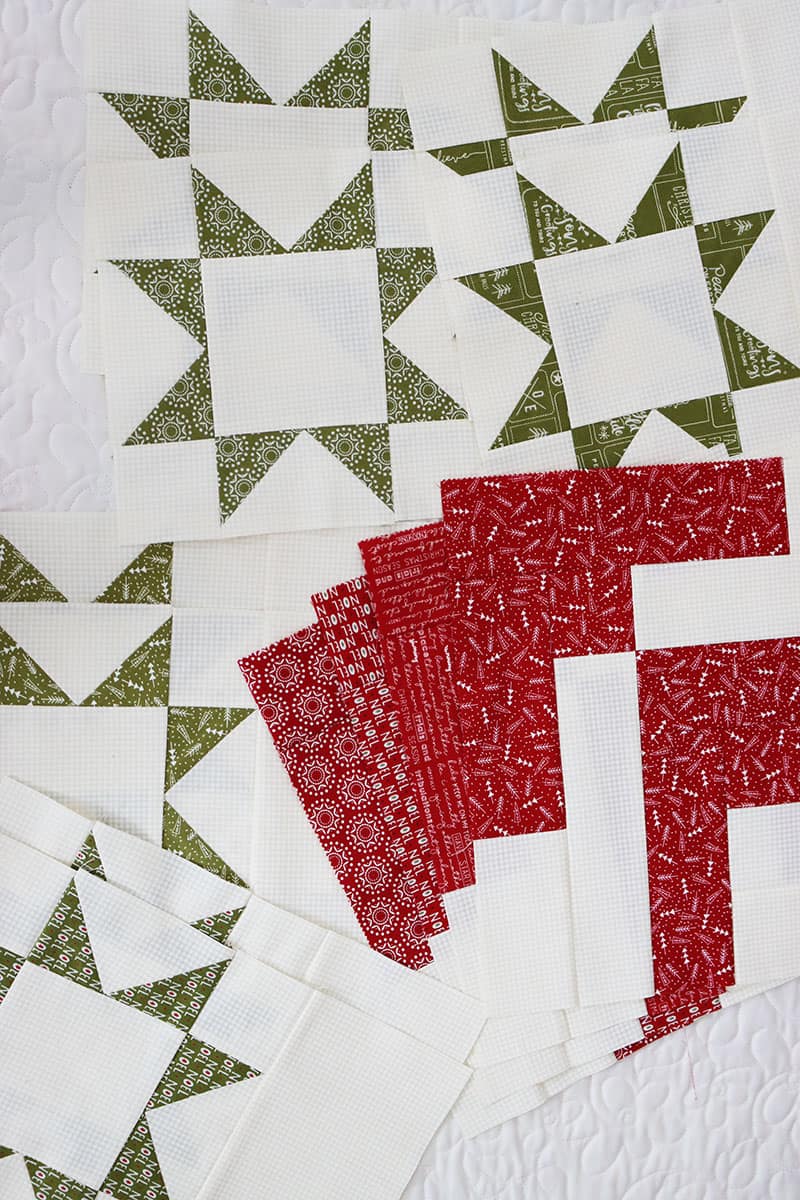 Jelly Snowflake Quilt Block 2 Pattern
This week you will be traveling to Bev McCullough's Flamingo Toes Blog for the pattern download. If her post is not yet up, be sure to check back as the pattern will be available by 8 a.m. CST.

Jelly Snowflake Quilt Inspiration
Finally, be sure to visit the other Jelly Snowflake blogger's websites to see how their quilts are coming along:
I hope you're enjoying this fun quilt along. I can't wait to see all of the fun star blocks this week. Happy quilting, and thanks so much for stopping by!