Hello and happy Friday friends! I hope that your week has been good and that you'll be able to have a wonderful weekend. I still can't believe it's July already–but with everything going on, it's probably a good thing that time has passed quickly this summer! Today I'm sharing the Quilting Life Block of the Month July 2020 block with tips, tricks, a video, and more!
Block of the Month 2020 | July
This month's star block features a fun pinwheel center made with half-square triangles along with outer corner half-square triangle accents. I used red and blue/aqua prints for my large and small blocks because I need to add some more red into both of those quilts. Taking photos each month really helps me to see what colors are lacking so I can guide this scrappy quilt to have the look I'd like.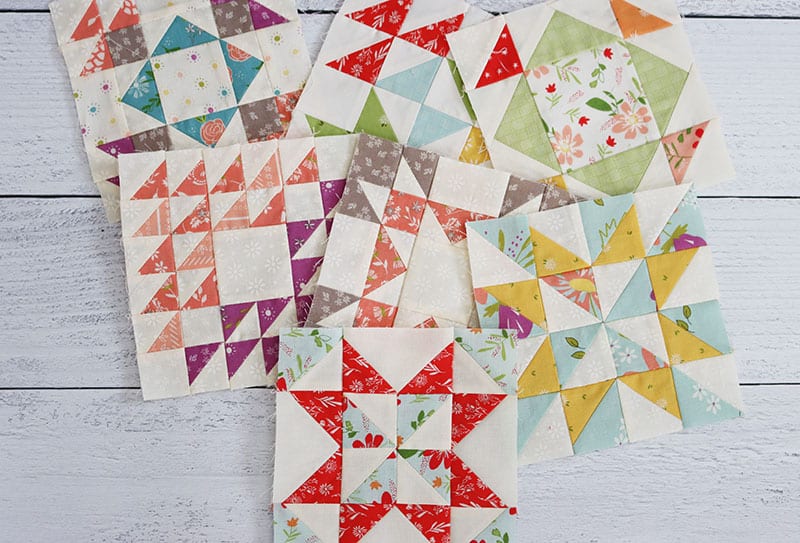 July Block Tips
Use half-square triangle paper (or size up and trim down) so that all of the hst's are pieced accurately.
I used a Bloc Loc flying geese ruler for the flying geese sections on my 6″ and 12″ blocks (ruler isn't available in the size needed for the 18″ block). Find the ruler for the 6″ block here and for the 12″ block here–note that you'll have to increase cutting sizes as described in the ruler instructions).
Have fun…you could definitely make these blocks very scrappy by using different colors for each half-square triangle in the pinwheel and in the outer corners. You could even make the star points scrappy!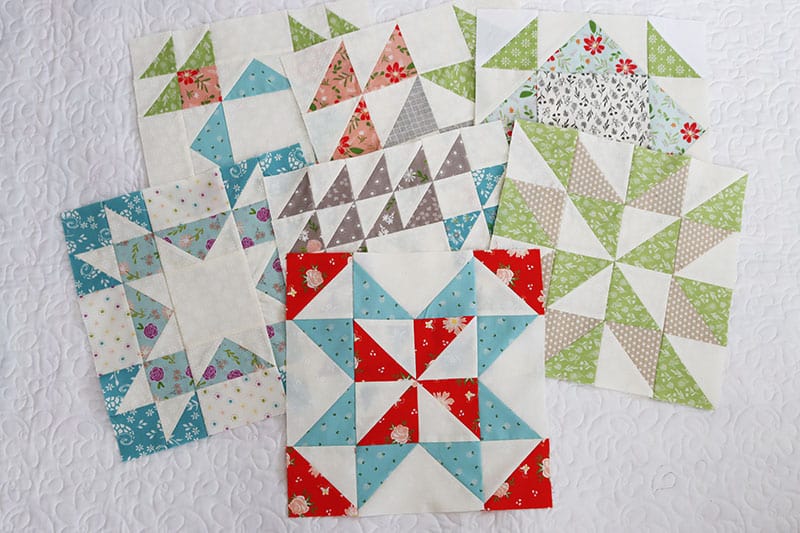 July Block Video
Watch the July block video above or on my YouTube channel here for a close up look and for the detailed tips and tricks for this month's blocks.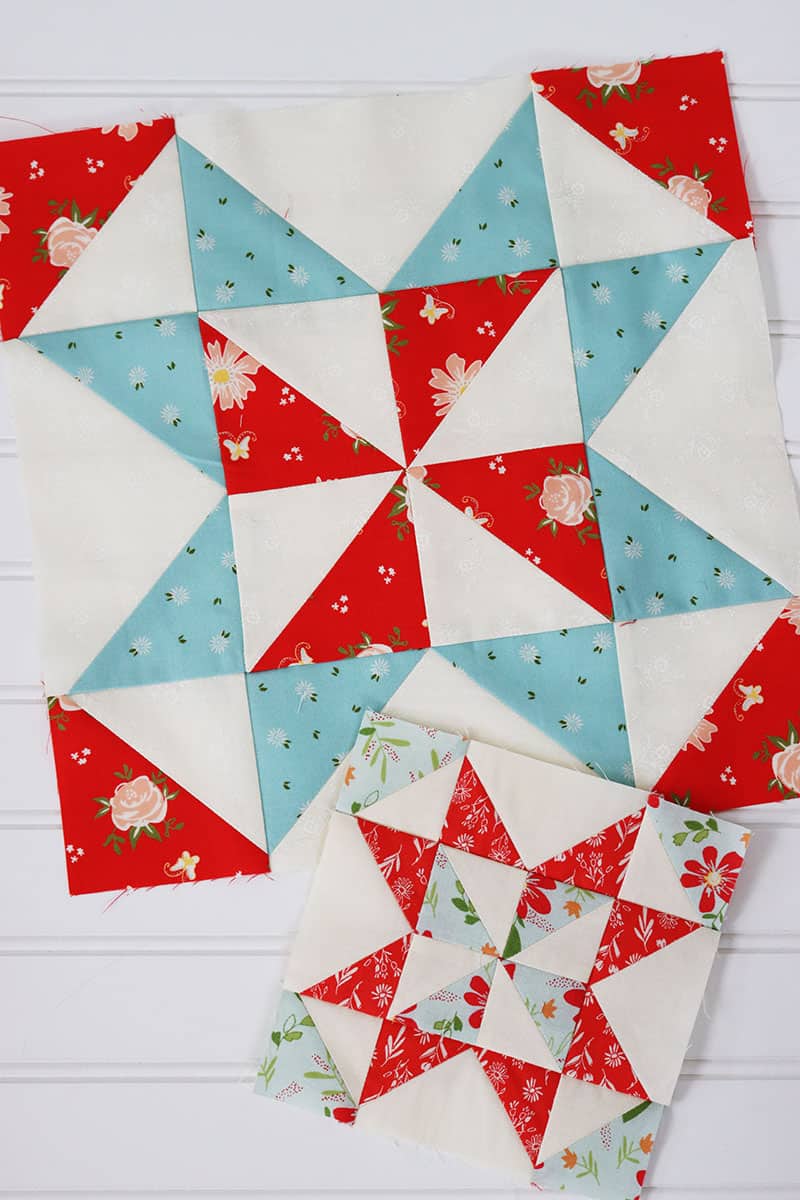 Quilting Life Block of the Month Pattern Links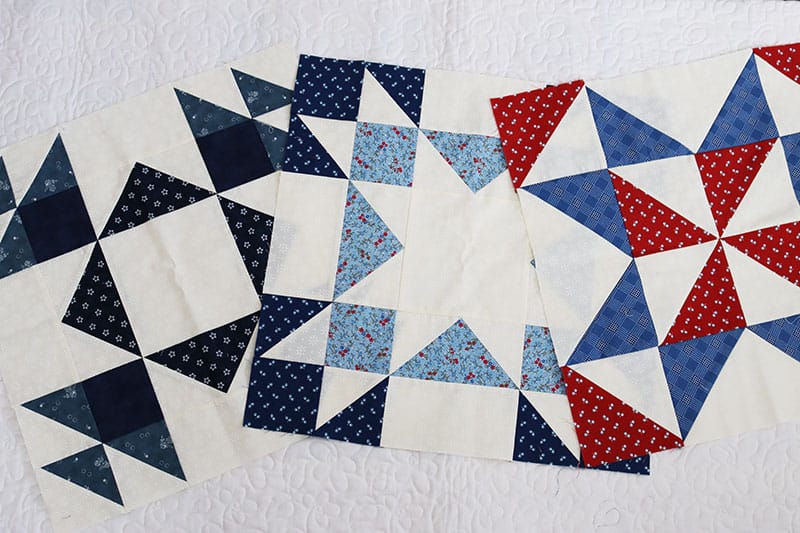 18″ Blocks Update
I need to get caught up on my 18″ blocks, but I was able to get this month's block finished in this size. I initially planned to make a blue and white quilt but decided to add in some red here and there. I'm just having so much fun sewing with the new Mackinaw Island fabrics which have gorgeous reds included.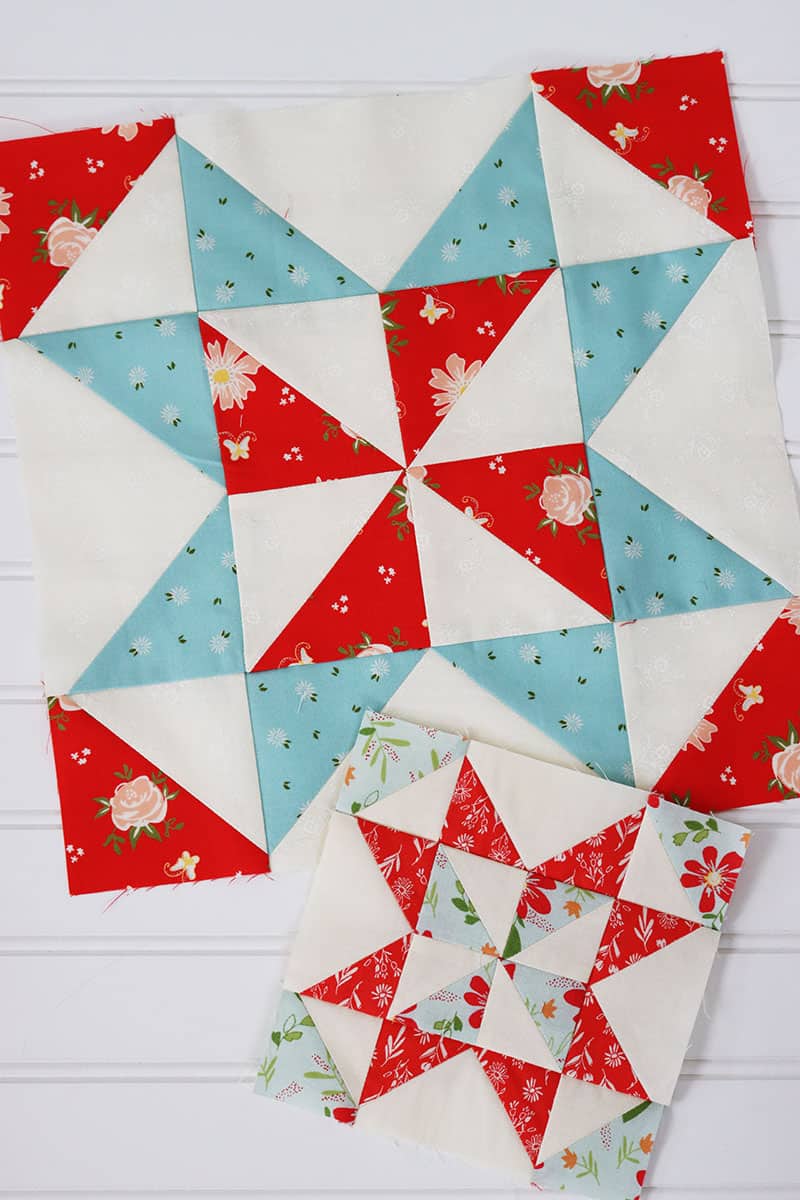 I hope you're enjoying sewing along with the A Quilting Life Block of the Month. Happy quilting, and thanks so much for stopping by!