Hello and happy Wednesday! Tomorrow I'll be leaving to attend International Quilt Market in Portland, Oregon.  So today I'm posting an International Quilt Market Review and Preview from some of my markets past.  Next week I'll share all of the details from the Portland Market!
The quilt market later this week will be the eleventh I've attended since Spring 2011 in Salt Lake City.  I still remember what an experience that was.  Quilt Market can be overwhelming and inspiring at the same time!  The first market was absolutely inspiring.  And every market since has been equally inspirational to me!  Quilters are the best!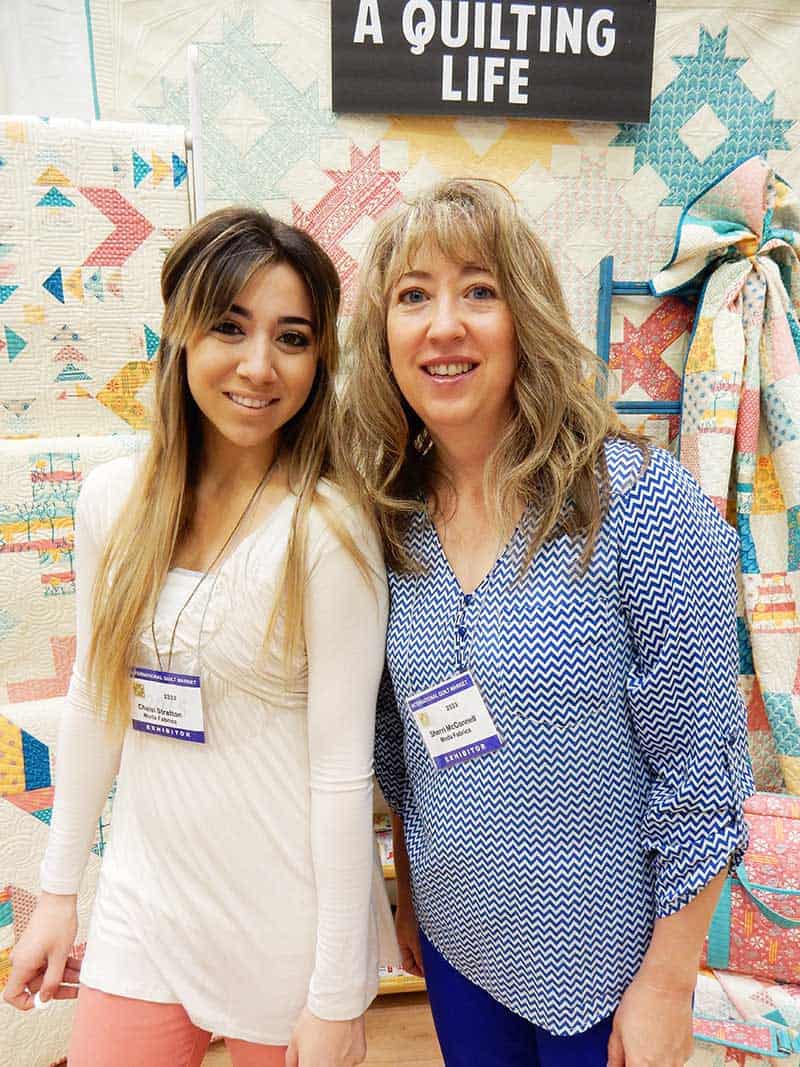 The International Quilt Market in the spring of 2015 was held in Minneapolis, Minnesota.  It was my first time in Minnesota and my first time with a booth.  My daughter Chelsi and I were able to introduce our first fabric collection with Moda Fabrics, Bright Sun!  It was a whirlwind market where we learned many things and had a fabulous time!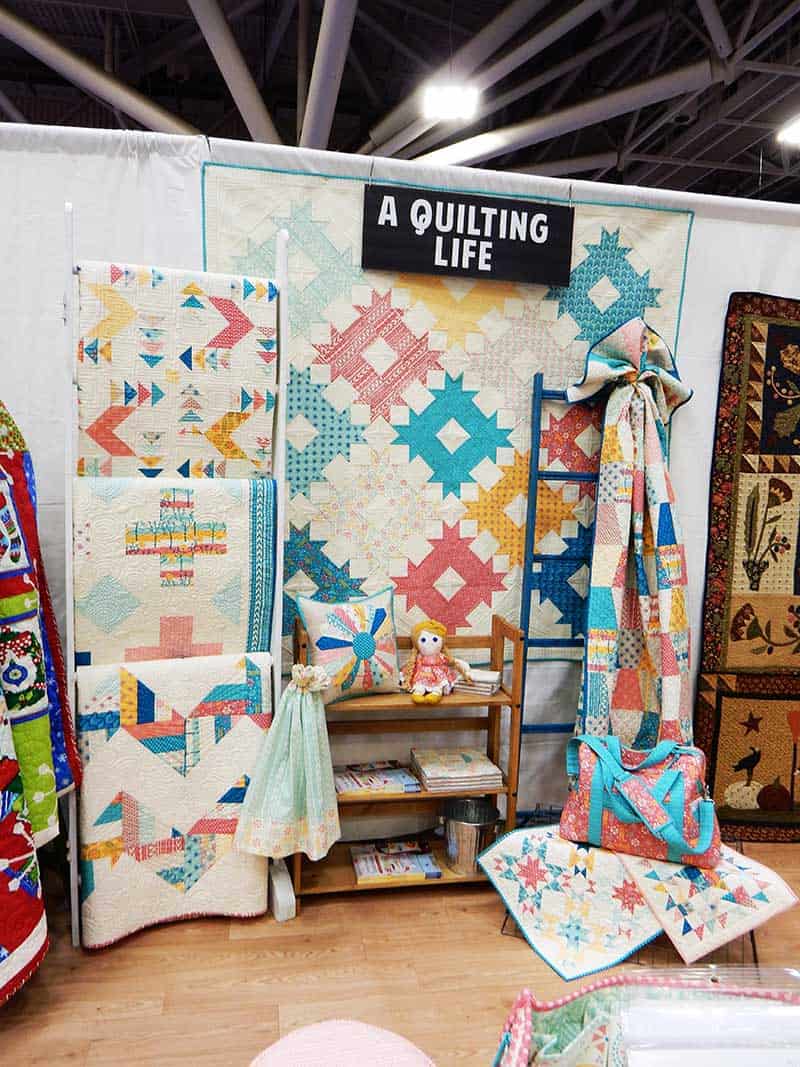 We worked really hard to get ready for this first market since our fabric arrived just 3 ½ weeks prior!  Luckily, so many helpers that first market  made it all possible! We were blessed to be booth neighbors with Jan Patek and Deb Strain that year.  They were both ever so kind and helped us out more than we could have ever imagined! You can see my original post about this booth here.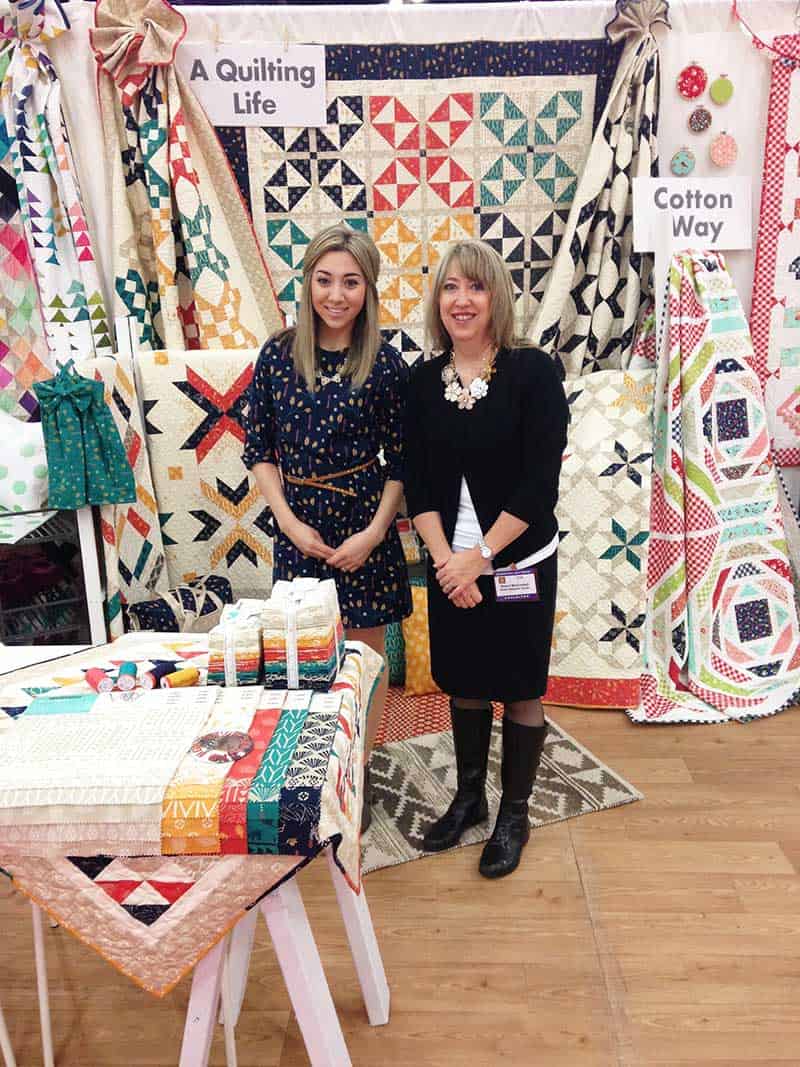 In the fall of 2015 we were off to Houston where we introduced our second collection for Moda fabrics: Valley.  This was another fun market for us, and again we had amazing booth neighbors. Vanessa Christenson of V & Co and Bonnie & Camille of Cotton Way and Thimbleblossoms were a lot of fun! You can see my original post about our booth from that market here.
In Salt Lake City's Spring 2016 International Quilt Market we debuted our third collection, Desert Bloom.  This was an especially fun market because we were able to drive and take a few more props than usual! We had an absolutely wonderful time at this market!  You can see my original post about this booth here.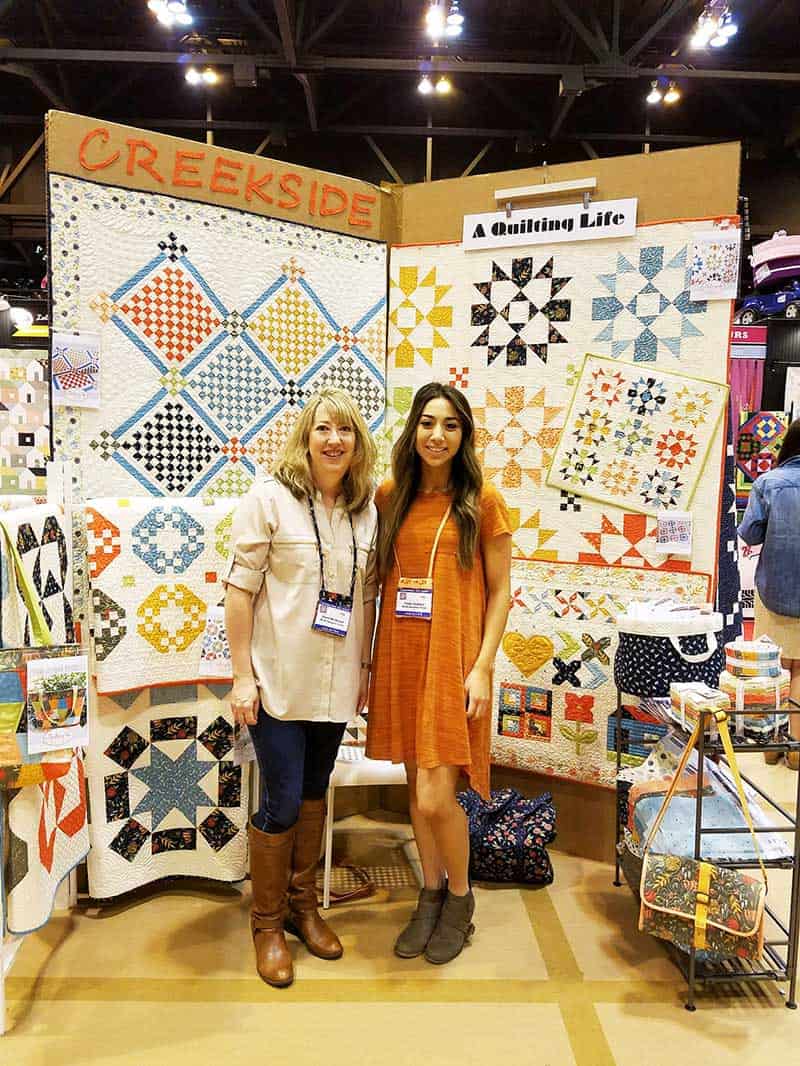 We went to St. Louis, Missouri for the Spring 2017 International Quilt Market. This was my first time heading to Missouri. (Although I was able to travel to the Kansas City area just a couple of months later to teach).  The St. Louis market was a lot of fun (I also got to take in my first MLB game and see the iconic Arch while there); however, the lighting in the convention center was terrible!  We debuted our Creekside collection at this market.  You can see my original post about this booth and market here.
Last fall we traveled to Houston once again where we presented our The Front Porch collection which is in stores now.  We once again had a fantastic time sharing this fabric, talking to other quilters, and soaking up inspiration! You can see my original booth and market post from this show here.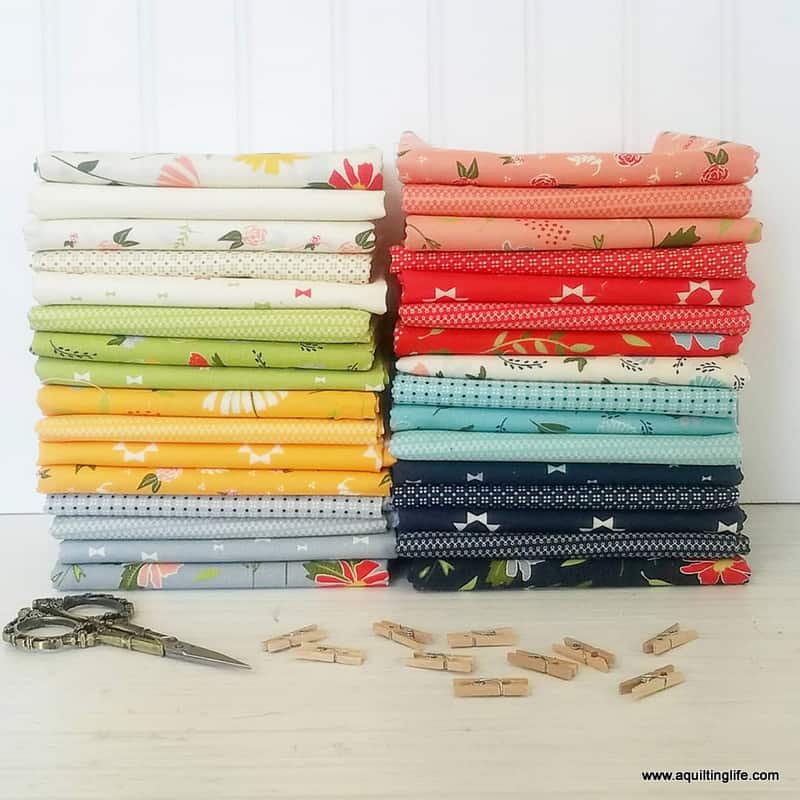 Tomorrow it's off to Portland, Oregon for the Spring 2018 International Quilt Market where we are very excited to share our Clover Hollow collection. This has been my favorite collection to date, and we are looking forward to sharing it in person!  Also, the Portland Convention Center has terrific lighting if I remember correctly!  I'll be sure to bring back lots of photos to share along with inspiration and ideas on the new products and patterns!  I do have a couple of posts scheduled this weekend for while I'm away in order to share some things I worked on for our booth that I couldn't share earlier.  And…as a special thank you, all patterns are 30% off in the shop with the code SPRING2018 from now through Sunday, May 20th.
Thanks so very much for stopping by!