Hello and happy Thursday! Today I'm back with part two of the Moda Designer booths from International Quilt Market Kansas City. I'll also be sharing some additional quilt market posts next week to share booths and more from around market. But for today, enjoy the second half of the Moda Designer Studio!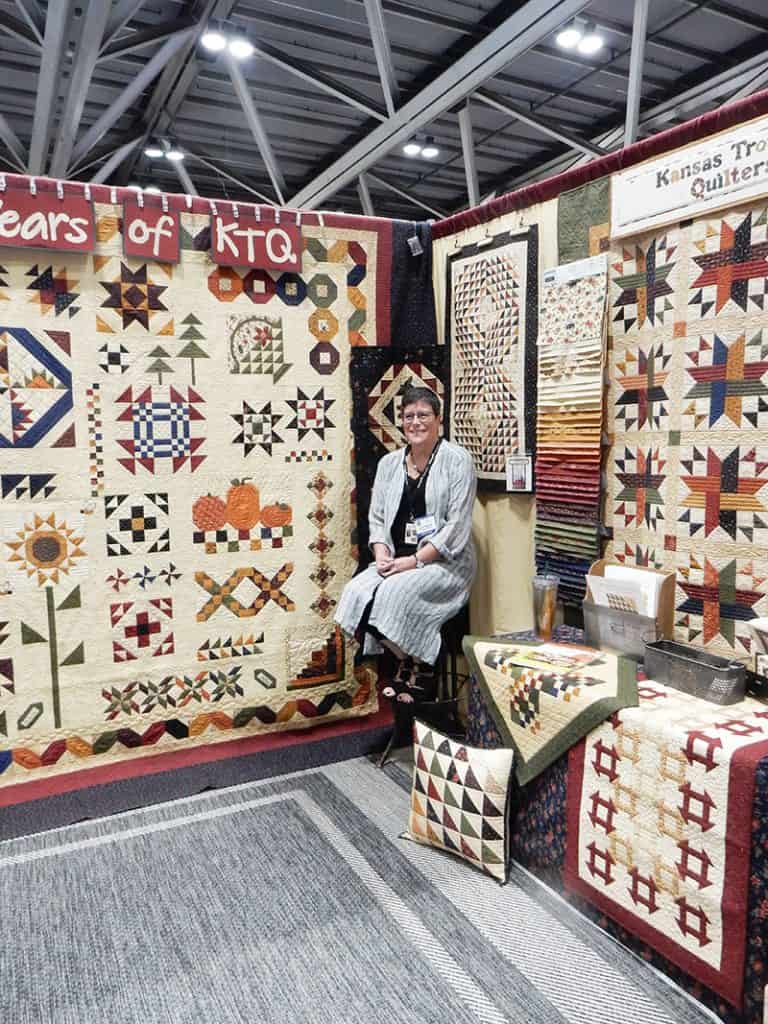 International Quilt Market Kansas City Spring 2019
Kansas Troubles
I thought it was kind of fitting that Lynne was the only designer in her booth as I ran around snapping pictures before the show opened. Lynne will soon be celebrating 20 years with Moda Fabrics and has designed a beautiful sampler in celebration. Congratulations Lynne and Robert!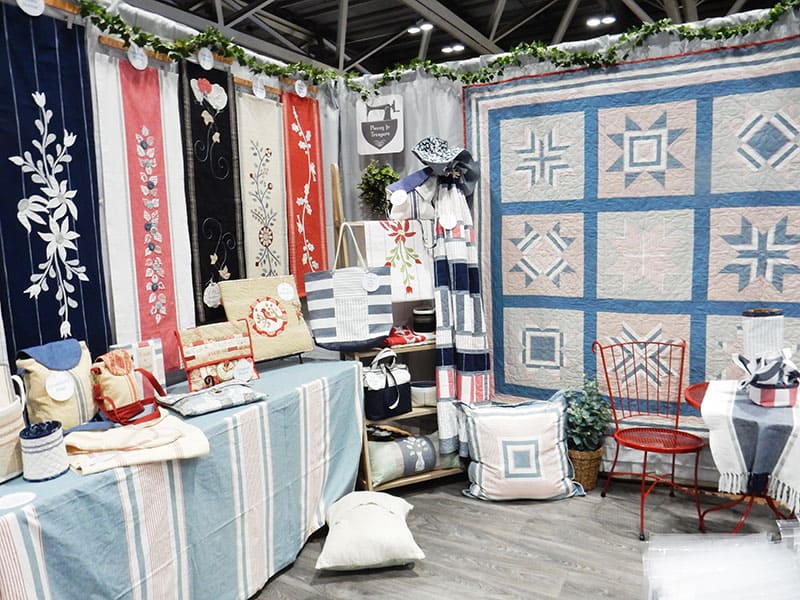 Pieces to Treasure
Jenelle Kent of Pieces to Treasure had a lovely display. Jenelle creates beautiful designs using toweling as a foundation. She does beautiful applique' and is wonderful to visit with!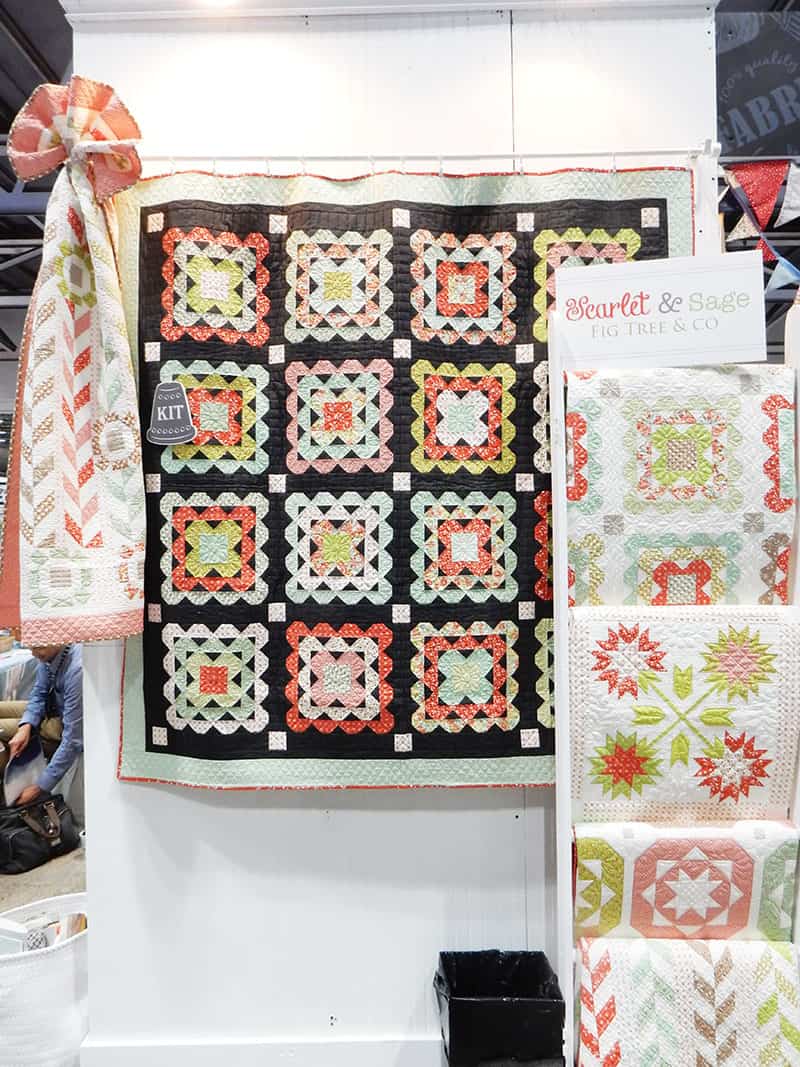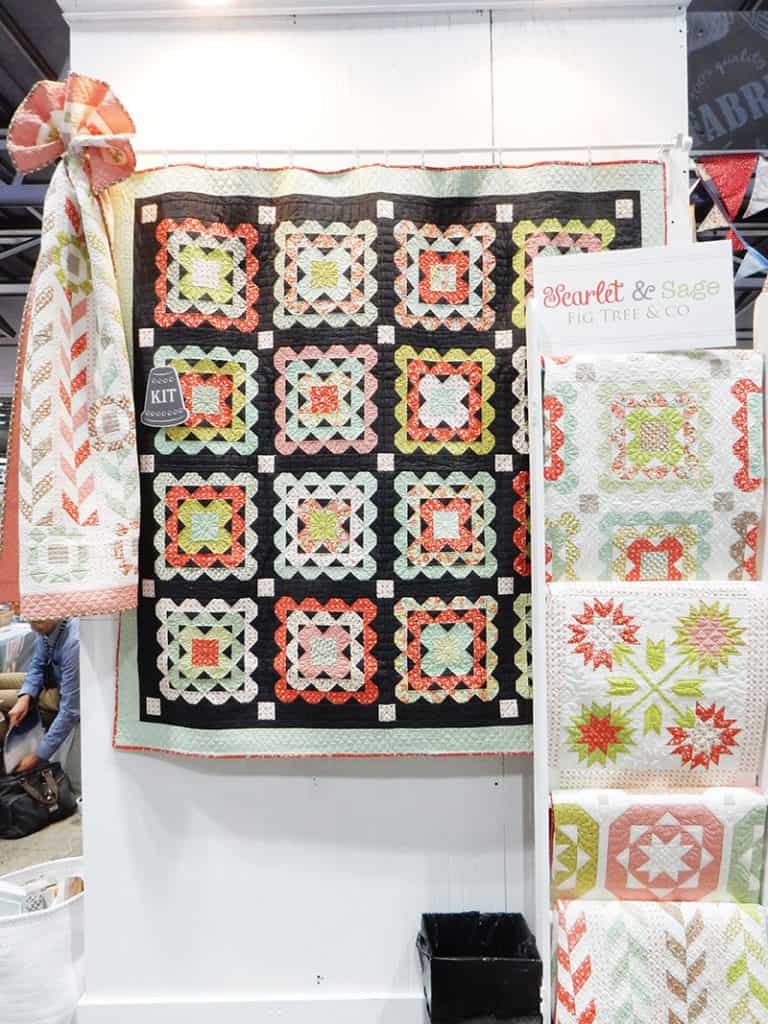 Fig Tree & Company
Joanna Figueroa wasn't able to attend market this year as her son was graduating from high school. But her lovely quilts were on display in the Moda area! It's always fun to see her designs in person, but we surely missed having her there!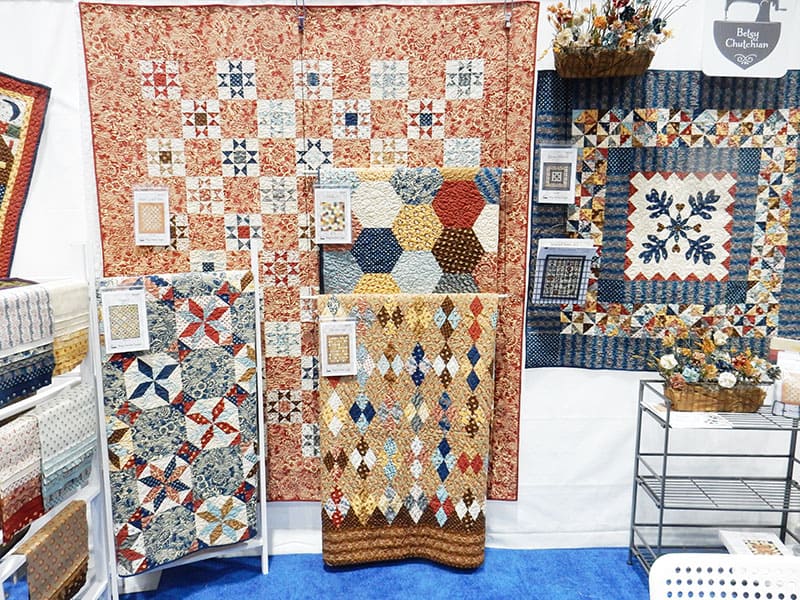 Betsy Chutchian
Betsy introduced her market debut, Sarah's Story. Her historically-based fabric collections always have a wonderful story that she shares. Her booth was beautiful as always!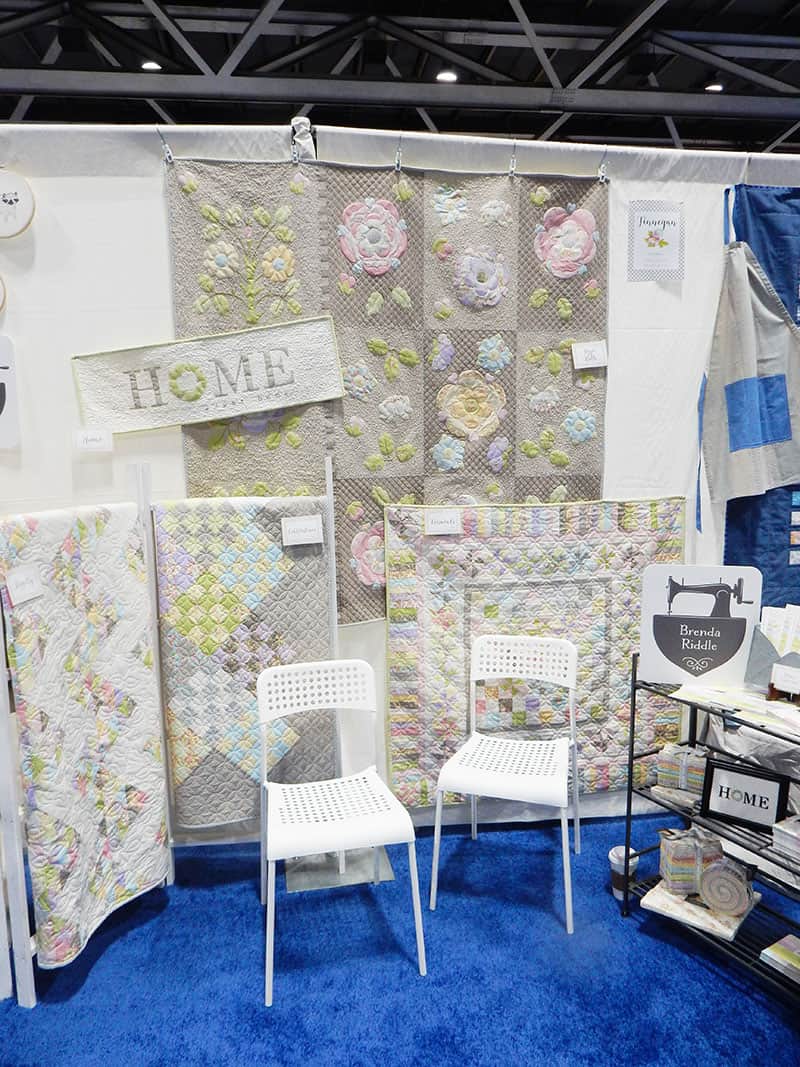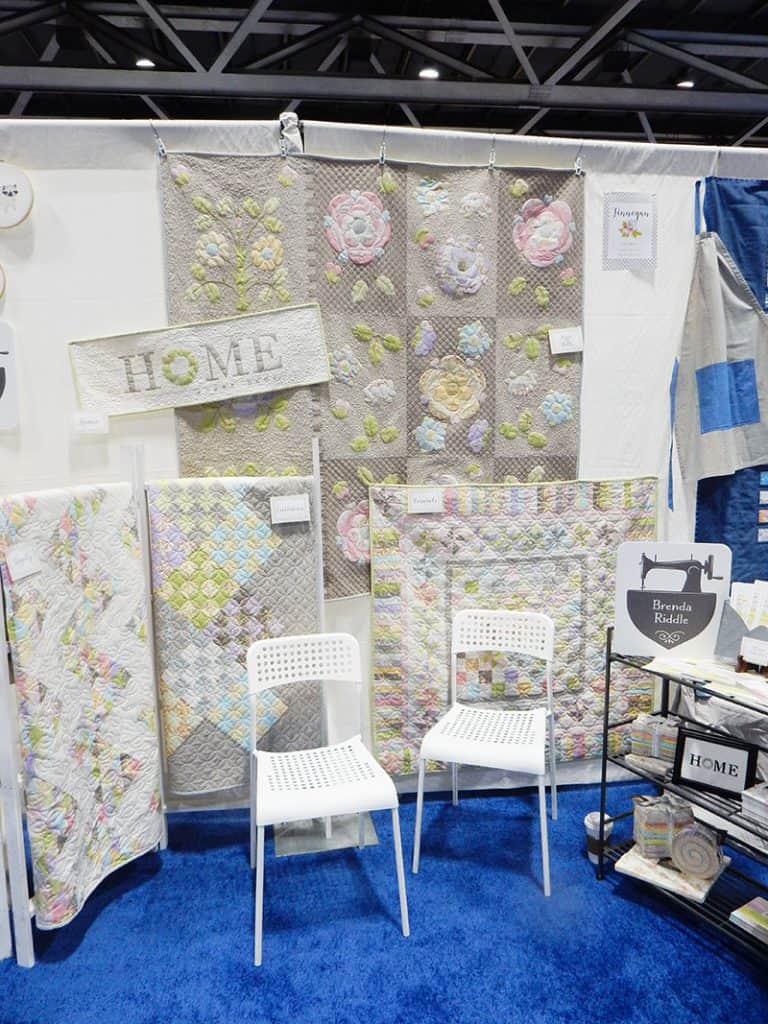 Brenda Riddle
Brenda shared her pre-market release collection, Finnegan. Brenda's work is gorgeous, and this collection was very sweet! It was good to get to catch up with Brenda at lunch one day!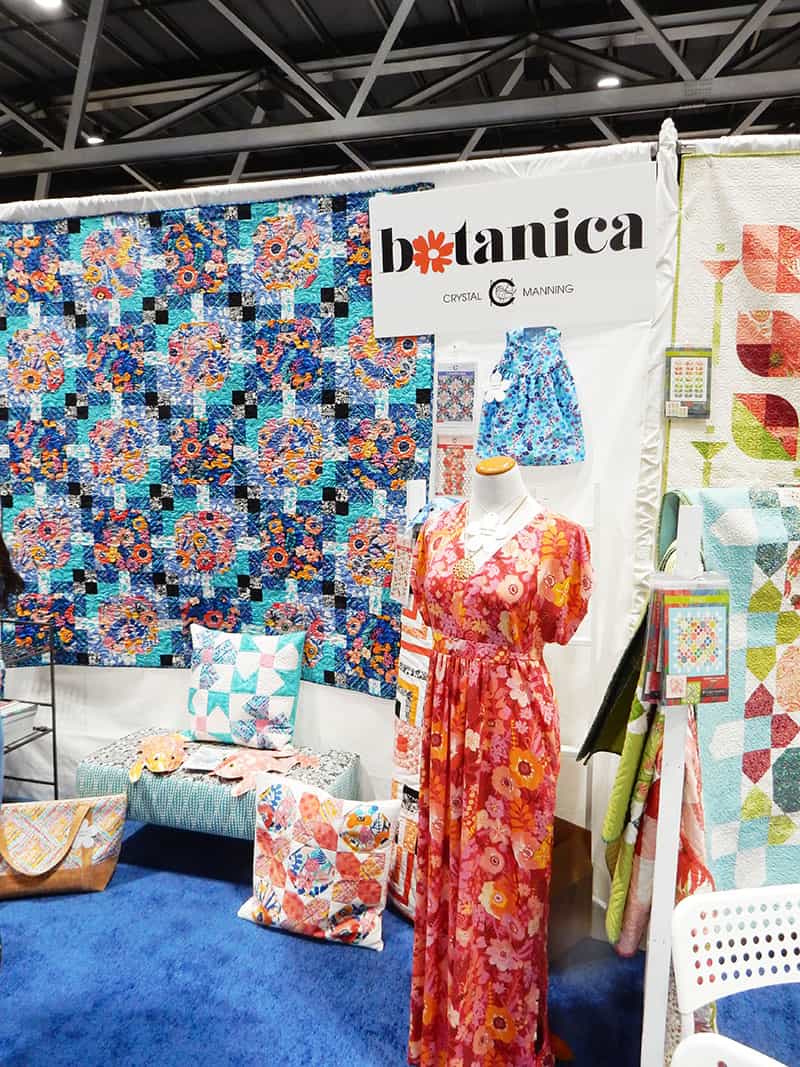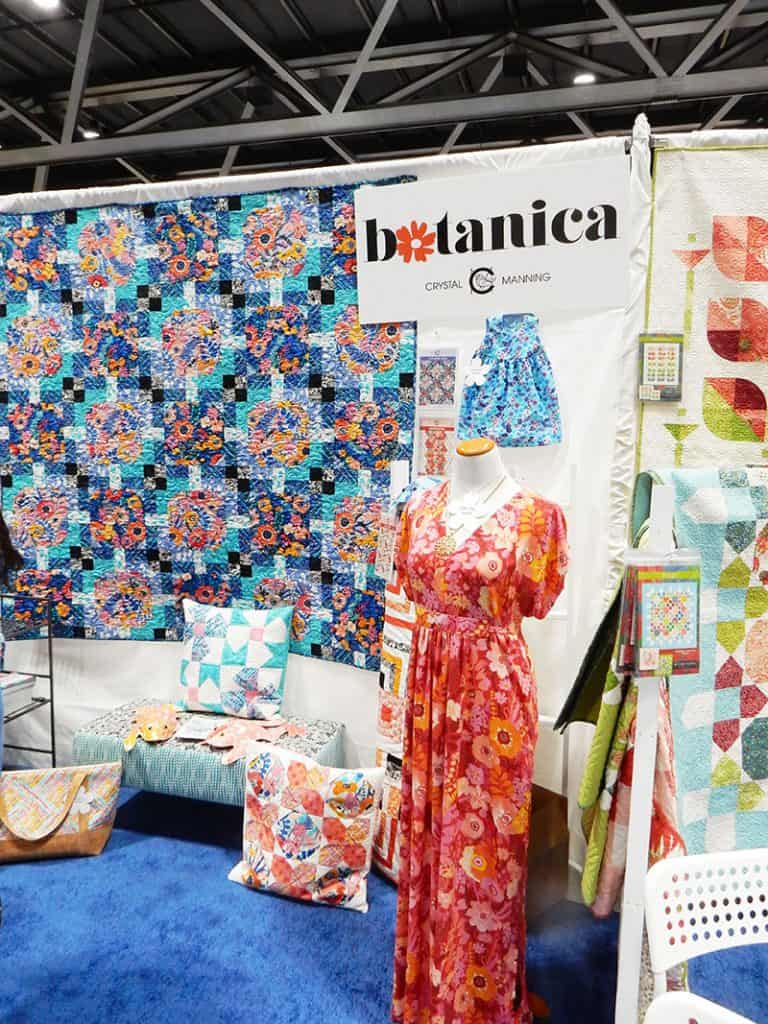 Crystal Manning
I love Crystal's brilliant use of color. At this market she shared Botanica. As usual, Crystal brought a dress rack of beautiful clothing made from her collection, and she wore something different from her display each day. My favorite was the dress pictured here on the mannequin!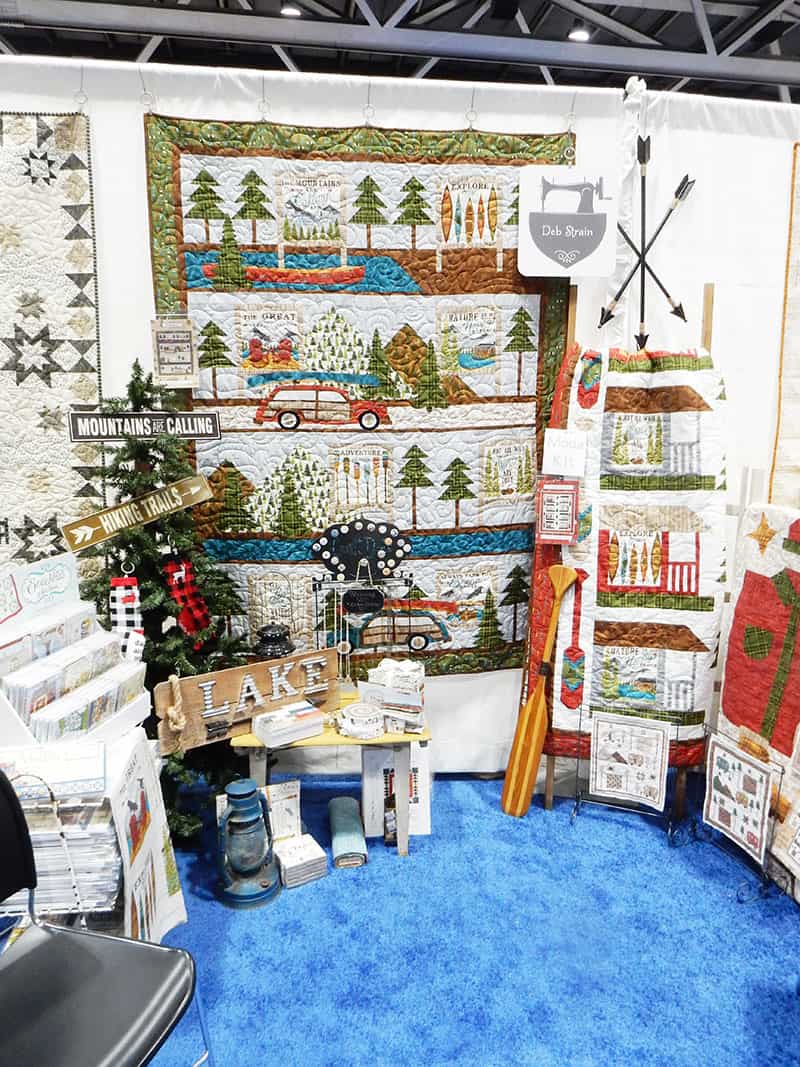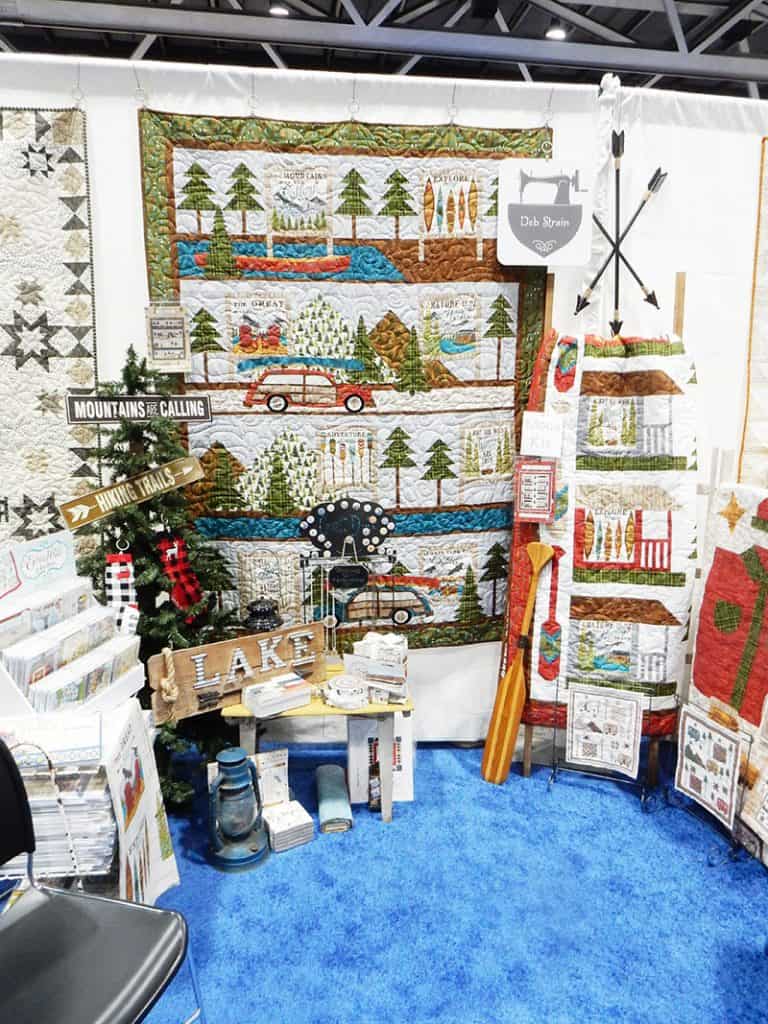 Deb Strain
Deb's fun vacation themed collection is called Explore! her booth was just beautiful! Her fabrics from this collection are available in cotton and in a lovely brushed flannel.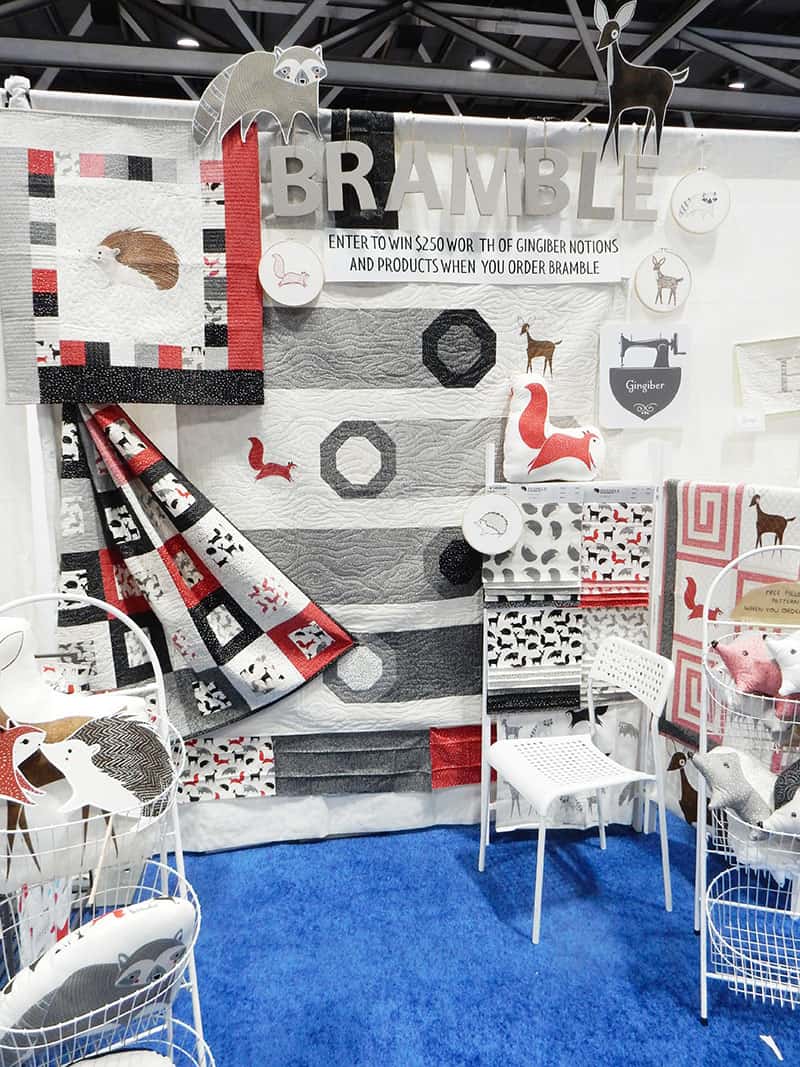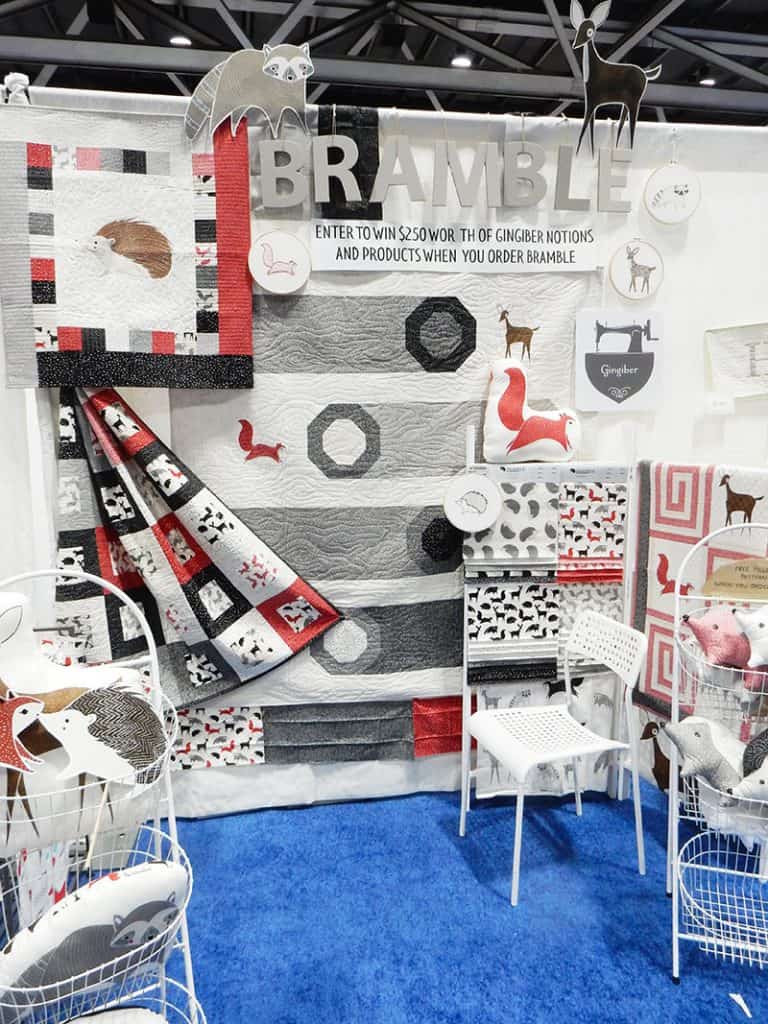 Gingiber
Stacie Bloomfield of Gingiber shared Bramble, a fun critter themed collection in blacks, greys, and reds. Stacie recently opened a brick and mortar shop close to her home where she sells product and offers classes.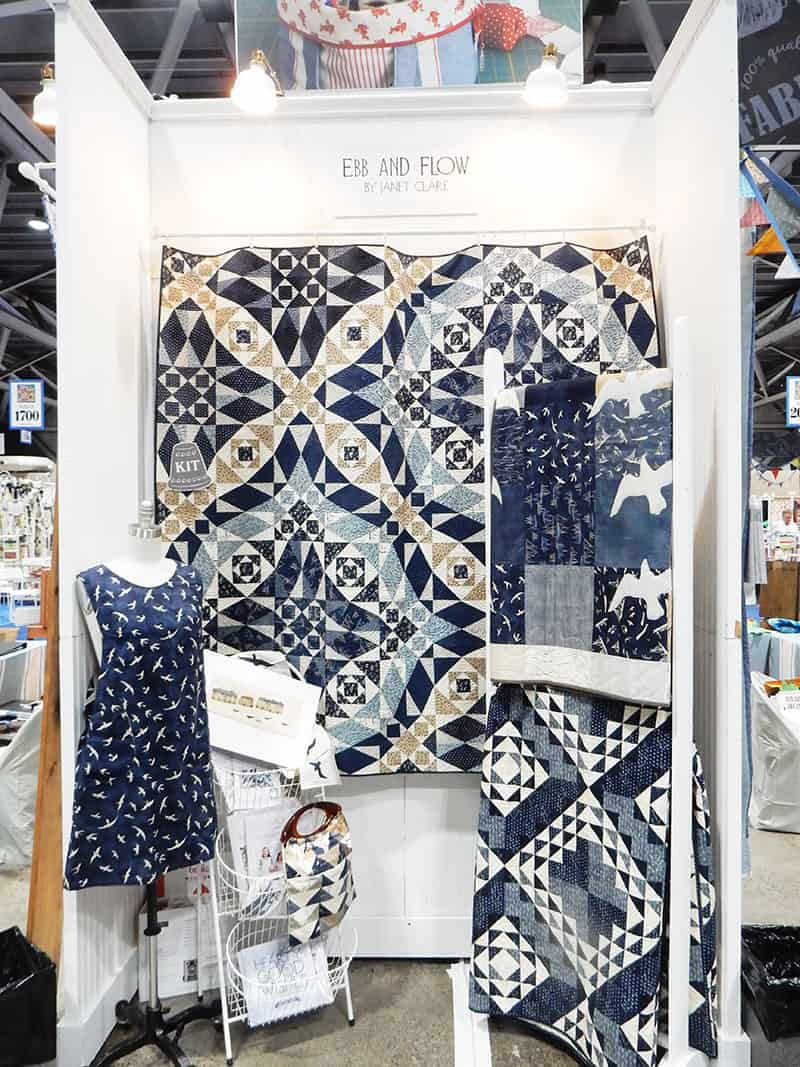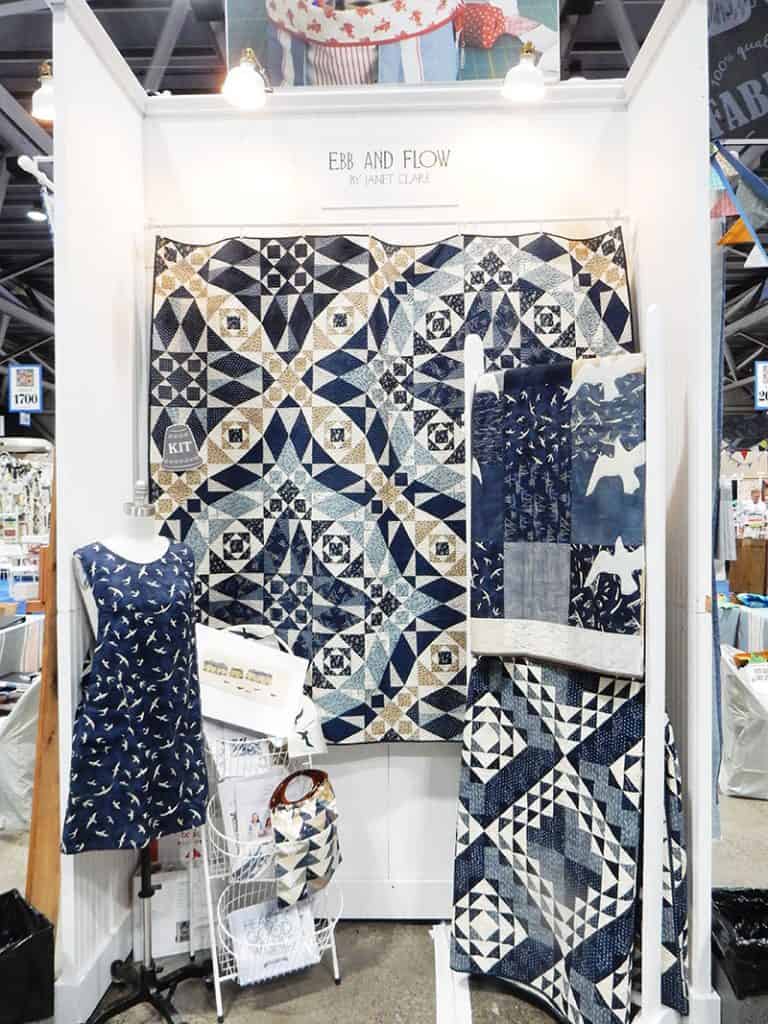 Janet Clare
We sure missed Janet at market this spring! She always keeps us up-to-date on all things British. Her latest fabric collection is called Ebb & Flow and is created in lovely soothing shades of blue.
Jan Patek
Jan's fun display always includes her signature chair, and I know she was at market, but I was never able to catch up with her. She was one of our next-door neighbors at our first market, and I loved being able to get to know her. She is a truly talented and gifted quilter!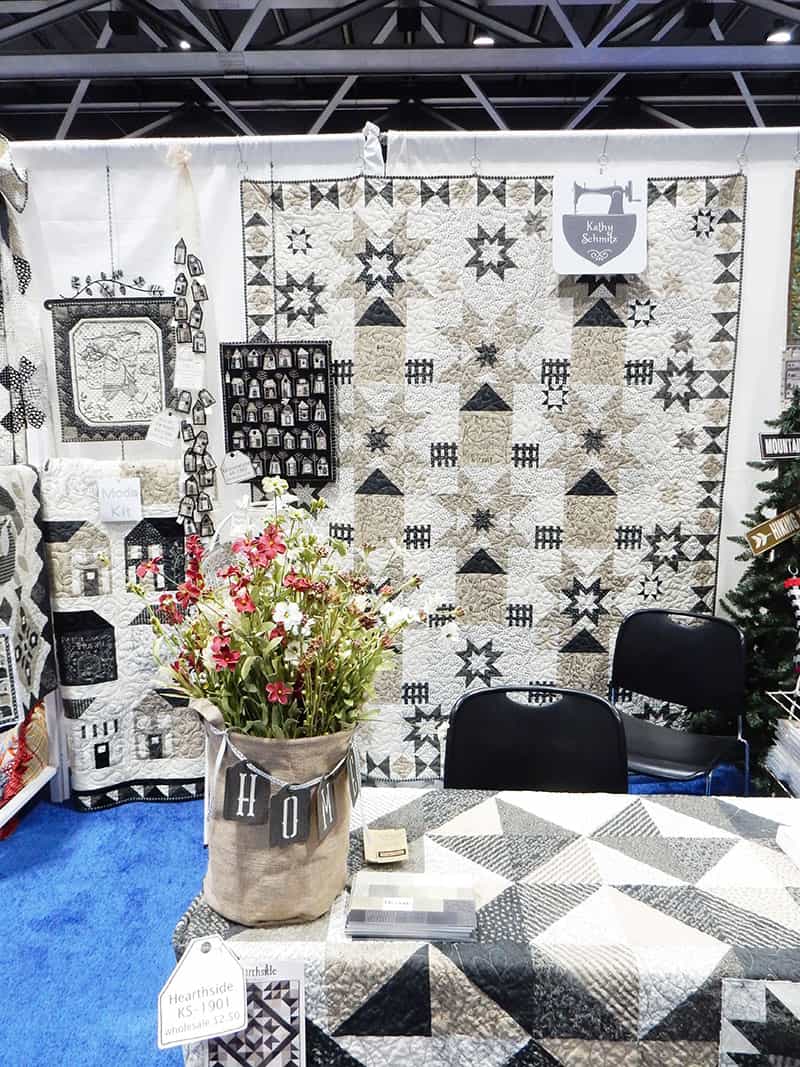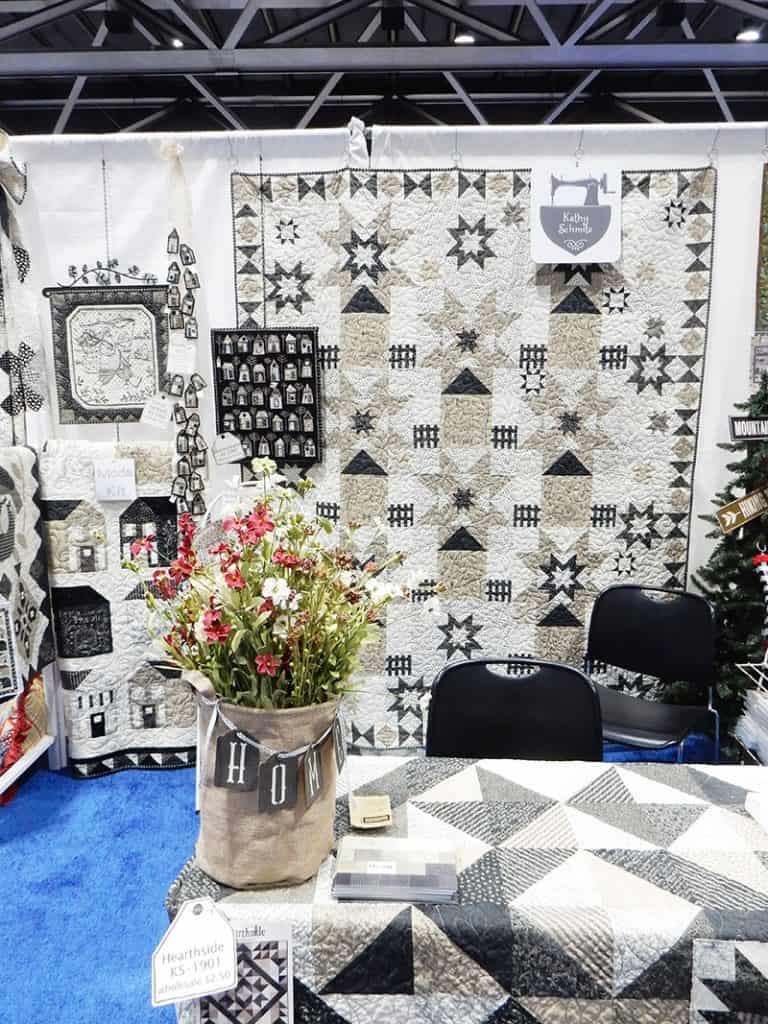 Kathy Schmitz
The lovely Kathy Schmitz shared her Home collection with many beautiful quilts and the most amazing little house pins that she carefully crafted with amazing detail! Kathy's booth was absolutely lovely!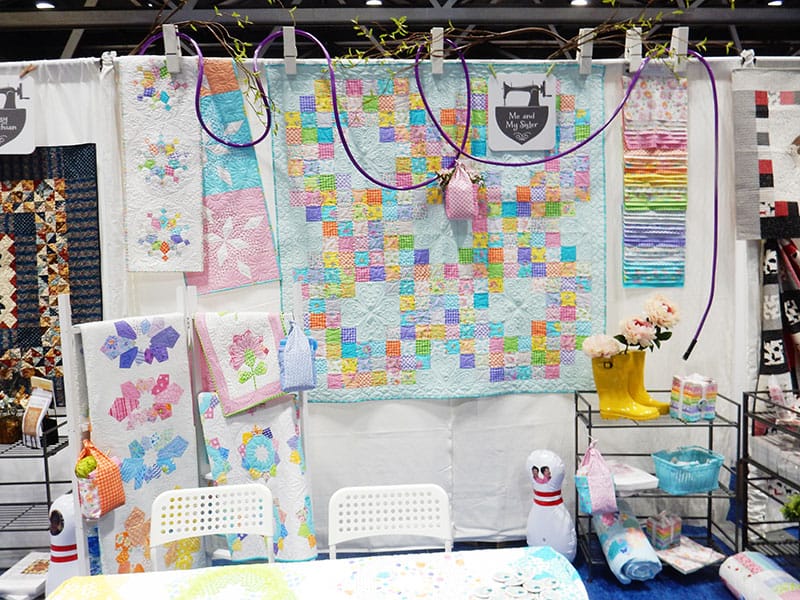 Me & My Sister Designs
Barb & Mary of Me & My Sister Designs are always a lot of fun to visit with. And they displayed their happy "Good Day" collection at market. They have a new cute pattern called the A Tisket A Tasket 2 Fat Quarter Basket that they have displayed in a few places in their booth. I can't wait to make one!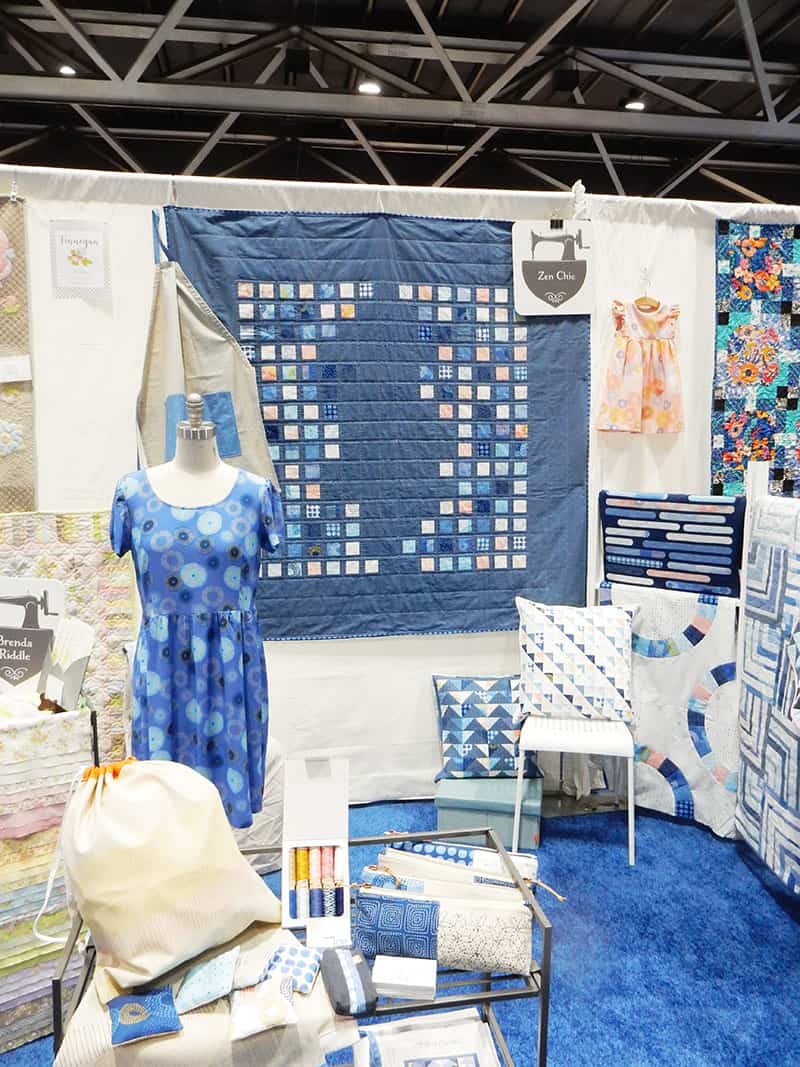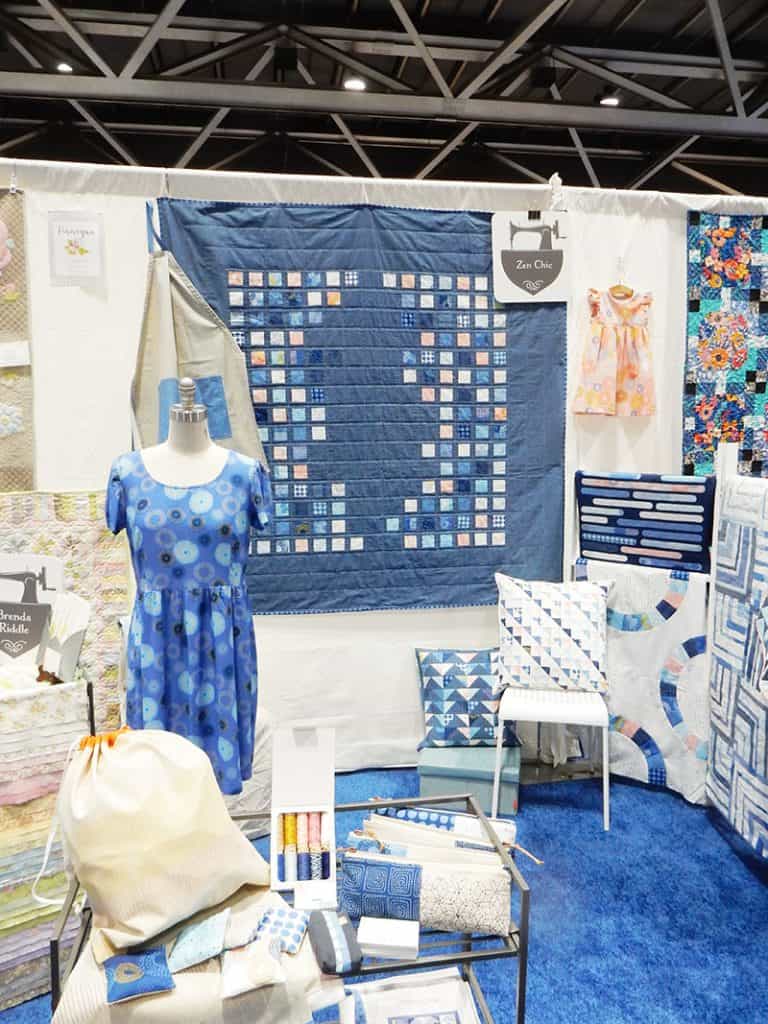 Zen Chic
Brigitte Heitland of Zen Chic had a fresh and beautiful booth displaying her new Breeze collection along with a group of rayons. I loved the denim inspired collection with touches of pink!
Sweetwater
The lovely ladies from Sweetwater weren't able to be at market this time around, but their amazing printed panel collection was on display. I think I need one of each of these panels and the project book they've created to go along with it!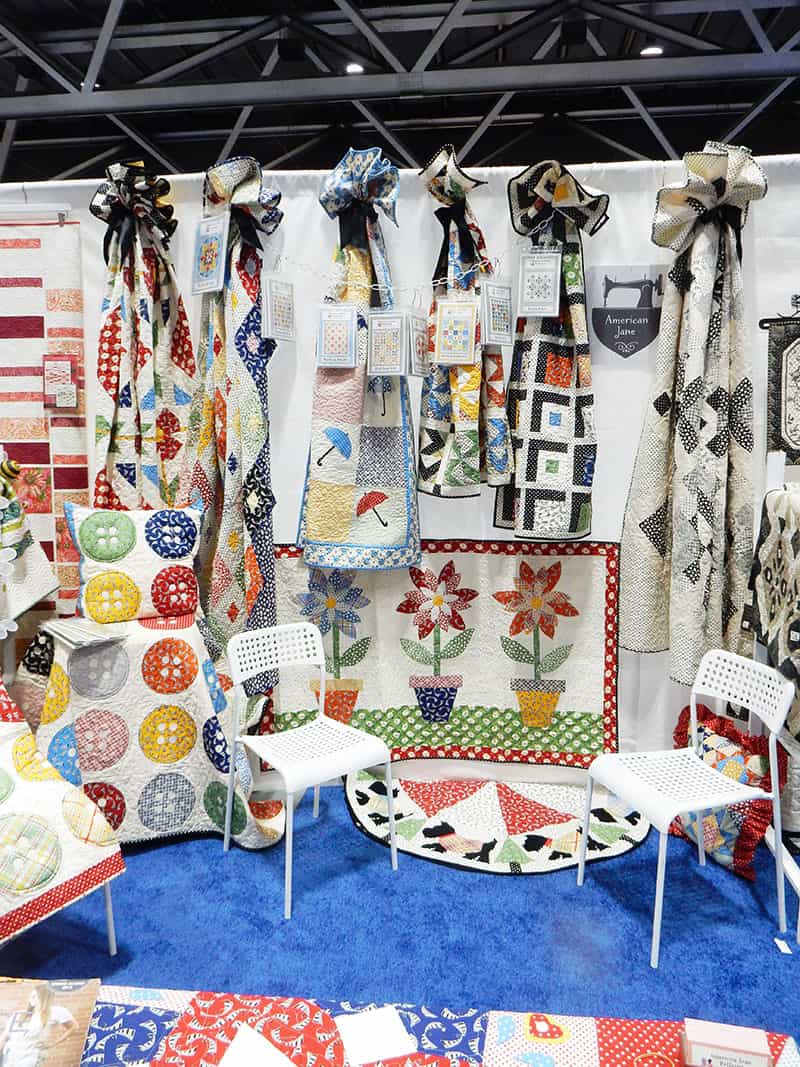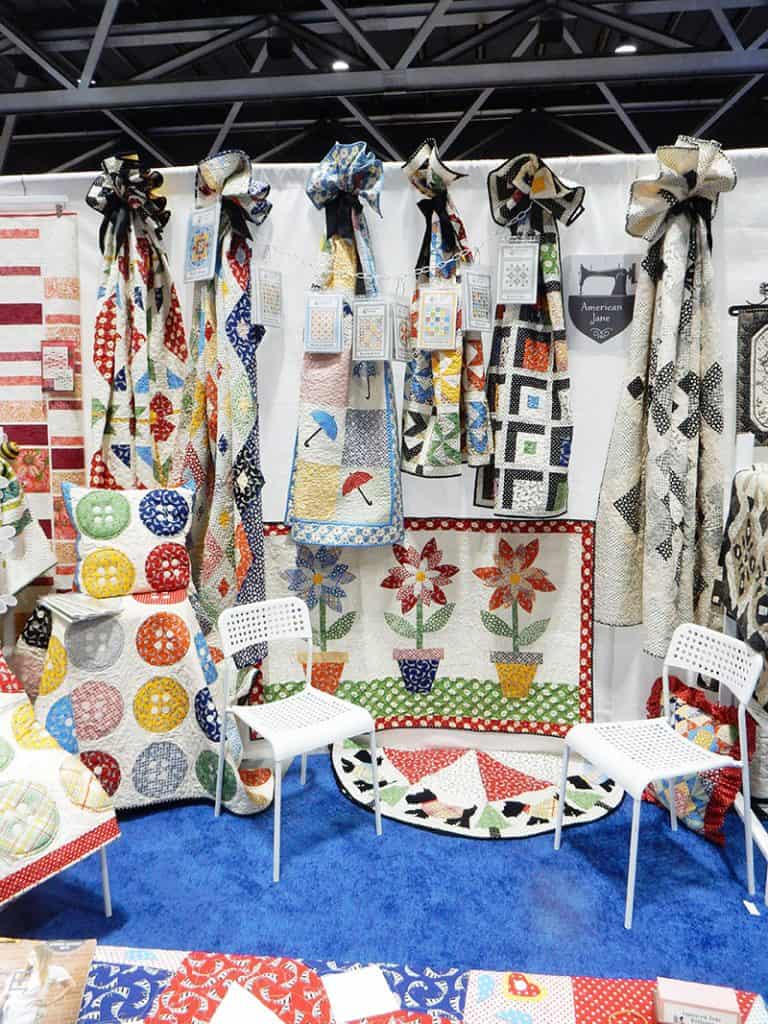 Sandy Klop
The delightful Sandy Klop had a bright and colorful booth sharing her Bubble Pop collection! Sandy always creates many different quilts and designs. It's always so much fun to see her work!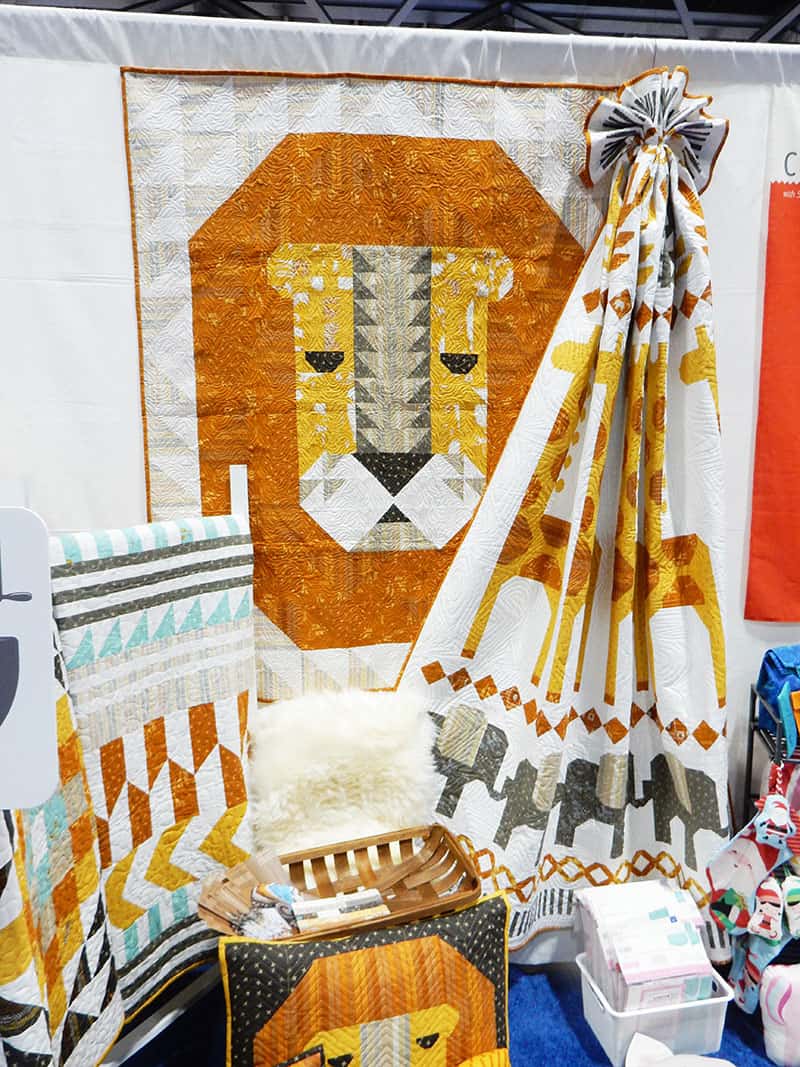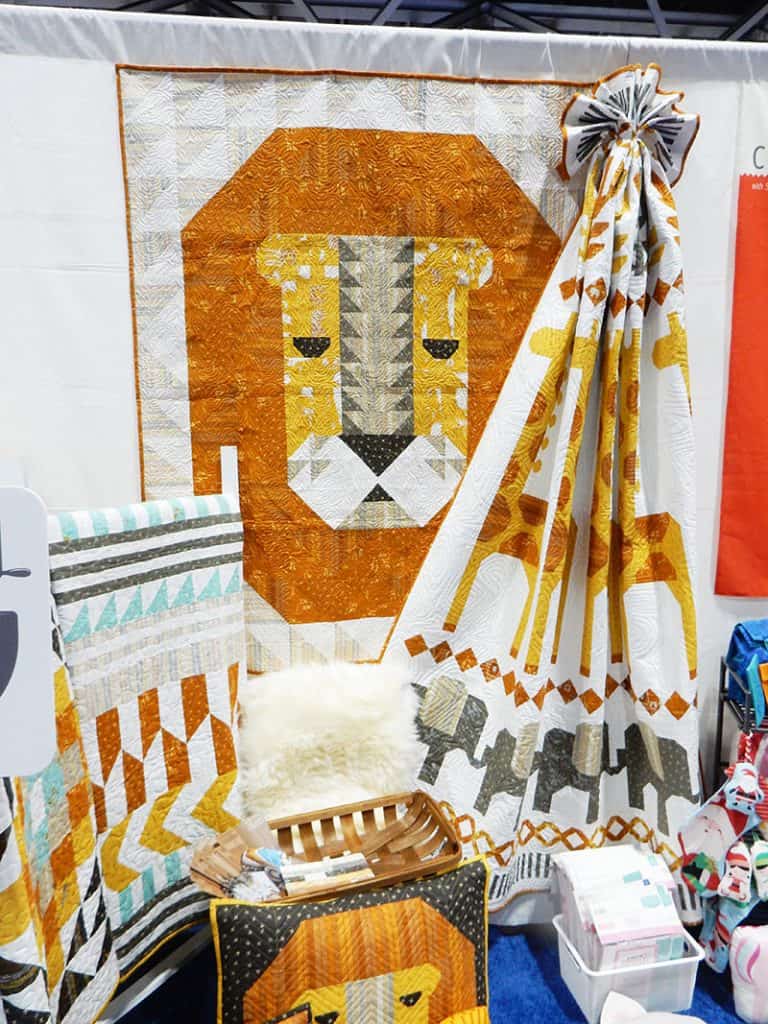 Stacy Iest Hsu
Not only did Stacy debut her super fun Safari Life collection, but she also shared a new program she has developed, Cut, Sew, Create. This new program features fun sewing kits for children. There were many different projects to choose from, and it looks like a delightful way to introduce younger kids to sewing!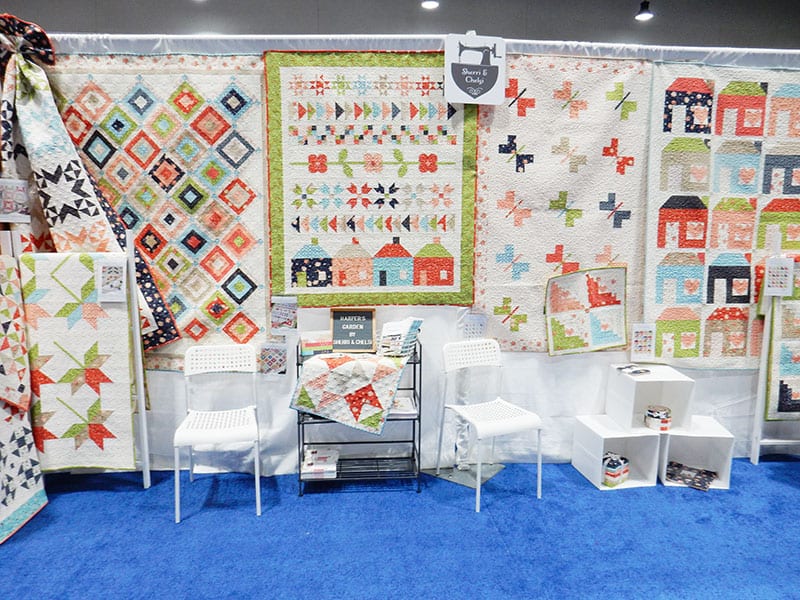 I hope you are enjoying these posts on International Quilt Market Kansas City. If you missed my previous Quilt Market posts, you can find them here:
I'll be back tomorrow with the next edition of Sew Your Stash! Thanks so much for stopping by, and happy quilting!