Hello and happy Monday! I returned home early this morning from International Quilt Market 2019 last week in Kansas City, Missouri. It's always inspiring to see the amazing displays, visit with industry friends old and new, and get to talk with shop owners and others who drop by our booth. This was an especially busy market for me since I participated in three Schoolhouse sessions and also had a book signing. Today I'll share our Quilting Life booth featuring Harper's Garden fabrics, and then over the next little while I'll share more booths, new fabrics, products, and notions, and more!
International Quilt Market Kansas City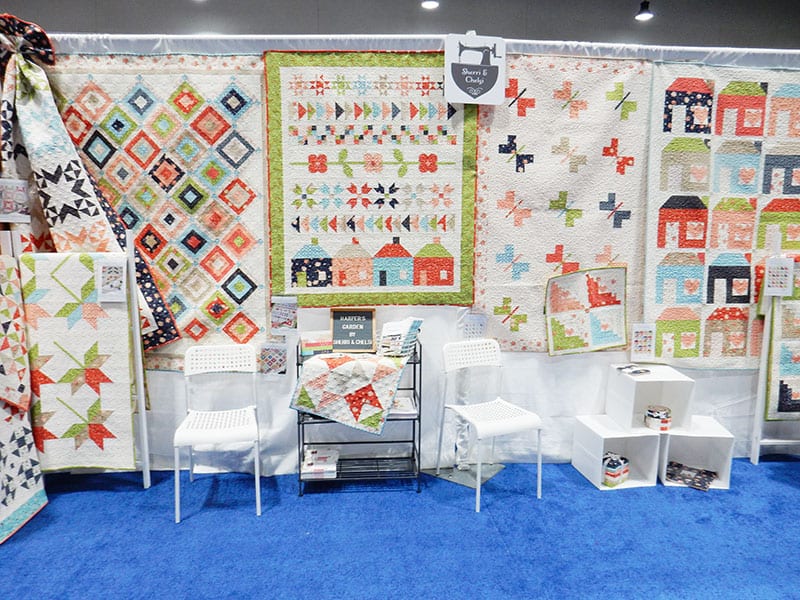 We arrived Wednesday in Kansas City and were able to get settled in, get a nap (we had to wake up at 2:30 a.m. for our flight), and even attend a MLB baseball game with the Kansas City Royals and the Texas Rangers.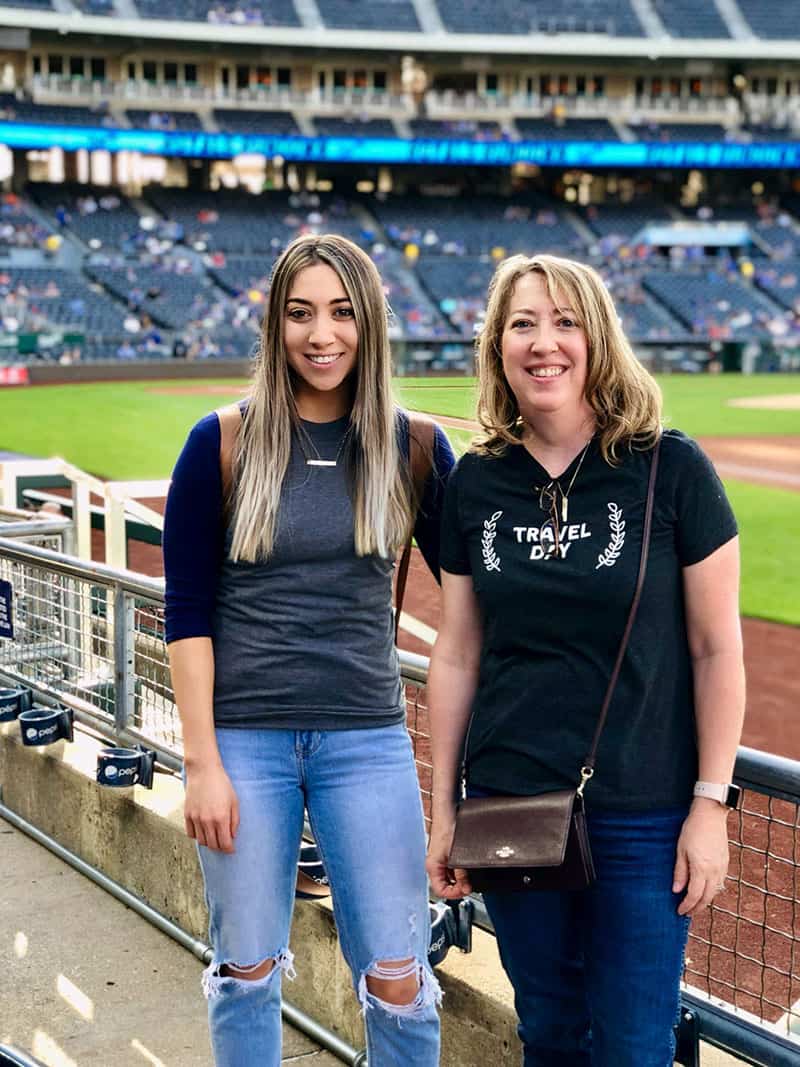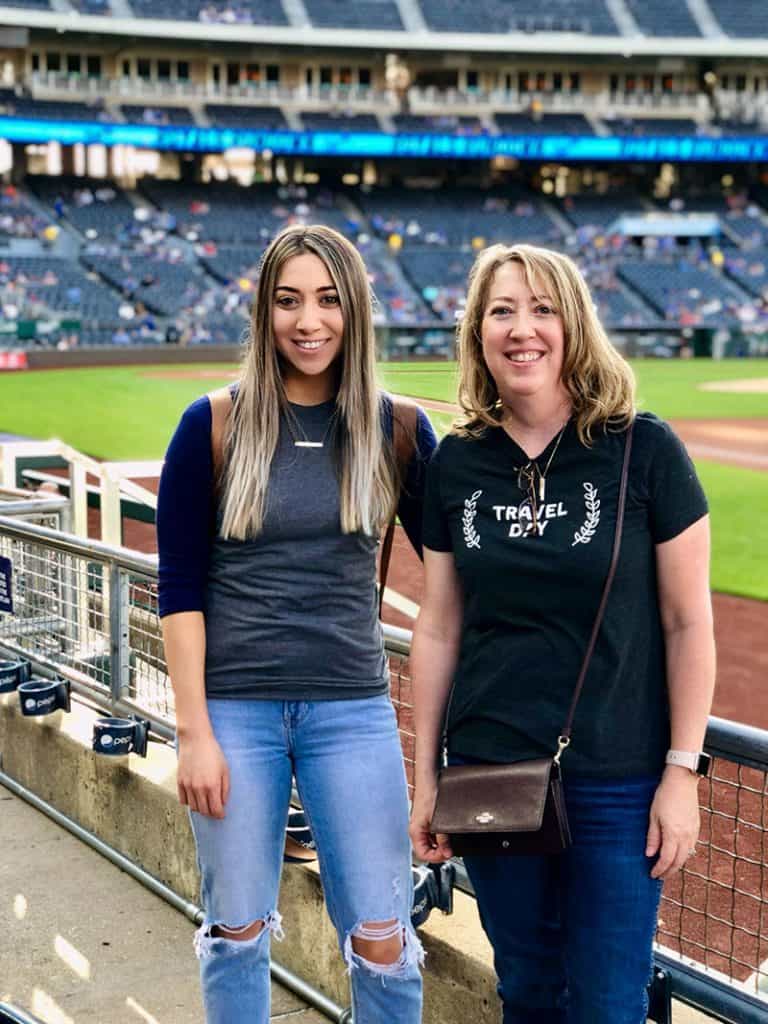 Then on Thursday we were up early to begin booth set up and to get ready for Schoolhouse sessions. Schoolhouse sessions are mini classes that are presented to help shop owners and industry professionals learn about new fabrics, books, notions, and patterns. Corey Yoder and I presented a Schoolhouse session for our upcoming Sunday Best Quilts book.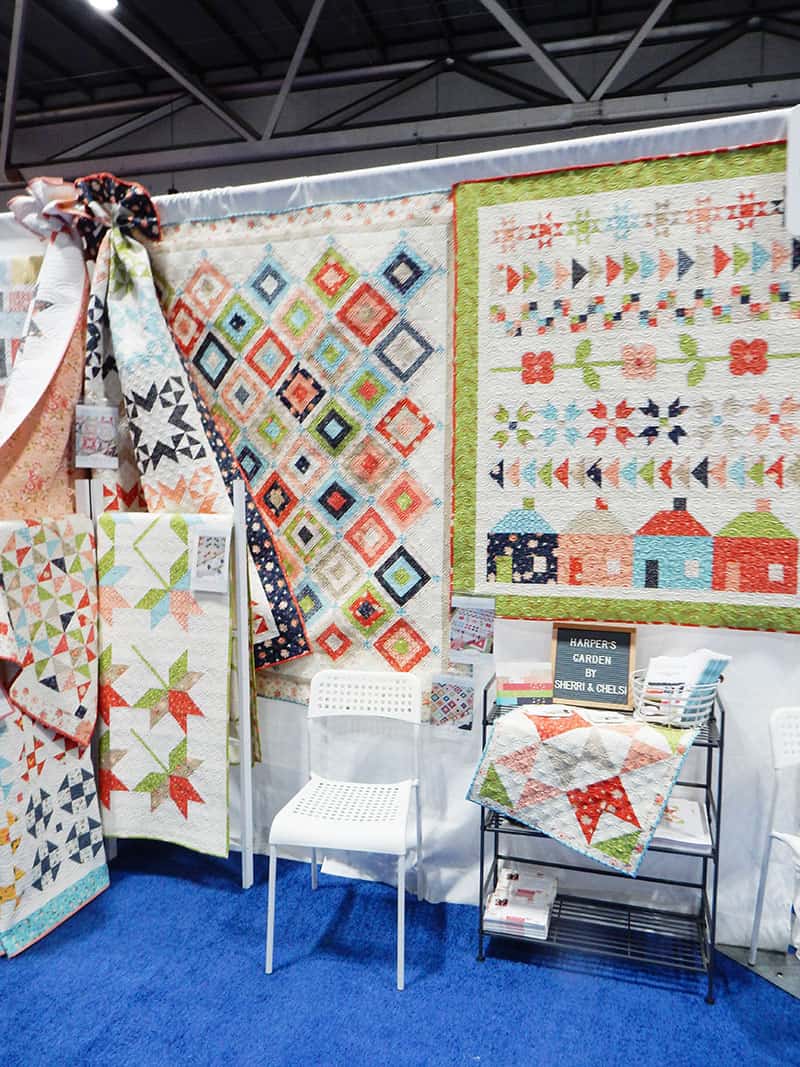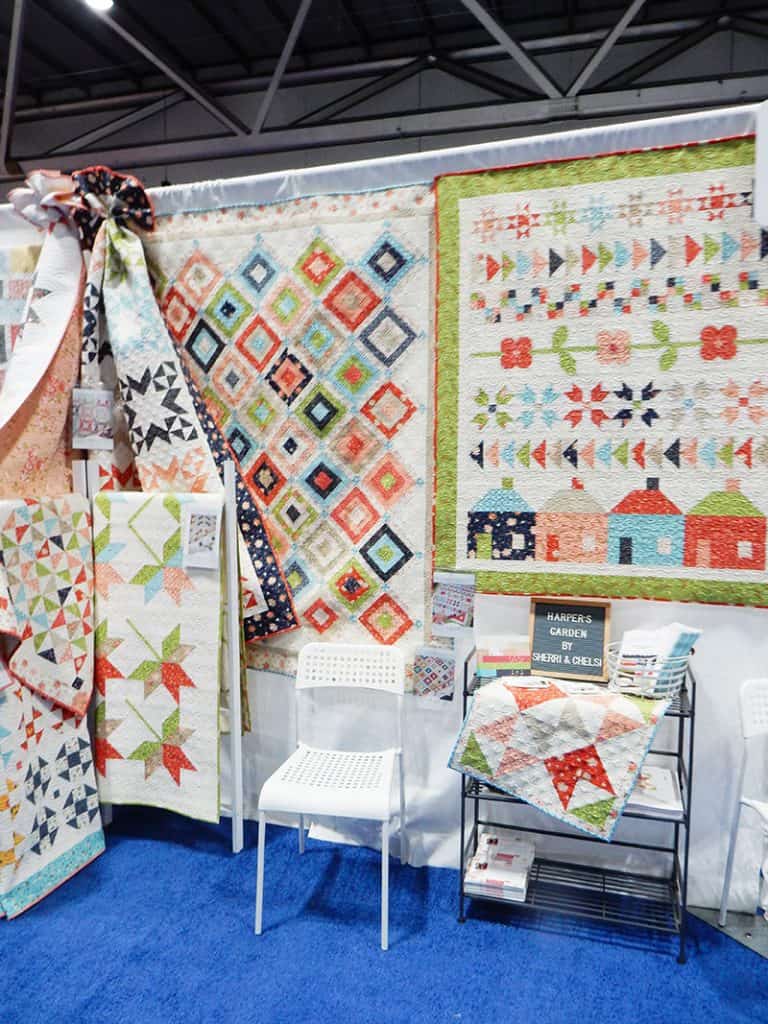 Moda Designer Booth Row
We loved the layout of the Moda Designer Row this year. It's nice to be able to visit with the other designers from Moda during the course of market, and having our booths in a row really facilitates that. Our Harper's Garden fabric collection is one of our favorites to date, and it displayed absolutely beautifully.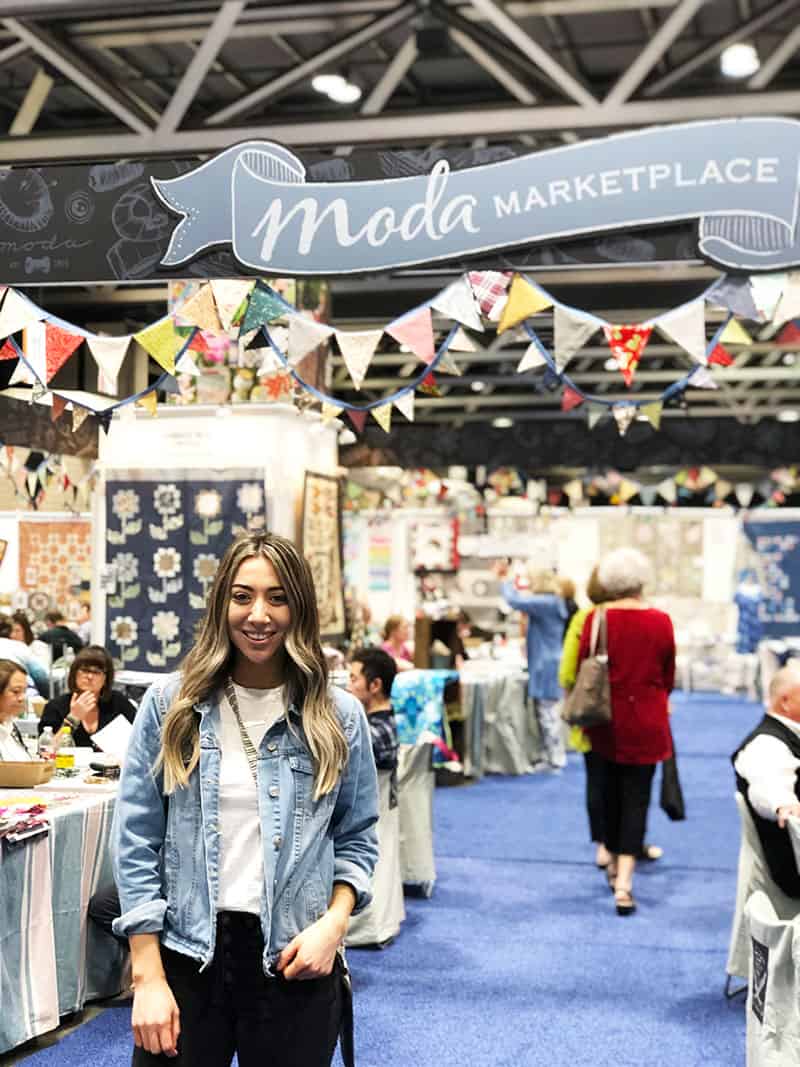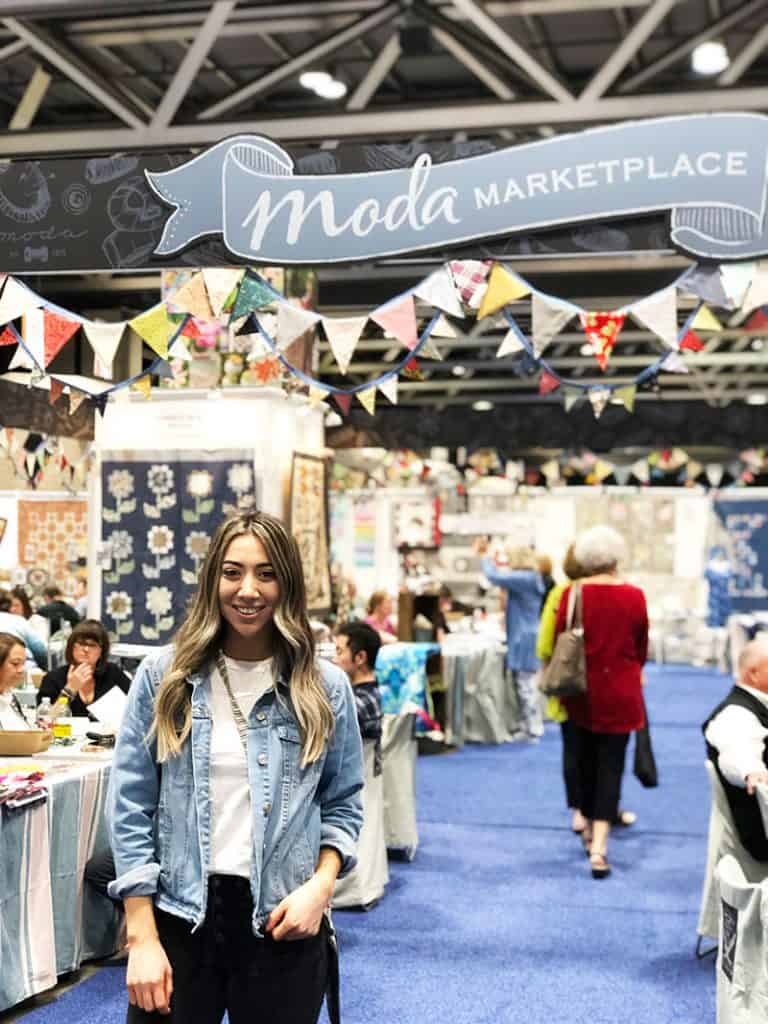 Moda Marketplace
In the center area of this year's Moda Marketplace are tables where sales reps are able to meet with visiting shop owners and buyers. It's always a busy hub of activity from early in the morning until the show closes each day. This year's marketplace theme was really fun, and the addition of quilts by various designers always adds so much to the décor. Large photo cubes were at the top of each pillar with inspiring photos.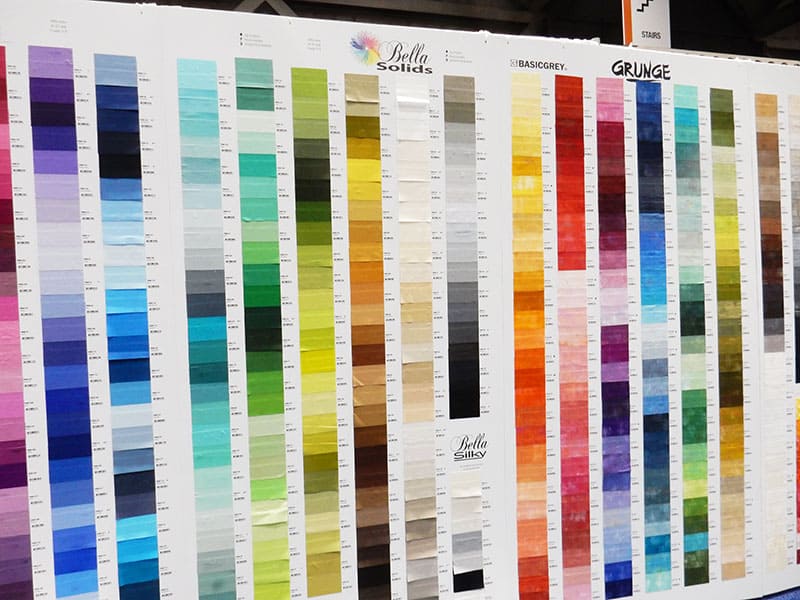 Moda Basics Wall
We loved the Moda Basics Wall display which showcased the various Bella solids along with the Grunge Basics offered by Moda. Chelsi and I had a lot of fun looking at colors and thinking of future projects.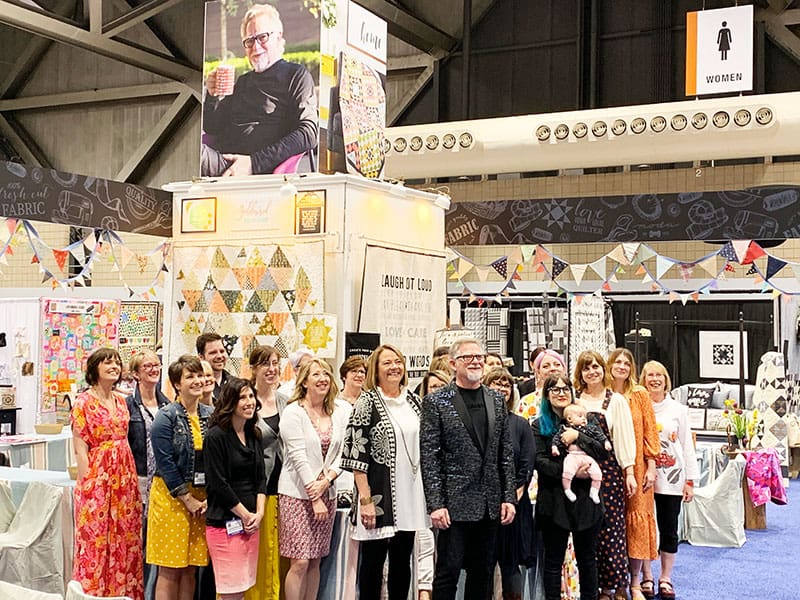 Moda Designer Photo
It's been tradition to take a Moda Designer photo at the close of the second day of market. This was the best of the photos I was able to get copies of, although several designers are kind of hidden behind others. We are looking up because Josh Dunn (the son of Mr. Mark Dunn, the founder of Moda Fabrics and United Notions) was up on a ladder taking the photos. Chelsi flew out a bit early and so wasn't able to be in this spring's photo.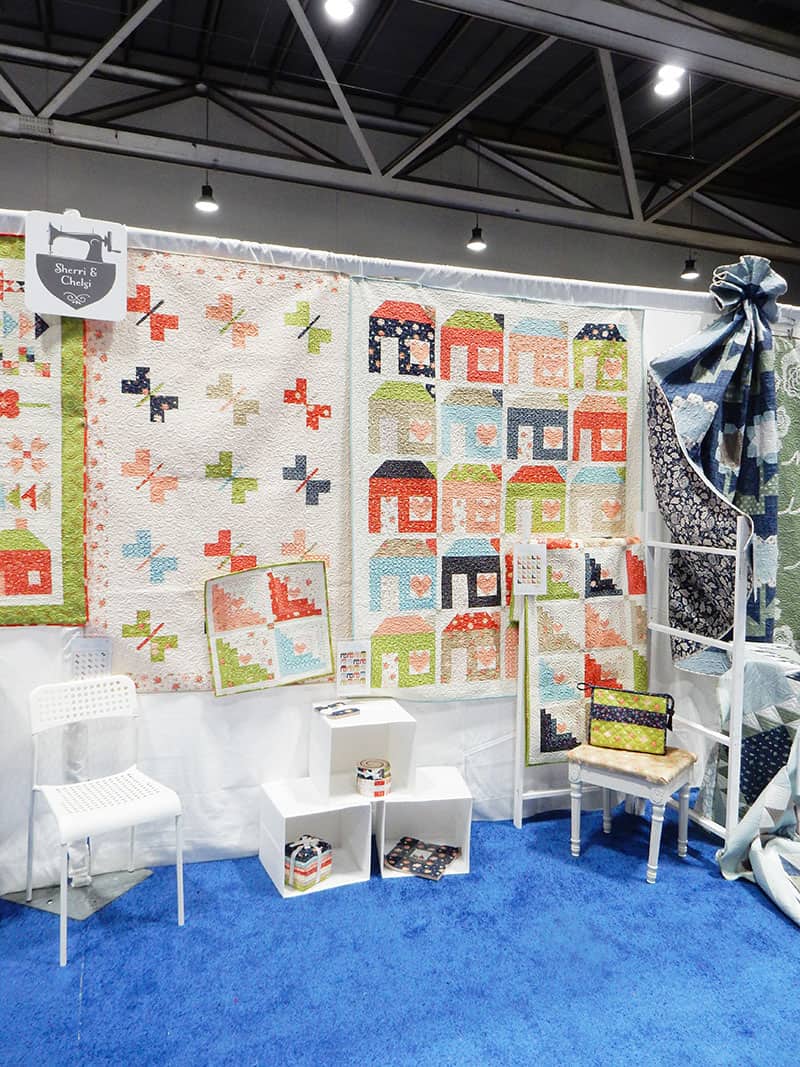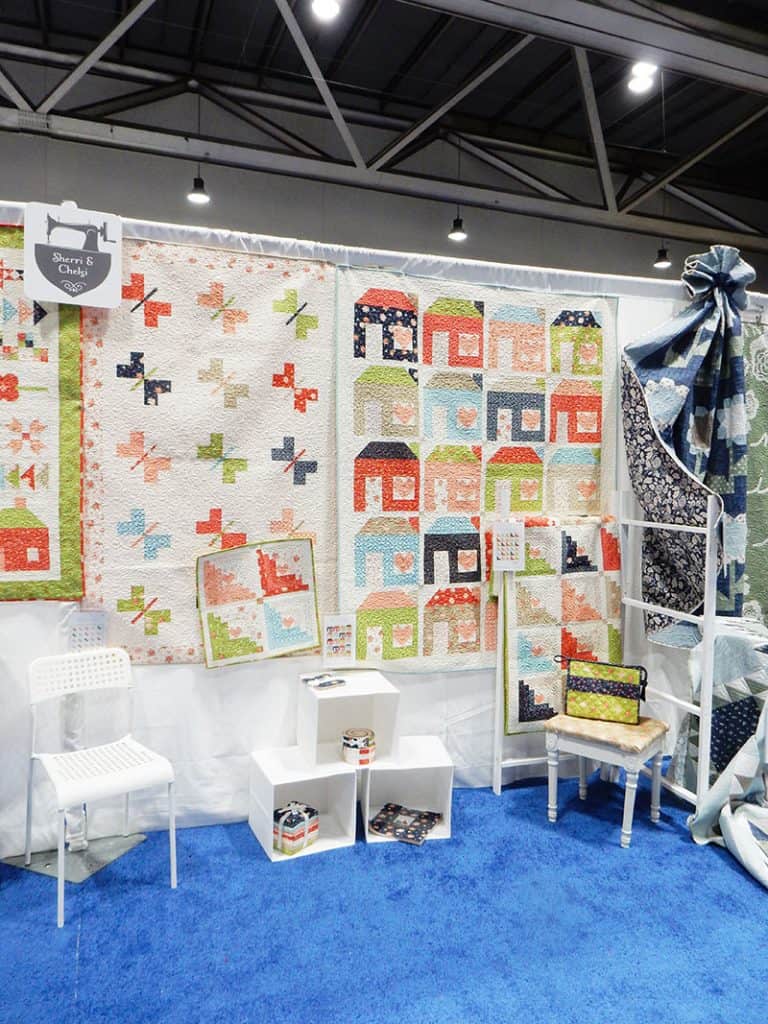 International Quilt Market 2019 in Kansas City was a lot of fun. I'll have at least three upcoming posts where I'll be sharing all of the Moda Designer Row booths along with my favorite booths and more from around market.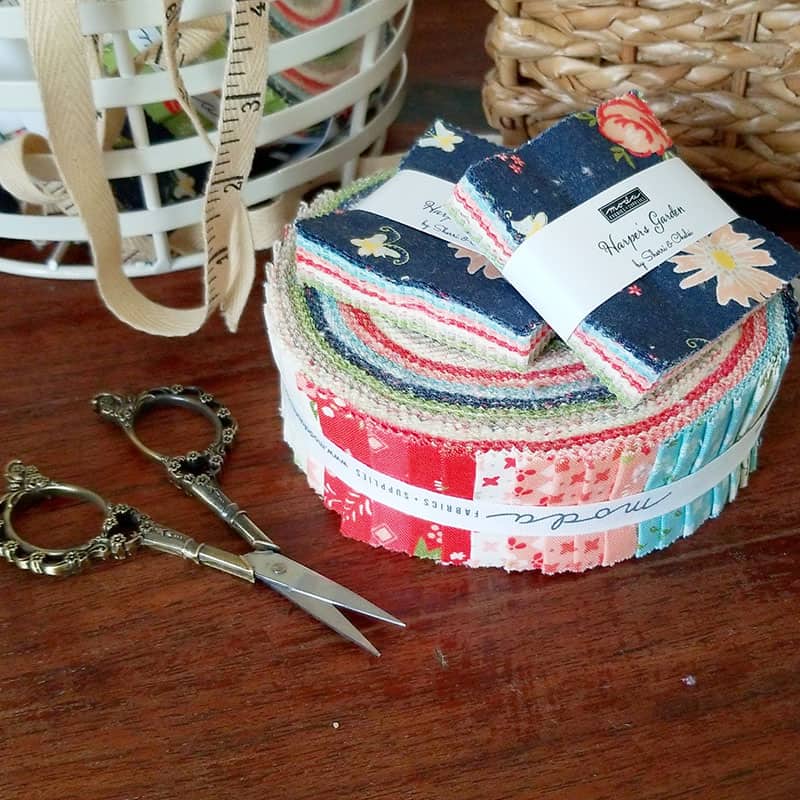 Oh…and I came home from Quilt Market with some Harper's Garden Mini Charms…get one free with any order of $25 or more. Make sure to add the mini charm to your cart and use the code MINI2019 for the discount!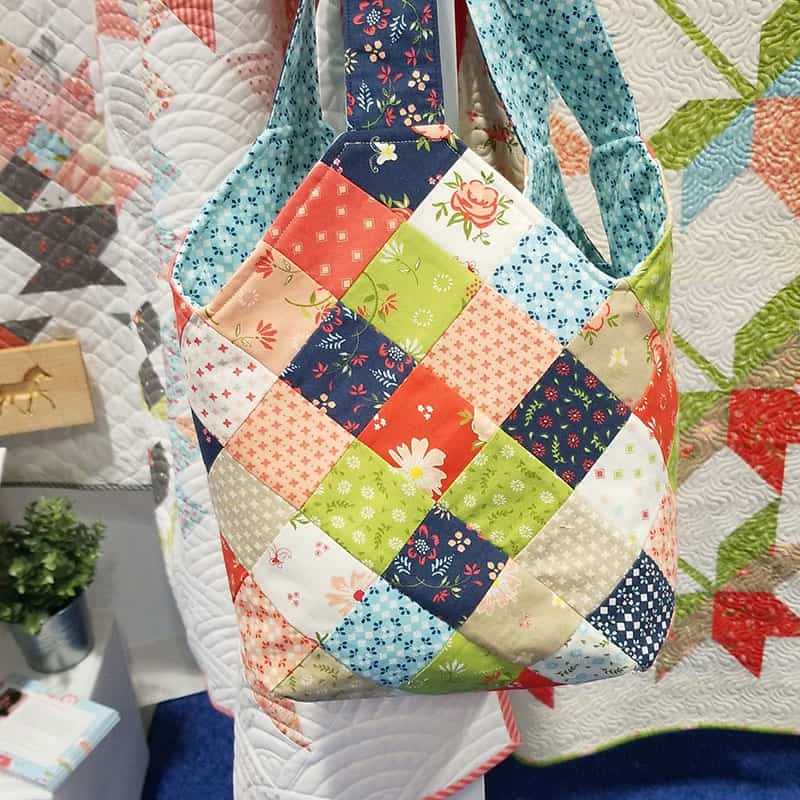 I hope you've enjoyed the first of several Quilt Market re-caps. Thanks so much for stopping by. And happy quilting!