Hello and happy Friday! Welcome to my Sew Your Stash post where I share tips and more to help quilters sew with their fabrics on hand. Today is the first day of Spring International Quilt Market in Kansas City, so I've pre-scheduled this post for you. Using the Log Cabin Trim Tool ruler is my preferred way to make log cabin quilt blocks, and it's so easy to use. I filmed a video for this post a couple of weeks ago that will walk you through using the ruler step by step!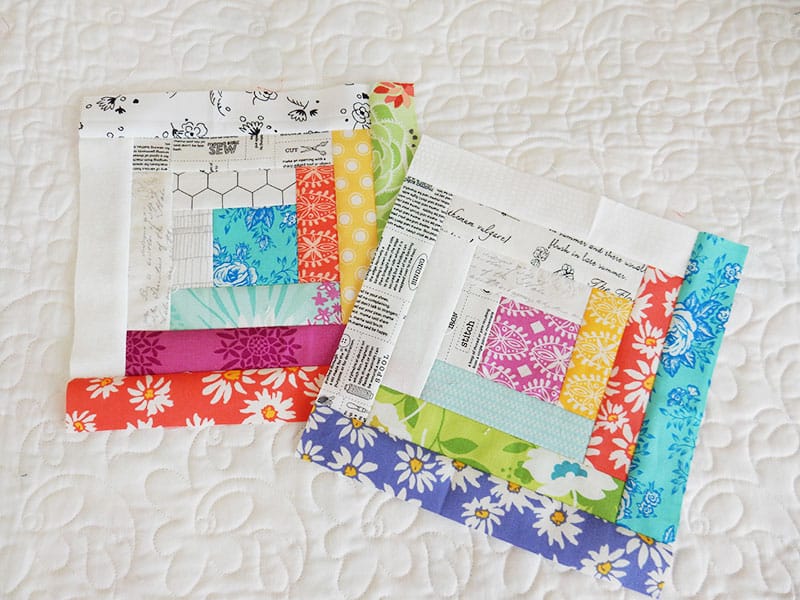 On Monday's post I showed my tips and techniques for making these blocks without using a specialty ruler (see that post here–it also has a video where I demonstrate my technique when I'm not using the trim tool).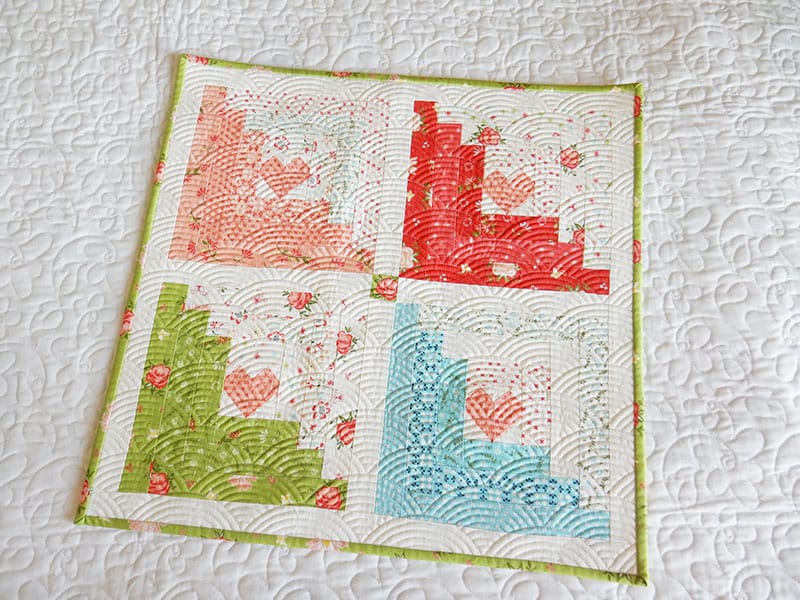 Watch Today's Video (Above) to See How to Use the Log Cabin Trim Tool Ruler
In today's video I demonstrate using the Creative Grids Log Cabin Trim Tool ruler for blocks finishing at 8″. I find that this is a really great size for scrap quilts; however, the ruler comes in a variety of sizes. Find the rulers here.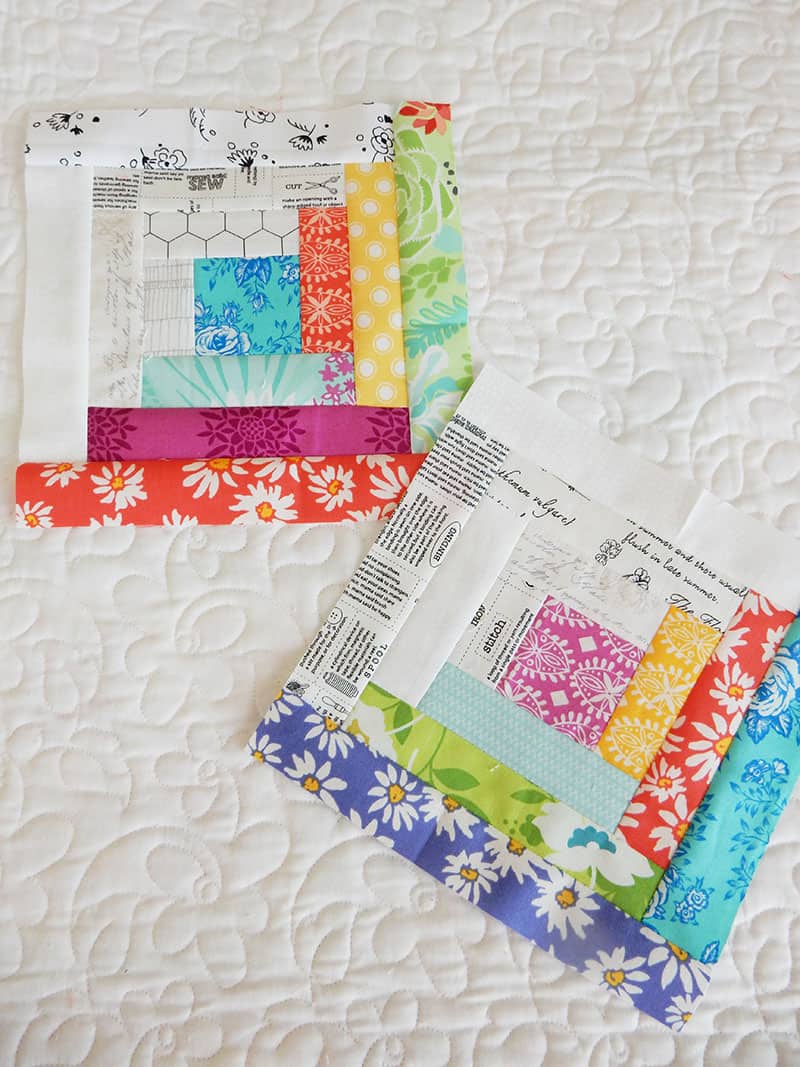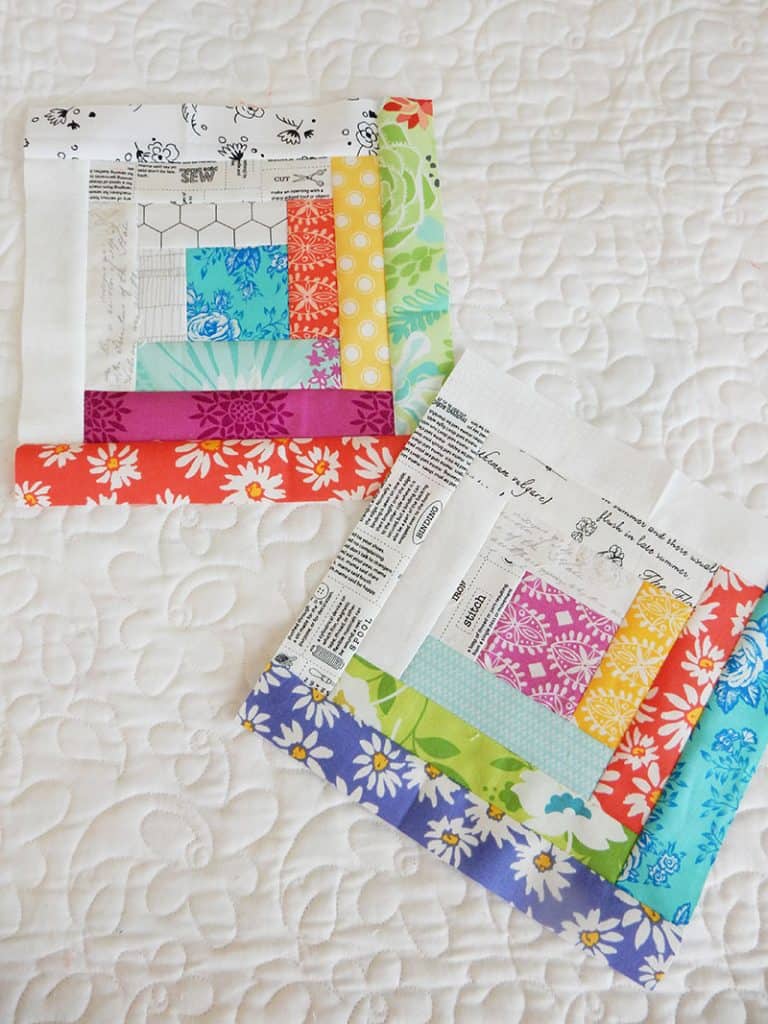 Tips for Using the Log Cabin Trim Tool Ruler
Save favorite fabrics for the center squares. Fussy-cut when needed to showcase your favorite part of the design.
Cut strips from leftovers of fabric fabrics and store them in a "log cabin block" bin or drawer. This makes it easy to grab a bunch of strips and start sewing.
Save and cut strips of favorite light fabrics in the same manner.
If you get enough strips cut for several blocks at a time you can chain piece in-between sewing other projects. This is one of my favorite ways to work on scrap quilts.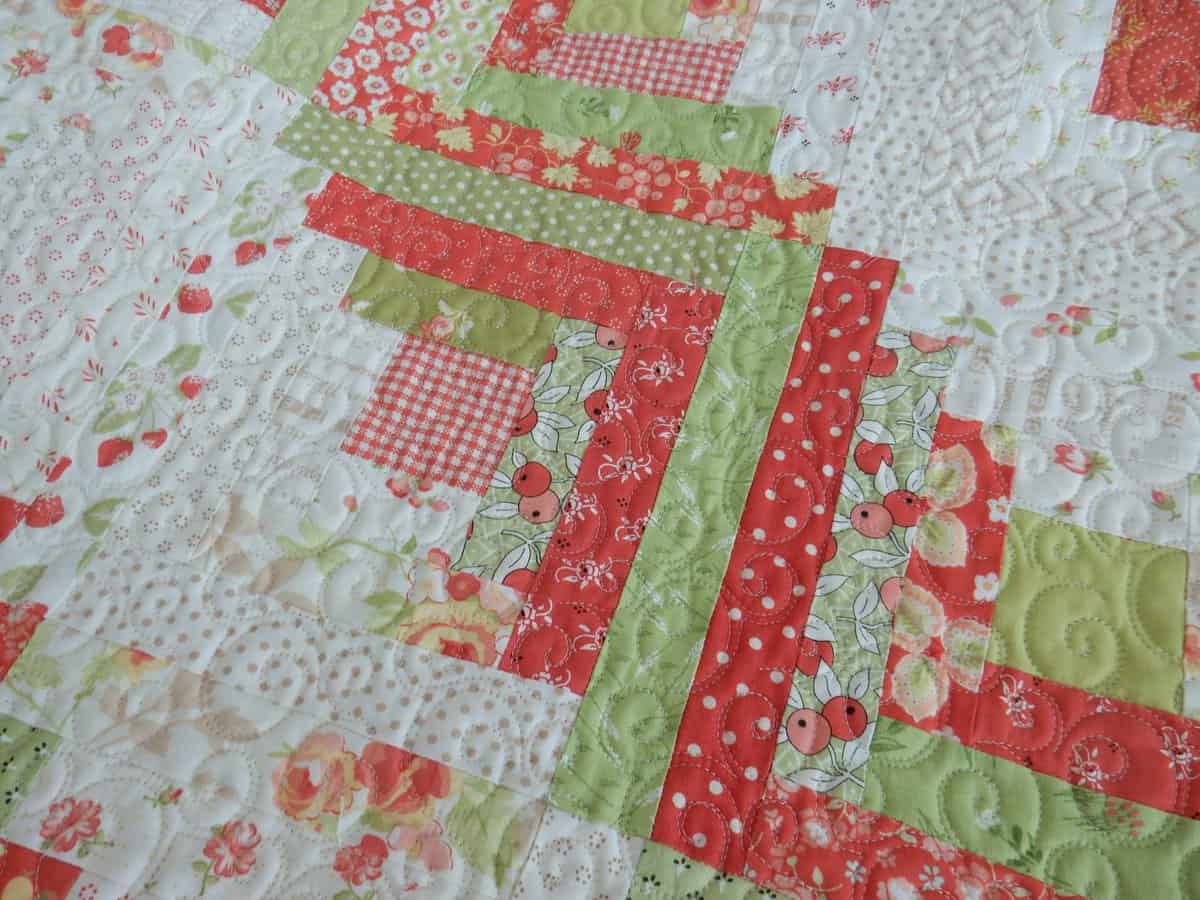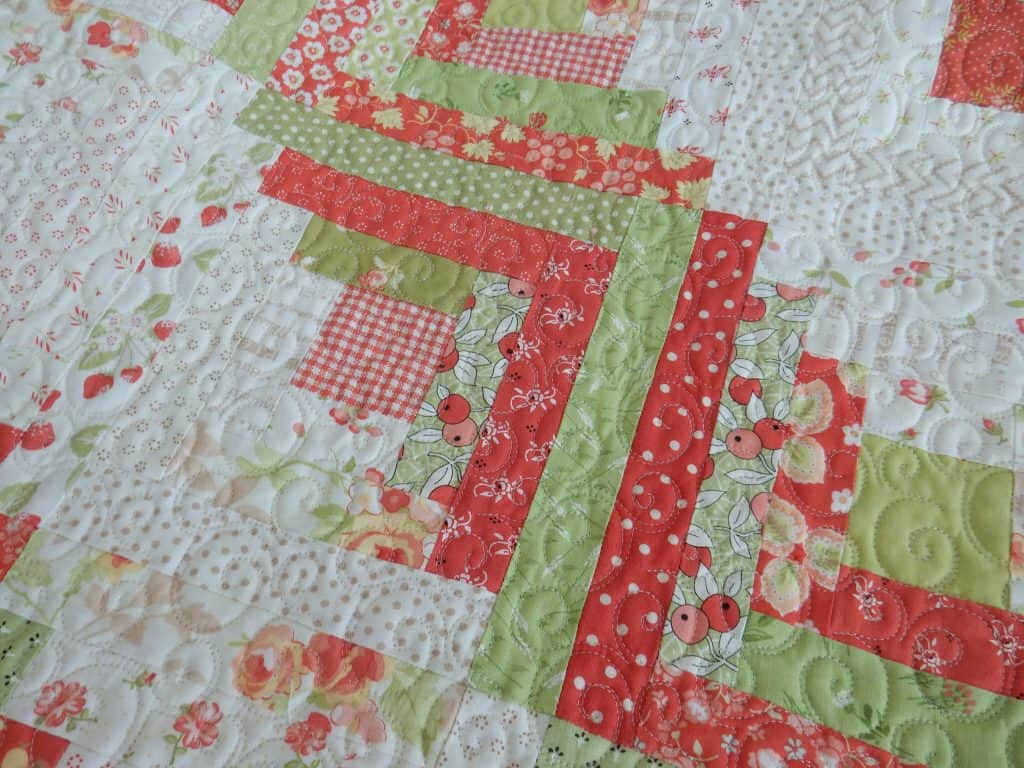 Get My PDF with Strip Measurements for Using this Ruler
About a year and a half ago I made a king-size Christmas quilt using this technique and offered readers a PDF with information on how many strips are needed (and what size) for a variety of sizes of scrappy log cabin quilts. You can read that post and find the downloadable PDF here.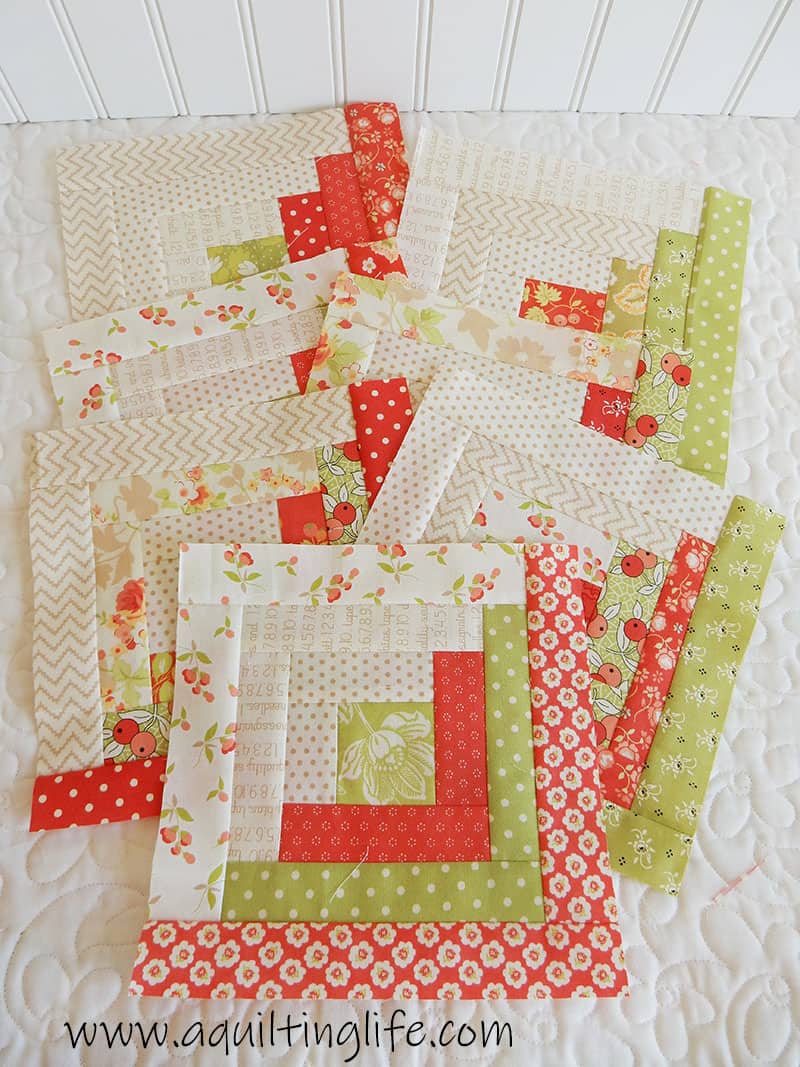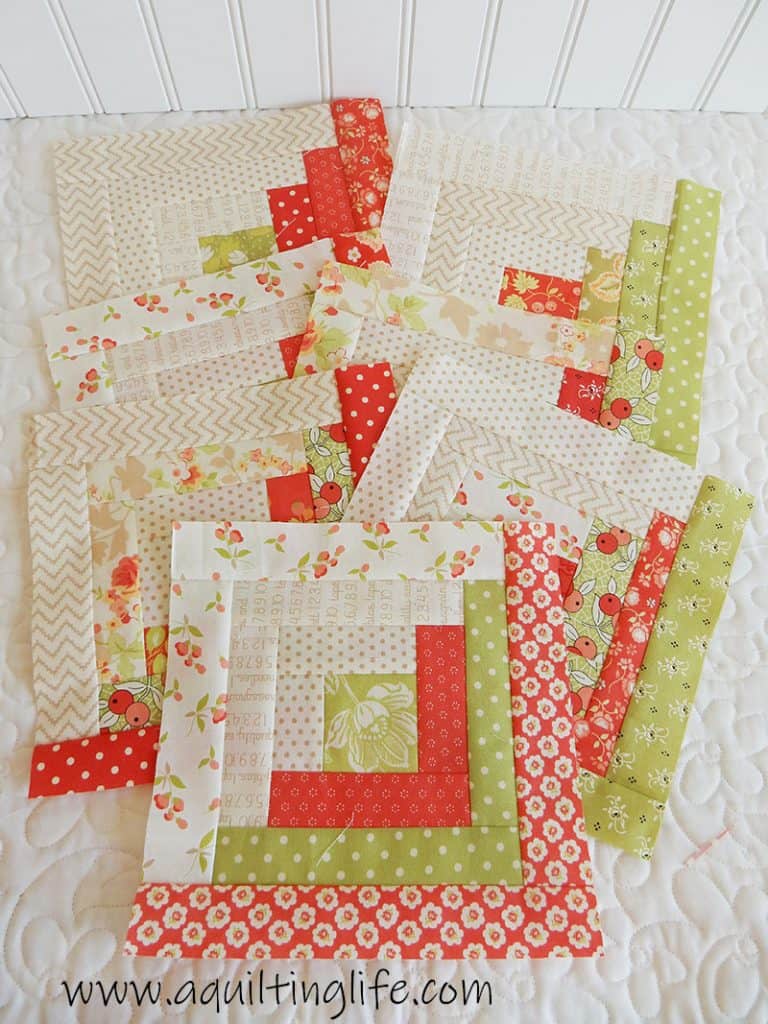 These scrappy log cabin quilts are perfect for using your favorite seasonal or holiday fabric, and they are just as great for making scrap quilts of all kinds! I keep finished blocks in one of my storage drawers and have just kept making them over time.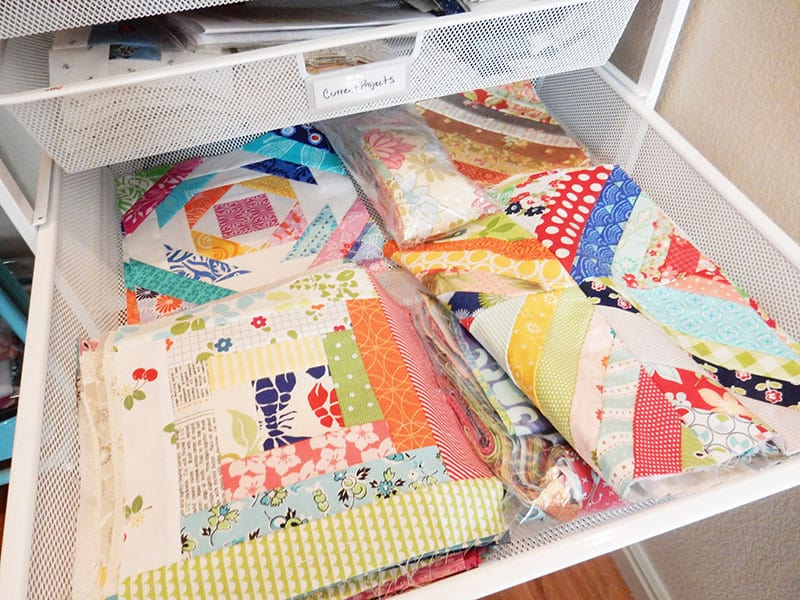 I hope you enjoyed learning a little about this fantastic ruler and method for making perfect log cabin quilt blocks. Thanks so much for stopping by, and happy quilting!