Hello and happy Wednesday! I'm off to Kansas City today for International Quilt Market. It's always so fun to head out and see all of the latest designs, fabrics, and notions. I'll be sure to update you on everything next week after I'm home! But today I'm sharing the Fat Quarter Shop Threadology Quilt Along Cross in a Cross quilt pattern. This is the eighth and final block in this quilt along…so excited to put it all together!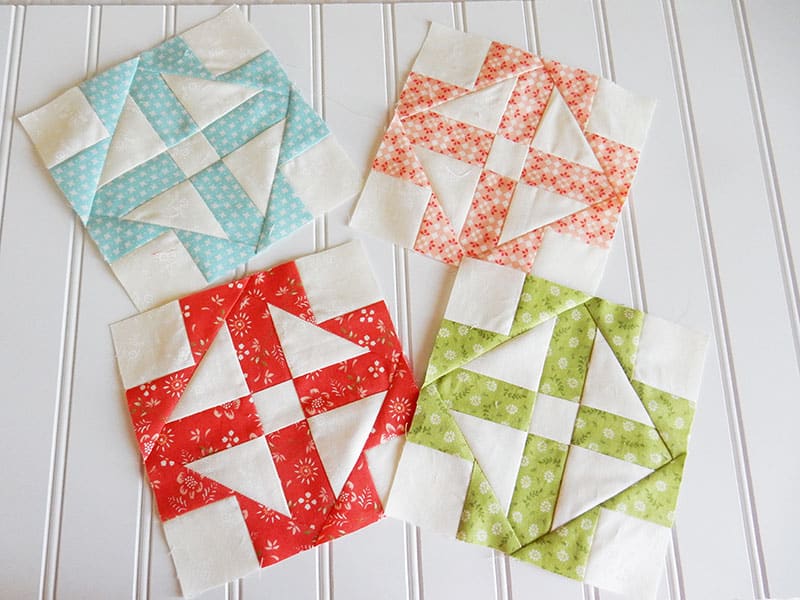 As usual, there are four small blocks to make along with one large block. I really like this week's block design. And while it looks tricky, it was actually very simple to put together.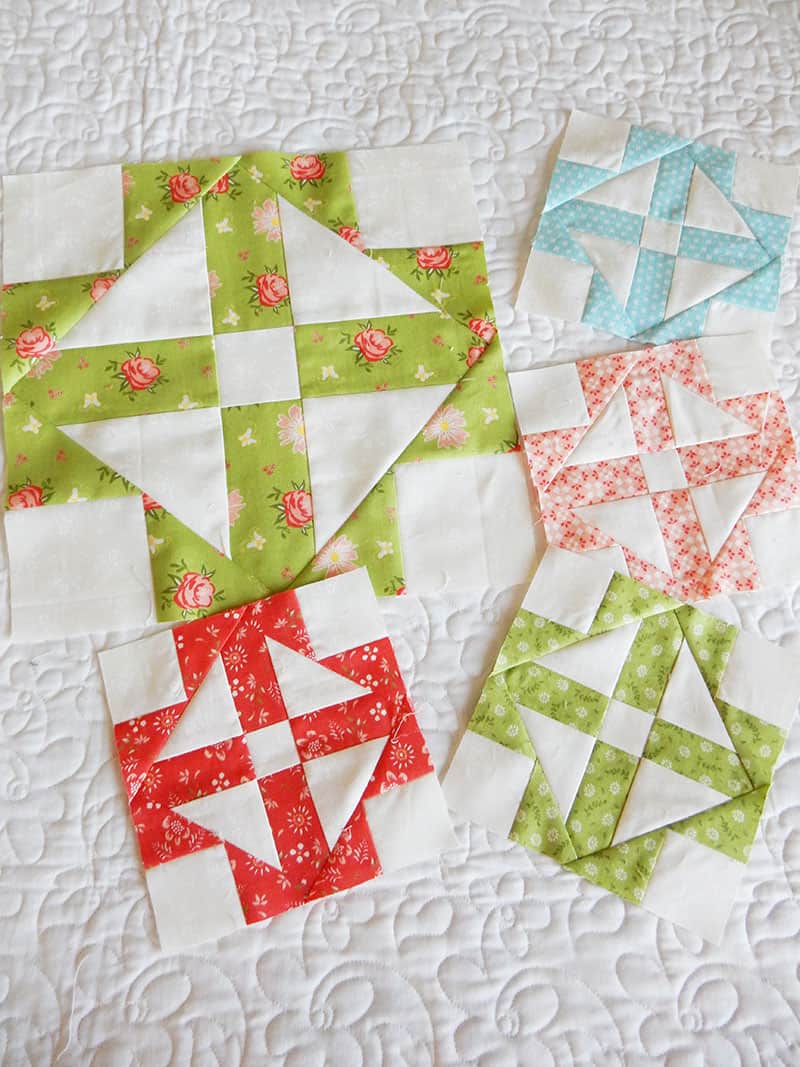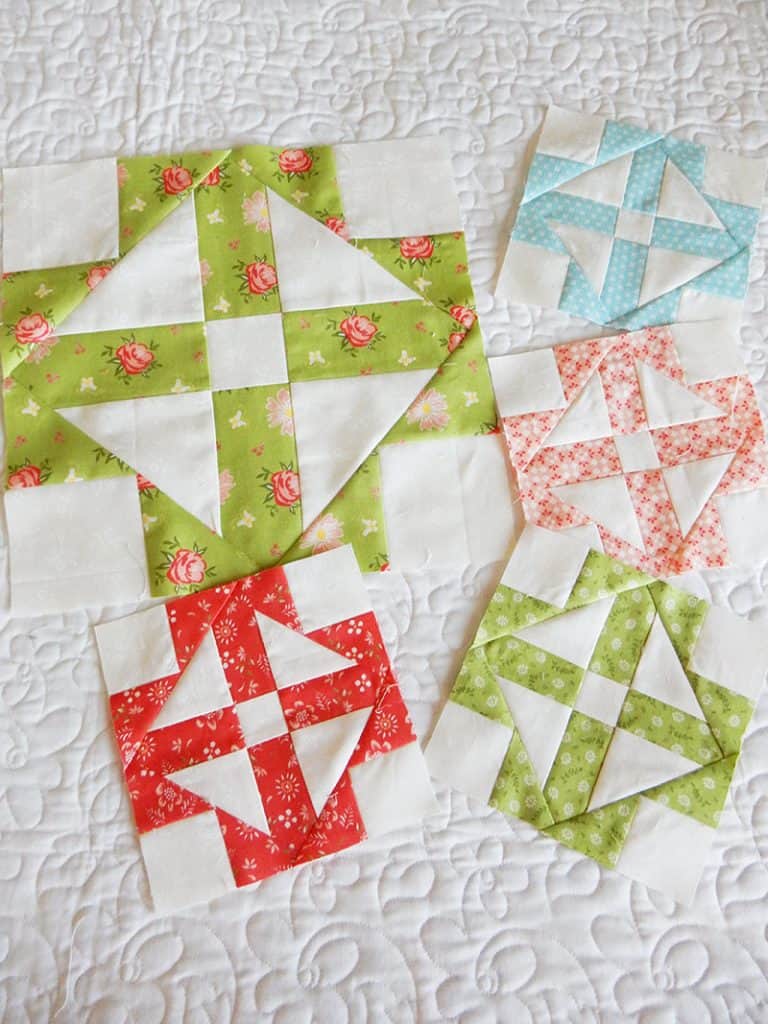 I once again used Harper's Garden fabrics for all of my blocks. I've been working on a few extra projects for market and so had scraps that worked out perfectly for these blocks. (I love it when I can use scraps for projects)!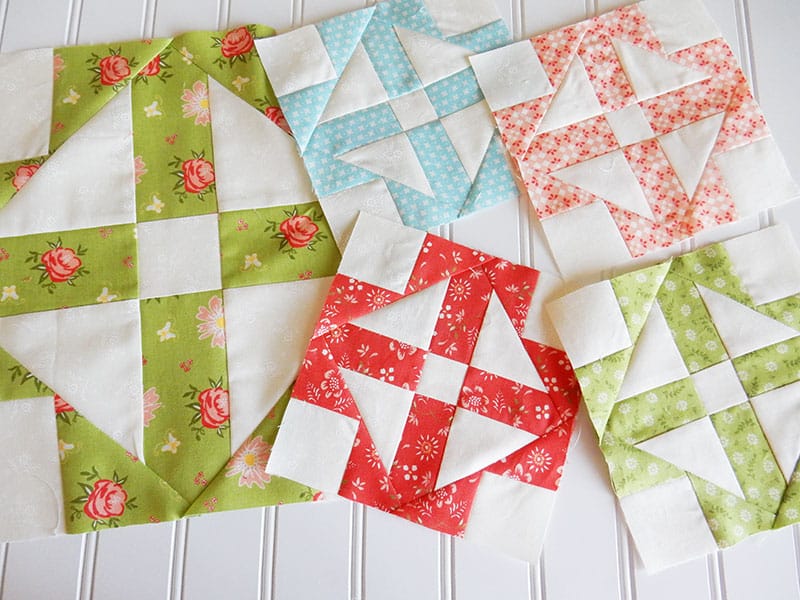 Tips for the Cross in a Cross Quilt Pattern
While this block looks difficult, it was actually very easy to put together. Cut your pieces carefully to the pattern measurements.
Be sure to trim the inner unit to size before adding the four outer sections.
Double-check to make sure you're sewing with a ¼″ seam allowance.
Press carefully so as not to distort the bias edges.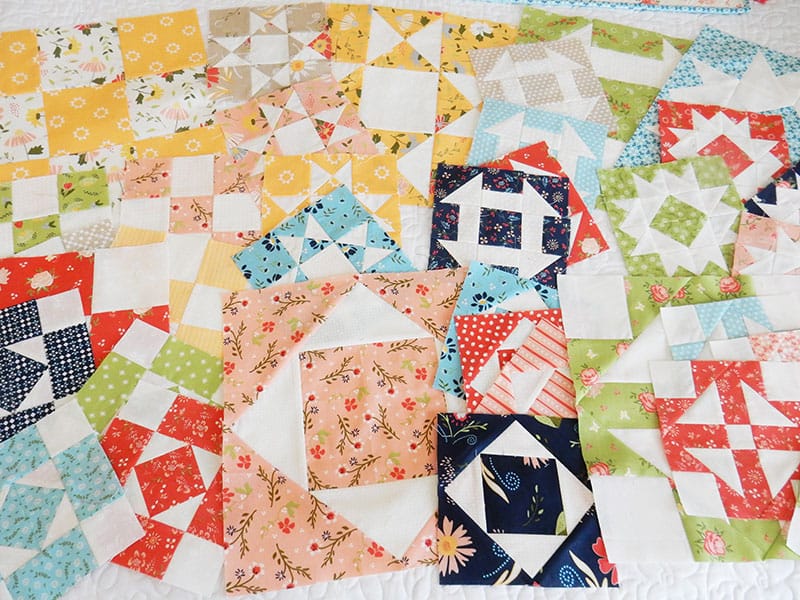 I snapped a photo of all of my completed blocks, and I'm pretty happy. Actually I still have one large and four small blocks to make, so it's good to have this photo now for color analysis. I definitely need to make the large block in navy and include one small yellow block and one small taupe block. Other than that I think the colors are pretty evenly distributed.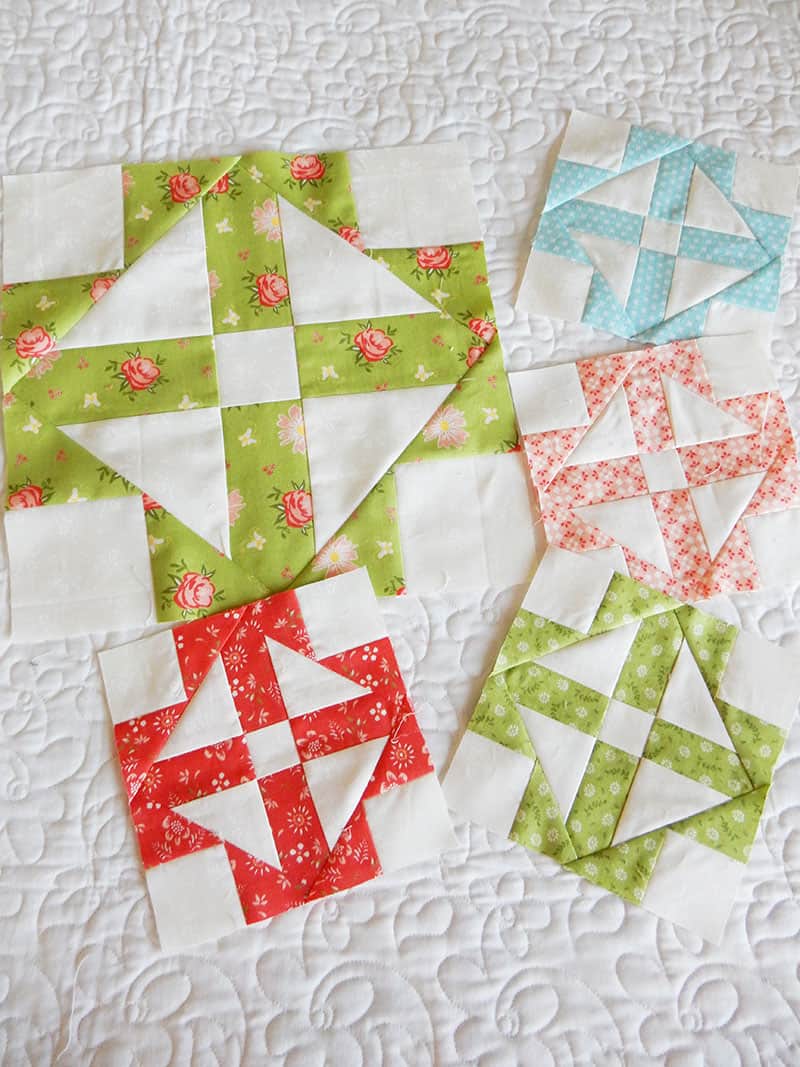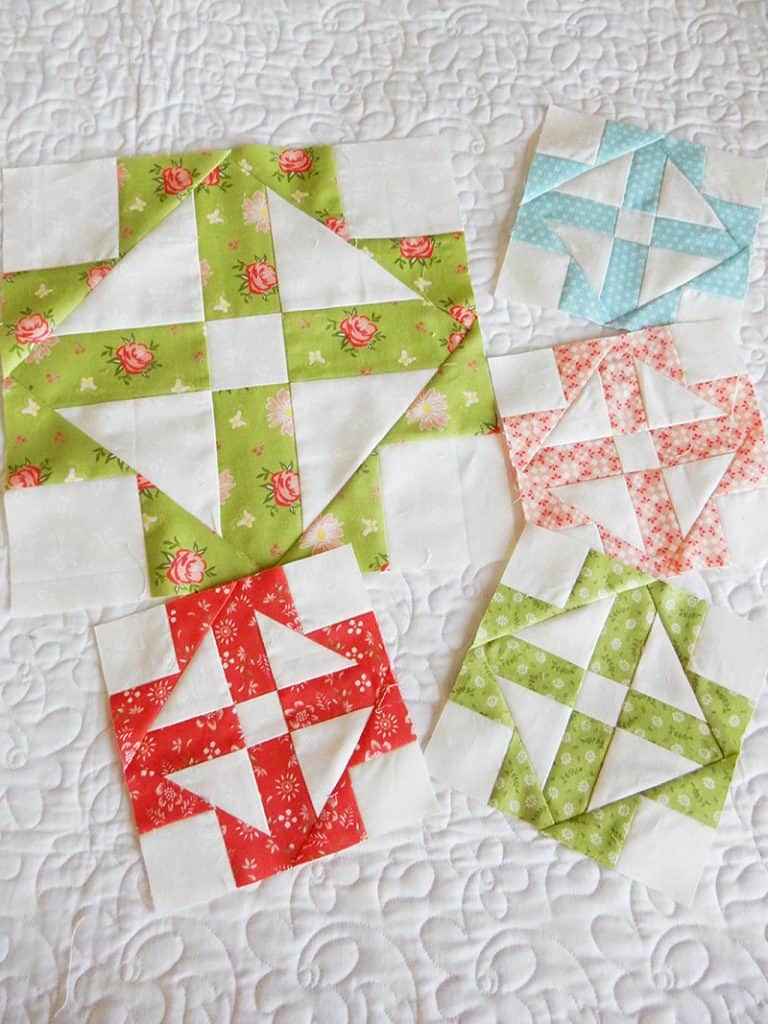 And Find Some of My Previous Posts for this Quilt Along Here: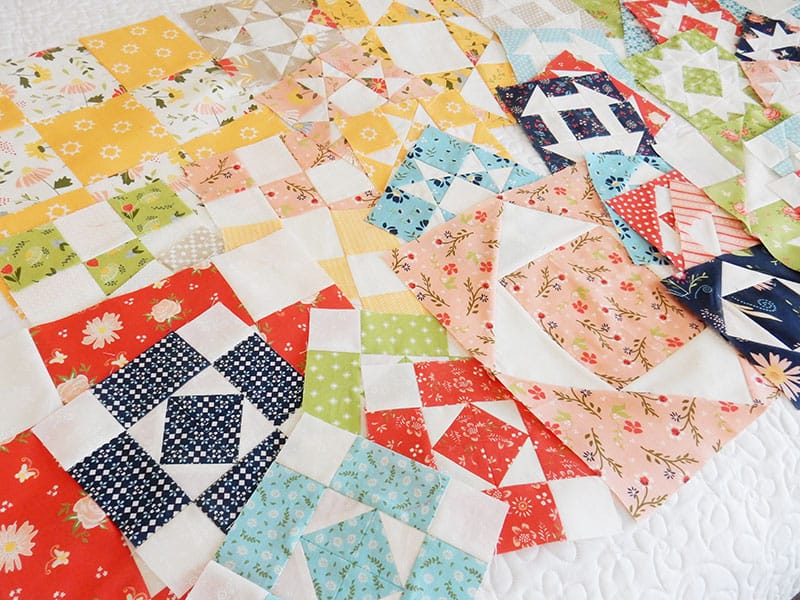 Happy quilting, and thanks so much for stopping by!