Hello and happy Wednesday! Today I'm sharing something fun that's coming soon…and it has to do with Charm Square Quilt Patterns! Last fall some Moda designers came up with the fun idea to do a charm square swap with other designers, come up with some fun designs, and then share them with everyone! Another fun aspect of this swap was that we would be sewing with fabrics quite a bit different than those we typically work with. I was happy to be invited: I love charm squares, love my fellow Moda designers, and love working on creative challenges like this one!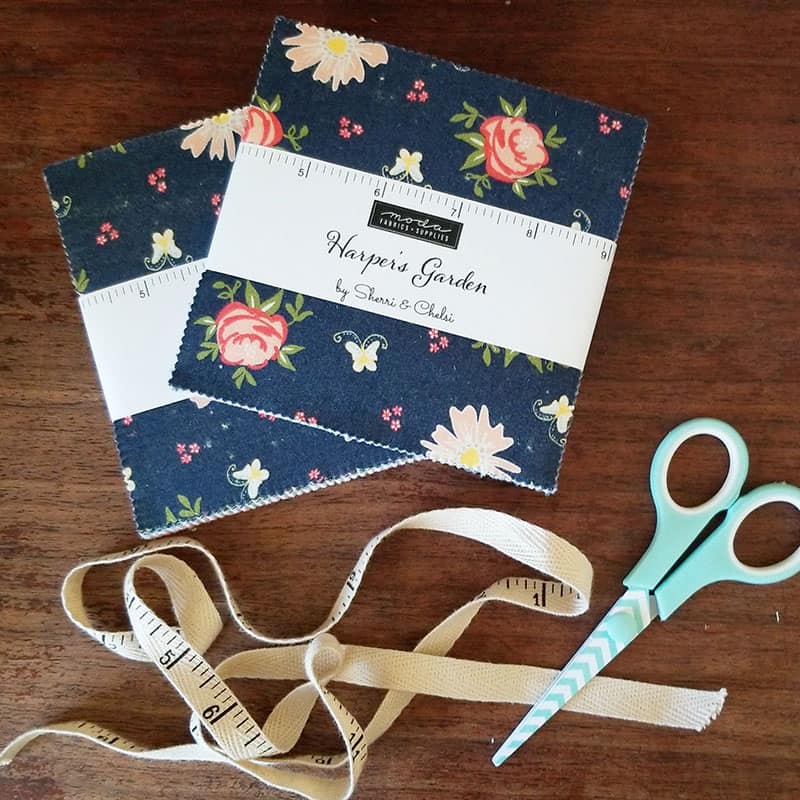 Charm Square Quilt Patterns
All About Charm Squares
Charm squares are 5″ x 5″ squares of fabric. And Moda Charm Packs are the best. They have 42 prints from a single collection of fabric (sometimes there are duplicates of certain prints, too). When I was a new quilter I sewed lots and lots of charm square quilt patterns. I loved being able to get even a small piece of each fabric in a collection. I made a lot of small projects and even some bigger ones by combining several packs. The possibilities are endless! It seems like I've made fewer charm square quilt patterns recently, and I'm not sure why. So I was super excited for this challenge!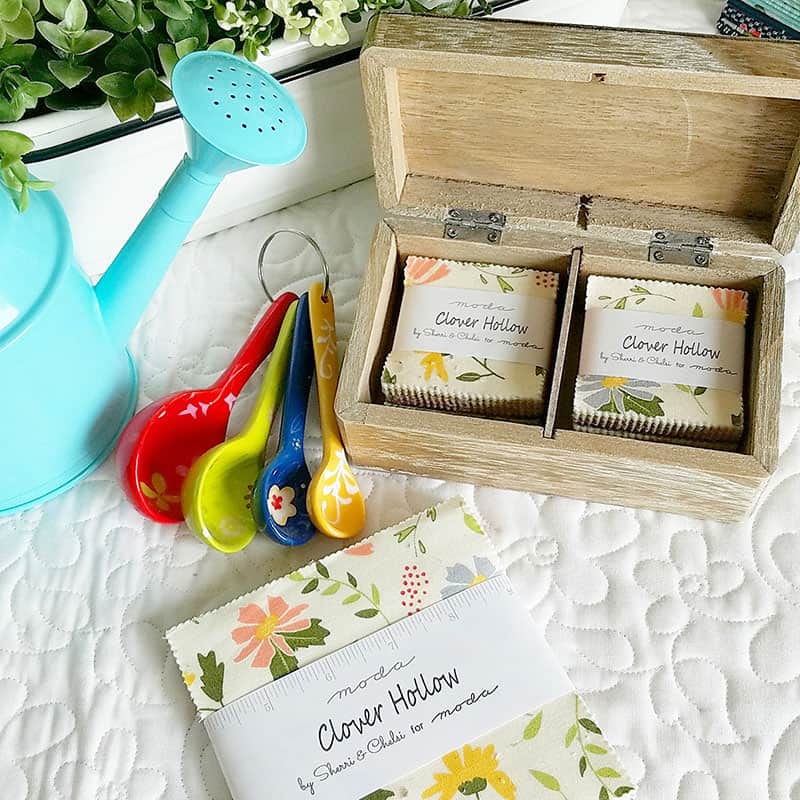 All About our Moda Summer Charm Swap
Our rules were simple…we each sent 1 charm pack and 1 ½ yards of fabric to our assigned designer. We then had to use the fabrics to make a quilt that used at least 80% of the fabrics we were given. We had a lot of fun! I made my project in my own fabrics as well, and I think some of the other designers did too. It's going to be a lot of fun to see all of the projects and patterns. And…each week you will be able to download the free pattern of the week.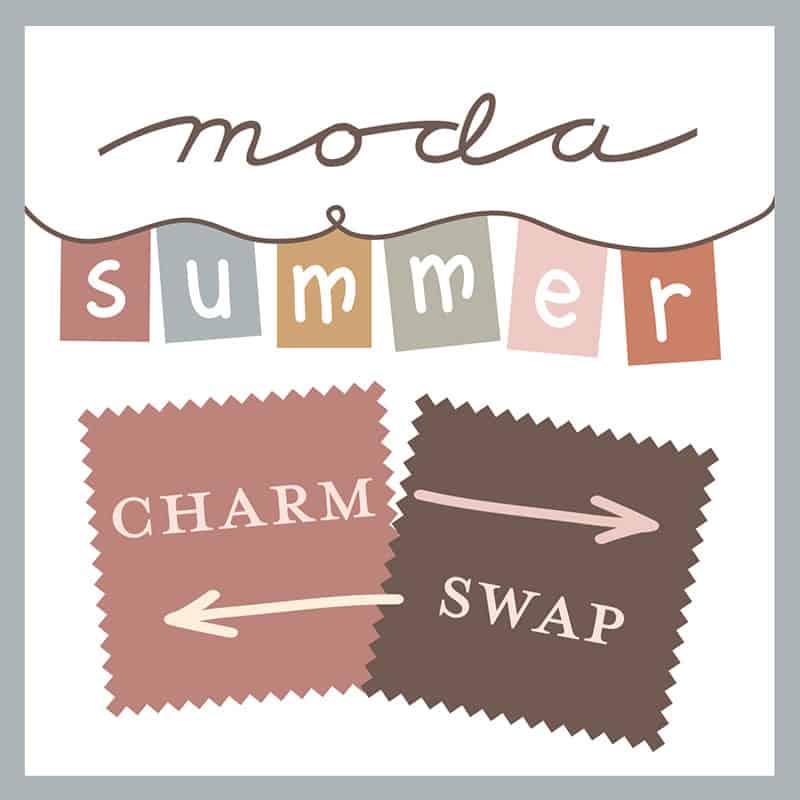 The Moda Summer Charm Swap Schedule
Each week, visit the designated designers below to see their project and download their free PDF pattern. We'll also have a fun wrap-up on August 7th. Lynne Hagmeier of Kansas Troubles will get us started! Here is our line-up: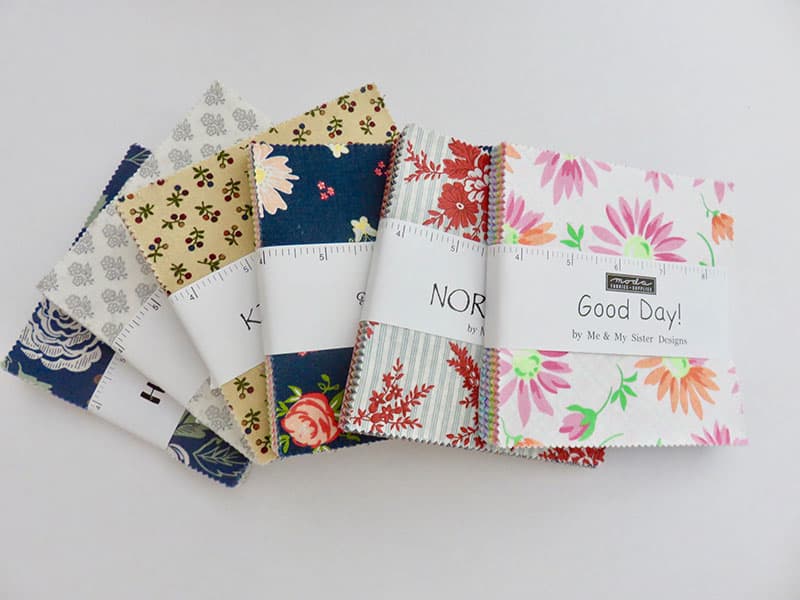 Get Started Now
Our first post will be up next week, so grab some charm packs, coordinating fabrics, and get ready to sew! If you need a charm pack or two, you can find plenty of them here! And if you have some charm packs and are looking for a fun project in the meantime, here are two of my free charm pack tutorials along with a post with tips for sewing with squares: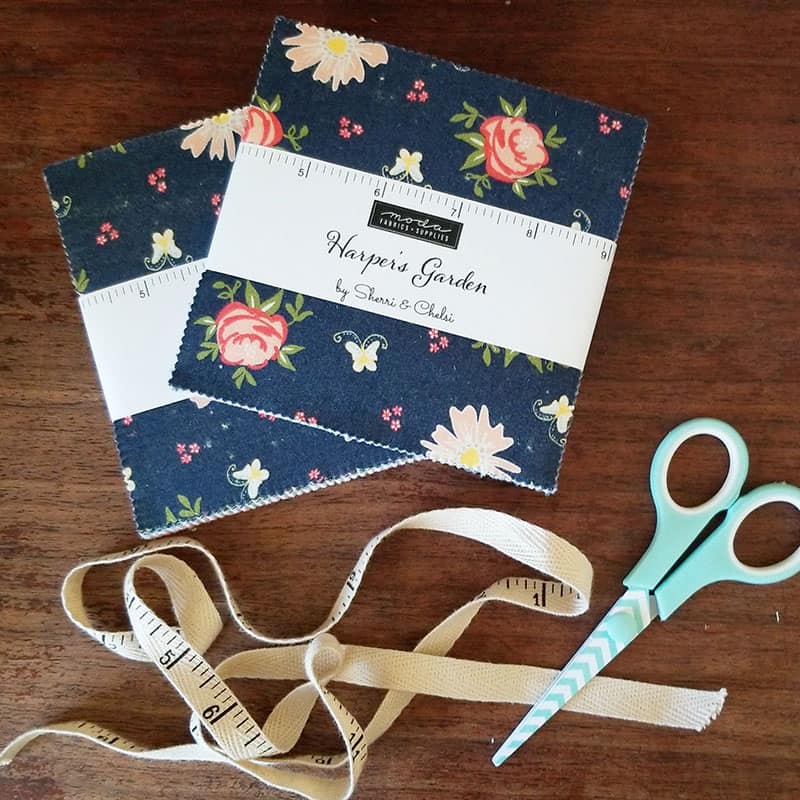 See you next Wednesday for week one of our Moda Summer Charm Swap!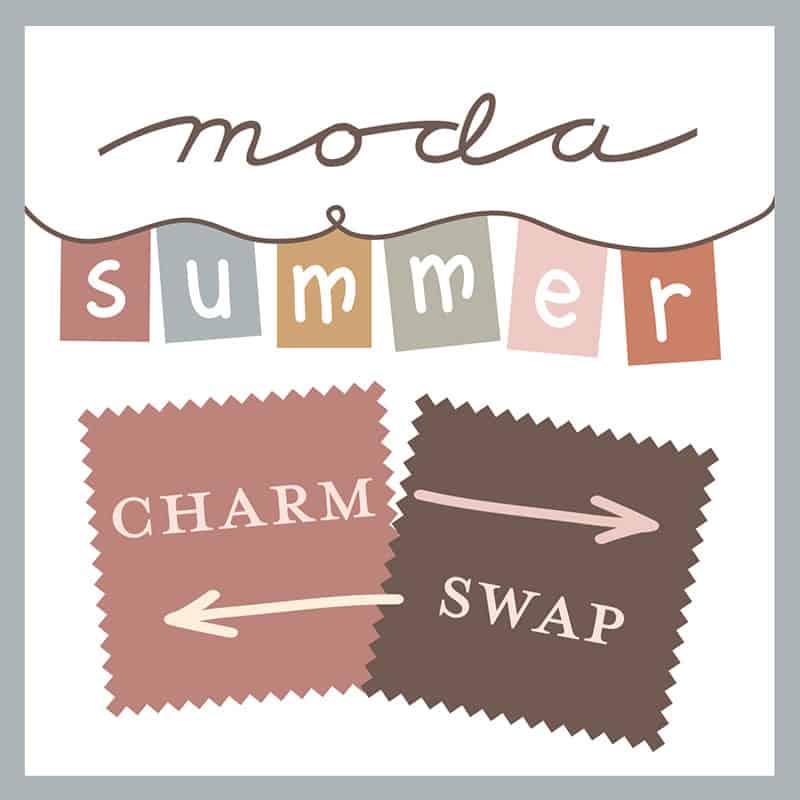 Happy quilting, and thanks so much for stopping by!