Hello and happy Thursday! Today I'm sharing a new quilting book with you by my friend Val Krueger–Fun Friends & Fat Quarters. You might recall seeing Val's name here on the blog before as she has done the majority of my custom quilting for the past several years. We met years ago in a stitchery class in our local quilt shop and then re-connected several years later at a retreat in Wisconsin–both invited to the retreat by two different people. It's such a small world in the quilting community for sure.
Fun Friends & Fat Quarters
All twelve quilts in Val's book use twelve fat quarters each. It's such a fun idea, and is such a terrific book to have on hand for using fat quarters from your favorite collections or from your scrap bin. I love, love, love this scrappy churn dash quilt!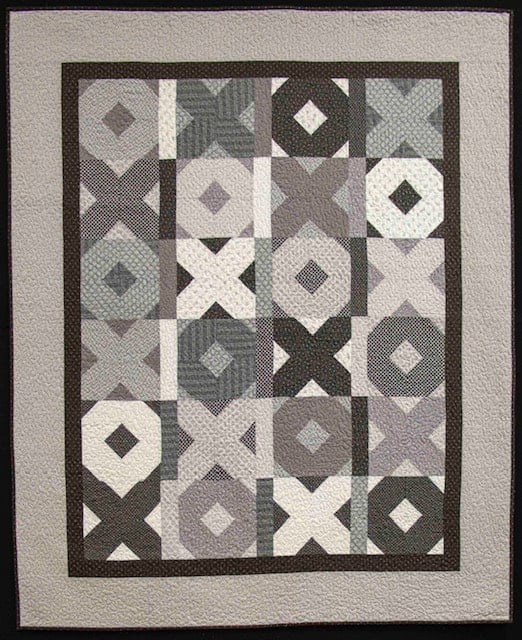 Featured Fabrics
Val used the soon to be shipping Urban Farmhouse Gatherings collection by Lisa Bongean of Primitive Gatherings. And Val made all twelve quilts in the book in record time just in time for Lisa to show them at Spring Quilt Market in Kansas City this year.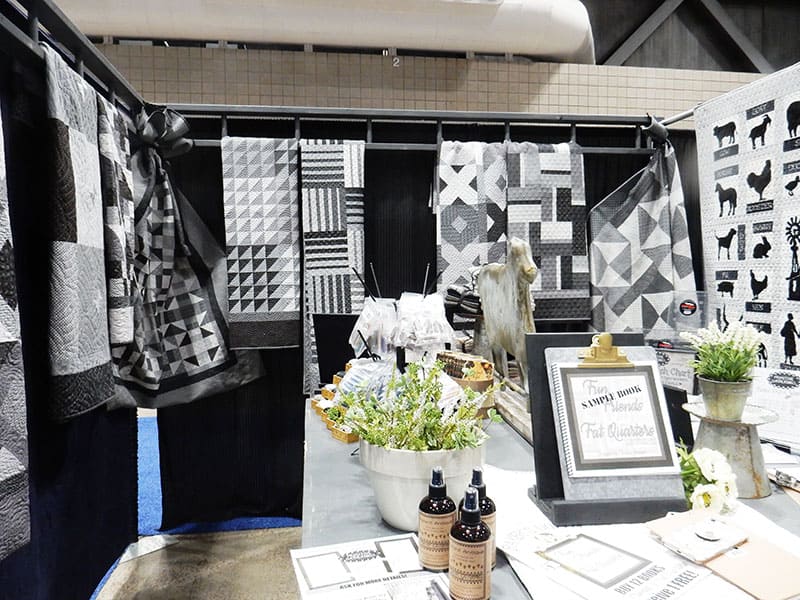 The Urban Farmhouse Gatherings Quilt Market Booth
Lisa displayed all of Val's quilts from the Fun Friends and Fat Quarters book in one of her display areas at Spring International Quilt Market. It was really fun for me to see them all together here because I'd seen several of them at Val's house while she was piecing and quilting them! While all of the quilts are absolutely stunning in the blacks, greys, and creams, they would also be fun in any fabric combinations–the designs are fun and classic.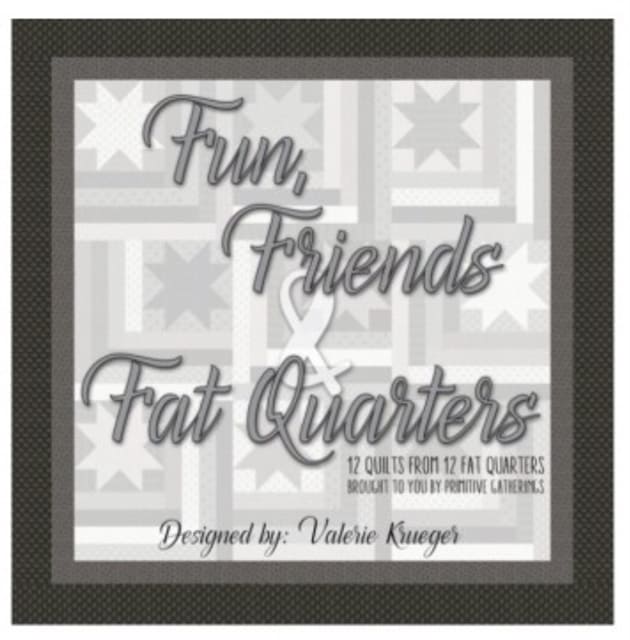 More About the Book
Val will be doing a trunk show and book signing this weekend at the Christmas Goose Quilt Shop in Las Vegas, Nevada if you are local to the area. And the books are starting to ship now. I can hardly wait to get mine next week when I pick up a quilt from Val 🙂 You can find them for purchase here.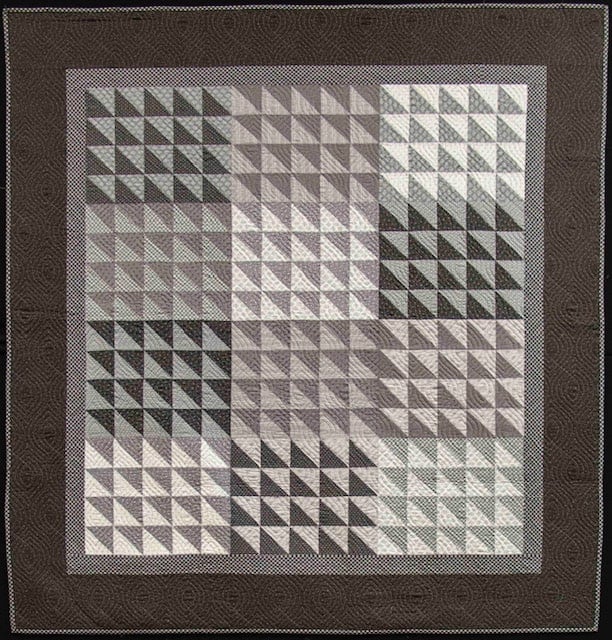 Urban Farmhouse Gatherings Fabric
The Urban Farmhouse Gatherings fabric used in the quilts will be shipping next month. You can see all of the options available in this beautiful collection here.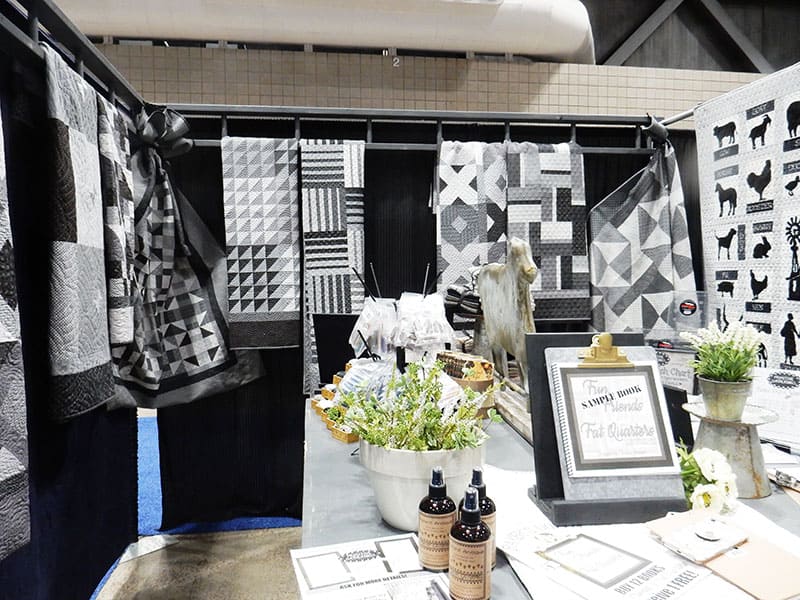 Congratulations Val on beautiful quilts and a beautiful book!
DO you have a favorite quilting book? Share in a comment below!
Happy quilting, and thanks so much for stopping by!