Hello and happy Monday! Today is the first day of the Moda Schoolhouse Blog Hop where we will be sharing a free 18″ block pattern each weekday for the next two weeks! Each of the participating Moda designers designed an 18″ block last spring to use in our Schoolhouse presentations, and now we are making the patterns available to you for your use. Use them to make a sampler quilt, pillows, table runners, or more!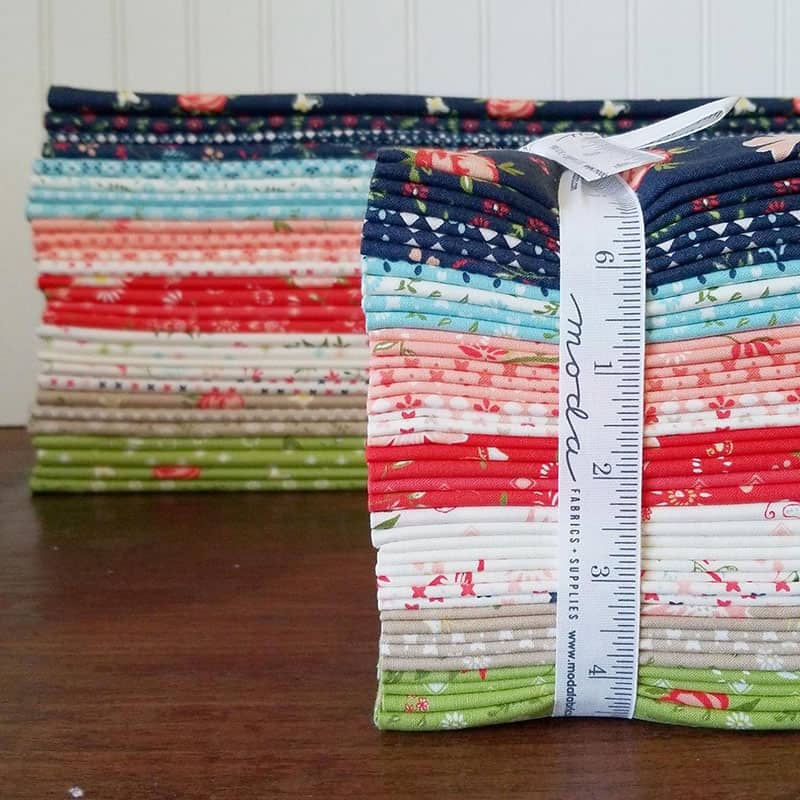 The Harper's Garden Collection by Sherri & Chelsi
At spring market, Chelsi and I debuted our Harper's Garden collection of fabrics for Moda which is headed into shops right now! Harper's Garden is a delightful collection with a palette of navy, blue, soft coral, geranium, cream, taupe, and spring green. The collection has delightful florals and geometric prints which work together beautifully for quilts and more. You can find pre-cuts and yardage of Harper's Garden fabrics here.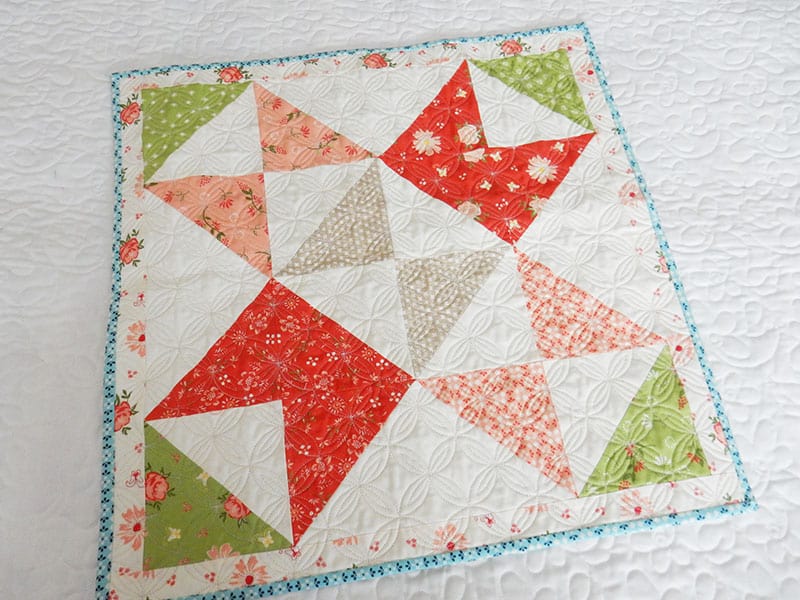 Our Harper's Garden 18″ Quilt Block
Pictured above is our 18″ Harper's Garden quilt block. I used the geranium, soft coral, taupe, and green prints for the block and then added a small floral border and blue binding to finish our block for our Schoolhouse presentation. I also think it would be super cute in an even more scrappy version that included our navy prints. You can download the free pattern for our block here or by clicking the button below.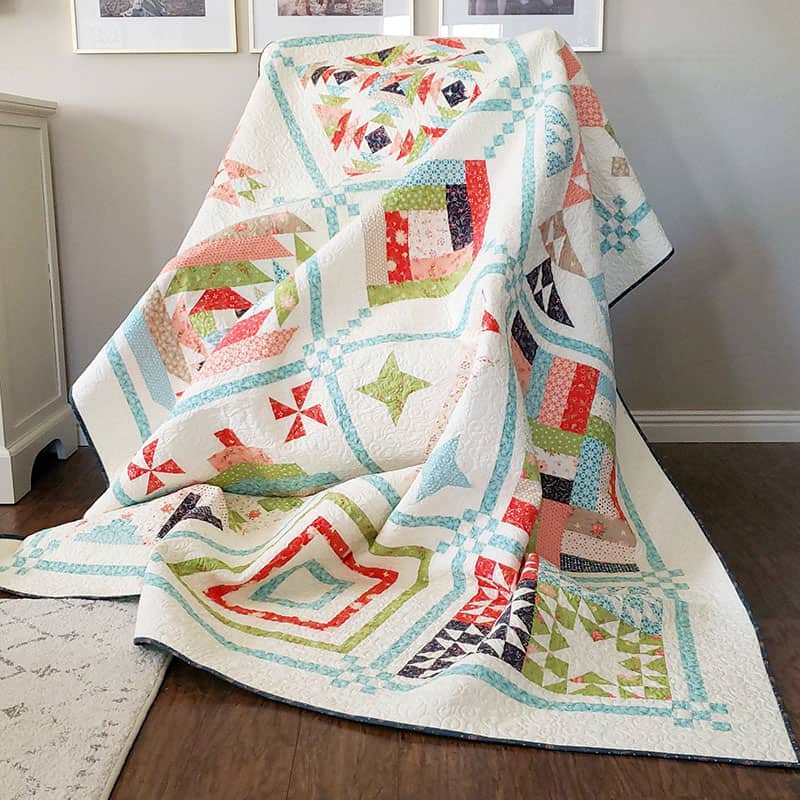 The Moda Schoolhouse Blog Hop
Along with our block, you can also download Vanessa Goertzen's block (of Lella Boutique today). And I have the rest of the schedule below so you'll be able to find all of the block downloads this week and next: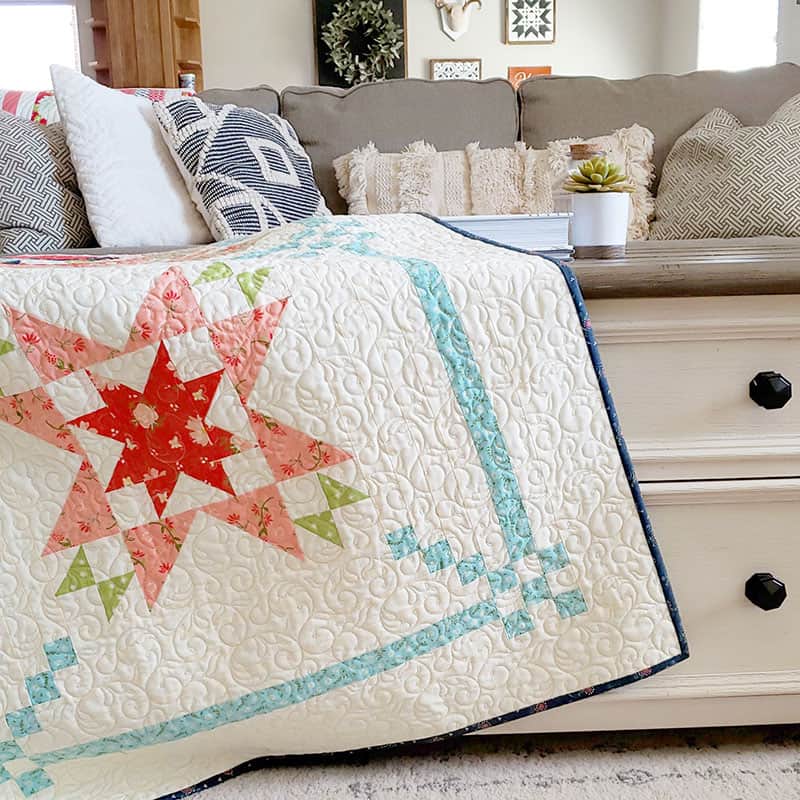 The Sunday Best Quilts Sampler
If you are new here and are wondering about the Sunday Best Quilts Sampler quilt in the photos above, here are some details:
Corey Yoder and I are starting the Sunday Best Quilts Sampler Sew along this Friday, September 27th. You'll need a copy of our Sunday Best Quilts book to participate (find it here and signed copies here).
We will be making one block each week for the Sampler quilt and will have PDF downloads with the additional instructions you'll need for each week's blocks on our websites.
We have some fun things planned along the way and hope to have you join in.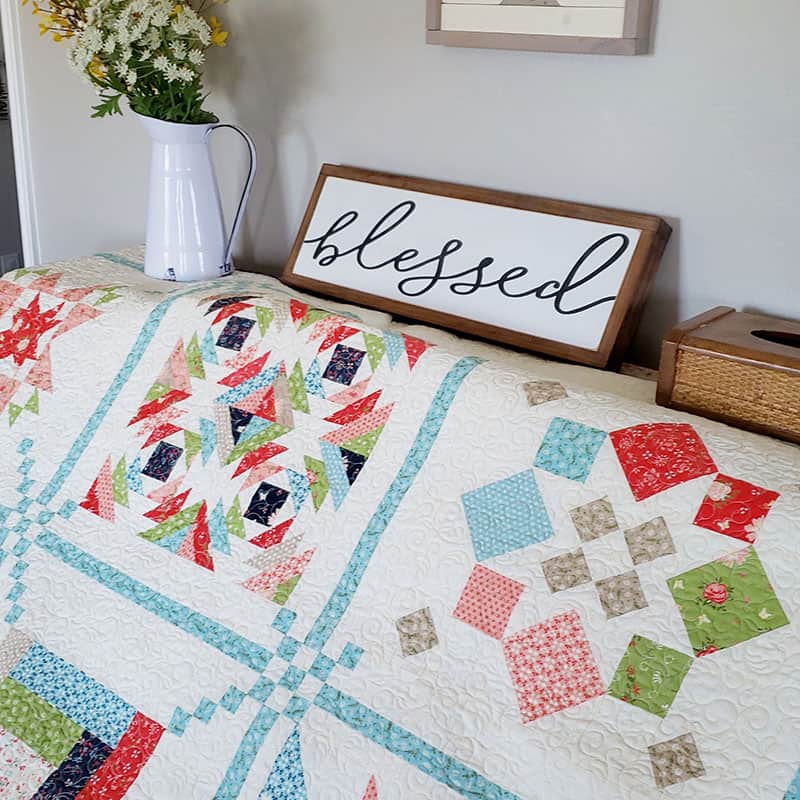 Have you made a block pattern quilt before? Share in a comment below!
Happy quilting, and thanks so much for stopping by!