Hello and happy Friday, and welcome to week one of the Sunday Best Sampler Quilt Along! I'm Sherri from A Quilting Life and want to welcome you whether this is your first time stopping by or whether you are a current reader. Corey and I are so excited to finally be able to begin our sew along for this fun sampler quilt made by using one block from each of the twelve quilts in our book.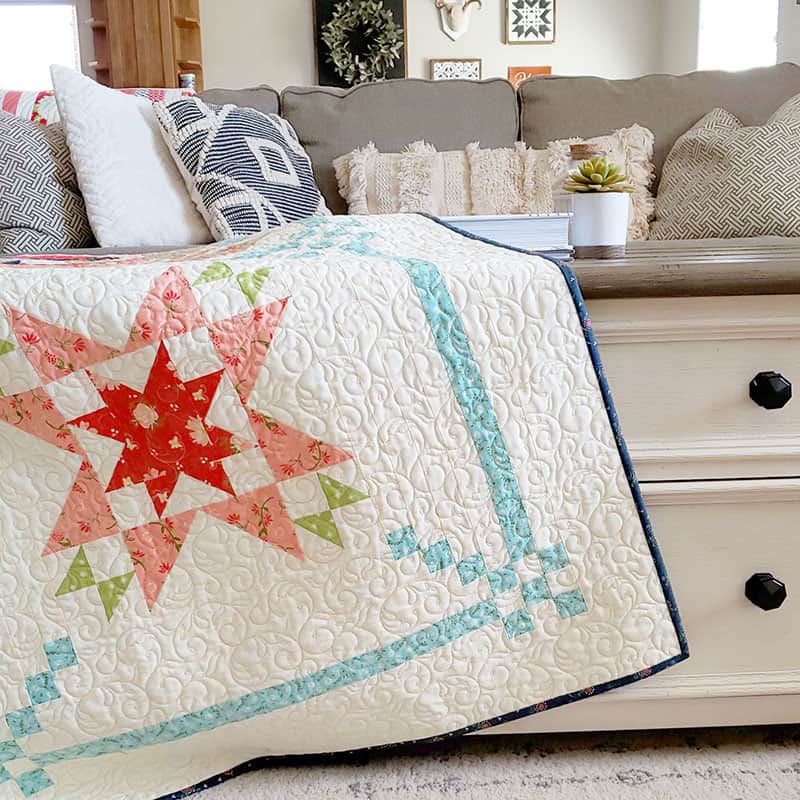 Sunday Best Sampler Quilt Along
You will need a copy of our book Sunday Best Quilts to be able to make the sampler quilt. If you still need one, you can find copies here, and signed copies in my shop here. Also, Corey and I were super excited that both of our latest fabric collections shipped just in time for the sew along to begin. If you are still looking for Harper's Garden fabric, you can find it here. And you can find Corey's latest collection, Sugarcreek, here! One of the biggest questions I've been getting recently is about the sashing/contrast fabric I used in my quilt. You can find it in my shop here, and you can also find it from Fat Quarter Shop here.
Finally, the fabric requirements and other additional information you might want to read before beginning can be found here.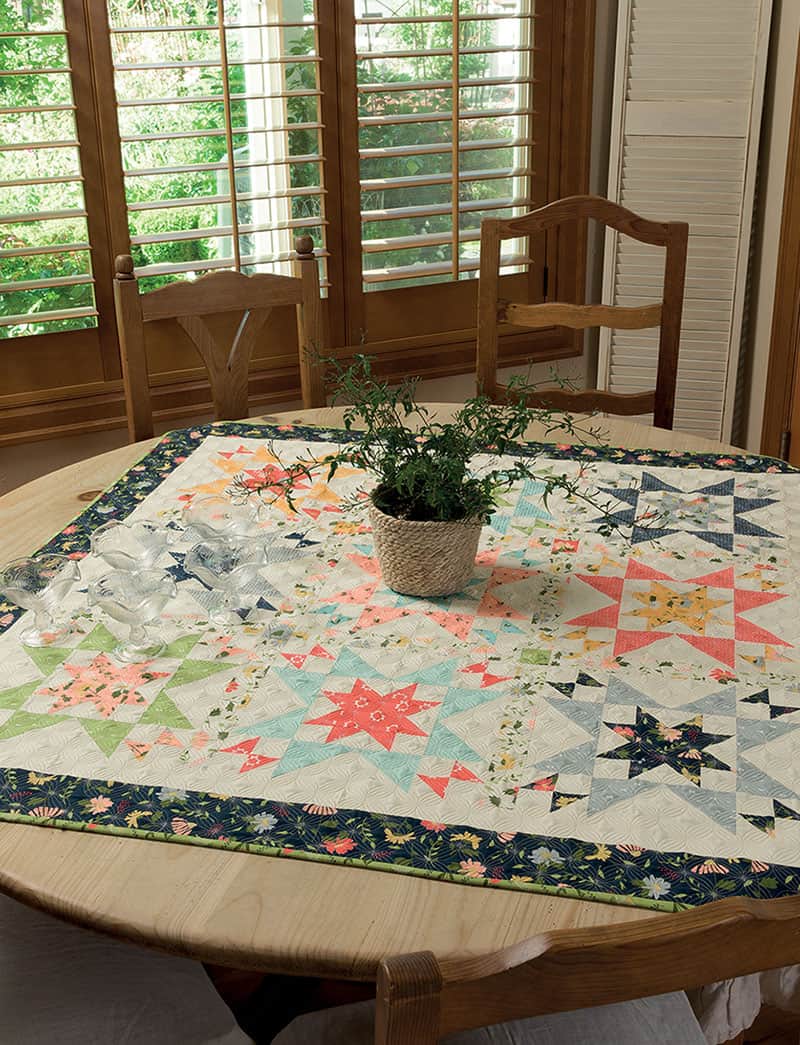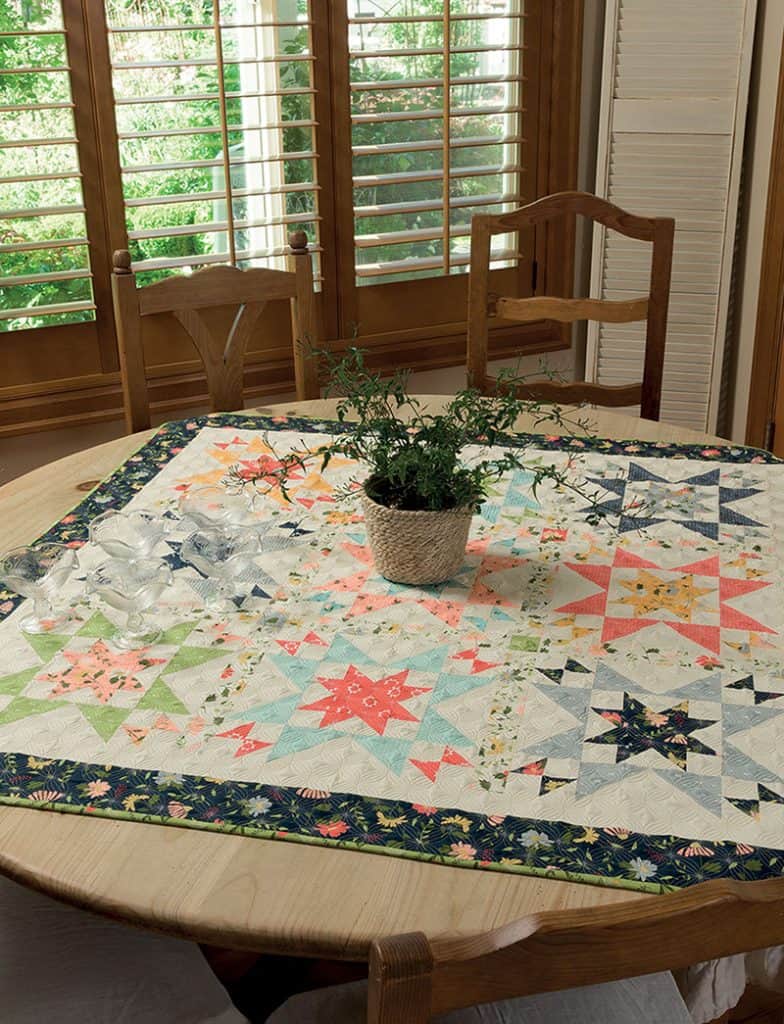 Week 1 – On a Whim Block
We are going to begin at the very beginning of the book for our quilt along, and so this week's block is On A Whim. The On a Whim quilt is my star quilt included in the book and is the last quilt I pieced of the six I made. Because I love star blocks so much I couldn't decide on which block I was going to use for my quilt. I changed my mind at the last minute and went with the design in this quilt, and thus the name, "On a Whim!"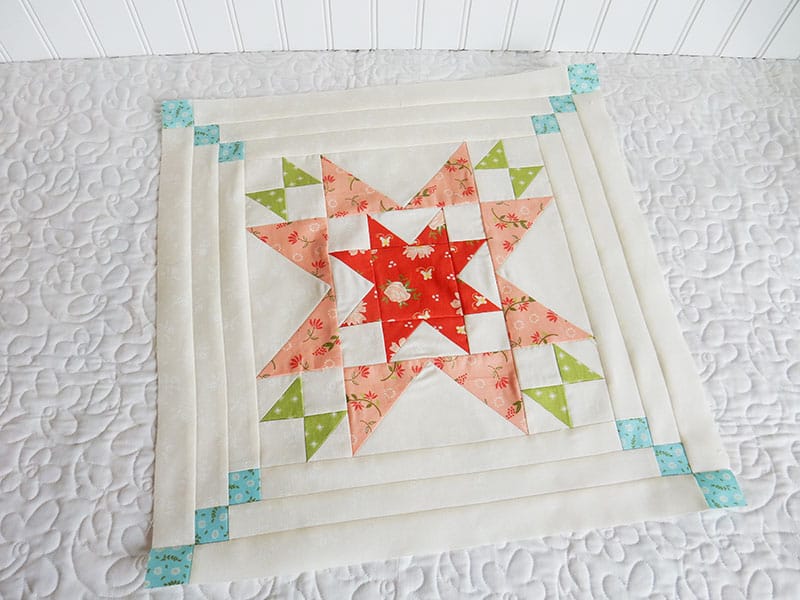 On a Whim Block PDF
The On a Whim block for our sampler quilt is pieced in the identical manner as the block in the book. But you'll need our free PDF in order to add the needed border pieces to make the block fit our sampler quilt. Click here to download this week's PDF, or click the button below.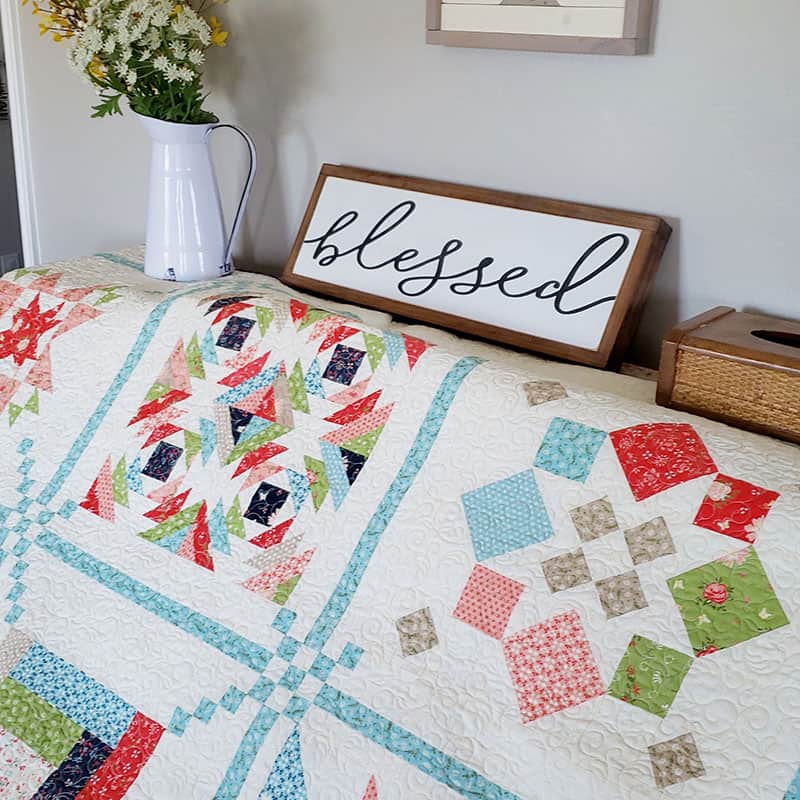 Sharing Your Sunday Best Sampler Blocks & Quilts
We are excited to see everyone's blocks and finished quilts during and at the end of our sew along. We would love it if you would hashtag photos on Instagram with our #Sundaybestquiltssampler hashtag. And, you can also tag Corey (@corianderquilts) and me (@aquiltinglife) to be sure we can see your blocks/quilts.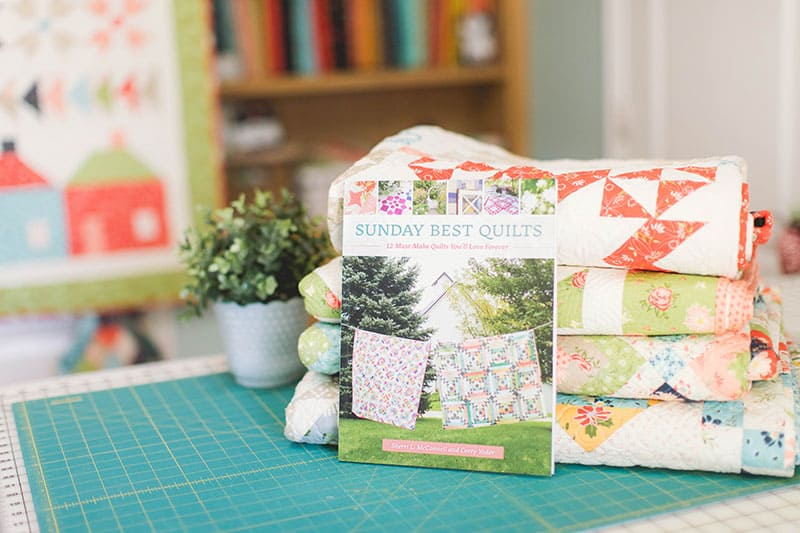 Let's Get Sewing
Thanks so much for sewing along with us! Remember to stop by next Friday for the second PDF for our Sunday Best Sampler Quilt Along!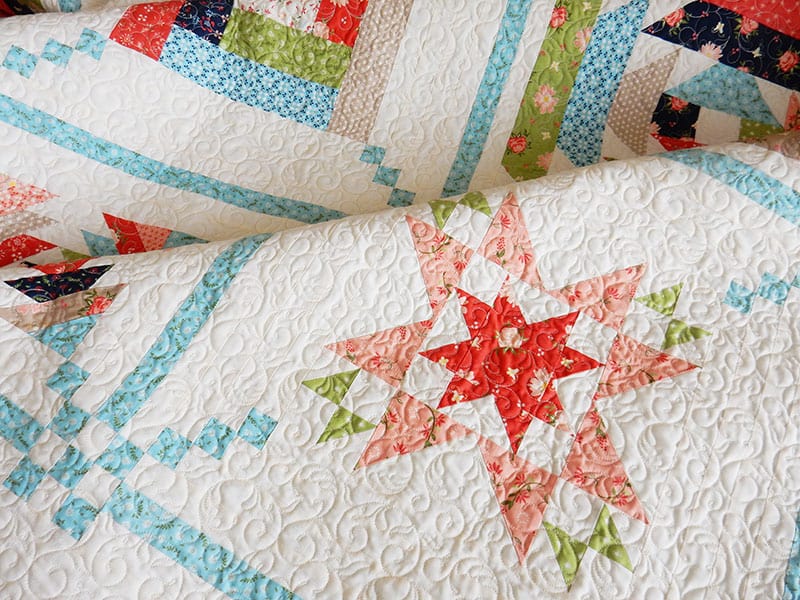 Happy quilting!
Have you participated in the Sunday Best Sampler Quilt Along before? Share in a comment below!