Hello and happy Monday! Today I'm sharing the Fair & Square Blocks from the Fat Quarter Shop Threadology Quilt Along. This week's blocks were fast and fun. And I love how they turned out in our Harper's Garden fabric collection.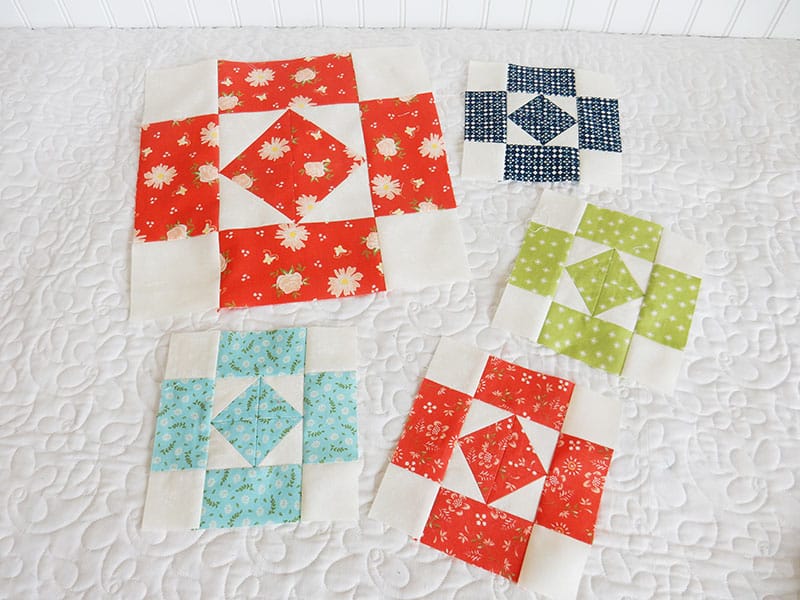 This week's blocks were fast and fun to make. The blocks are constructed of simple squares and rectangles with a center comprised of half-square triangles. I sized up my half-square triangles and then trimmed them to the required size.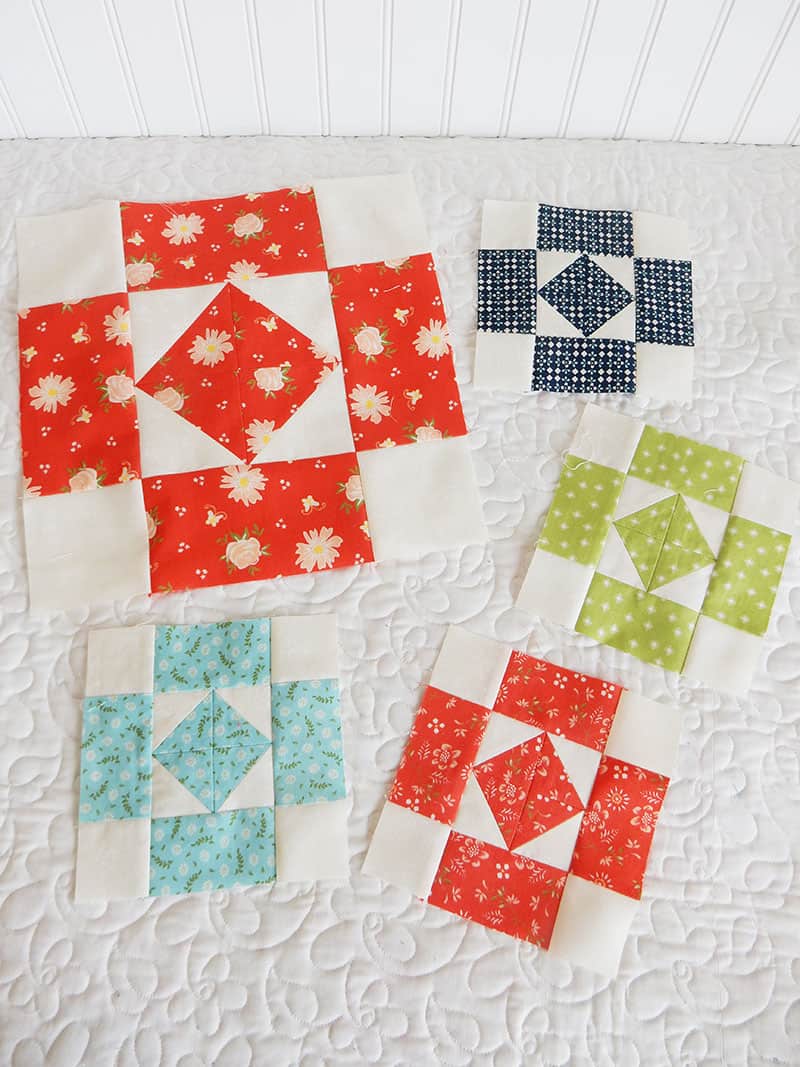 Block 6: Fair & Square Links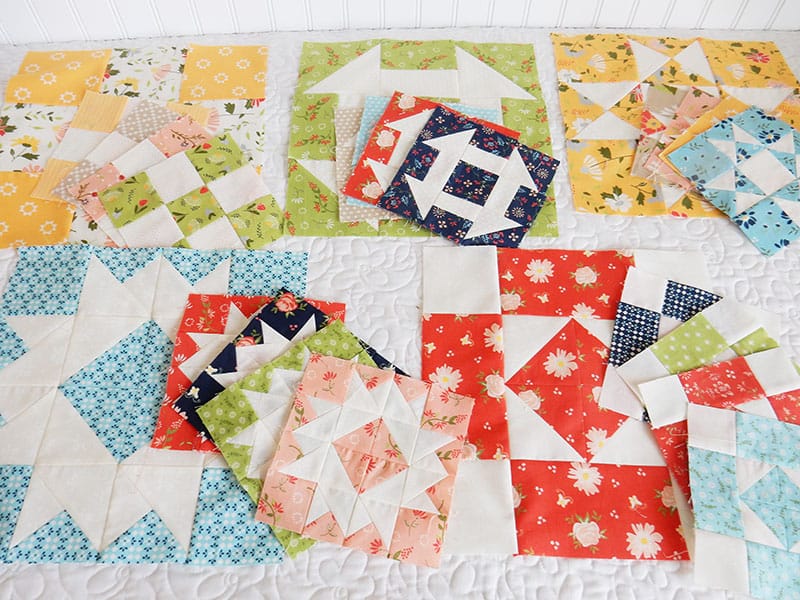 I love taking photos after finishing up each new group of blocks. Looking at my blocks in a photograph really helps me plan for the next set. I'm definitely going to need to add more coral, taupe, and navy blocks in my remaining sets. I don't yet have a navy or coral large block.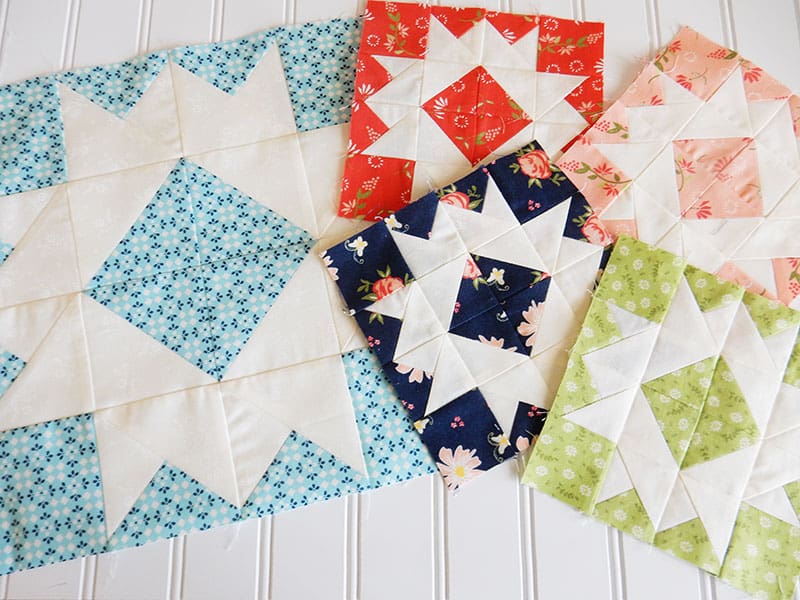 The Royal Star blocks I shared a couple of weeks ago are still my very favorites, but I can tell that this is going to be a really fun quilt with such a fun combination of designs!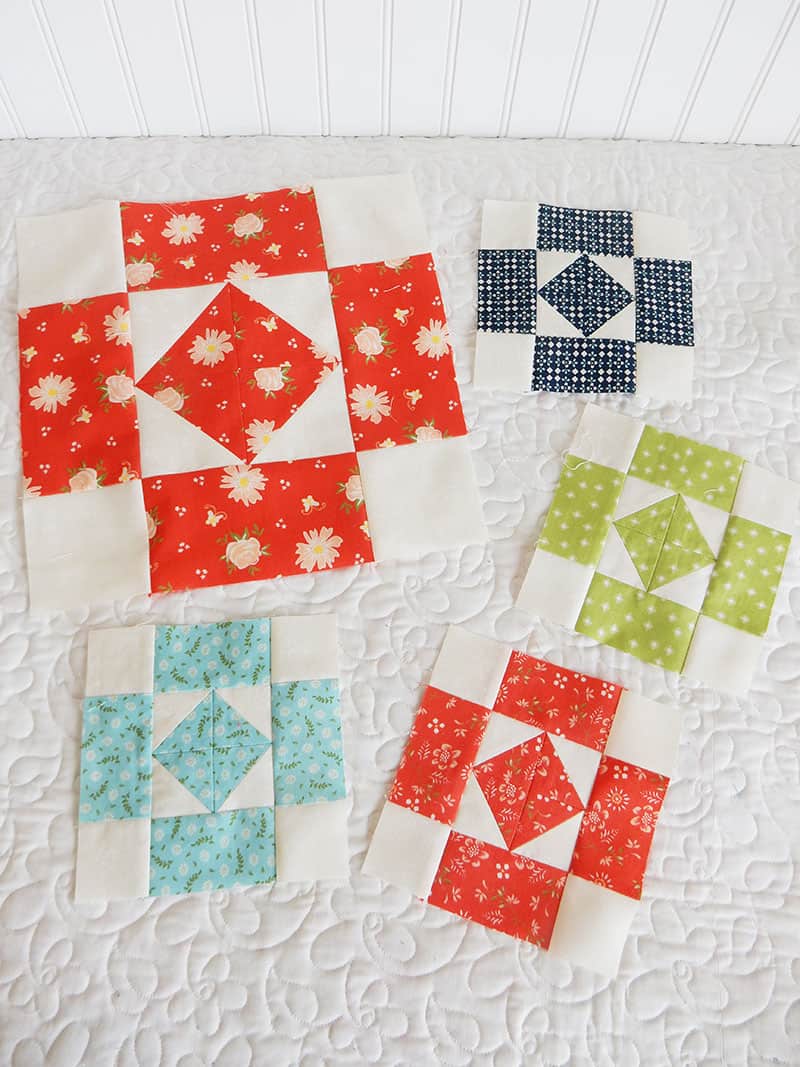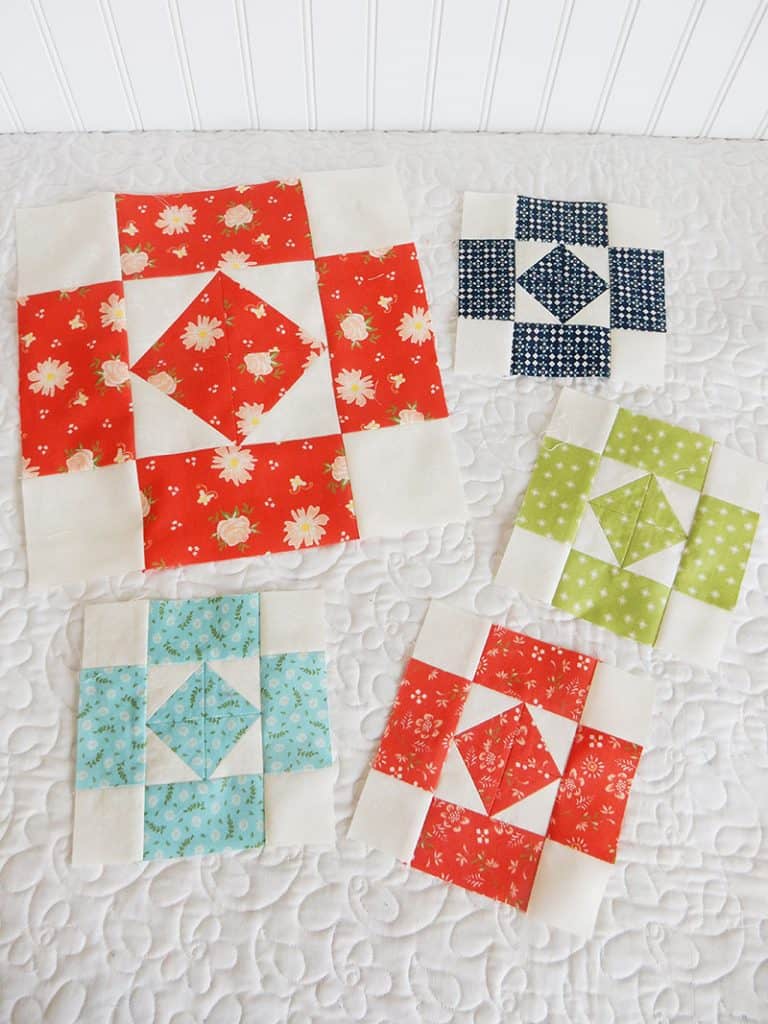 Be sure to visit the Jolly Jabber blog today to see the other versions of the Fair & Square blocks.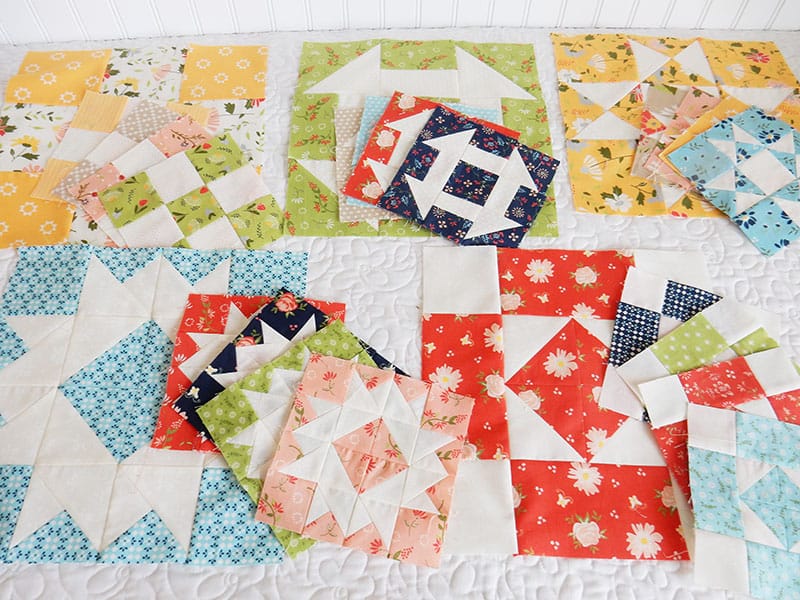 It's spring break here, and I'm staying home and sewing for the week–hoping to get lots accomplished. Hope your week is off to a great start…and thanks so much for stopping by!