Happy Monday, friends! I'm excited to finally be able to share the new quilts and projects I've been sewing with our Seashore Drive fabrics. Today I'll be sharing my Al Fresco Quilt Pattern which is actually the final quilt I pieced with these fabrics and also one of my favorites (although this time around they are all favorites, just sayin').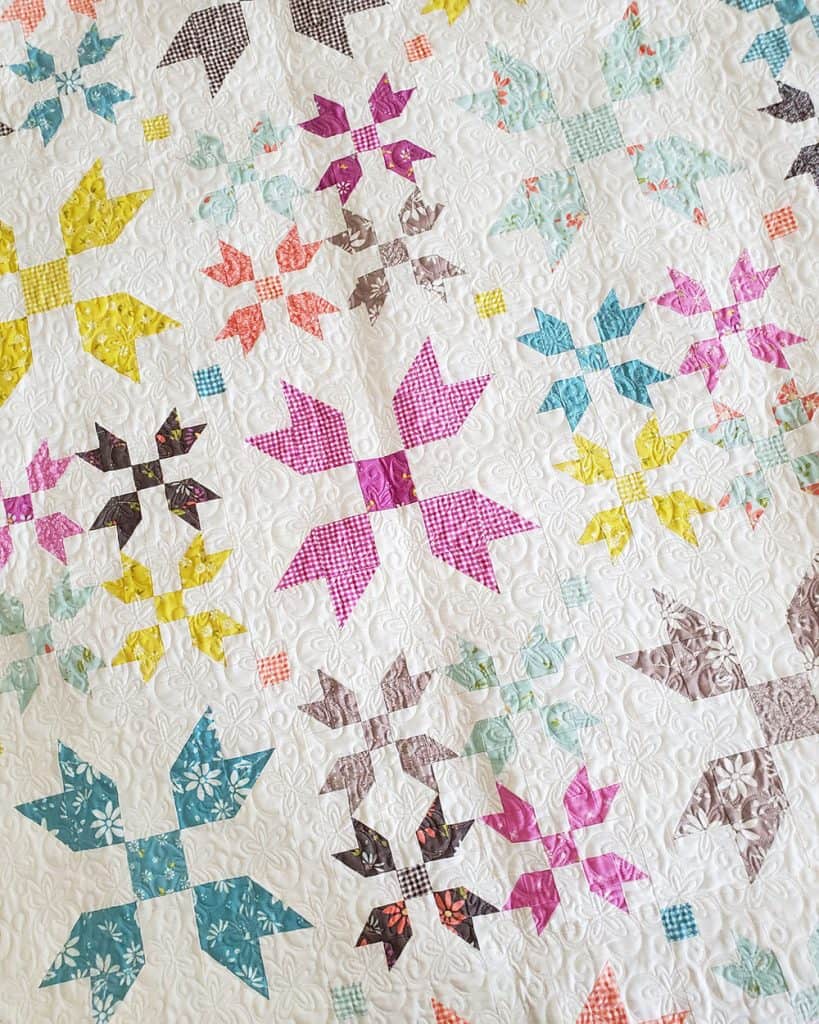 Al Fresco Quilt Pattern
While the Al Fresco Quilt Pattern was the final one I pieced, it was also the very first one I designed for this group. I really love this block and have wanted to put it together in different sizes in one quilt for a little while. So it was in my notebook just waiting for the perfect fabric collection. While I used two different fabrics for each block, you could easily use just one. Or use more fabrics and make it even scrappier! The all-over quilting was done by by friend Marion Bott with a design called "Petal Pushers." I love that the quilting pattern is whimsical and happy like our fabrics.
Al Fresco Quilt Details
The Al Fresco Quilt finishes at 65 ½″ x 65 ½″.
Use Fat Eighths or Fat Quarters for the Blocks. I used the 34 Fat Eighths in the Seashore Drive collection. You could easily use 17 Fat Quarters and still have a really scrappy quilt.
I wanted to use the light grey floral for one of my borders and then decided a fun scrappy binding was the perfect binding. You'll see soon that I used our gingham print for binding on most of the other quilts and projects.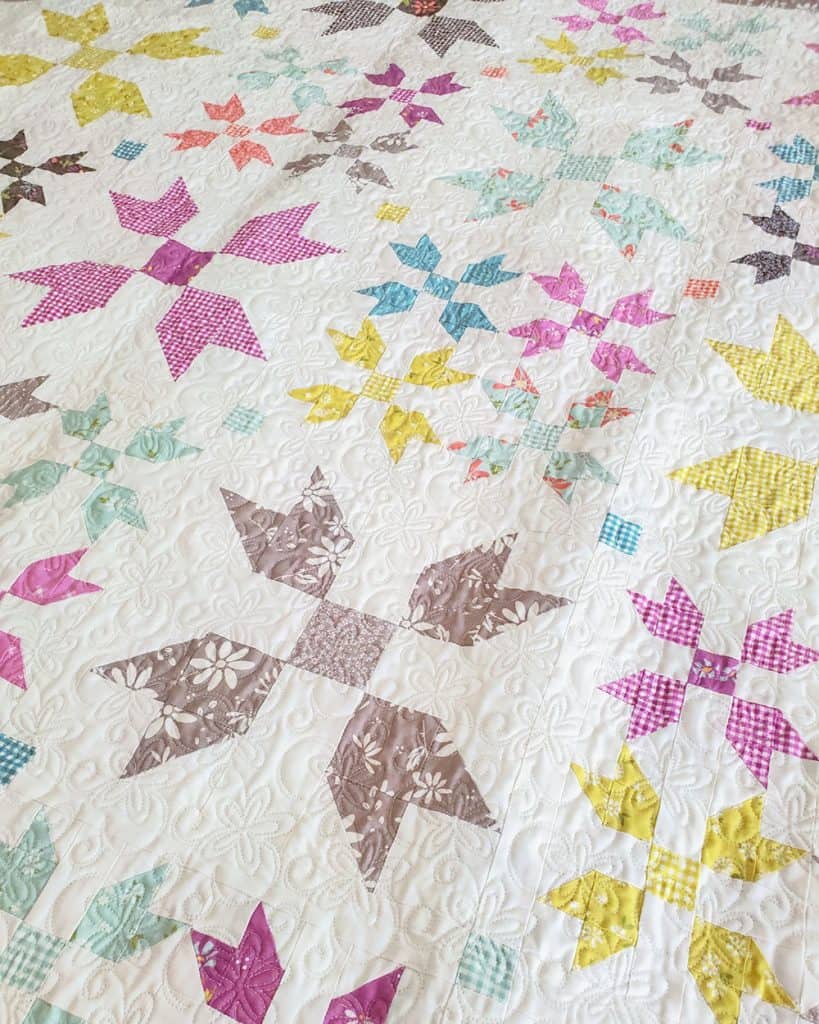 Al Fresco Pattern Links
Al Fresco Quilt Video
Watch the Al Fresco Quilt Video above, or go here to watch it on YouTube to see this quilt up close and in person.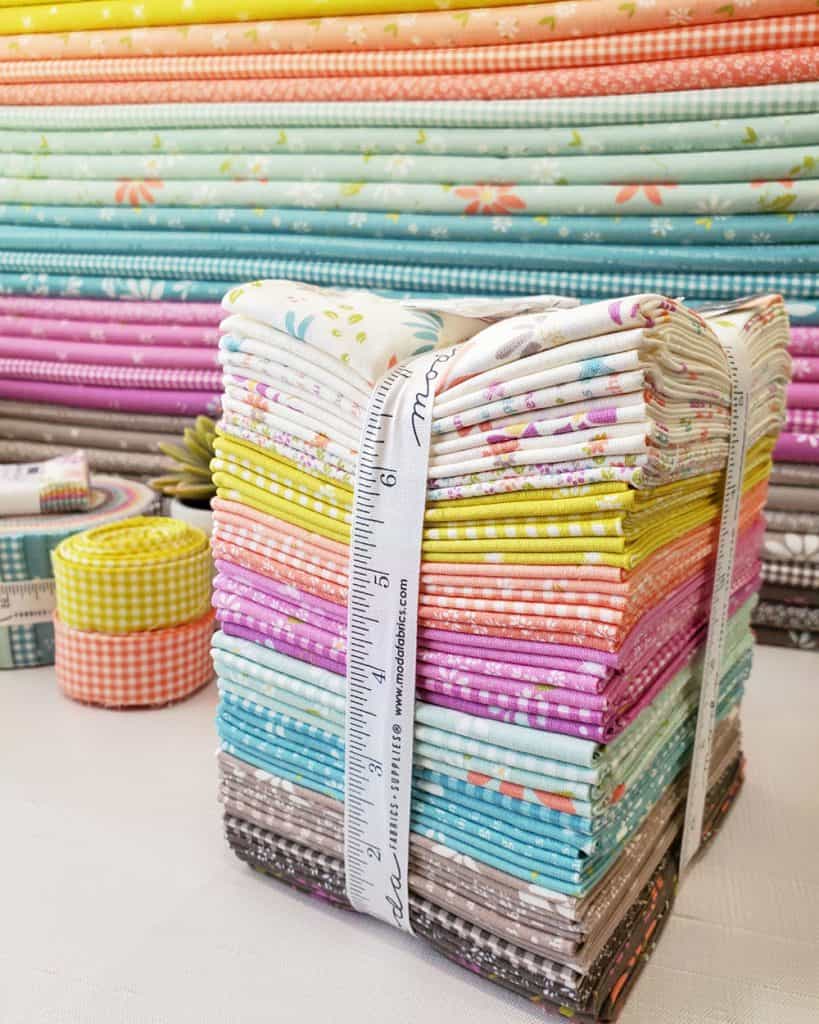 I hope you enjoy seeing the other new Seashore Drive quilts throughout this week. Happy quilting, and thanks so much for stopping by!