Hello, friends, and happy Friday! I'm excited today to share all of the details about my new Bucket List Lap Quilt along with a Blockheads 4 Bonus Block. I'm super excited about the new Bucket List pattern because it features a fun lap-size quilt along with a mini quilt version that is super versatile. The larger quilt is fat eighth or scrap friendly, and the mini quilt works with a charm pack or scraps!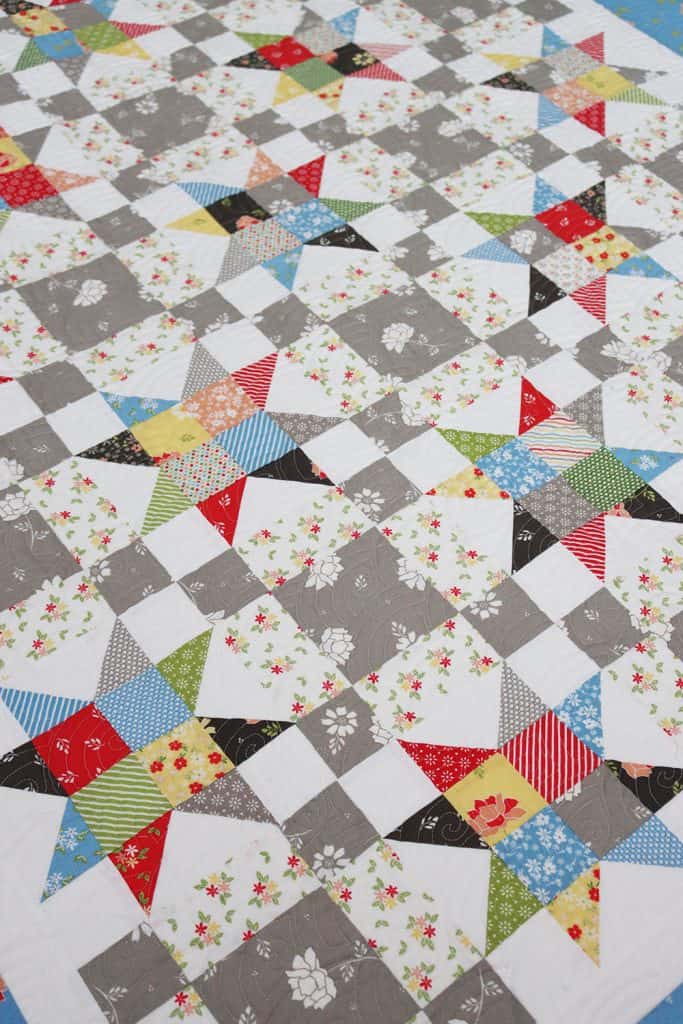 Bucket List Lap Quilt
When I decided to revise and update my Bucket List quilt pattern from several years ago, I thought it would be fun to include two versions–a lap quilt that is just a bit bigger than the original quilt, and a mini quilt. (I shared the mini quilt version last summer in our Seashore Drive fabrics but never got around to finishing up the pattern. Recently I decided to make the lap-sized quilt in our Emma collection, so I'd have a couple of different colorways to share. This pattern was included in my Seashore Drive Project Package, so if your package is on the way, you'll be receiving this pattern soon 🙂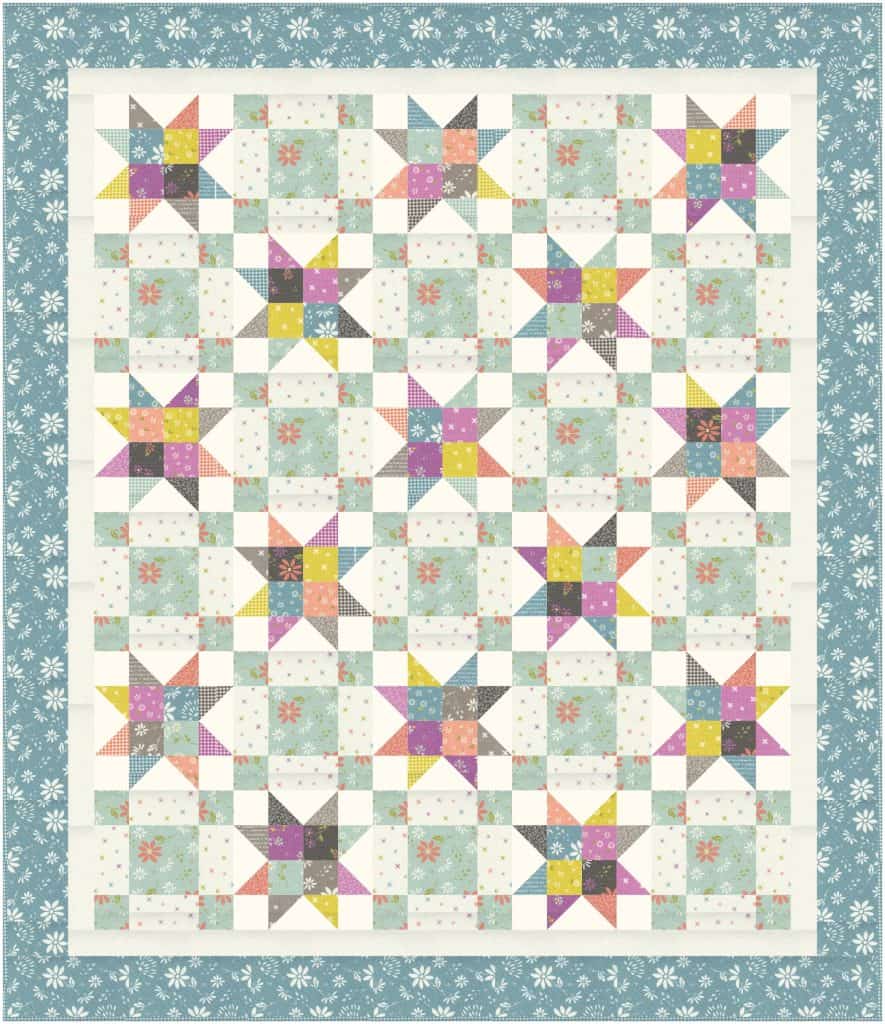 Bucket List Pattern Details
Here are the Bucket List pattern details for both sizes:
The lap quilt finishes at 50″ x 58″ and is fat eighth or scrap fabric friendly.
The mini quilt finishes at 25″ x 25″ and is charm pack or scrap fabric friendly. The mini quilt is perfect for your wall or as a table topper. You could also leave the outer border off and use it as a pillow front.
Get the new Bucket List Quilt Pattern in two sizes here or click the button below.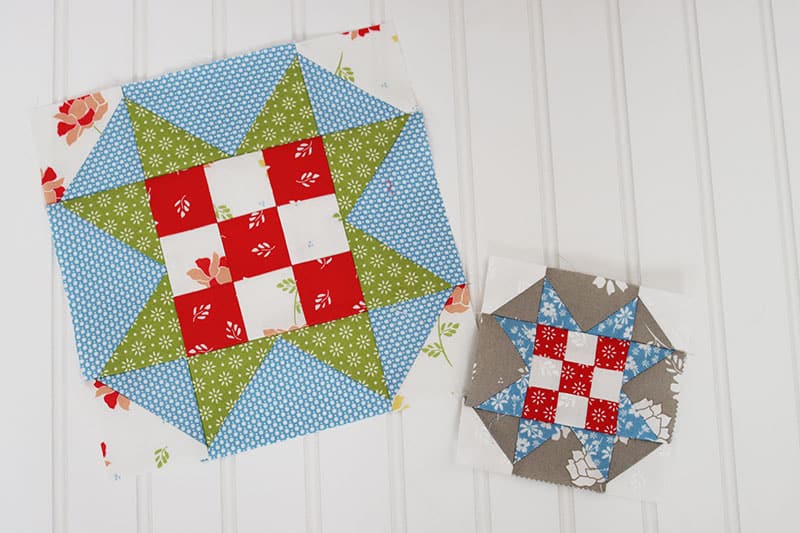 Moda Blockheads 4 Bonus Block 3
A brand-new Moda Blockheads 4 Bonus block is also available today. It's another adorable block from Lisa Bongean of Primitive Gatherings and is a super cute patchwork star. You can get the pattern for the bonus block here. And you can find all of my previous Moda Blockheads 4 posts here.
Thanks so much for stopping by for today's new Bucket List Quilt and Moda Blockheads 4 Bonus Block 3 post. Happy quilting!