Hello and happy Monday! I'm a little late in posting today…but sometimes Mondays are very Monday-ish (as was the case today!). I'm sharing my barn quilt blocks finishes since over the weekend I was able to finally catch up on these blocks that I've been working on for about a year. It's always such a good feeling to finish up a series of blocks. There are twelve blocks in the series, and I fell behind while sewing my Harper's Garden quilts. The final pattern arrived on Friday, and so I decided to sew blocks 10, 11, and 12 all at the same time.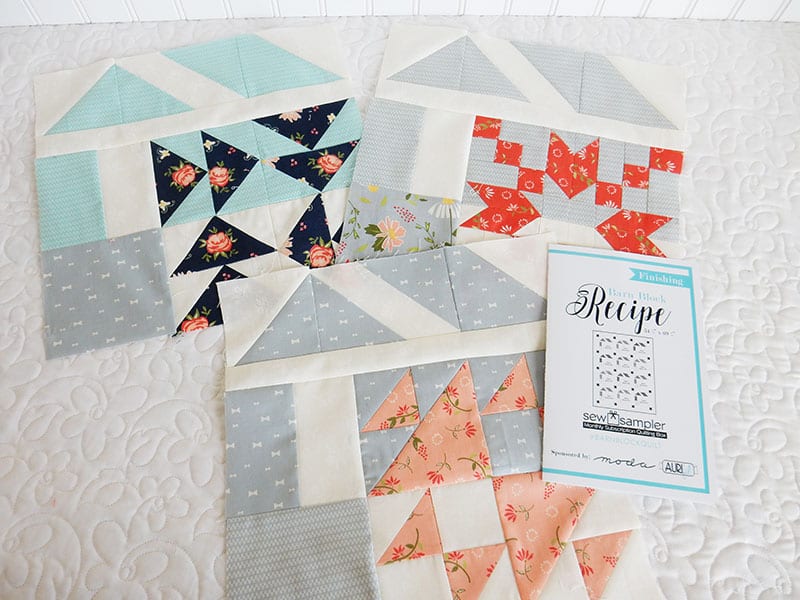 Sew Sampler Barn Quilt Blocks 10, 11, & 12
I had previously sewn the roof sections for these three blocks (since the roof section of each of the twelve blocks is identical). That really helped. I also had decided to use three specific Harper's Garden prints for the blocks, so the decision making was finished up, too!
Block 10 is definitely a favorite. The design is classic and simple, and I love this combination of fabrics from Clover Hollow and Harper's Garden. I used this Bloc Loc flying geese ruler to make sure my flying geese turned out just right.
I'm happy with Block 11 as well. The gray floral as an accent in this block was a last-minute change…and I really love the effect of it here. This was a really fun block to piece. I didn't use any special rulers, although I could have used the Simple Folded Corners Mini ruler for several of the units.
Block 12 was refreshingly simple…I was glad there weren't a lot of pieces to cut and sew for this one because I was ready to finish my blocks. I did use my half-square triangle method for the half-square triangles. But I cut all of the other pieces to the size in the pattern and sewed according to the pattern directions.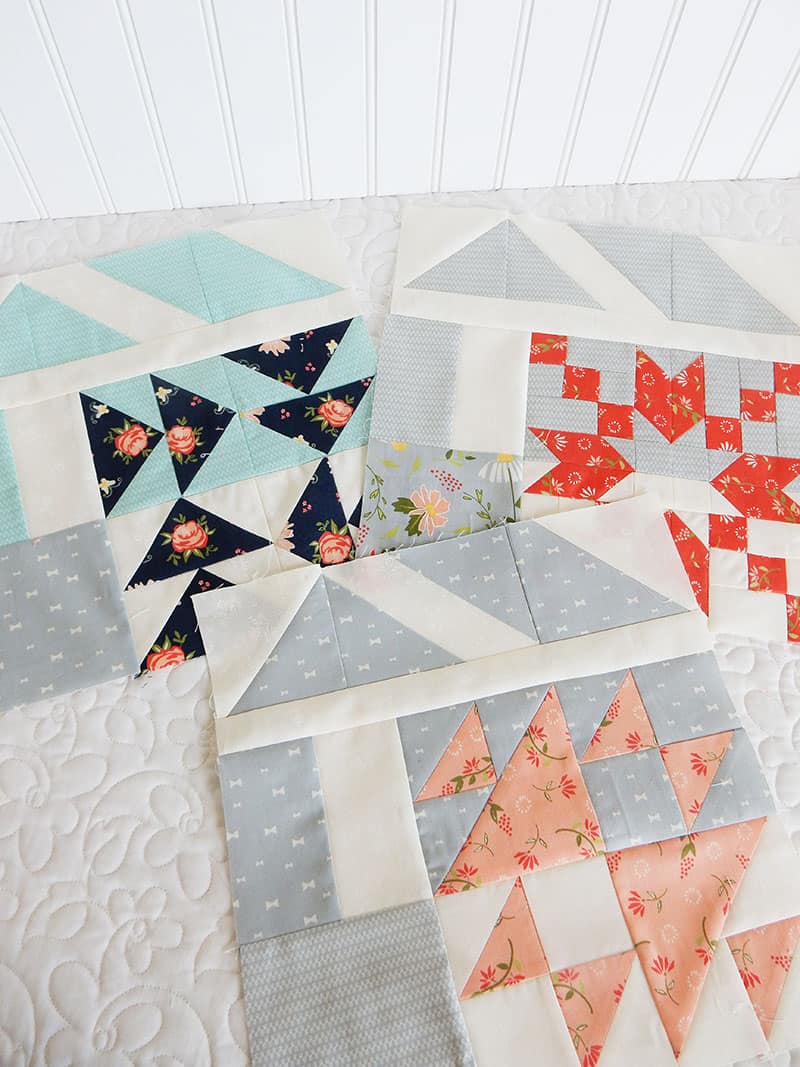 Of course after finishing up the blocks I could hardly wait to get them all out and look at them together.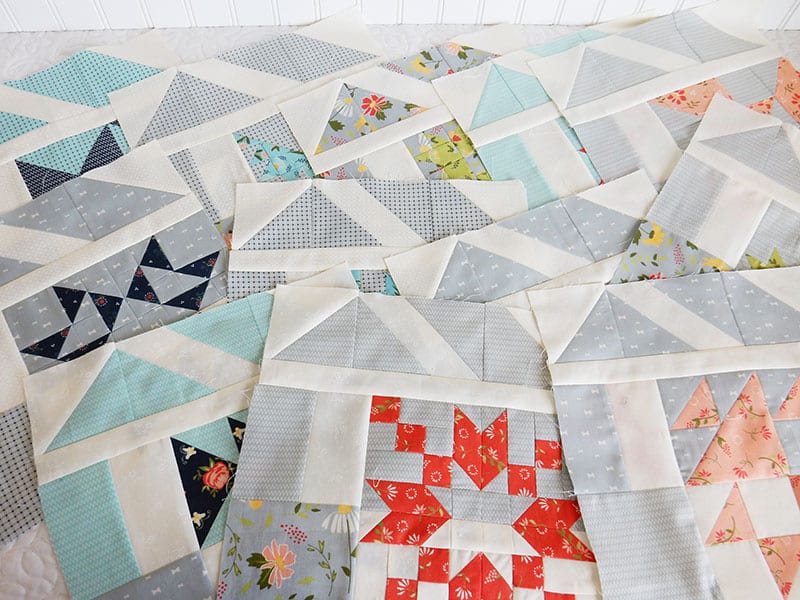 And then I had to take a photo of them all. Hopefully, I can get them set together soon and get this one off to the quilter!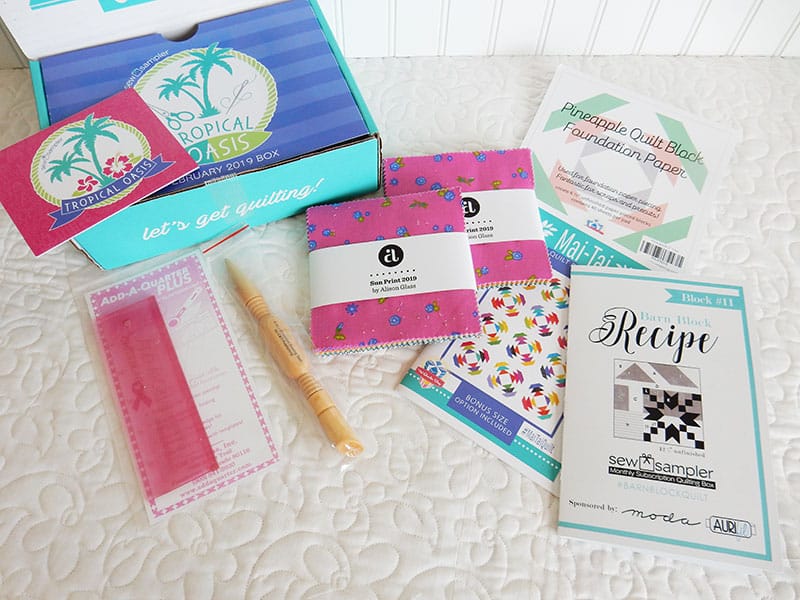 Along with neglecting to make my blocks, I also didn't share the February or March Sew Sampler Boxes…and there are some fun things included to share. I love the bright colors in the Sun Print charm packs and am looking forward to trying the pineapple block foundation paper with scraps.
February Sew Sampler Box Contents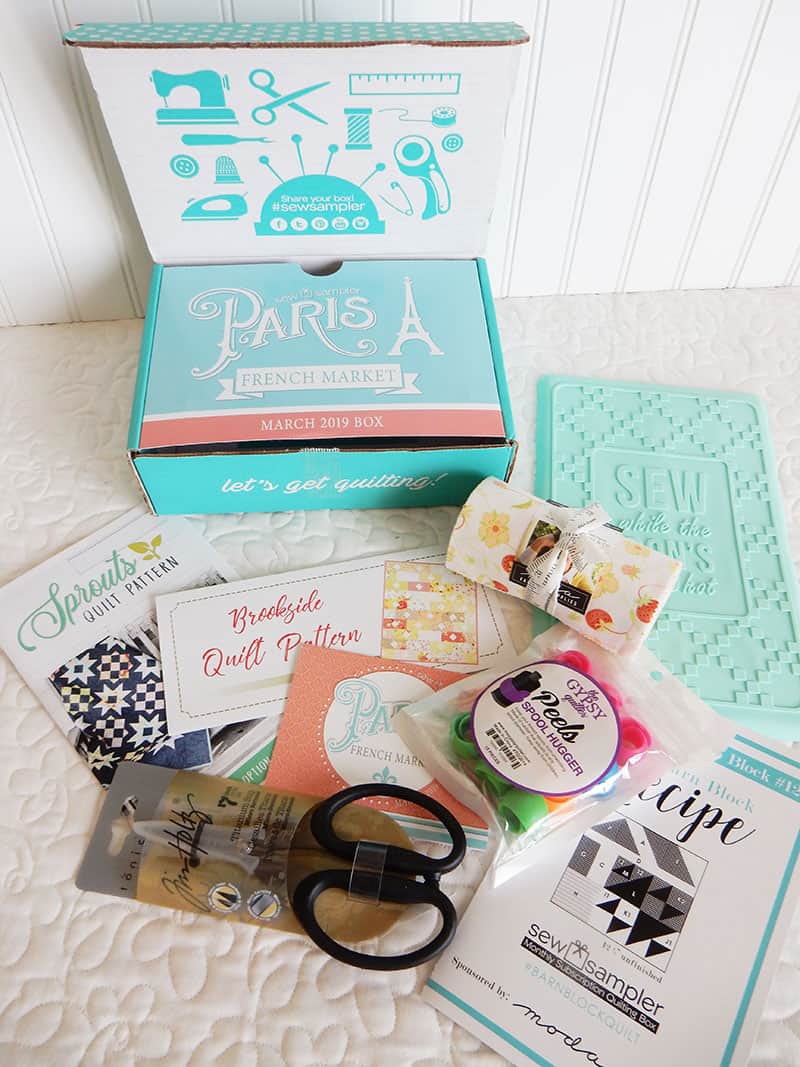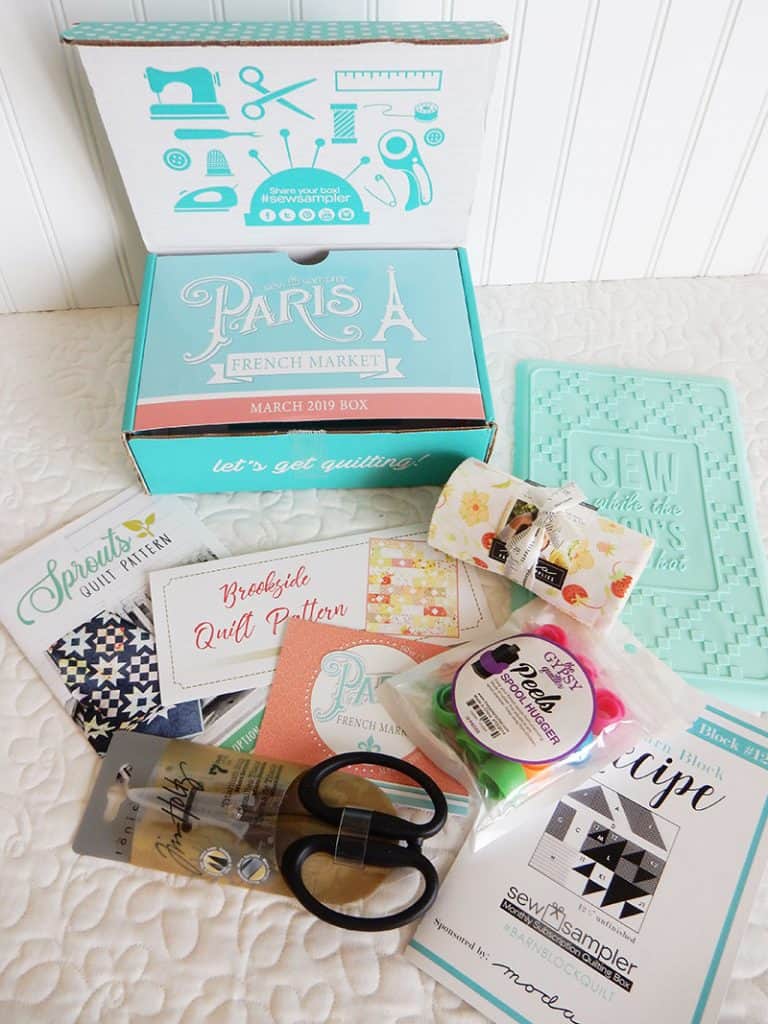 I was excited to see the Chantilly Jolly Bar included in this box, and there are also lots of fun new-to-me notions included as well.
March Sew Sampler Box Contents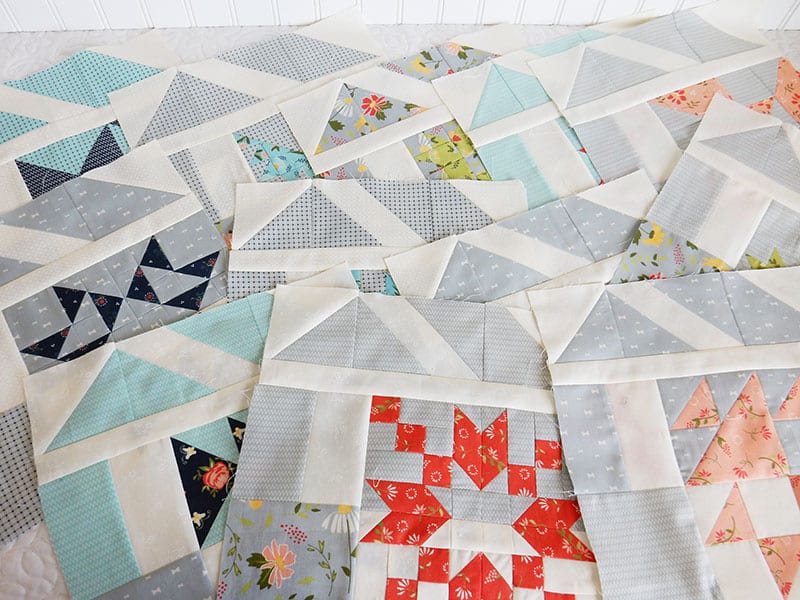 It feels good to be caught up with these. My plan is to get everything cut out right away for setting them together so that it's ready to go.
Thanks so much for stopping by today!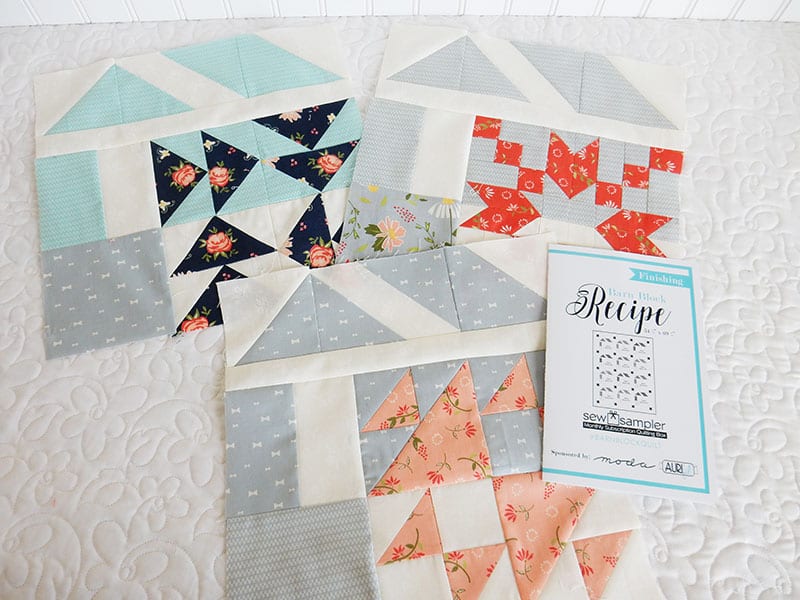 Happy quilting…