Hello, friends, and happy Saturday! Today I'm sharing the 190th installment of my Saturday Seven Inspiration posts. I hope you'll enjoy this link-packed idea post with photos from our brand new and upcoming fabric collection, Seashore Drive. Enjoy the Saturday Seven 190…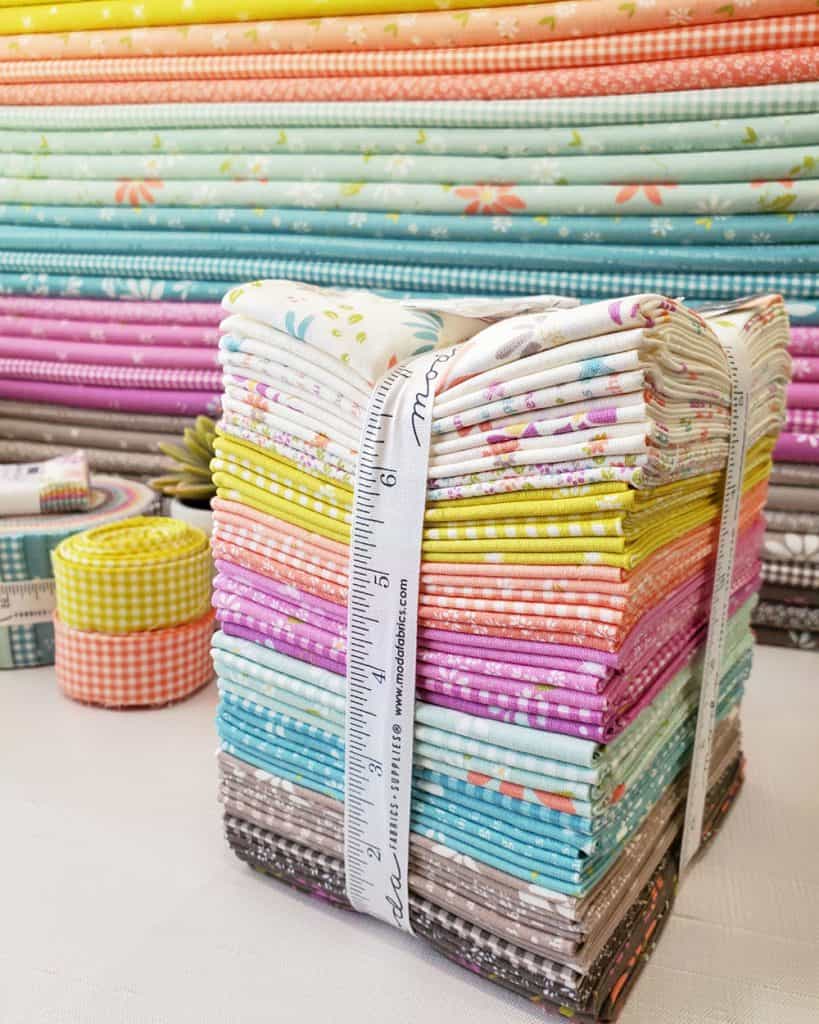 Saturday Seven 190
1. Self-Care
Here are five simple ideas of things to do when you're feeling overwhelmed. And if you're plagued by fear, this article has some great recommendations. Finally, I loved this essay about the steps one can take to slow down life.
2. Cook
I love seafood so can't wait to try this Honey Lime Shrimp. And Chicken Salad is always a favorite (my current recipe is really similar, but I'm intrigued by some of the dressing ingredients and must give this a try). How cute are these 7 Layer Dip Cups?! And finally…I've never heard of this idea but can't wait to try Apple Nachos for dessert.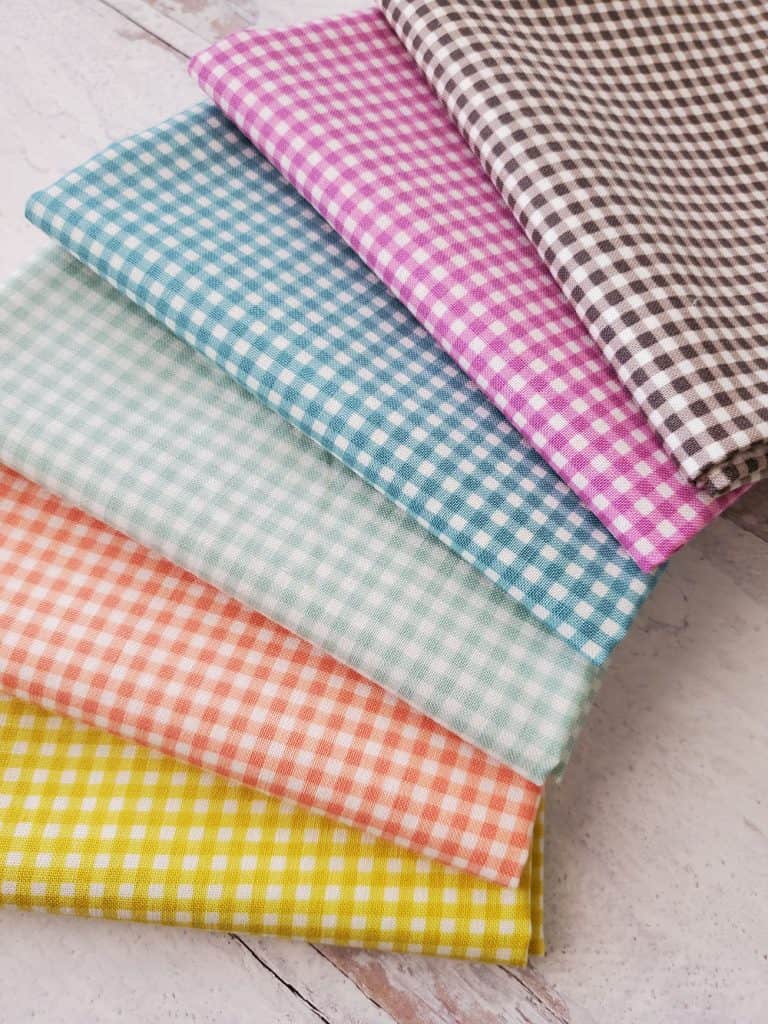 3. Quilt + Sew
The American Quilter's SAL is in full swing. Get the latest free pattern download here. Later this summer I'll be sewing along with Fat Quarter Shop's Kaleidoscope Sew Along. Get a jump start and find the pattern and other needed supplies here. And finally, I just ordered some quilt labels here that I really love!
4. Home Love
I've loved the recent posts on creating rituals as a means to fall in love with your home. This one was especially good as it contained a free printable download to get you started. (But there are also some great ideas about creating rituals here). I also loved this idea for keeping "only the best." Finally, reset with a 30 Minute Quick Clean with a free printable.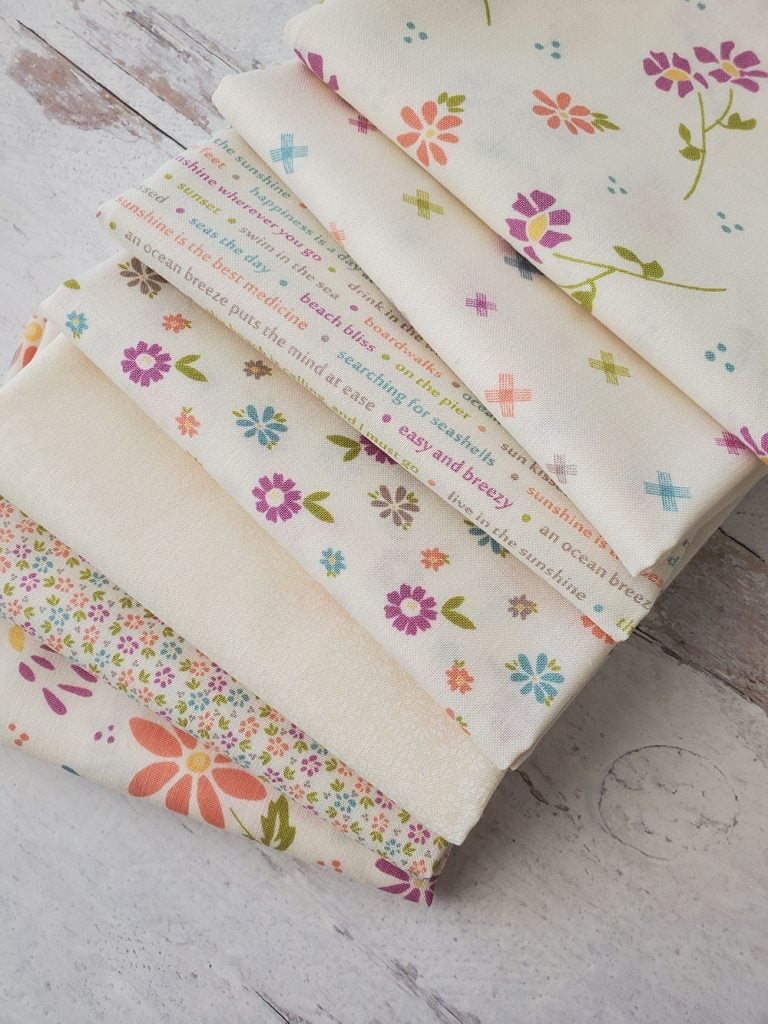 5. Organizing
I'm still working on home organizing…last Saturday was very productive, and I'm hoping to get more accomplished today. There are lots of fun ideas (and beautiful pictures) in this great post on Kitchen + Pantry Organization. And I have my own little organizing hack to share today, too– I just purchased this–putting one in my refrigerator has been life-changing…seriously 🙂
6. Fat Quarter Shop Sew Sampler June 2021
The Fat Quarter Shop Sew Sampler Boxes have been a bit delayed recently due to supply chain issues. But my June box arrived just the other day, and I filmed a quick video to share the contents and a few tips about this month's Bright Side Quilt Block. Enjoy the video above or here on the YouTube Channel, and find all of the product links below:
7. Last Week on the Blog
Here are links to the posts from last week on the blog (if you want a sneak peek at the new patterns be sure to read the information at the end of the Seashore Drive Fabric Collection post):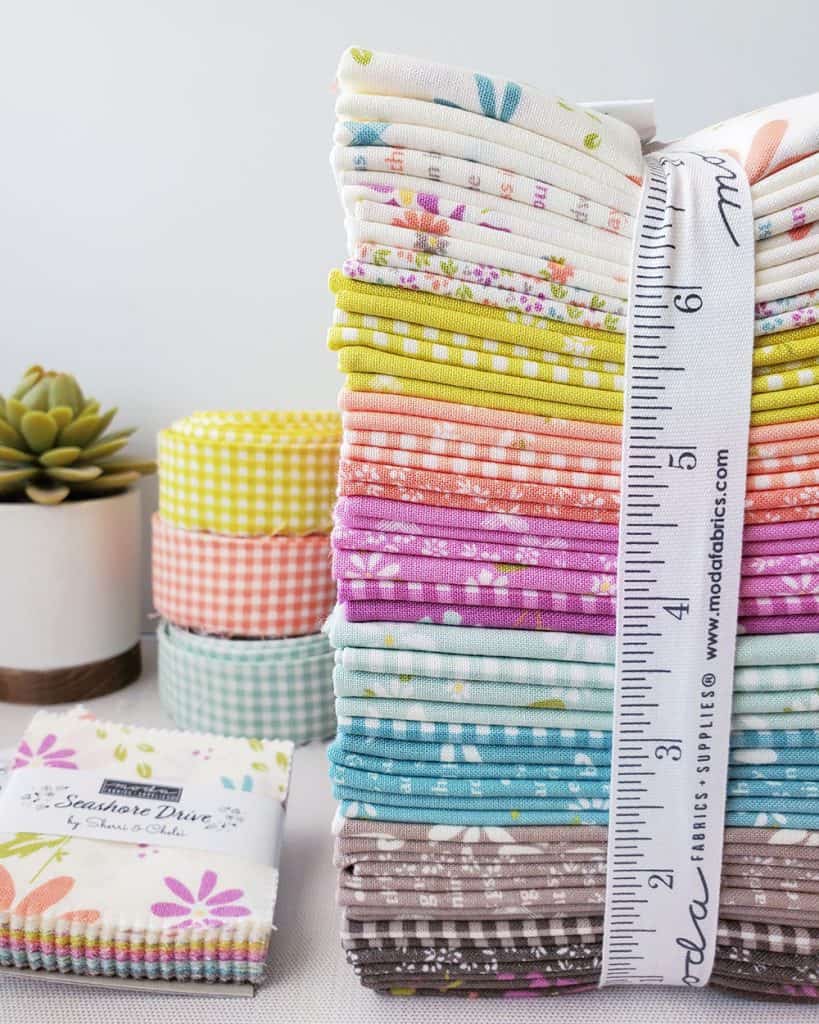 Thanks so much for stopping by to read the Saturday Seven 190 post. If you are looking for more inspiration, you can find all of the previous posts in this series here.
Happy quilting!