Hello and happy Thursday! Today I'm sharing the Quilting Life Block of the Month 2020 | March block. I've been trying really hard to get these posted during the first week of each month. Because we've been so busy moving I was worried I wouldn't get this one ready in time…but here it is!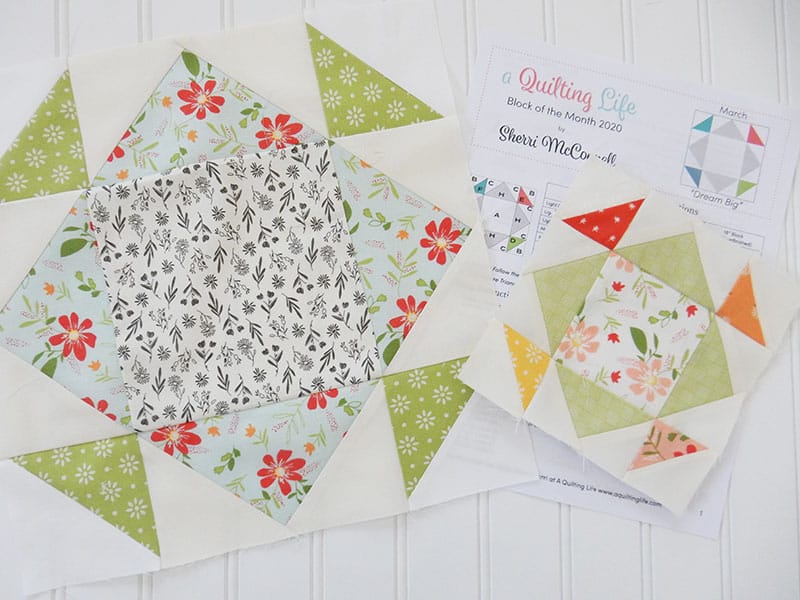 A Quilting Life Block of the Month 2020 | March
I'm really having a lot of fun with these blocks. I'm making both the 12″ and 6″ finished blocks in a scrappy mix of fabrics by Sherri & Chelsi and making the 18″ finished blocks in Minick & Simpson fabrics (with our move I've fallen a little behind on the 18″ blocks but will get them caught up soon).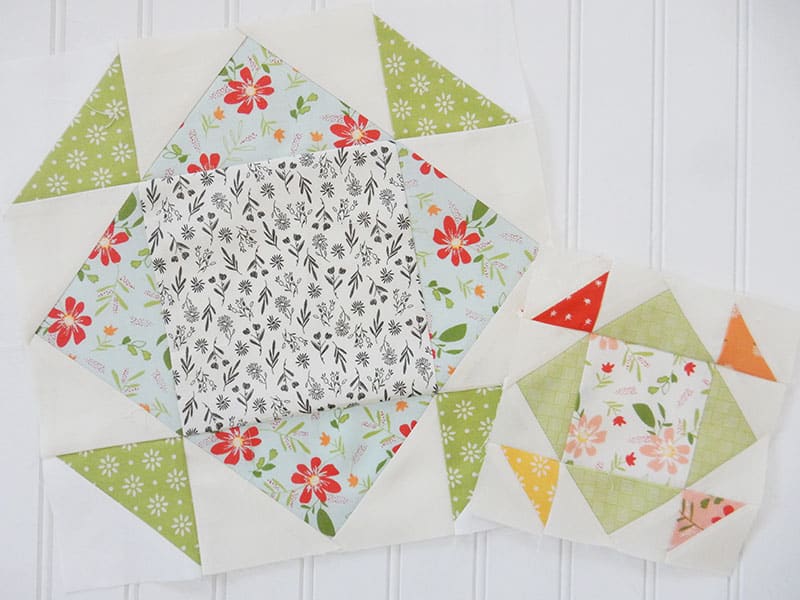 March Blocks (Fabric Selections)
Because this month's block has a large square in the center, I decided to go with low-volume prints for both of my centers in these blocks. I used just three fabrics in my 12″ block:
For my 6″ finished block I used the following: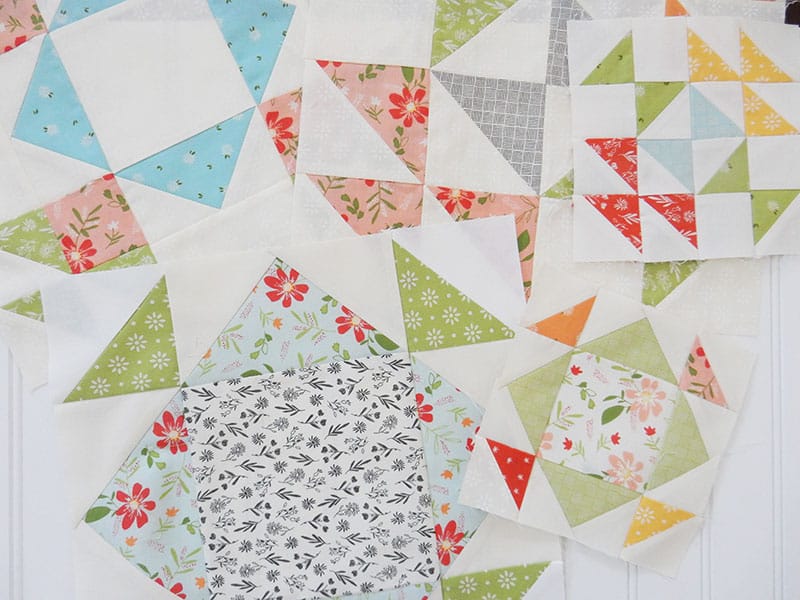 March Blocks Tips and Tricks
This month's block goes together easily. to make accurate Flying Geese units, you can use the Block Loc rulers (just be sure to follow ruler directions for cutting rather than the pattern directions). For the half-square triangles, I recommend triangle paper or this method.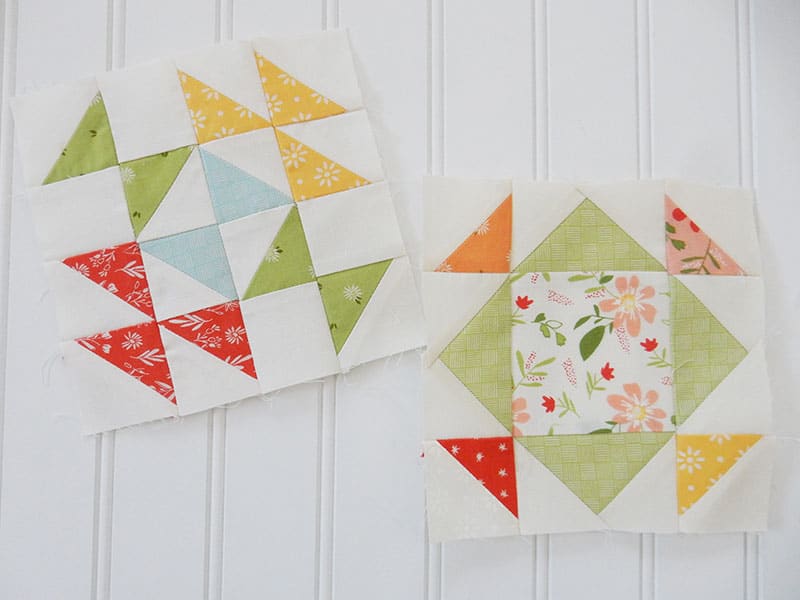 How to Get the March Block Patterns
I've been posting the monthly patterns during the first week of each month. I still haven't set up the landing page for this year's blocks, but you can find all of the blocks at the links below.
Some Scrappy Bundles…
If you are looking for some scrappy bundles of Sherri & Chelsi fabric, Christmas-themed bundles, and scrap bags–Chelsi has listed some in her shop today! Go here to shop.
Tomorrow I'll be sharing the February Scraps Along Charm Pack Challenge entries along with announcing the March Scraps Along Challenge. See you then!