Hello and happy April! We've definitely been having some beautiful spring weather in my little corner of the world. The grass is turning green, the trees are budding, and the birds are singing their songs. I sure love enjoying this time of year before the heat sets in 🙂 Today I'm sharing the Fat Quarter Shop Threadology Quilt Along Royal Star Blocks. I absolutely love this block design. It's one I don't believe I've ever sewn before, and I just love the look!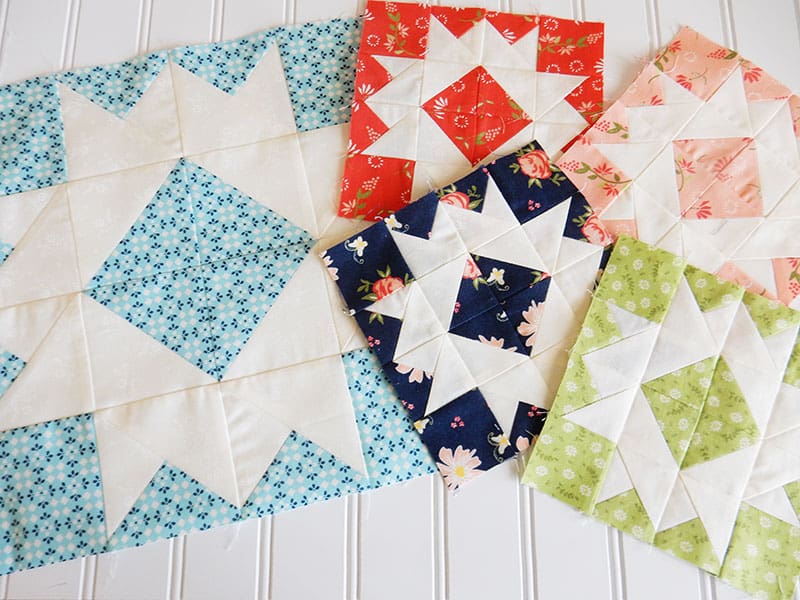 Of course I had to make this week's blocks in Harper's Garden fabrics. So I chose five of my favorites (which was difficult because I sure have a lot of favorites in this collection)!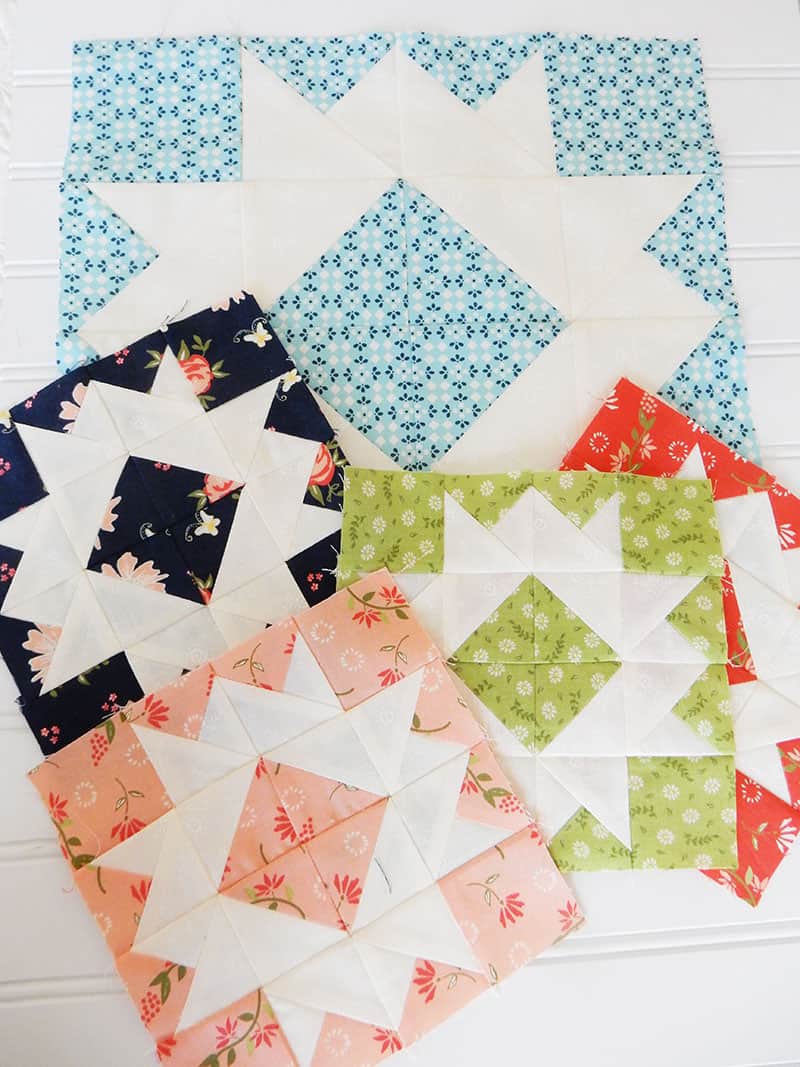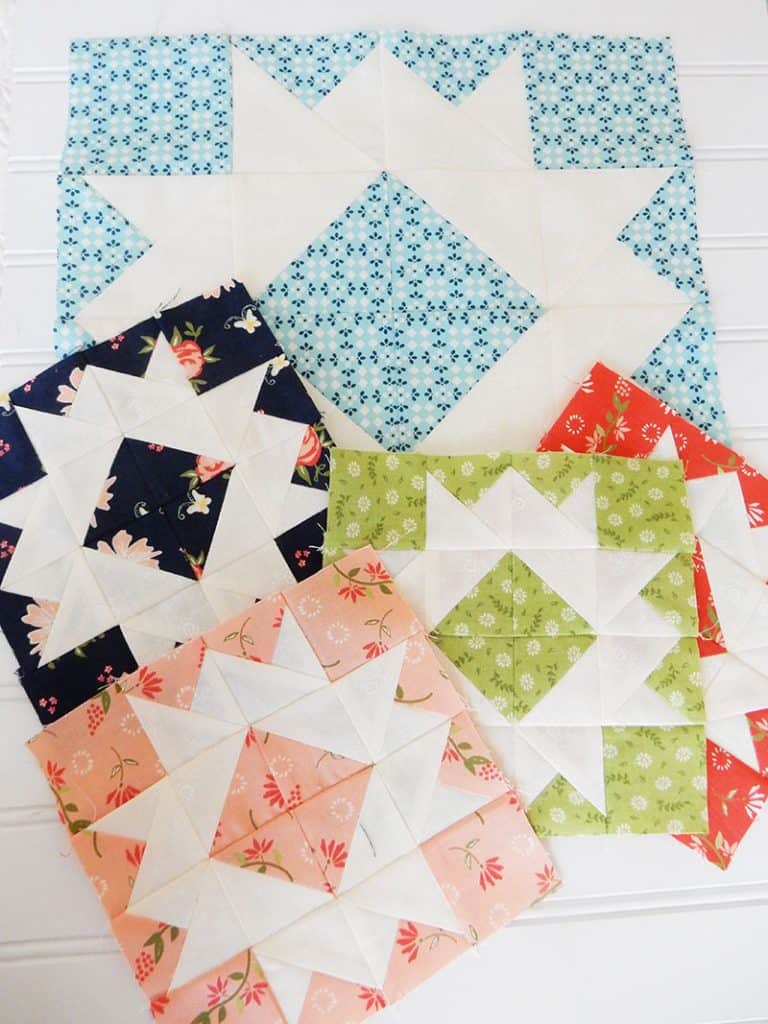 I think this is one of those designs I could use to make an entire quilt…and never tire of it. These blocks are just stunning!
Tips for Sewing the Royal Star Blocks
I sized up the squares for the half-square triangles in each block and trimmed them to size using this method. Having the seams pressed open in the half-square triangle units helped when putting the blocks together as well.
Fat Quarter Shop has already sized up the Royal Star units and has you trim them to size, so I made those exactly as directed.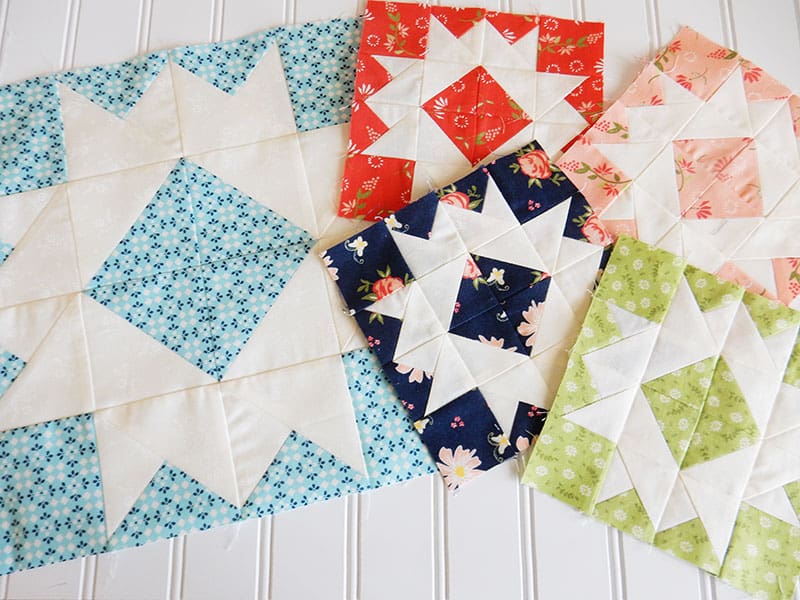 This is the fifth block pattern release in this quilt along, and I'm caught up except for the blocks from the third pattern. I'll get those finished up soon!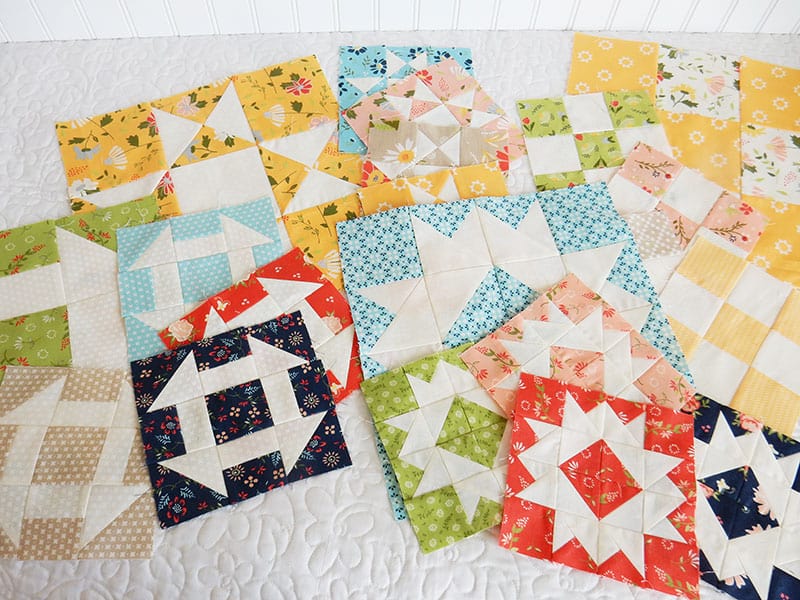 Photos are really so helpful for me. I feel like I've got a little too much yellow at this point (although I believe one of the large yellow blocks is for the backing), so I'll be sure not to use any yellow in the next couple of sets. I may do the next set using similar colors to this week's blocks: navy, red, blue, coral, and green.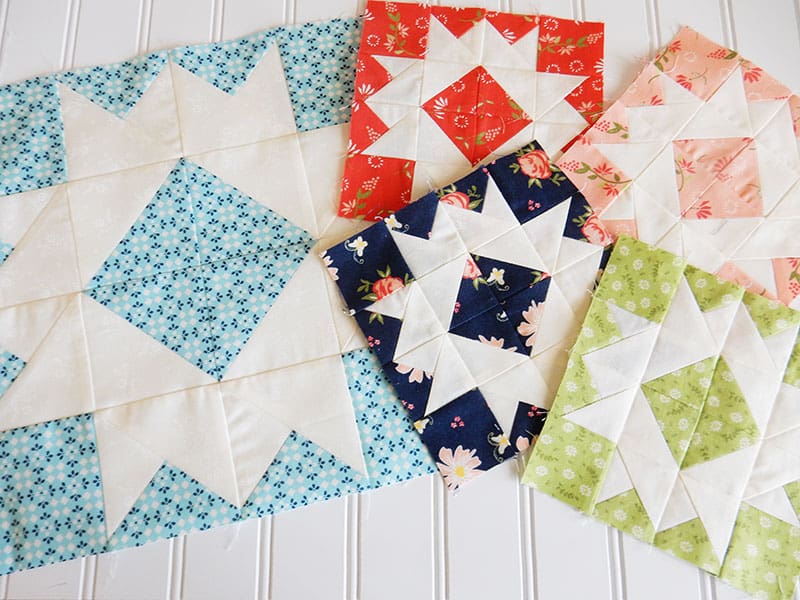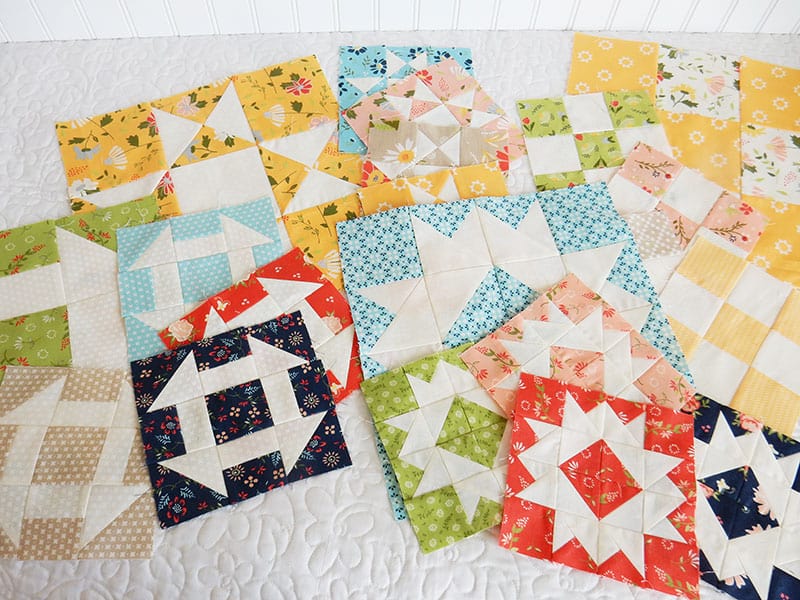 Are you quilting along with the Threadology Quilt Along? It sure is going to be a fun quilt! Be sure to visit the Jolly Jabber blog today to see a variety of different fabrics in this design.
I'll be back tomorrow with our April Minis and More parade!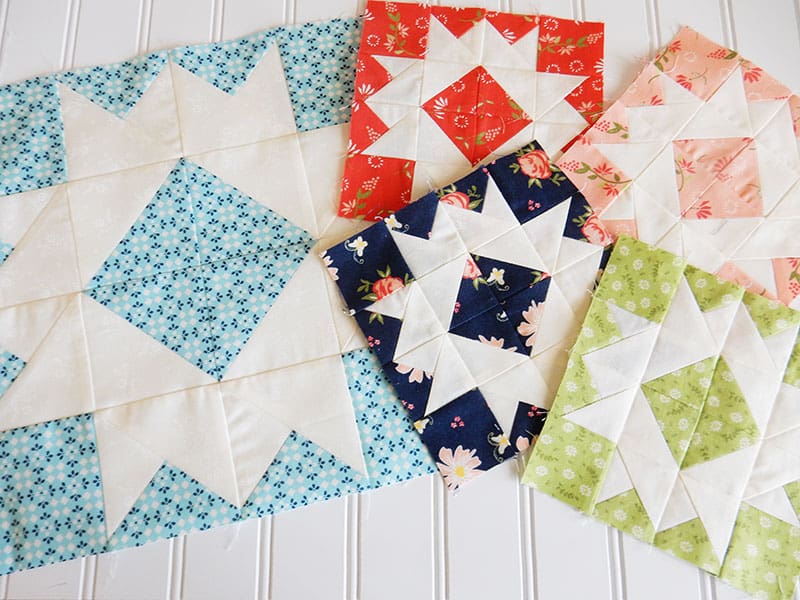 Happy quilting, and thanks so much for stopping by!