Hello and happy Friday! With Thanksgiving now behind us, things are in full swing for the holidays! And you'll absolutely love this week's fun block for our Sunday Best Quilts Sampler Block 10, the Dayflower block from Corey's Dayflower quilt! I'm sharing a time-saving method below for this block (which also increases the block accuracy), and be sure to read to the end for my Etsy Shop Sale information for this weekend!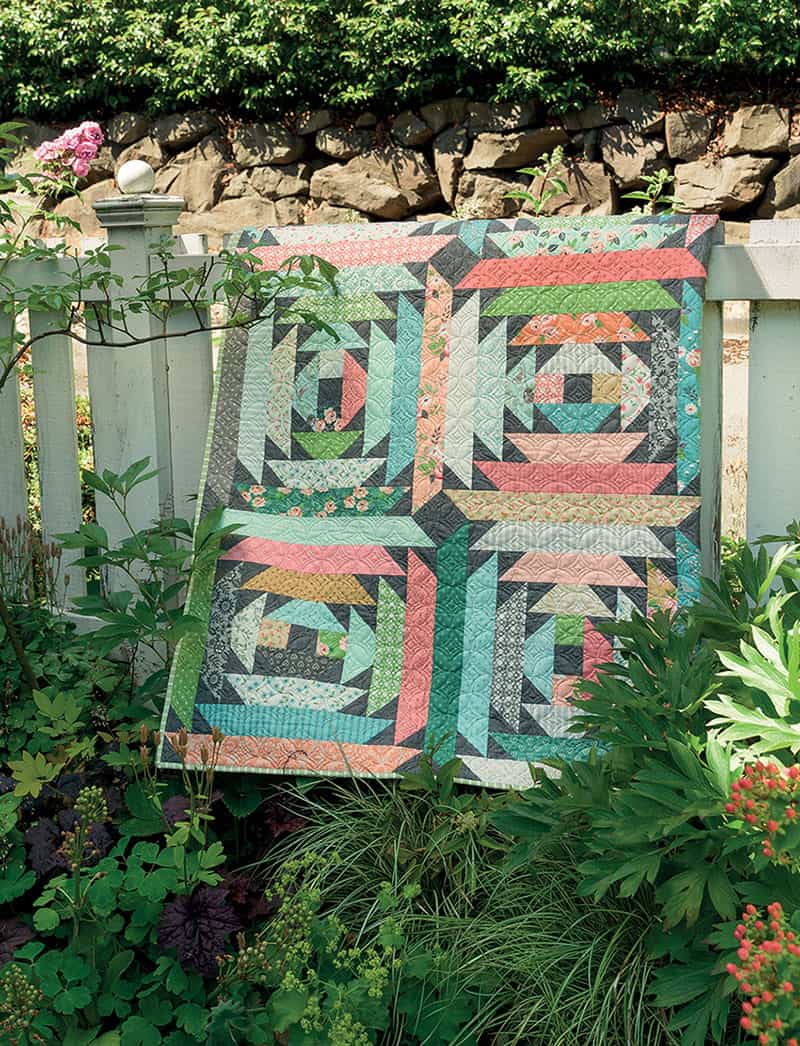 Dayflower
The Dayflower quilt is a fun-to-piece Jelly Roll quilt that uses two jelly rolls and finishes at 72 ½″ x 90 ½″. I absolutely loved making this block and have a great tip to share below for putting these block sections together in a really fast and accurate way.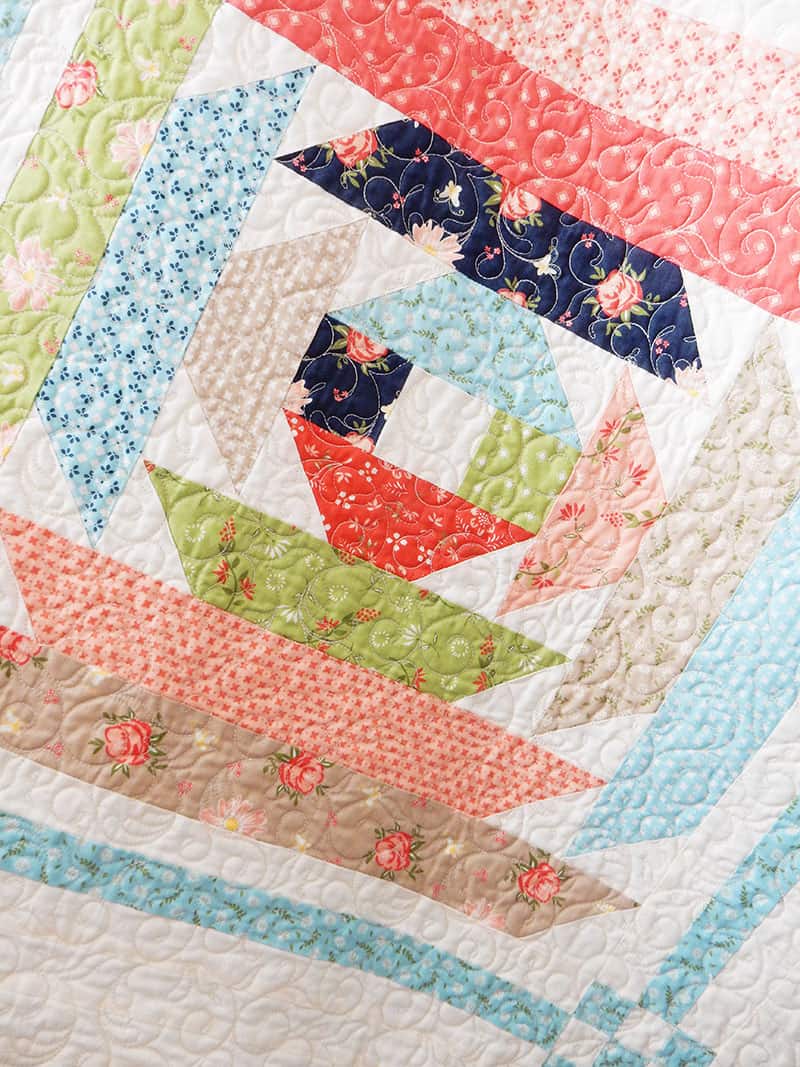 My Sunday Best Quilts Sampler Dayflower Block
I got super scrappy with this block once again! I just love being able to use lots of different fabrics in sampler quilt blocks. And I used this ruler and this tutorial to put everything together. Simply cut all of the pieces as directed, but don't draw any lines. This ruler will eliminate that step for you! If you haven't tried it already it's a game-changer for sure! Click here or click the button below to download this week's PDF free PDF pattern.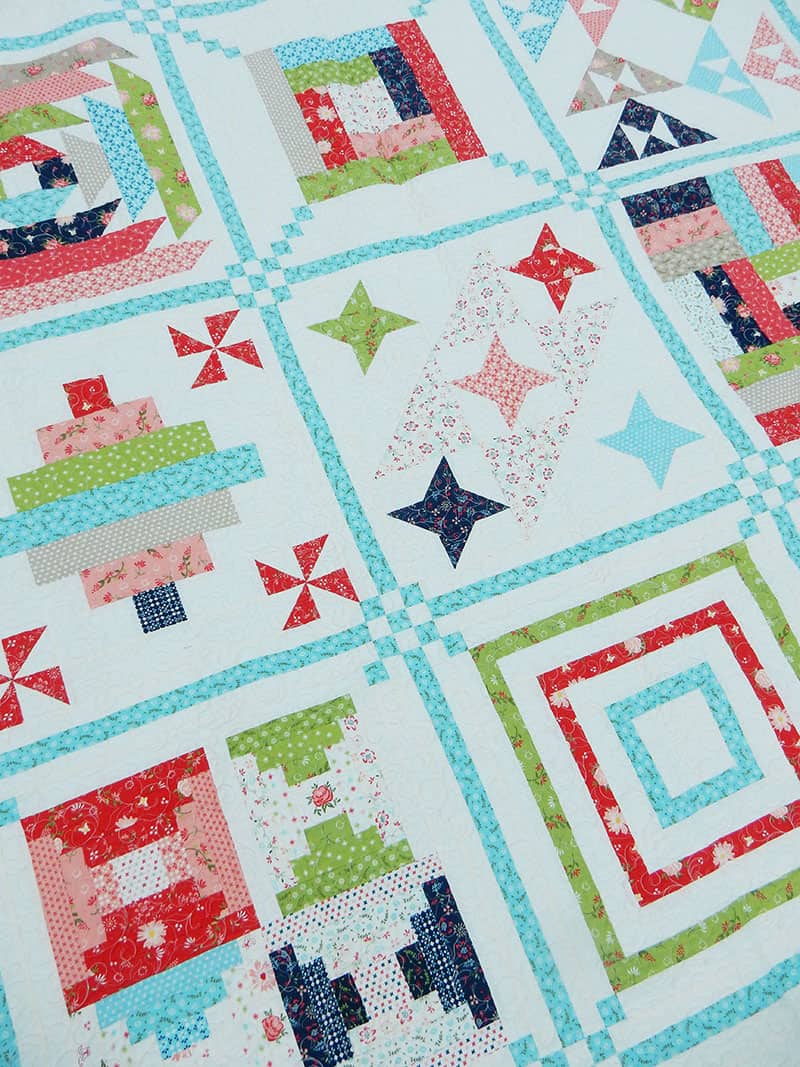 Sunday Best Quilts Sampler Links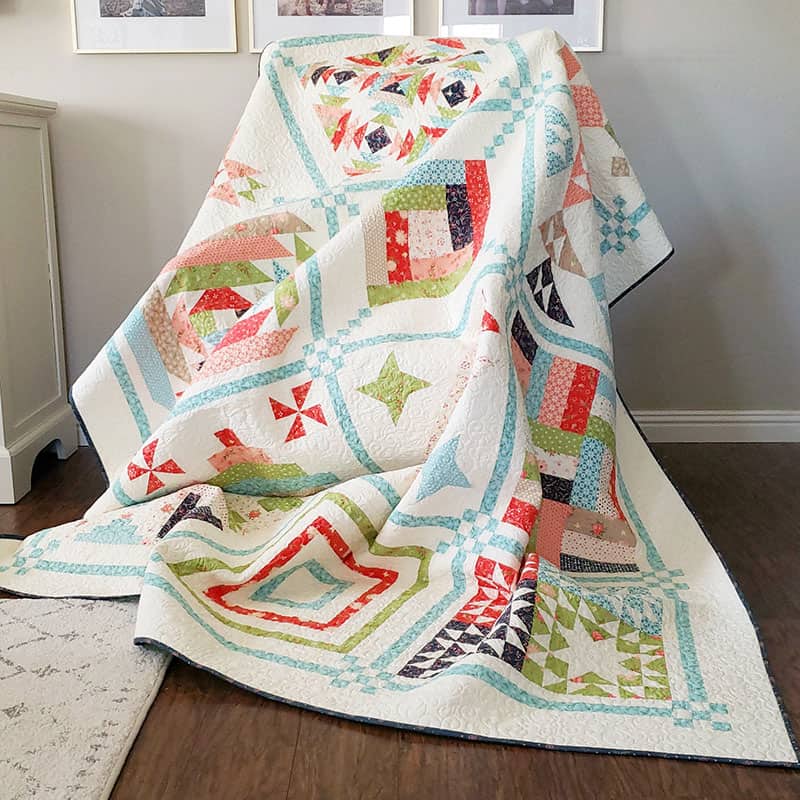 More Sew Along Details
Be sure to visit Corey's blog today to see if she has any tips and tricks for her block.
Follow along on Instagram: Corey (@corianderquilts) and Sherri (@aquiltinglife).
Use our hashtag #Sundaybestquiltssampler when posting photos of your blocks.
And if you still need a copy of the book to join in, find copies here on Amazon or autographed copies here.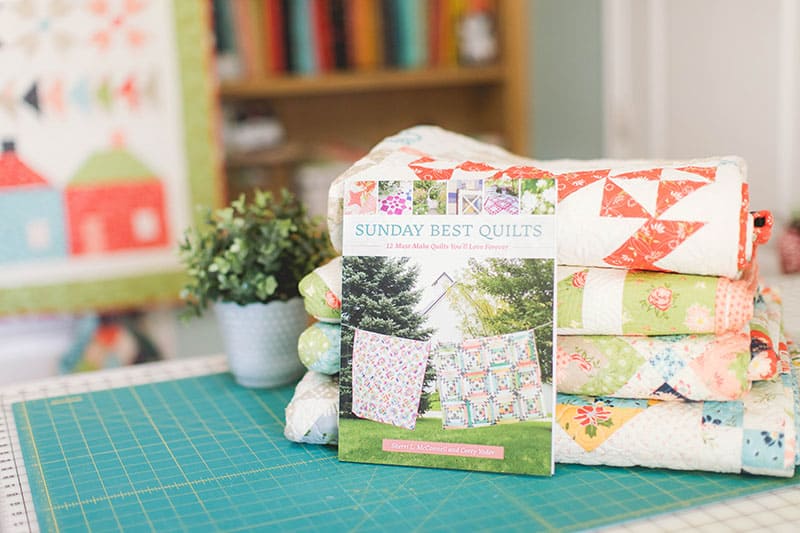 Sale Information…This Weekend in My Shop!
This week I'm having a big sale in my Etsy Shop–get 25% off all purchases (pre-orders excluded) with the code THANKFUL2019!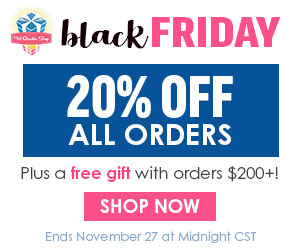 Plus, click the banner above or go here for the Fat Quarter shop Black Friday Sale event! I hope you're enjoying our sew along! Thanks so much for stopping by to read the Sunday Best Quilts Sampler Block 10 post. Happy quilting!