Hello, friends! Today I'm sharing a Sewing Room Organization Update with you. As many of you know, we have been in our home for just about two years. During that time, I've enjoyed organizing my sewing studio–primarily using pieces I brought with us from our former home. While I did purchase a new Ikea table and some Billy book cases along with a few storage baskets and bins over the past couple of years, I've been wanting to have some carpentry done to make even more storage in the room and in the closet. We had some other home renovation projects that took precedence over my sewing room and are just now ready to begin work in the studio.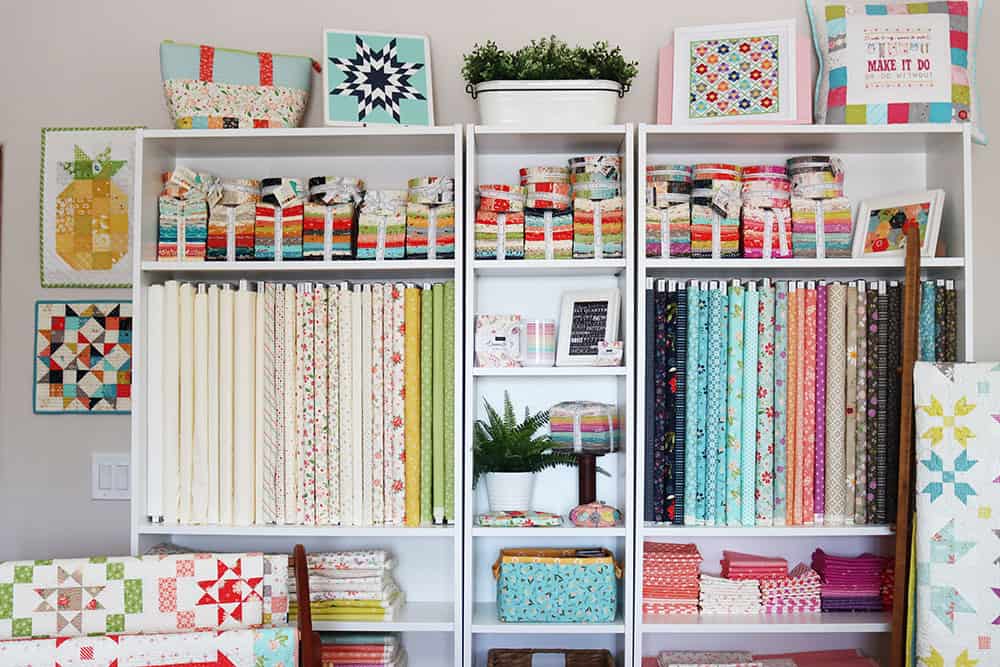 Sewing Room Organization Update
Studio Plans
I have three Billy bookcases (from Ikea) behind my center island cutting table that have been so very useful for holding fabrics and a few decor items. We bought these bookcases just before moving into this home, and they have been wonderful. Because of the floor plan, though, I realized that if I replaced the bookshelves with upper and lower built-in cabinets and a countertop, I could utilize more vertical and horizontal space as well as have deeper units for more storage. We are super blessed to have a wonderful cabinet maker and carpenter who has helped us with so many of our home projects, and he took my design ideas and created a beautiful layout of cupboards, open shelving, cabinets, and drawers. We are hoping they will be built and installed in the next few weeks.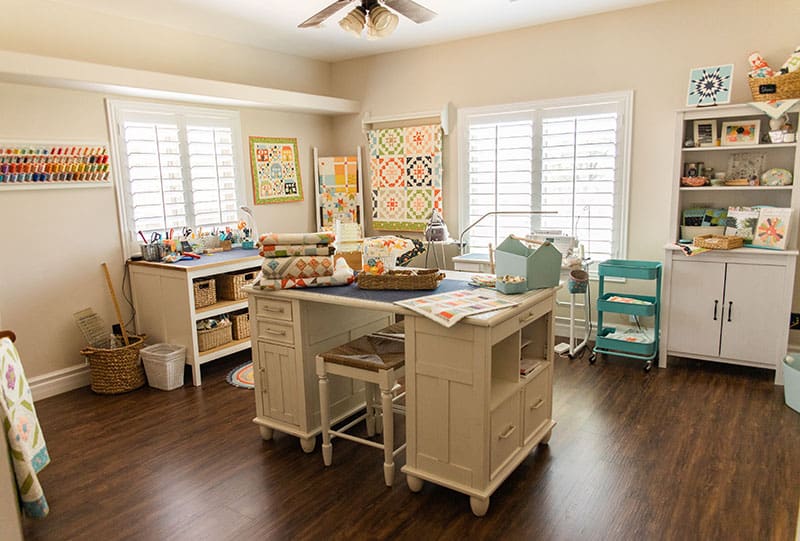 Closet Plans
I've also been wanting to better utilize the closet in my sewing room but had such a hard time figuring out what configuration would be best. Our carpenter will utilize some of the current closet system and add new pieces and trim along with adjustable shelves. There will be some demo involved, but when he is finished it will look like a completely new system. His plan is to do the demo one day and begin installing the next. This way there won't be a big interruption in my work. (I'll share more on this process in the next few weeks as well). I love that because we are doing adjustable shelves, I'll be able to continue to use all of the storage bins and baskets I have on hand.
Sewing Room Construction Process
My first step in the process will be to go through everything that is currently on a shelf or surface in the room. I'll be taking lots of notes, and I'll also be selling and donating some fabrics that just aren't being used. After I've gone through the room, I'll take everything out of the closet and putting it in our guest room. While those items are in the guest room I can more easily sort and purge those items. I hope everything can get put back together before the sample yardage for our next fabric collection arrives. But we shall see. It might end up being a little bit crazy in the sewing room for a bit!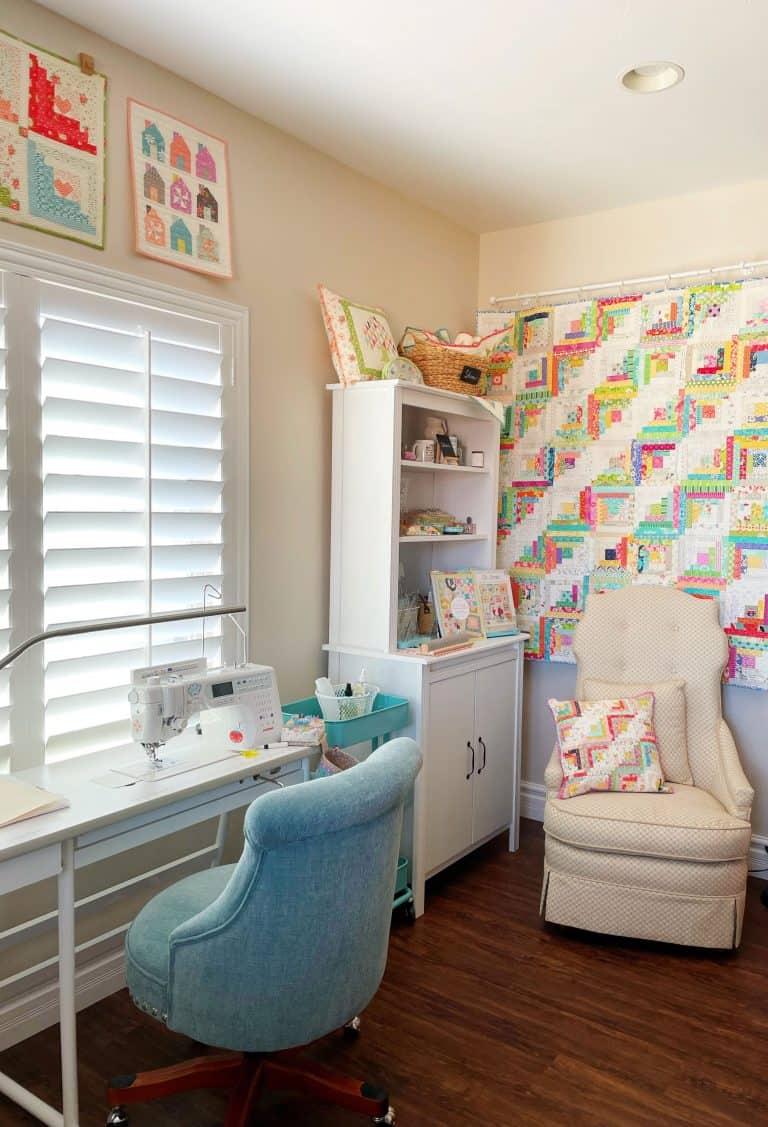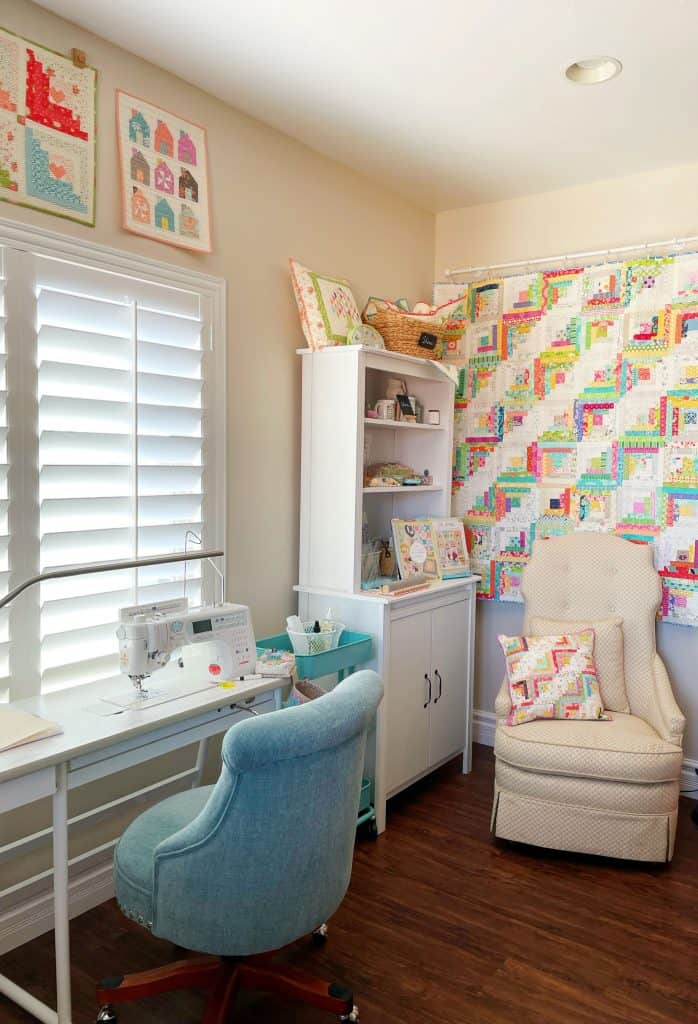 More Thoughts on Sewing Room Organization
I'll be back soon to share our progress with photos and details. In the meantime, here are some posts with helpful ideas for your sewing room organization:
Thanks so much for stopping by to read today's Sewing Room Organization Update post. Happy quilting!