Hello, friends, and happy Friday. Today I'm sharing Sewcialites Quilt Block 33 (and block 13). This week's block is a darling sewing machine block called Inspire was designed by Lori Holt. It was a lot of fun to make. I also enjoyed making the Joy block by Susan Ache. Keep reading for tips for both blocks and more.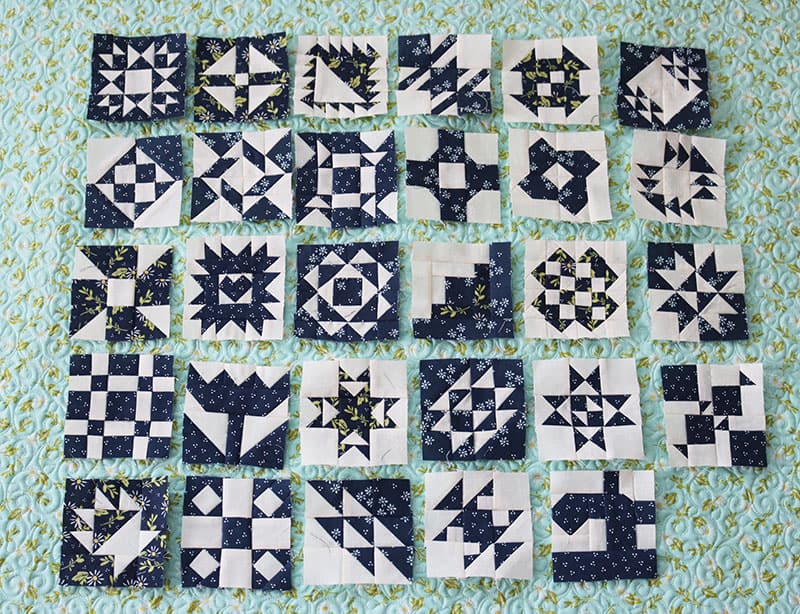 Sewcialites Quilt Block 33
It's entirely fitting that the Sewcialites Quilt should have a darling sewing machine block. And even though I'm making the small 3″ finished blocks, it was pretty easy to put together. You won't have to make any half-square triangles or flying geese for this block. But the Mini Simple Folded Corners Ruler sure does help with the piecing. Click here or click the button below to download this week's pattern PDF and to find all of the previous pattern files.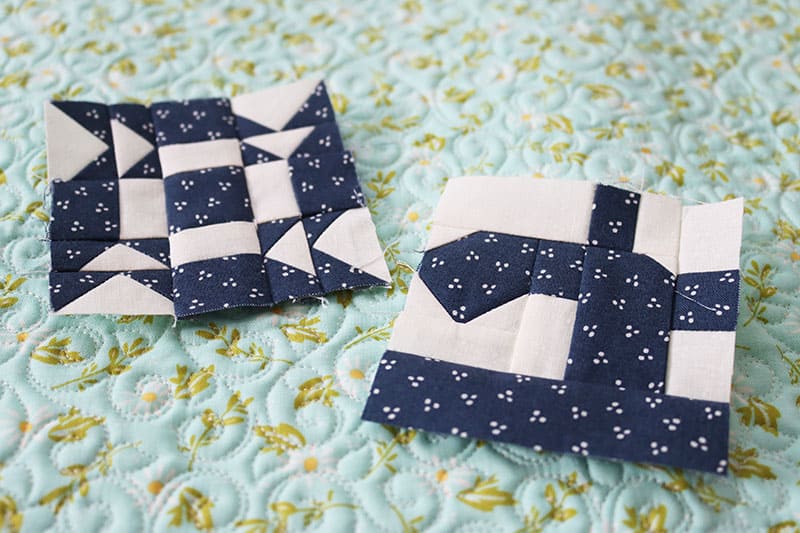 Sewcialites Quilt Block 13
Block 13 is also a really fun block. I did use my Bloc Loc for the tiny flying geese for this (get the Bloc Loc FG ruler for the 3″ finished block here). And I also did something just a bit different for the rail units. Instead of cutting the individual rectangles and sewing them together, I cut a blue and a light strip 1″ x 7″ and sewed them together. Then I cut the rail unit squares from that strip set. I think it really helps with accuracy. (If you're making the 6″ or 9″ blocks you'll need to adjust your strip width and length accordingly).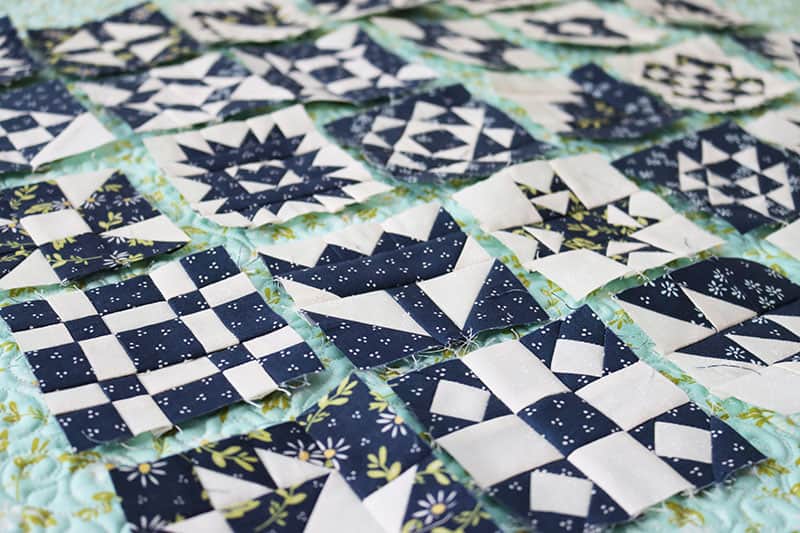 A Few More Things…
I can't believe there are only a few more weeks for this fun sew along. I'm hoping to get ahead soon and get my quilt pieced together. But don't worry…another amazing sew along will be starting in June. I'll be posting more about that next Wednesday and will have some wonderful scrap bundles available if you're looking to use fabrics by Sherri & Chelsi for that quilt. Stay tuned!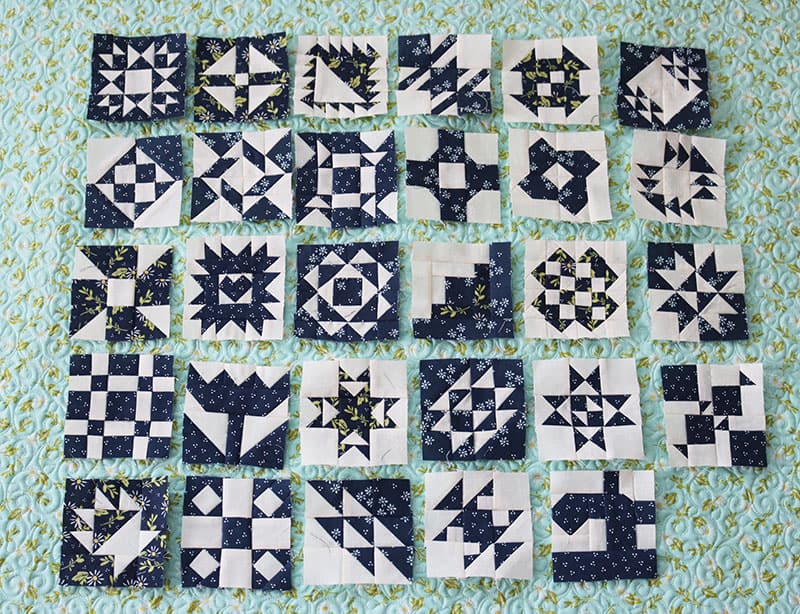 Thanks so much for stopping by to read today's Sewcialites Quilt Block 33 post. I'll be back tomorrow with this week's edition of the Saturday Seven. Happy quilting!