Hello, friends, and happy Monday! Today I'm sharing my Scrappy Tumbler Table Runner projects. I have loved making several of these runners over the past year and have plans to keep making them. This scrappy runner project is perfect for left over charm squares, full charm packs, or even fat eighths and fat quarters. I've also filmed a short video to share more details about these fun table runners.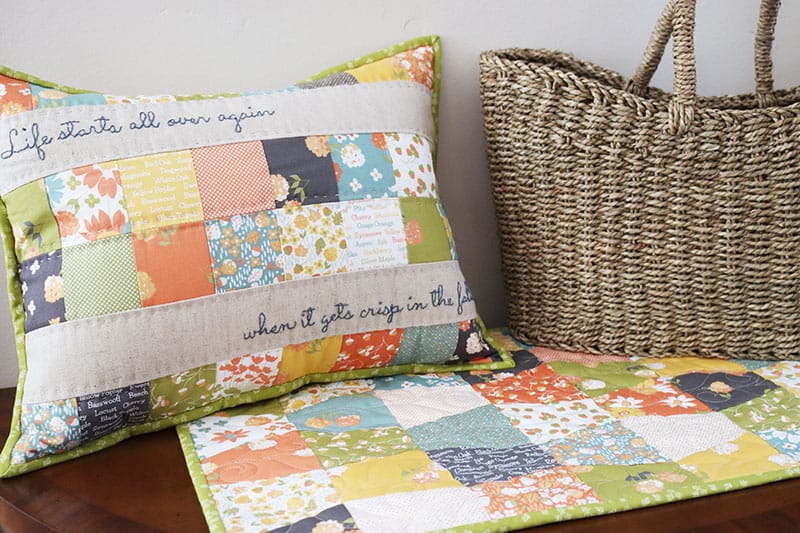 Scrappy Tumbler Table Runner
I got on a tumbler table runner kick last winter when I wanted to make some quick décor pieces after Christmas. With lots of scraps from some darker fabric collections, but no pieces really big enough for large or more complicated blocks, I had to make something more simple. I finally decided on making some tumbler table runners since the project was so scrap friendly and I loved the unique shape of the pieces.
Tumbler Table Runner Fabric Requirements
Here are the fabric requirements for making a 12 ¼″ x 36 ½″ runner as shown in the darker fabrics (my fall runner is a bit smaller).
2 Charm Packs or 10 Assorted Fat Eighths or Scraps for Tumbler Shapes
⅜ yard Binding
1 ¼ yard Backing
18″ x 42″ Batting
Freezer paper or Template Plastic for Cutting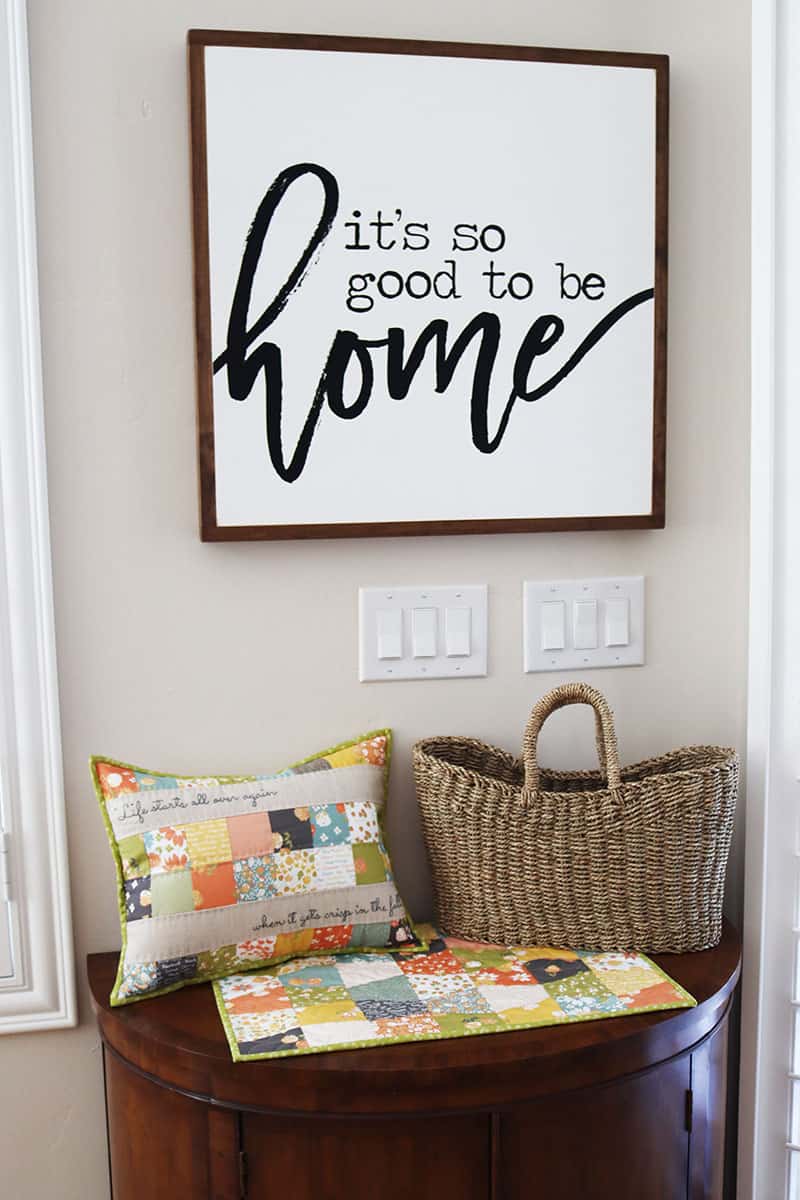 Time Saver: Use your Accuquilt Go! Cutter for Tumbler Shapes
I've actually been using my Accuquilt Go! Cutter to make cutting the tumbler shapes go quickly. You can find the Accuquilt Go! Cutter options here. And this die will cut 24 at a time. (I stack 8 pieces of fabric on top of each tumbler shape). And there are also other available tumbler acrylic templates you can find but your finished runner size will vary according to the template you use.
Scrappy Tumbler Runner Video
Watch my tumbler runner video above, or go here to watch it on YouTube. You'll see several different versions of this fun project along with a demonstration on how I lay out the pieces.
I hope you'll have fun making some Scrappy Tumbler Table Runner projects soon. I have several of them ready to sew together in scrappy Christmas fabrics that I am using as leaders and enders while I sew other projects.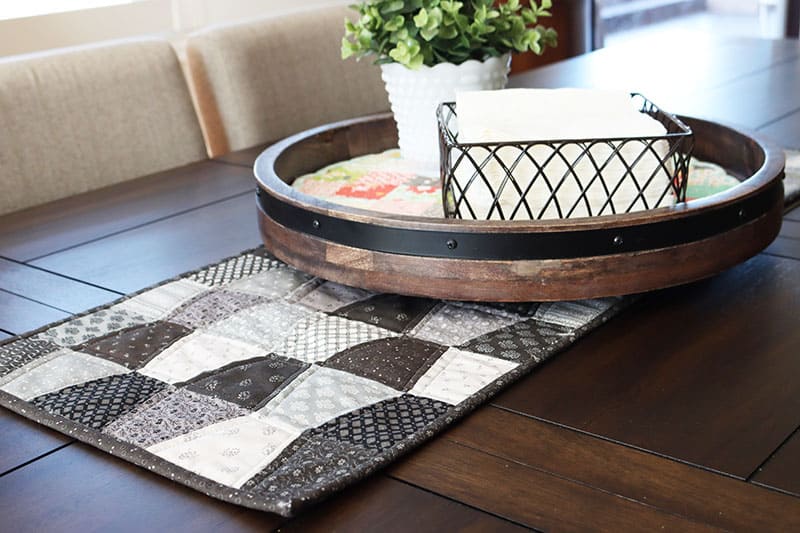 Happy quilting!