Hello, friends, and happy Monday! Today I'm sharing my Quilt Works in Progress June 2021 ideas. This month's works in progress post is actually a preview to my summer sewing goals and ideas as well. I hope you'll gather some good ideas from today's post and video.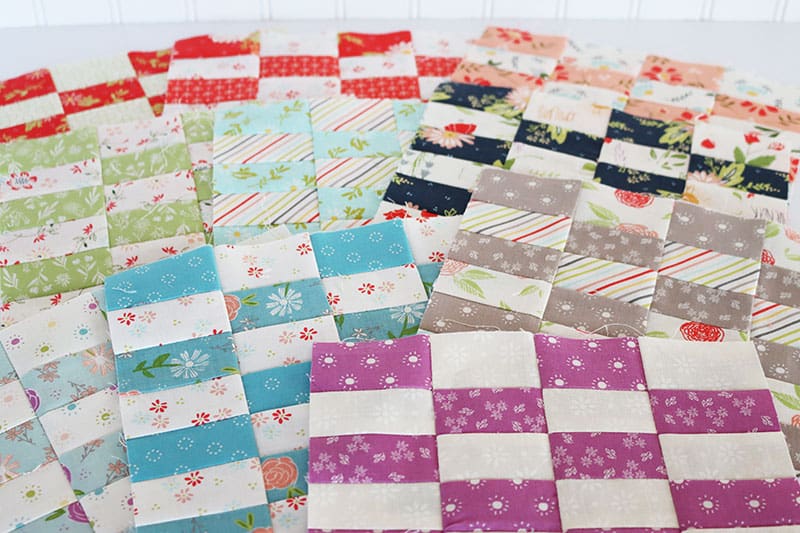 Quilt Works in Progress June 2021
Summer Sewing Goals
Today I'm talking about my June works in progress goals, but I'm also previewing my summer sewing. I always do a bit of planning for my summer sewing projects and goals as the summer is beginning. You can read a post where I go into this in more detail here. But here are a few thoughts on my basic process:
Do a quick sewing room clean up (more ideas on this later in this post)
Review works in progress
Make a list of sewing goals and ideas
I also make some personal summer goals at this time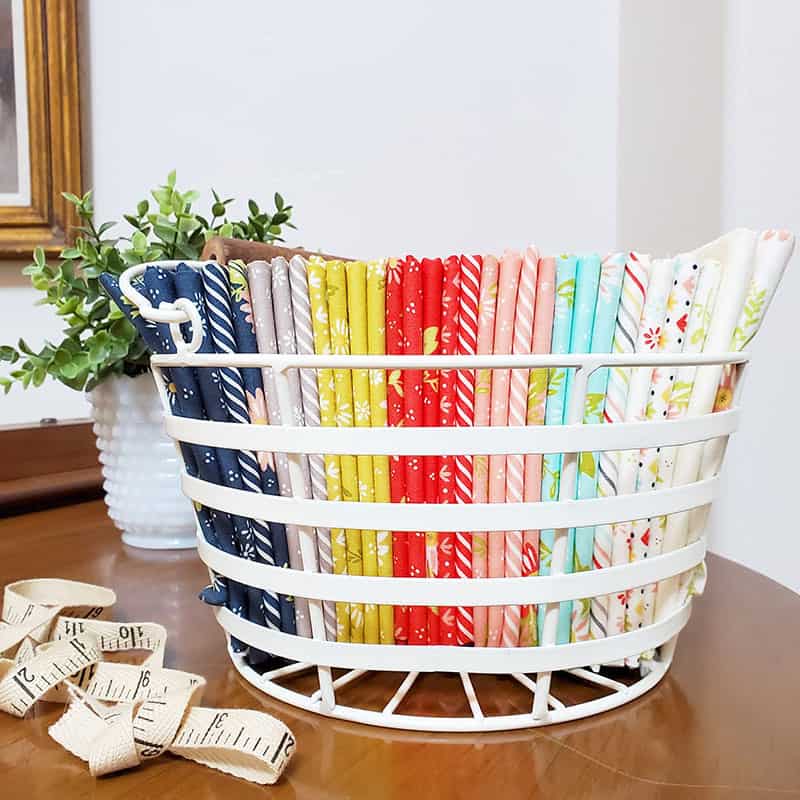 June Projects Video
Watch my June Projects video above, or go here to watch it on YouTube. In the video I share my thoughts on summer sewing goals along with give you an up close look at some of the projects I'll be working on over the next few months.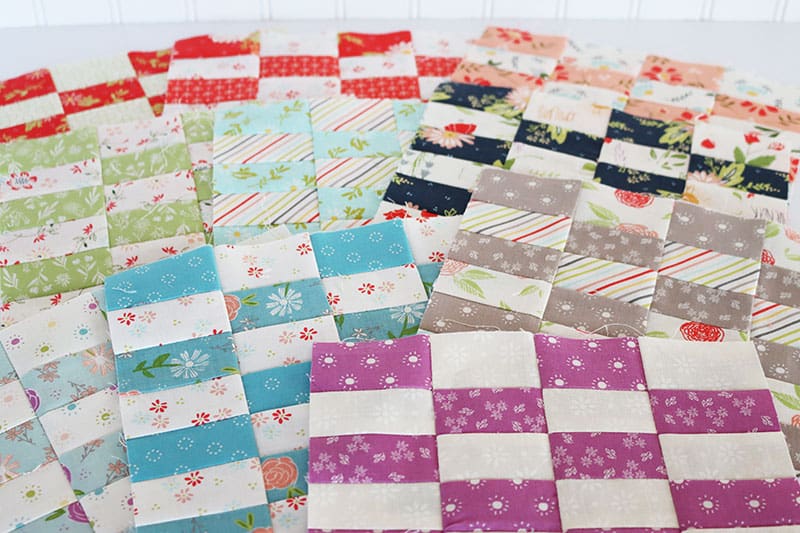 Scrappy Honeybun Blocks
I recently had a question about the progress I'm making on my Scrappy Honeybun Blocks. (You can find out more about these blocks on this post which also has a link to the free PDF pattern for the block). I have actually been working on more of these blocks using fabrics I can't share just yet. But in August I hope to be able to share lots and lots of them!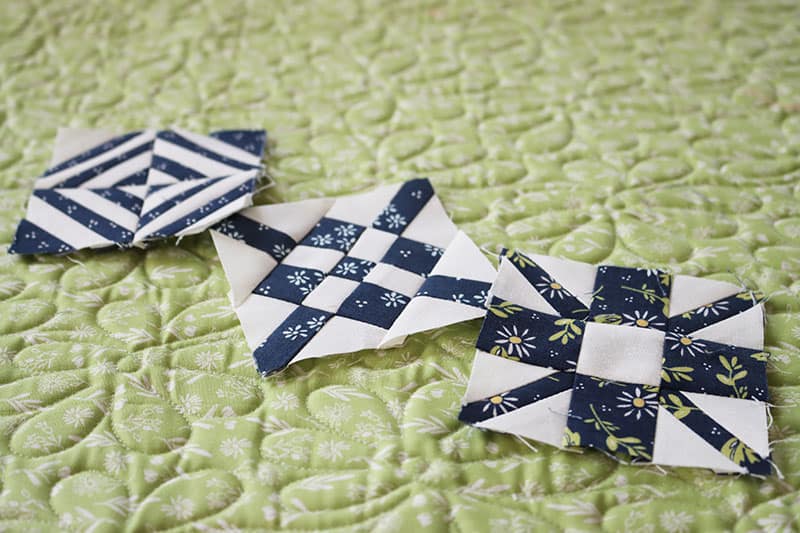 Sewcialites Quilt Along
As I mentioned in the video, I'll be using this Moda Bella Navy Solid for my setting blocks. All of my quilt blocks for this project are pieced using the navy prints from our Happy Days collection. And you can get more information on the Sewcialites sew along here.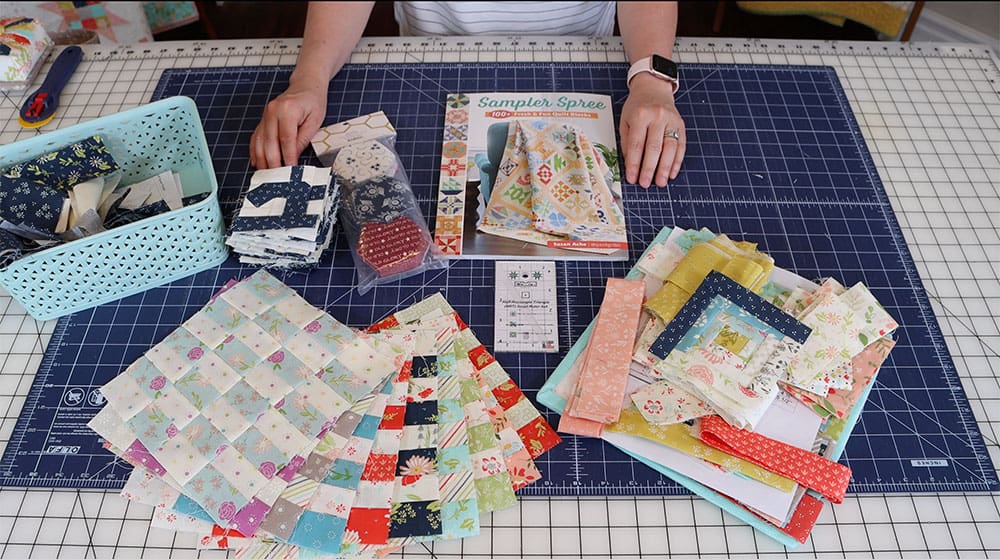 Patriotic Hexagon Project
What I love about English Paper Piecing projects is that they are so easy to take along anywhere. I love having projects, especially in the summer, that are easy to take on the go. For my patriotic Hexagon project I'm using this package of pre-cut Hexagons with paper hexagon pieces with 1″ sides. I'm not exactly sure what this will turn into as I'm just now starting this one.
Half-Rectangle Ruler Project
I have also been wanting to try out my new Bloc Loc Half-Rectangle ruler. It's sized perfectly for charm packs, so I'm excited to grab some charm packs and play around with making some of these blocks.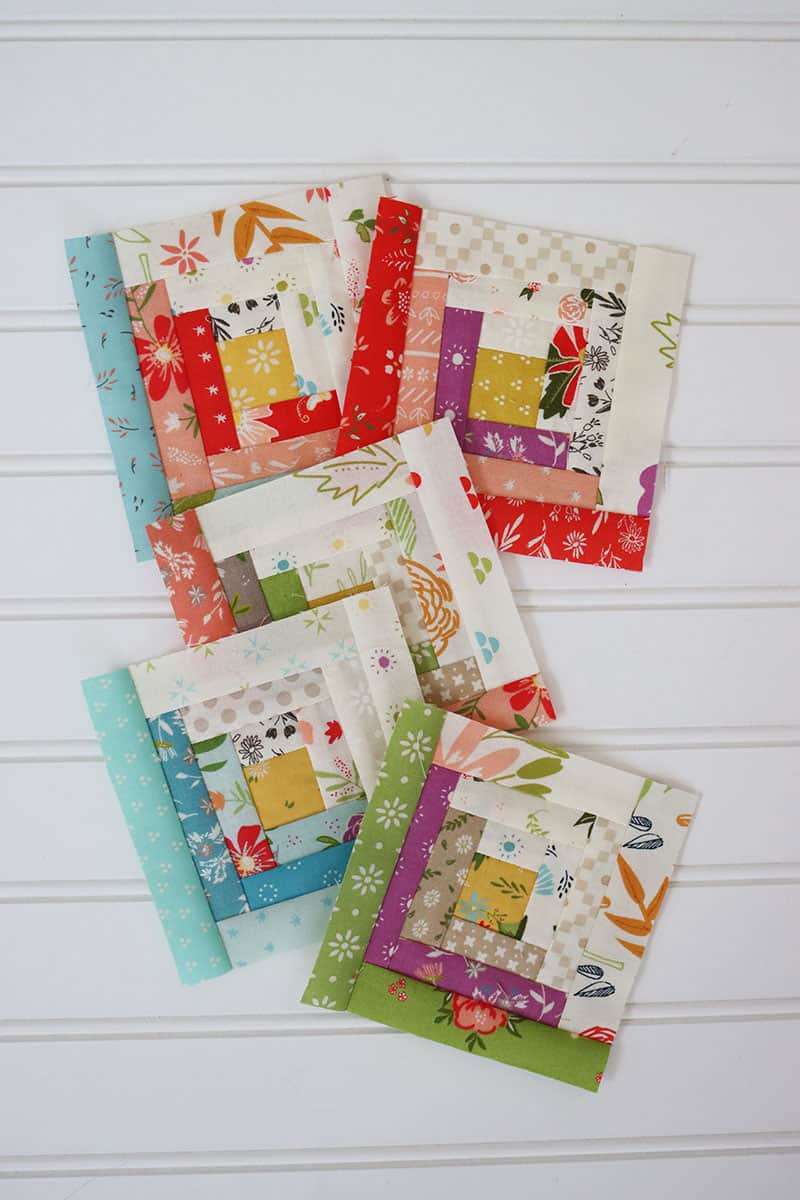 Mini Log Cabins
And I've also really been wanting to get back to work on my Mini Log Cabins. I made some of these last summer, and they turned into something really fun I'll be sharing this fall. But for now I want to make more for an even bigger project. You can get all of the details on these fun blocks here.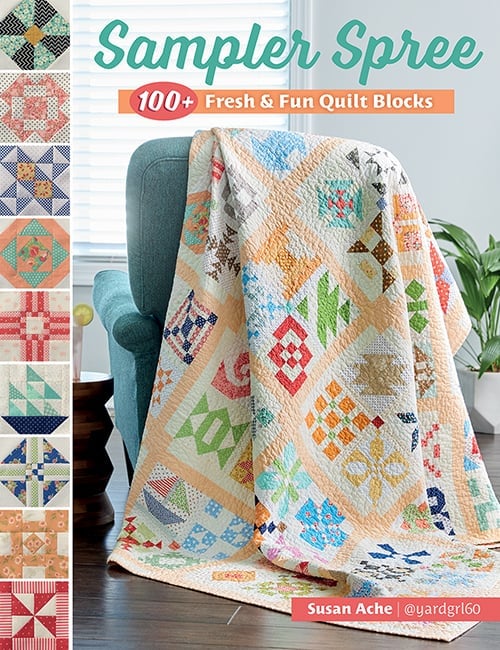 Sampler Spree Sew Along
The Sampler Spree Sew Along begins on Wednesday, June 16th. You can participate as much or as little as you want…make one block a week, several blocks a week, or just a few blocks a week in your chosen fabrics. I will actually be having a preview post on this sew along this Wednesday, June 9th, with some more ideas to help you get started. If you still need to pick up a copy of the book, you can find it here.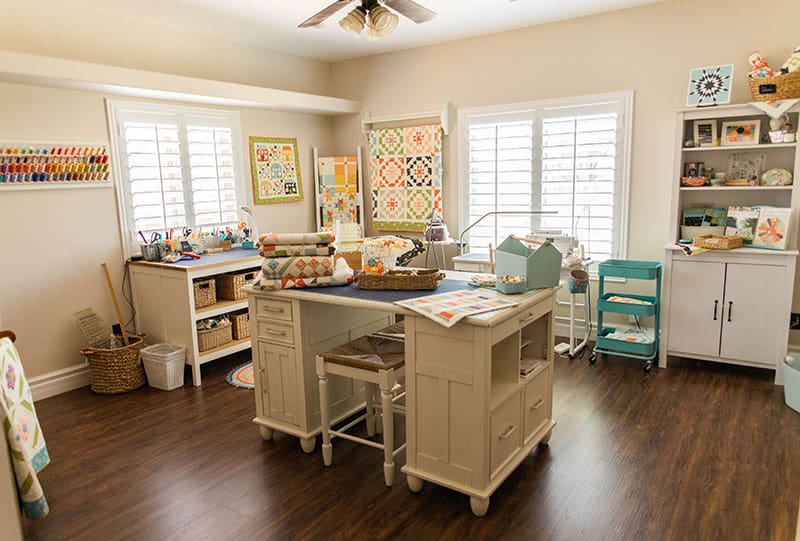 Sewing Room Deep Clean
Summer is the perfect time to dive into a sewing room deep clean. I already have this scheduled for a couple of Saturdays later this month. You can find lots of ideas to get you started on a sewing room spring or summer cleaning here. I will post in more detail about what I did for my cleaning this year when I get it finished up.
New Fabric Quilt Sewing
While I won't be able to share any of the new quilts I'll be working on this month and throughout the summer until August…I wanted to be sure and put them on my list.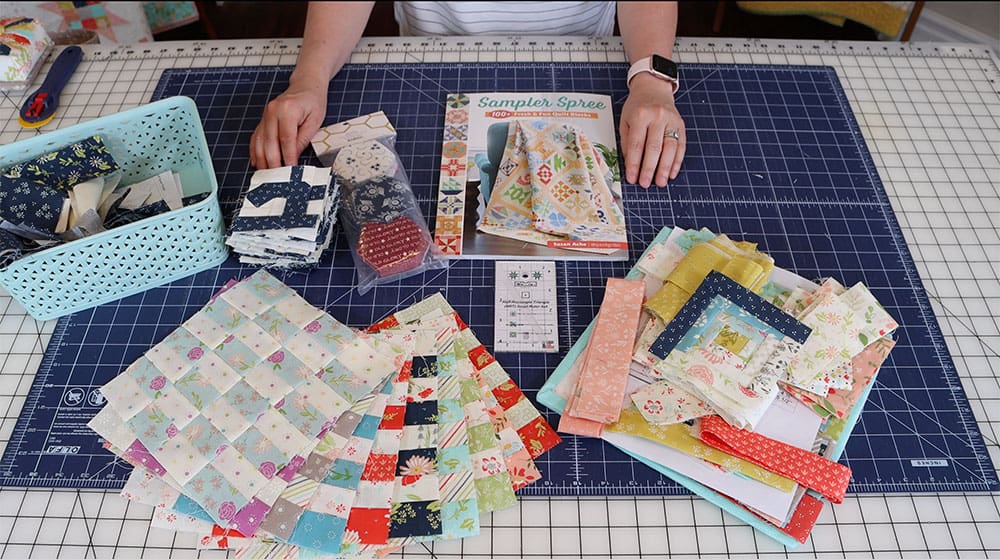 Thanks for reading (and watching) about my Quilt Works in Progress for June 2021. I do have a lot of things on my list, but I don't have a lot of deadlines in the near future, so I'm excited to work on these projects. Happy quilting, and thanks so much for stopping by!