Hello and happy Thursday! Have you heard about the Fat Quarter Shop Pillow Talk "Pillow Fight"? Basically this week is round 8 in a series of "Pillow Fights" in an effort to choose a favorite from a variety of designers and makers. Each week two different pillows are up for a vote, and this week I'm in the contest! I'll tell you a little about my pillow, and then please click on the link below to vote!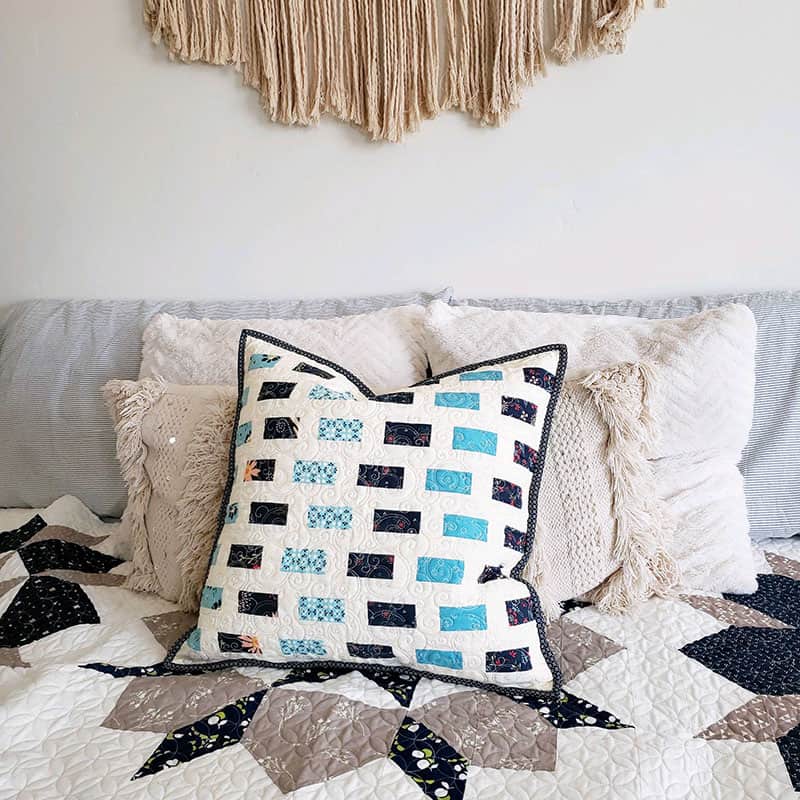 Pillow Talk "Pillow Fight"
I chose to make the "One Step at a Time" pillow because it was so well suited for scraps (and you know I'm always trying to find ways to use scraps)! The variety of blues we've had in our collections all work beautifully together and make for a lovely mix.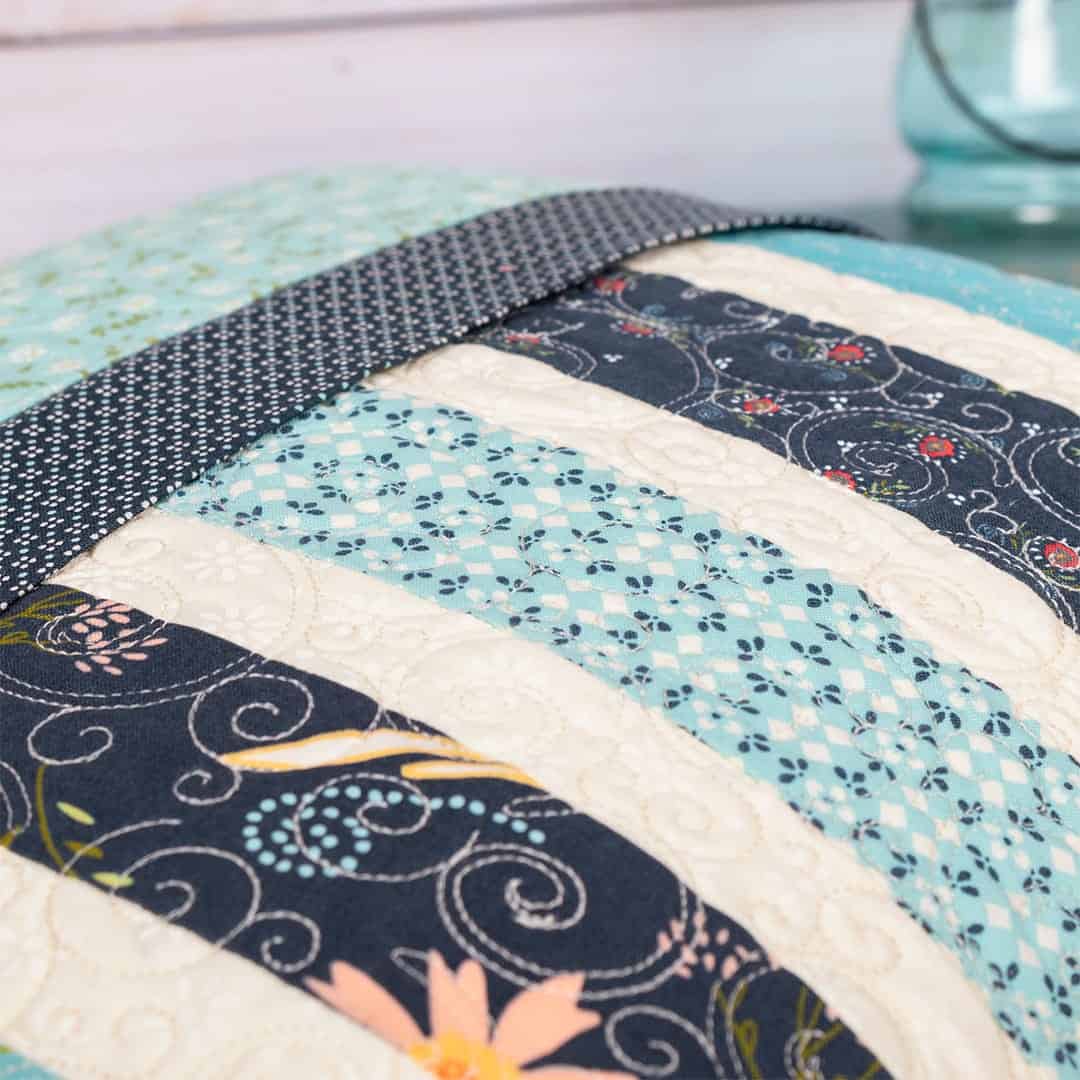 The One Step at a Time Pillow
Not only is the One Step at a Time Pillow a fun one for scraps, but it's also super simple to make with easy strip piecing. With strip piecing I was able to put this together quickly. It's a perfect project for an instant room refresh or update. Also, this pattern would be fun in a variety of fabrics! And…I was able to use my left over strip-pieced section to make my scrappy back.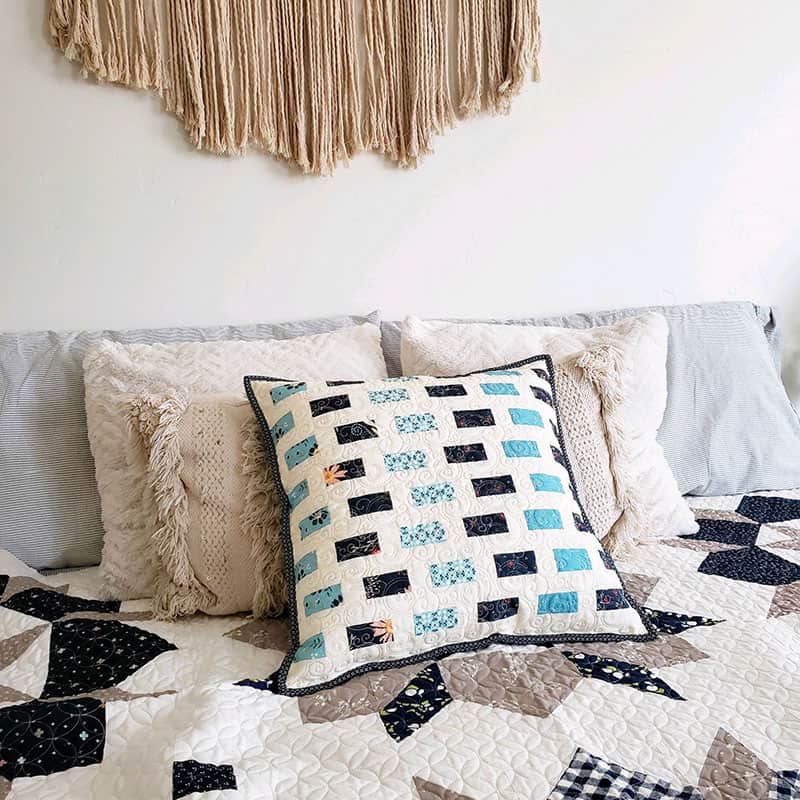 Vote for My One Step at a Time Pillow
I would love for you to vote for my One Step at a Time Pillow…the competition is pretty tough for me this week…I'm competing against my good friend and fellow Moda designer Corey Yoder, and she has made a lovely pillow as well.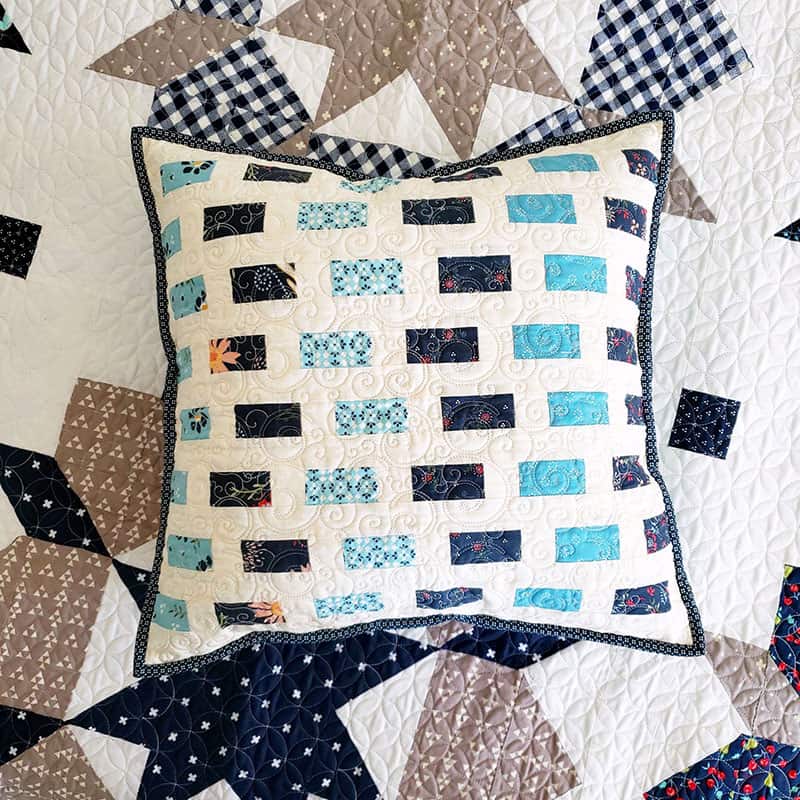 Thanks so much for stopping by to read today's Pillow Talk "Pillow Fight" post.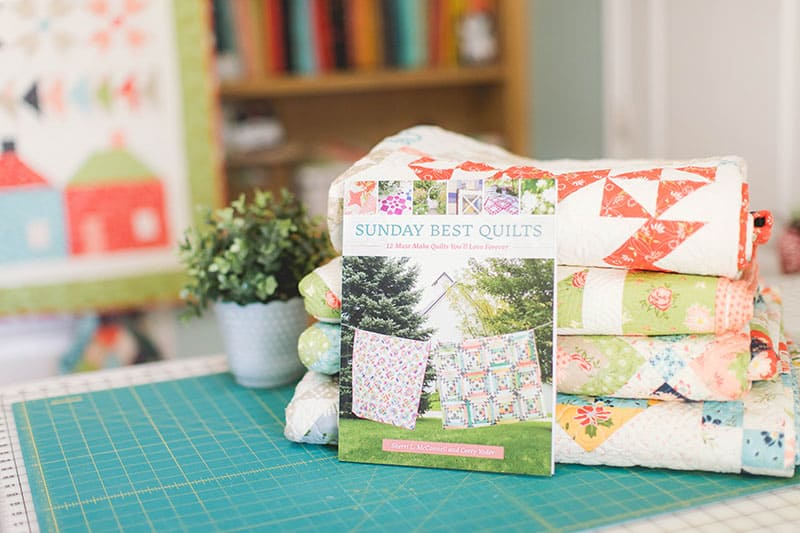 Happy quilting!