Hello and happy Wednesday! Today I'm sharing Moda Block Heads 3 Block 7. This week's block is a fun heart block pattern called Zest and is presented to us by my good friend Lissa Alexander. Lissa is a treasured friend and mentor, and I'm happy to have known her for quite a few years. She is the author of two of my favorite quilt books, Oh, Scrap and Sisterhood of Scraps. She is also the fabulous Director of Marketing for Moda Fabrics and United Notions and continually provides support and inspiration for the Moda fabric designers.
Moda Block Heads 3 Block 7
I decided to go with a low-volume background this week to bring in a little more of the grey that I hope to incorporate throughout my quilt. I also chose a coral background floral for my heart.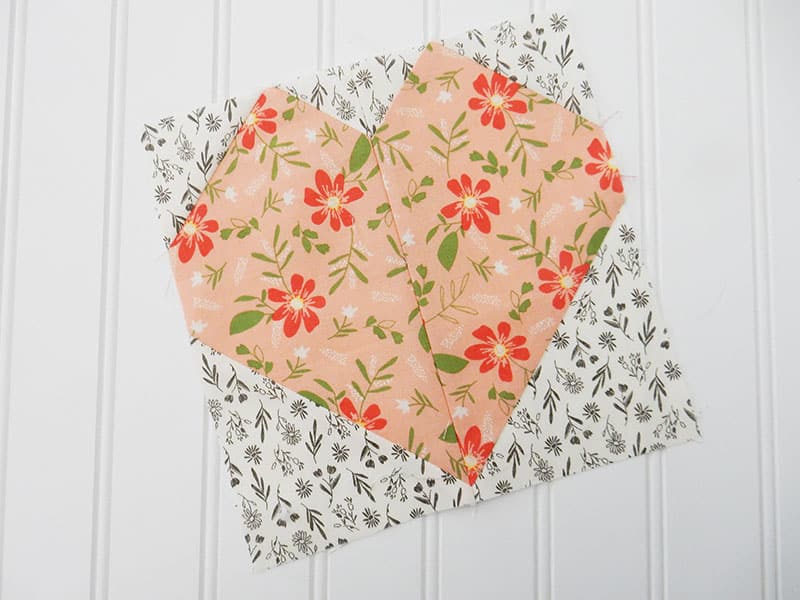 Block 7 Fabrics
Block 7 Tips and Tricks
This week's block is a fun and simple one. And it's especially easy if you use the Mini Simple Folded Corners ruler to add the background squares to the heart rectangles.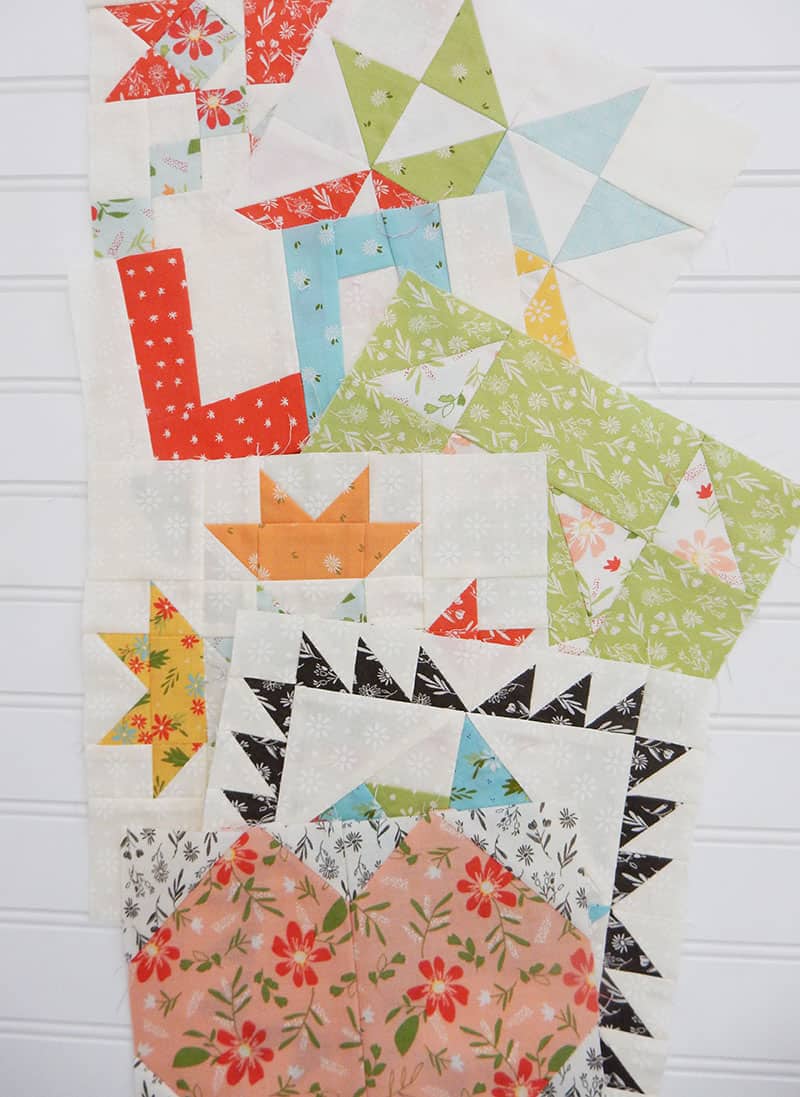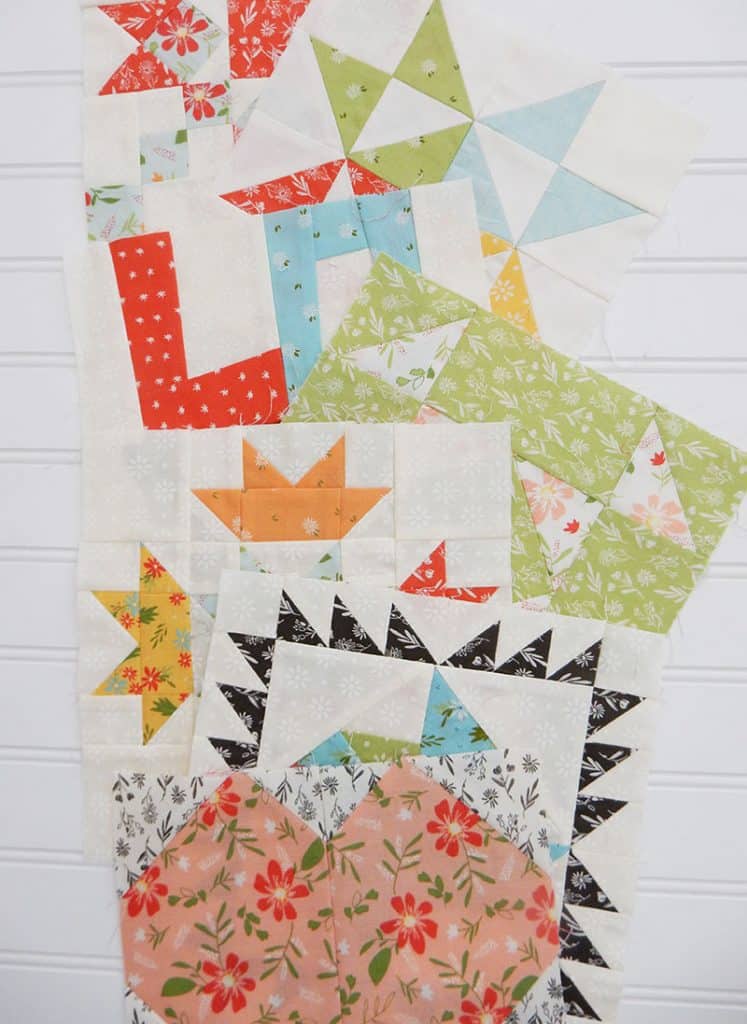 Block 7 Links
Go here or click the button below to visit Lissa Alexander's blog for the free PDF pattern for Block 7, Zest. Pattern will be available by 8 a.m. CST.
See what's happening in the Moda Block Heads Facebook Group here.
Moda Block Heads 3 Designers
Be sure to visit all of the Moda Block Heads 3 Designers to see what they're up to this week!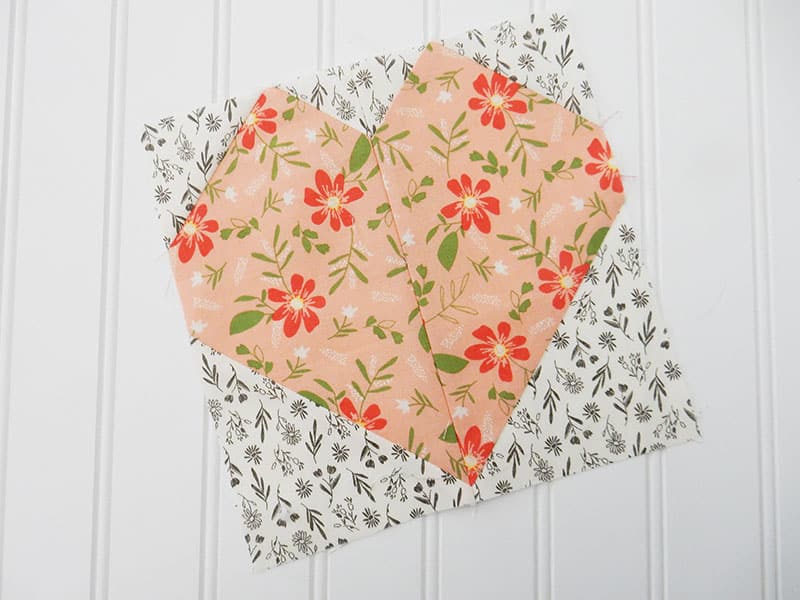 Something Fun This Week
Guess what?! We have a new fabric collection to share next week. Our fabric is going to arrive the night before we can share the fabrics. So look for all of the fun photographs of this collection next week…with quilts to follow as fast as we can get them done! Thanks so much for stopping by to read my Block Heads 3 Block 7 post. Happy Quilting!