Hello, friends, and happy Wednesday! Today I'm sharing the Moda Blockheads 4 Block 17 block in three different fabric combinations. I've also got my usual tips and tricks along with the link to the PDF pattern. Finally, be sure to read through to the end for details about some fun fabric bundles in the shop now.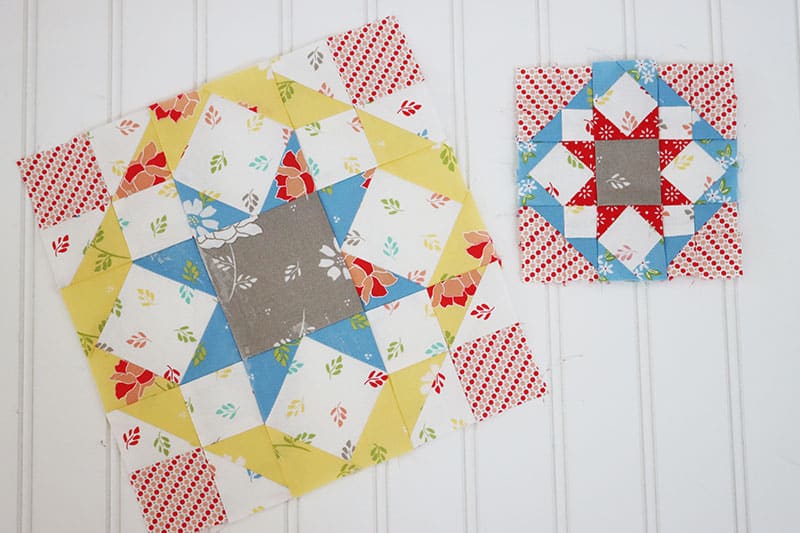 Moda Blockheads 4 Block 17
This week's block was shared by Camille Roskelley and is a delightful star with a ribbon border and corner square accents. I had fun making my blocks with a slight difference in fabric lay out so that each block has a unique look. You'll find a few options on the pattern for coloring your block.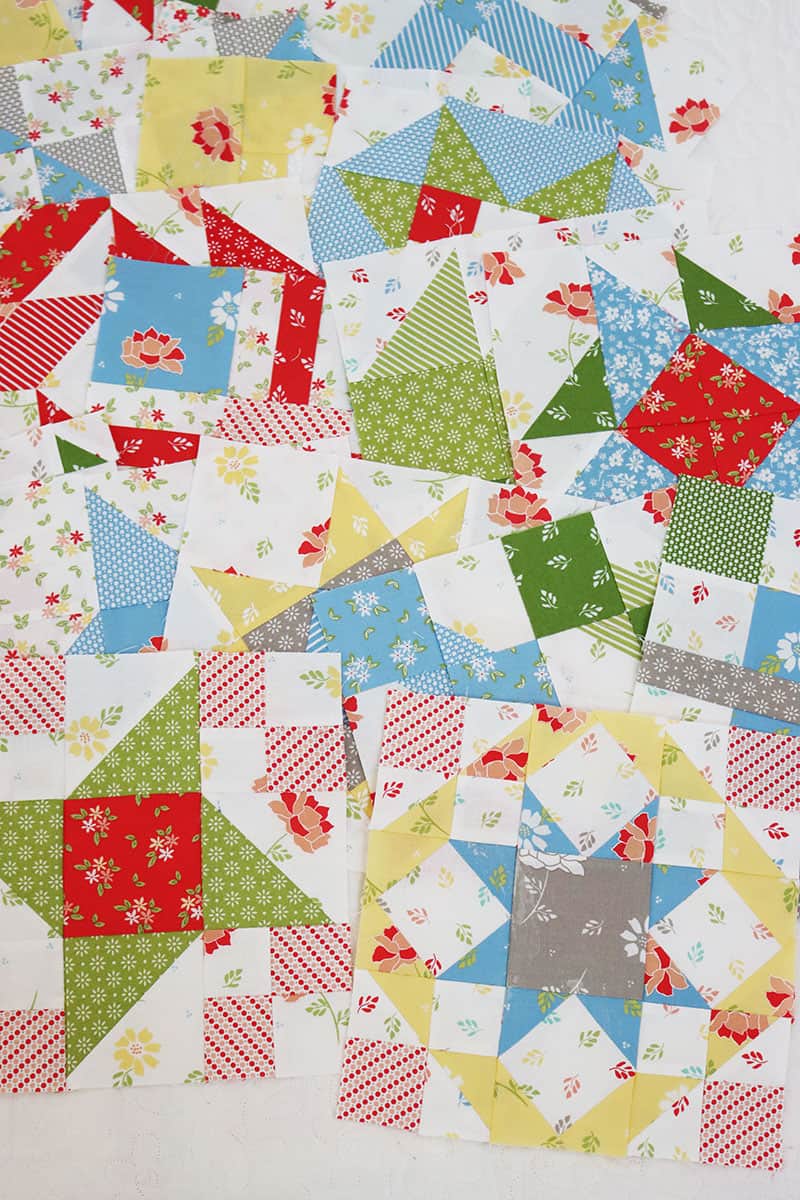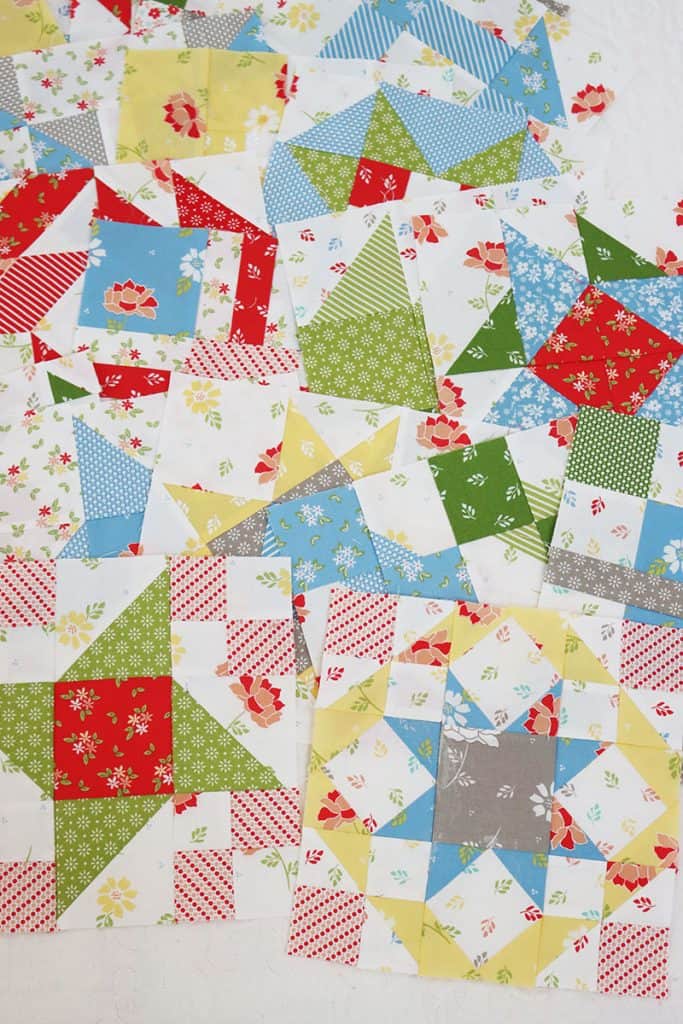 Block 17 Tips and Tricks
Here are all of the details for this week's blocks:
First, go here, or click the button below for the pattern PDF.
Decide on a color placement (or use two different ones if you're making more than one block).
Next, using the Mini Simple Folded Corners Ruler is a great help for the square-in-a-square units.
Finally, add ⅛″ when cutting the squares for the half-square triangle units to give yourself extra fabric for trimming to the correct size.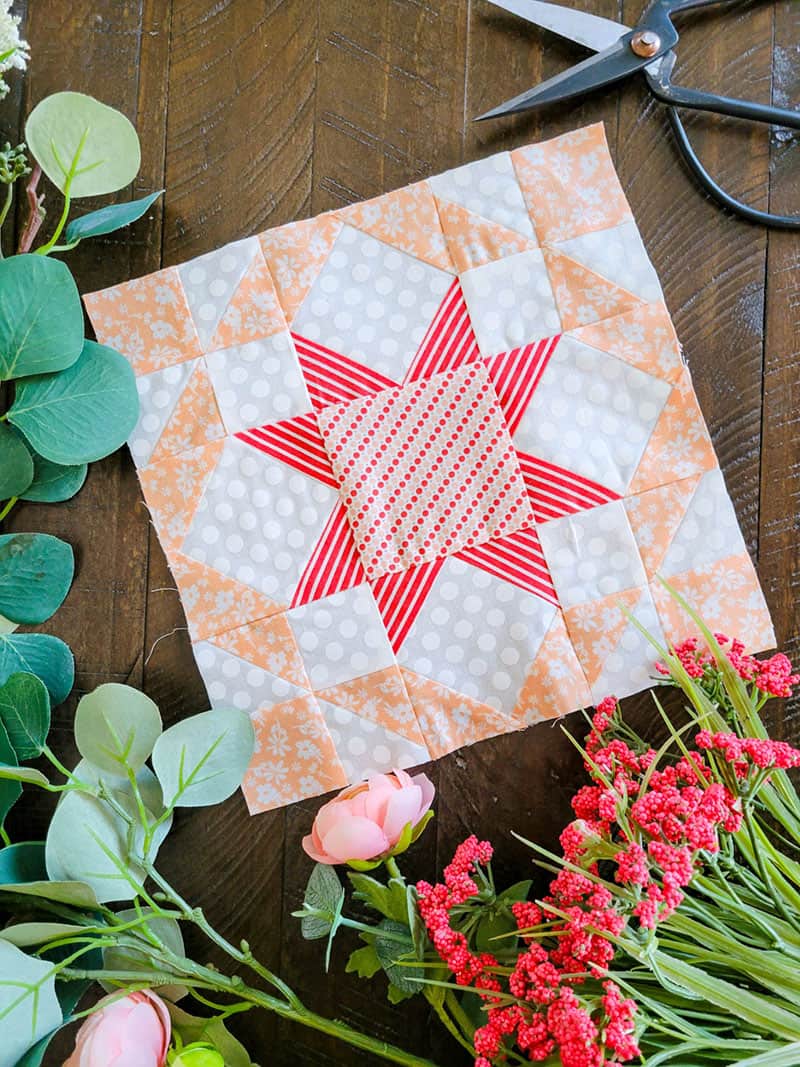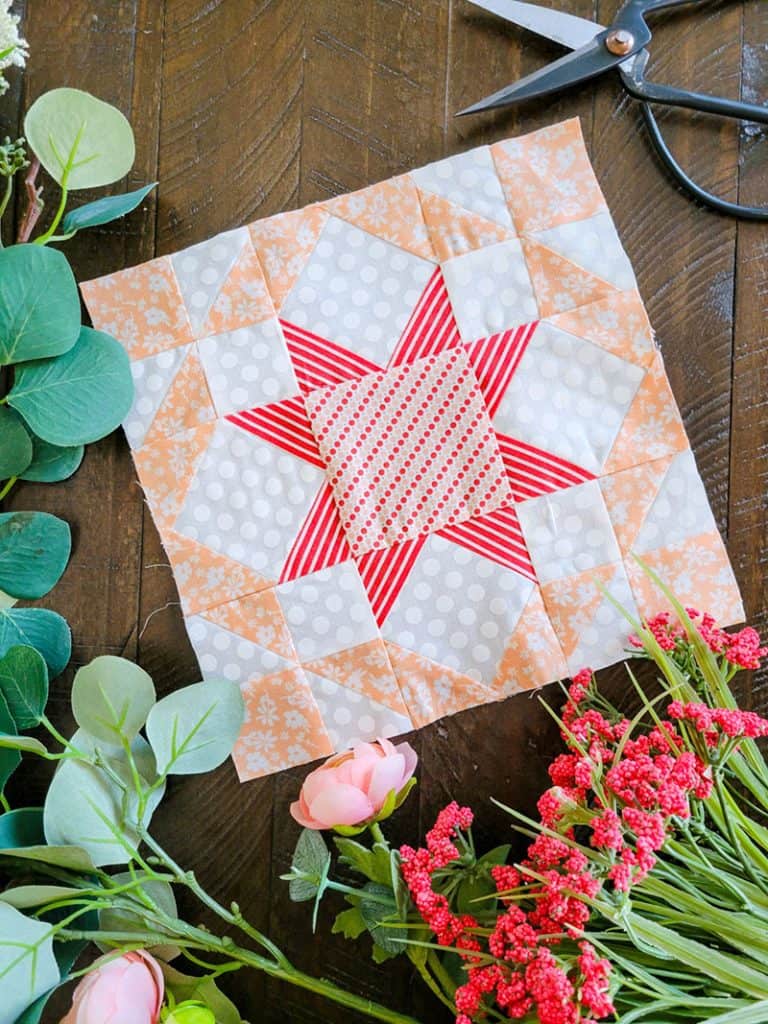 Moda Blockheads 4 Sew Along Information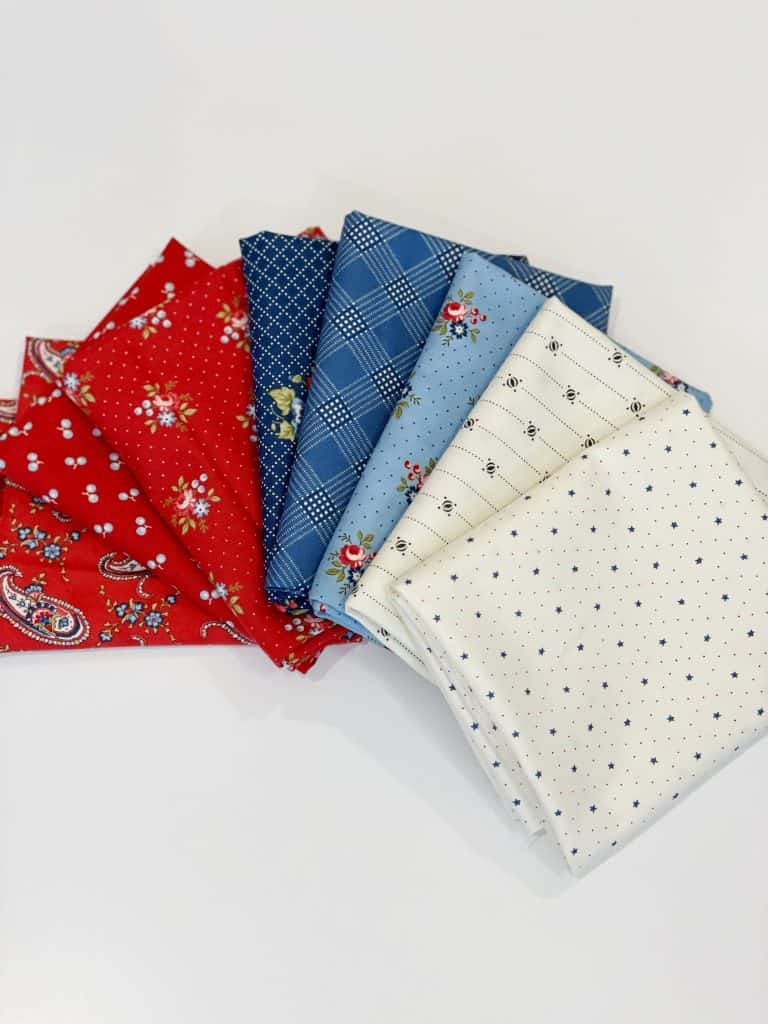 Fabric Bundles + Coming Soon!
I have some fun fabric bundles in the shop that are going quickly. Find red, white and blue bundles with Minick & Simpson fabrics along with tone-on-tone white bundles and some scrappy Sherri & Chelsi fabric bundles here. And finally, I'll be sharing block 18 next Wednesday, July 20th. But two days before that I will be able to share a brand-new upcoming fabric collection–I can hardly wait!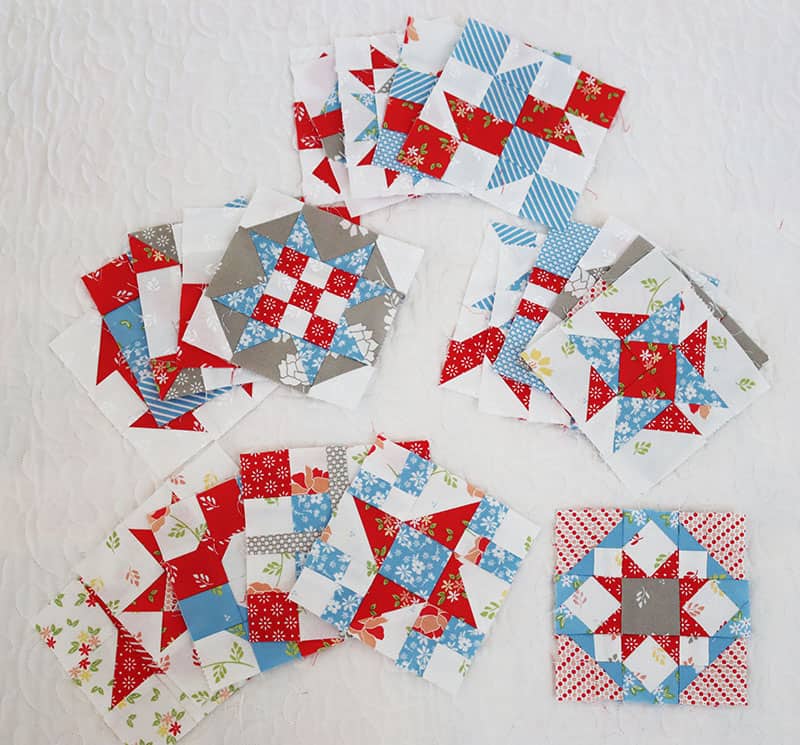 Thanks so much for stopping by to read about the Moda Blockheads 4 Block 17. Happy quilting!