Hello, friends, and happy Wednesday. Today I'm sharing Moda Blockheads 4 Block 13 which is the Evening Delight block by Debbie Maddy of Tiori Designs. I had fun making this block in both sizes the other day and have a couple of tips for you to help make sure your blocks go together easily and accurately.
Moda Blockheads 4 Block 13
Block 13 Tips and Tricks
This week's block features four quarter-square triangle units. I love giving myself plenty of extra fabric to trim these units down to the perfect size. So be sure and note my suggested sizes in the tips below. I am really loving using our Emma fabrics for the blocks–it's been really fun using a variety of combinations. And my red, white, and blue small blocks are lots of fun as well. Tips below:
First, go here to download this week's pattern, or click the button below. (Block pattern may not be available until 8 a.m. CST).
Be sure that you are sewing with an accurate ¼″ seam allowance.
Next, enlarge the C, D, and E squares by ¼″ to give yourself room to trim. Cut them at 4 ½″ x 4 ½″ for the 9″ finished blocks and at 3″ x 3″ for the 4.5″ finished blocks.
You can also view this post with a video for an example of how I trim my quarter-square triangle units.
Finally, you might want to consider starch or a fabric spray if you are making the smaller blocks.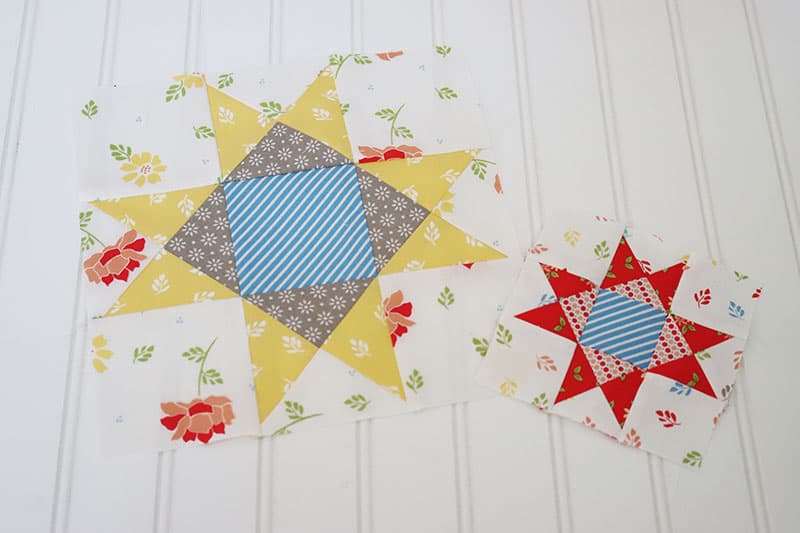 Moda Blockheads 4 Sew Along Information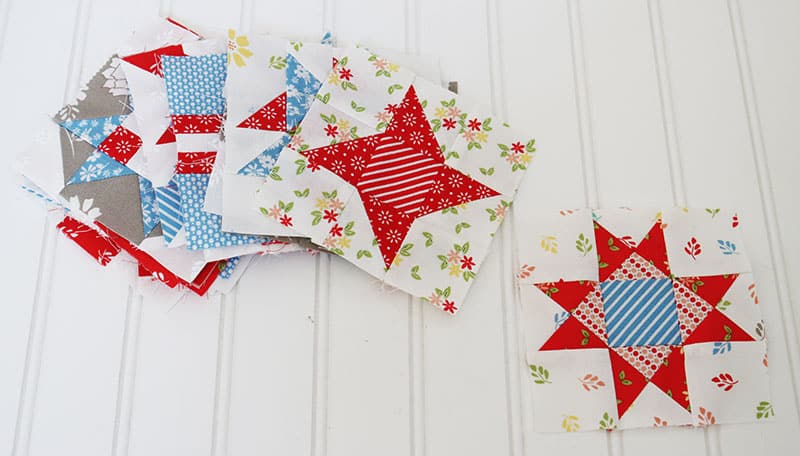 Moda Blockheads 4 Upcoming Blocks
I will be back to share block 14 in the Blockheads 4 sew along next Wednesday, June 22nd.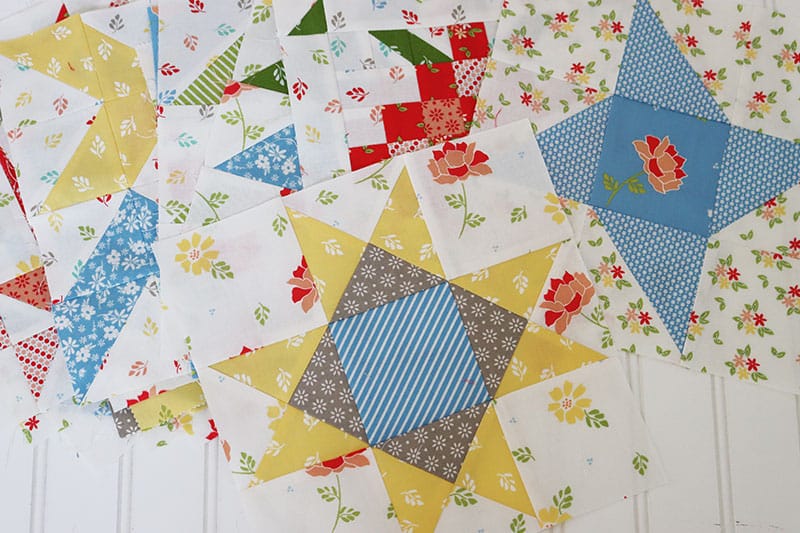 Happy quilting!