Hello and happy Wednesday! Today I'm sharing Moda Block Heads 2 Block 51. This week's block is the Power Star, a 6″ x 12″ finished block by Lisa Bongean of Primitive Gatherings. And…after this week we just have one more block to make for the quilt. I absolutely can't believe this amazing journey is nearing the end. I've loved writing these posts for each Wednesday.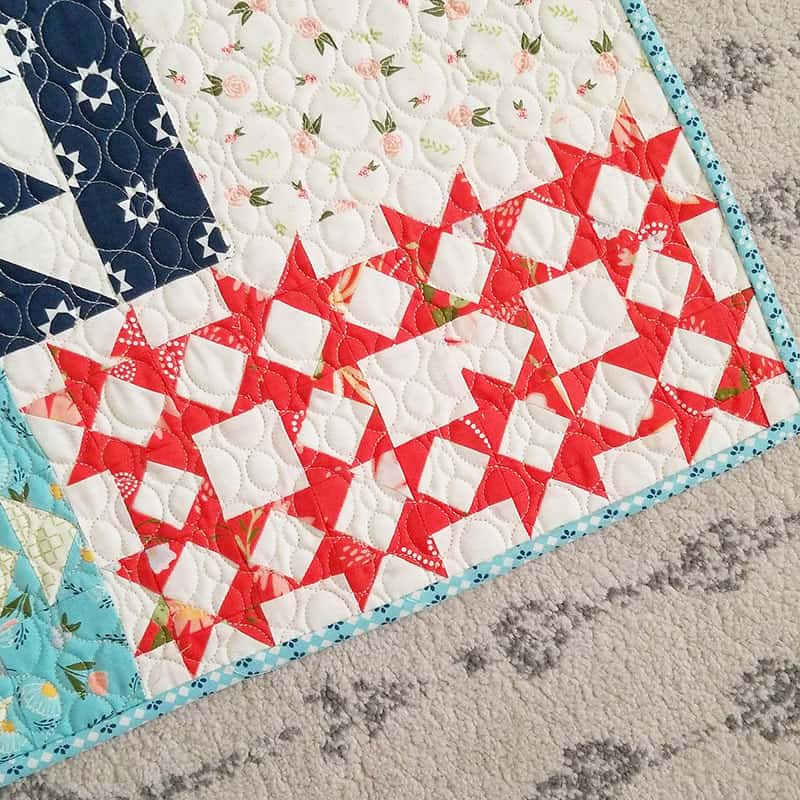 Tips for Moda Block Heads 2 Block 51
Use your favorite starch or fabric spray (I love this one) to spray fabrics before cutting. Iron or allow to completely air dry before cutting block pieces. This block uses small pieces, so this will help with accuracy.
I made the 12 Flying Geese units using this Bloc Loc ruler. (Pieces for these units will need to be cut just a bit larger according to ruler instructions).
I used the Mini Simple Folded corners ruler to make the 18 square in a square units.
I pressed many of the seams between units open to cut down on bulk.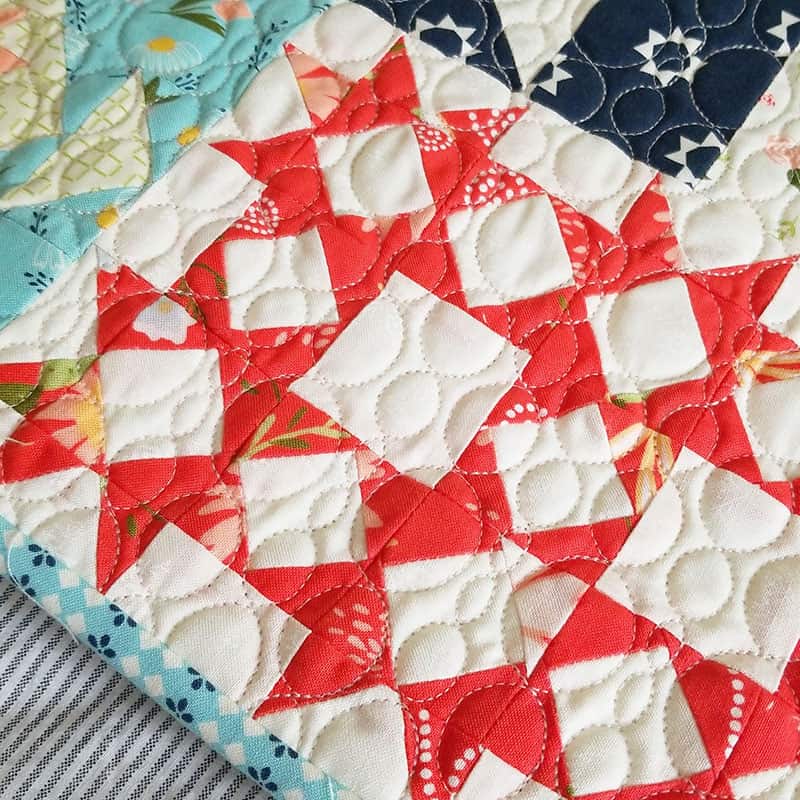 Moda Block Heads 2 Block 51 Links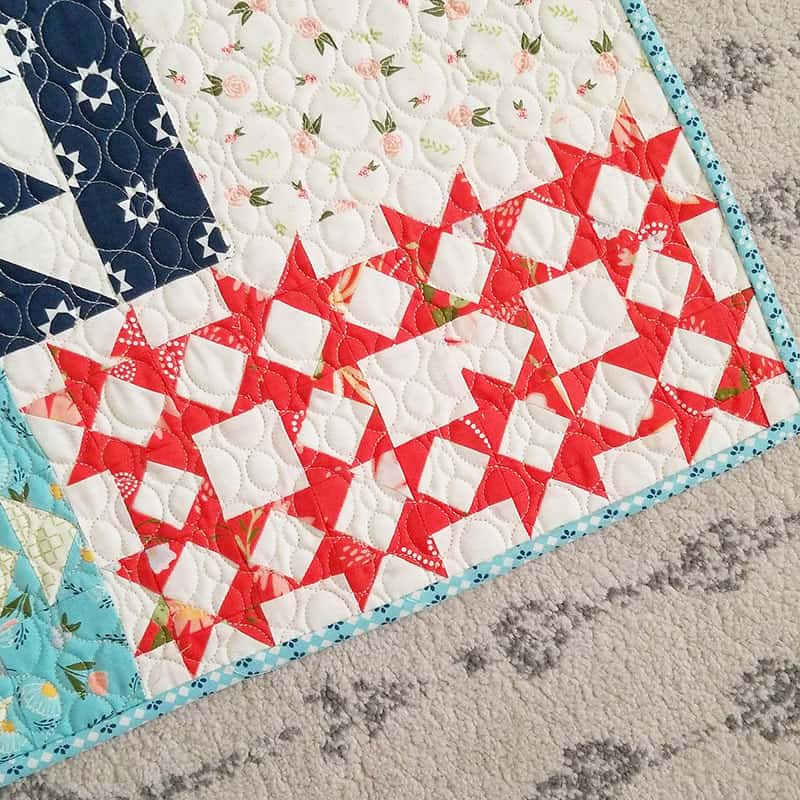 And Find the Moda Block Heads 2 Designers Here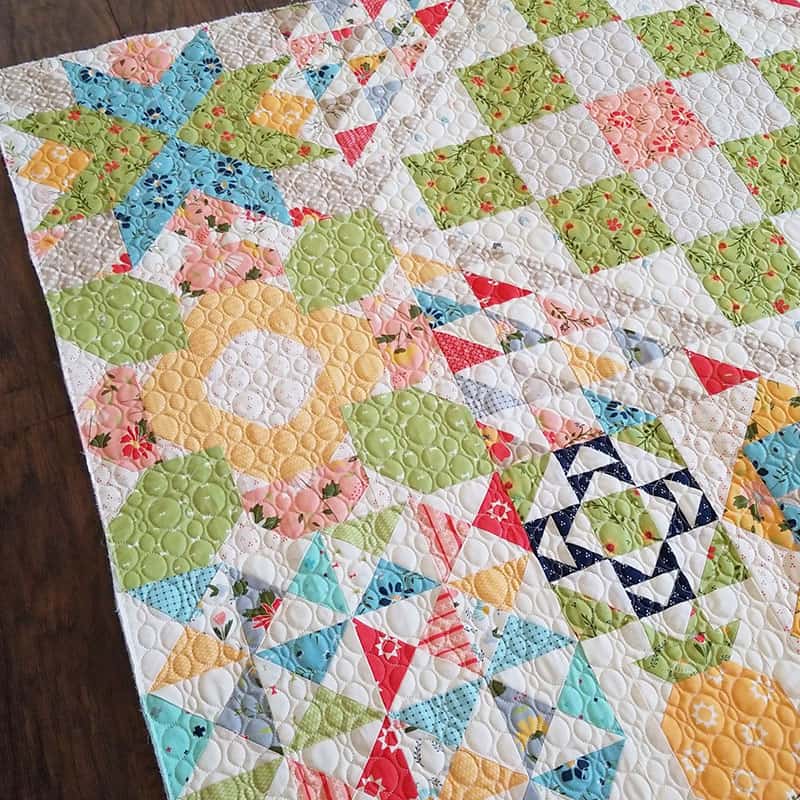 I'm so looking forward to being able to share the final block next week…and being able to share my finished quilt top. This is truly one of my favorite quilts. It contains fabric from our first eight fabric collections (just snuck in Harper's Garden in the binding!), and really shows how much fun a scrappy quilt can be.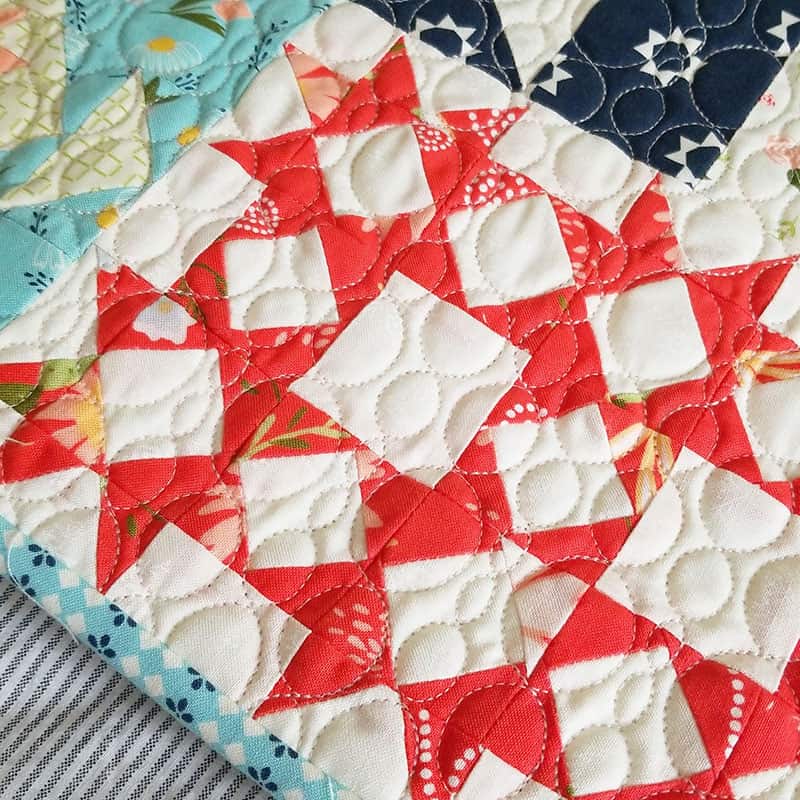 Happy quilting…and thanks so much for stopping by!