Hello and happy Wednesday! Today I'm sharing the Moda Block Heads 2 Block 46, "On Point Star" by Stacy Iest Hsu. This week's block is another 6″ block that goes together quickly and allows you to choose several favorite fabrics to use in putting it together.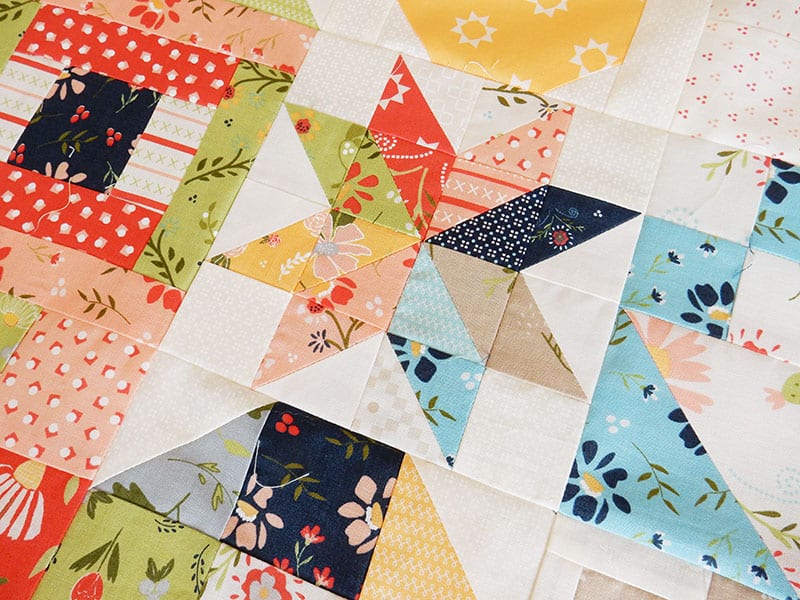 I love star blocks of all kinds, and this one is really cute! I actually used eighteen different fabrics in my block (some of the backgrounds are different, and there are two different prints of most of the eight colors). My block is scrappy, though, mostly because I already had a bunch of half-square triangles pieced and ready to trim.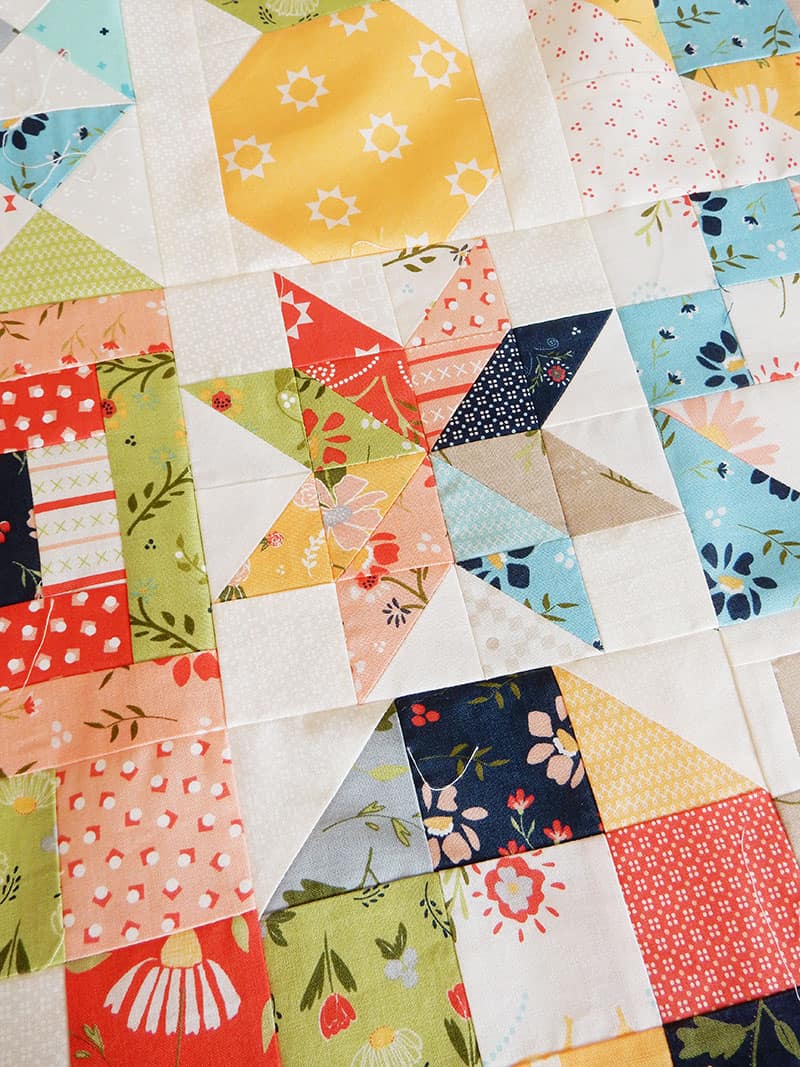 Moda Block Heads 2 Block 46 Tips and Links
I used mostly half-square triangles that were already pieced, but I sized up the squares to measure 2 ½″ x 2 ½″ for the ones I did make. Then I trimmed them down to size.
Visit the Moda Block Heads 2 Landing Page for previous block patterns and information.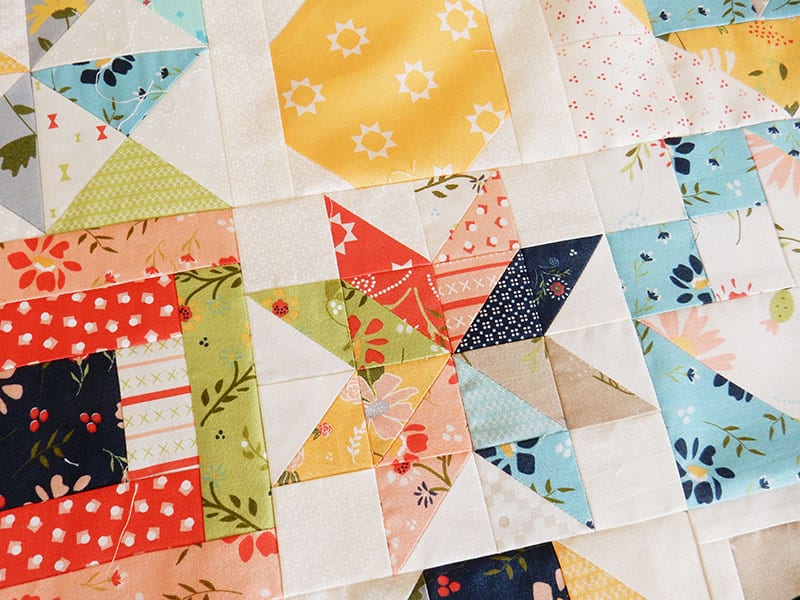 Visit the other Moda Block Heads 2 Designers Here: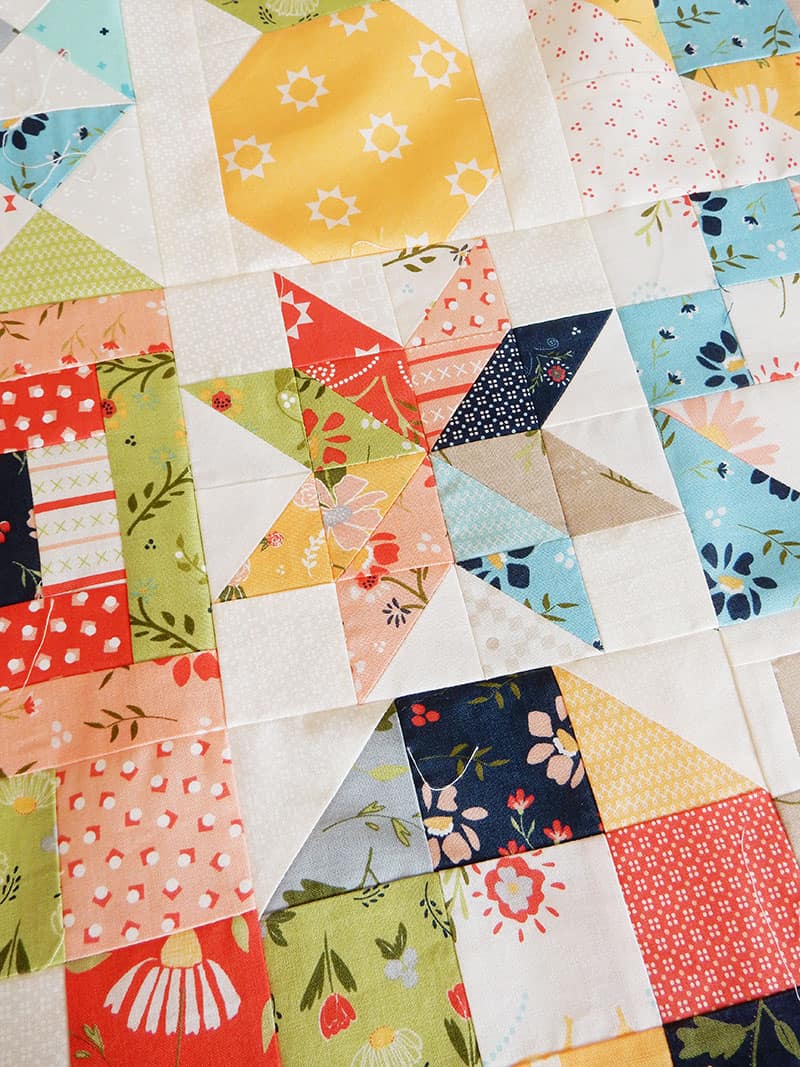 Happy sewing the Moda Block Heads 2 Block 46! Can you believe there are only six more blocks to make? I'm going to miss these blocks so much…might have to find another project to quilt along with on Wednesdays!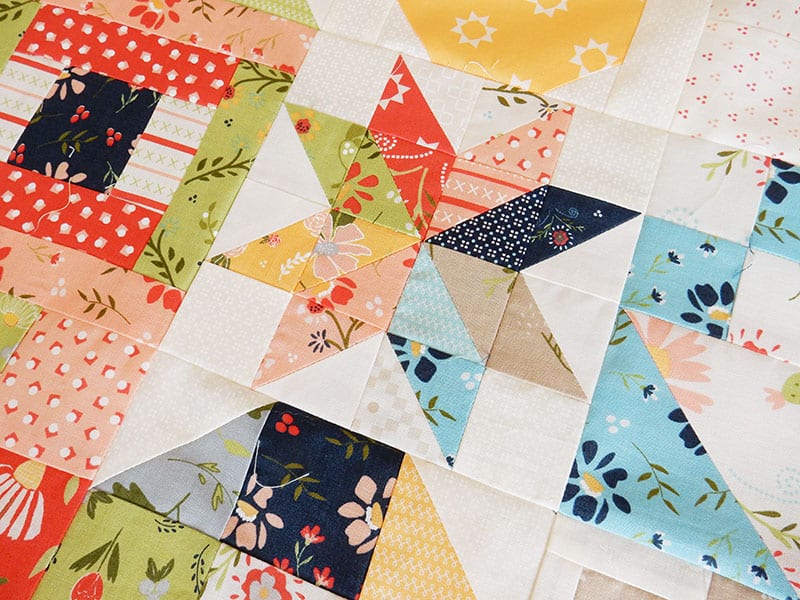 Happy quilting, and thanks so much for stopping by!