Hello and happy Wednesday!  Since it's Wednesday, that means it's Block Heads day!  And I'm happy to be sharing the Moda Block Heads 2 Block 2 today!  First, I know there were some technical issues last week.  I believe the issues have been corrected now, so I'll add the link again to the end of this post.  This week's block is a fun 6″ block.  I love 6″ blocks, and I know many of you do as well.  So I'm also going to include some tips today for piecing this size of block!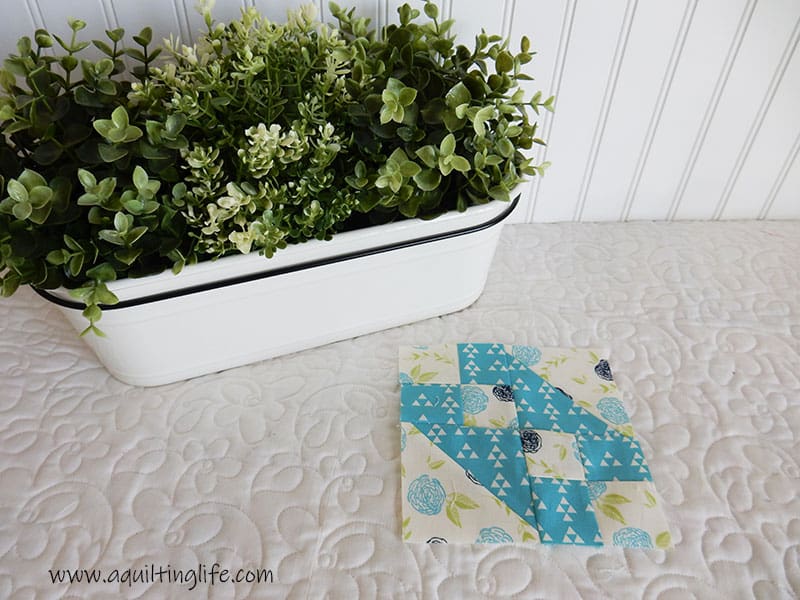 This week's block was fast and fun.  I love blocks with simple pieces.  Just a couple of half-square triangles, and some squares, and you're ready to go!  The fabrics can really be the star in this type of block.  I used the triangle print from our Desert Bloom collection combined with my favorite blue floral from Creekside!  Since I had so much pink in last week's block, I thought I'd better add in some blue!
A group photo!  I absolutely love taking photos of all of the blocks each week as a new one is added!  This week's cute block is by Barb of Me & My Sister.  Barb and Mary are both so much fun to be around and have terrific fabrics, patterns, and rulers, too.  You might remember I made this bucket using my Clover Hollow fabric and their pattern shortly before Quilt Market. (I have the link to their blog for this week's pattern near the end of this post).
As I mentioned earlier, I love piecing 6″ blocks.  Here are a few tips if you are new to making smaller blocks:
Tips for Piecing 6″ Blocks:
Press fabrics before cutting them out.  You may also want to use Best Press or your favorite spray starch on the fabric before cutting.
Cut carefully.  Small cutting errors can make a big difference in small blocks!
Lay out your pieces before sewing them together to make sure you like the mix of colors and prints.  Sometimes even though fabrics look great together, they might not be as pleasing when in the proportions needed for the block.
Make sure your seam allowances are ¼″ or even a scant ¼″ if there are many pieces.  This helps with accuracy.
Consider pressing half-square triangle seam allowances open.  This helps reduce bulk in places where a lot of seams come together.  I also flipped the seams in the four-patch sections for this block.  See my post on getting four-patch unit seams flat here.
Press each step of the way.  I press after every single seam I sew.  I think it really helps block accuracy.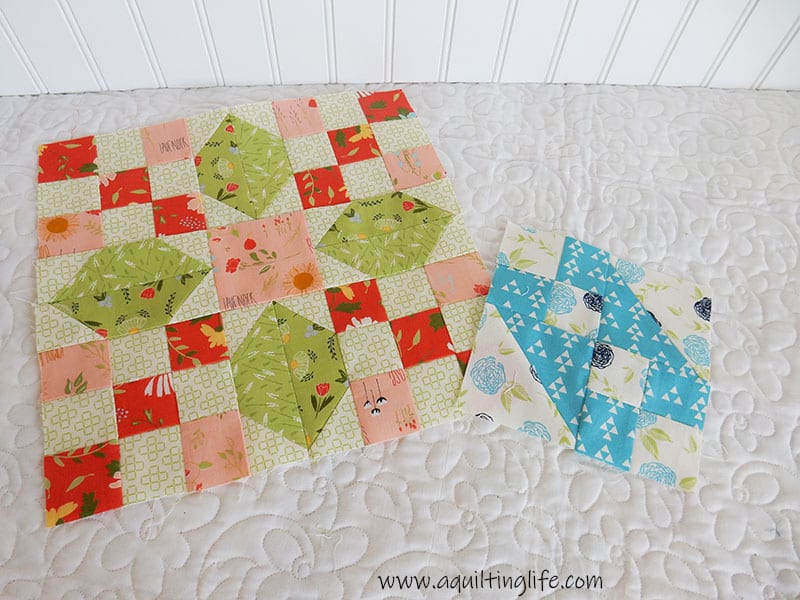 It's been so much fun to see Moda Block Heads 2 blocks showing up on Instagram and on the Block Heads Facebook page!  You can print or save the Basic Instructions page here. And you can get the PDF for last week's block here.  Remember to go to Barb & Mary's blog for today's block pattern here! Have fun piecing the Moda Block Heads 2 Block 2 this week!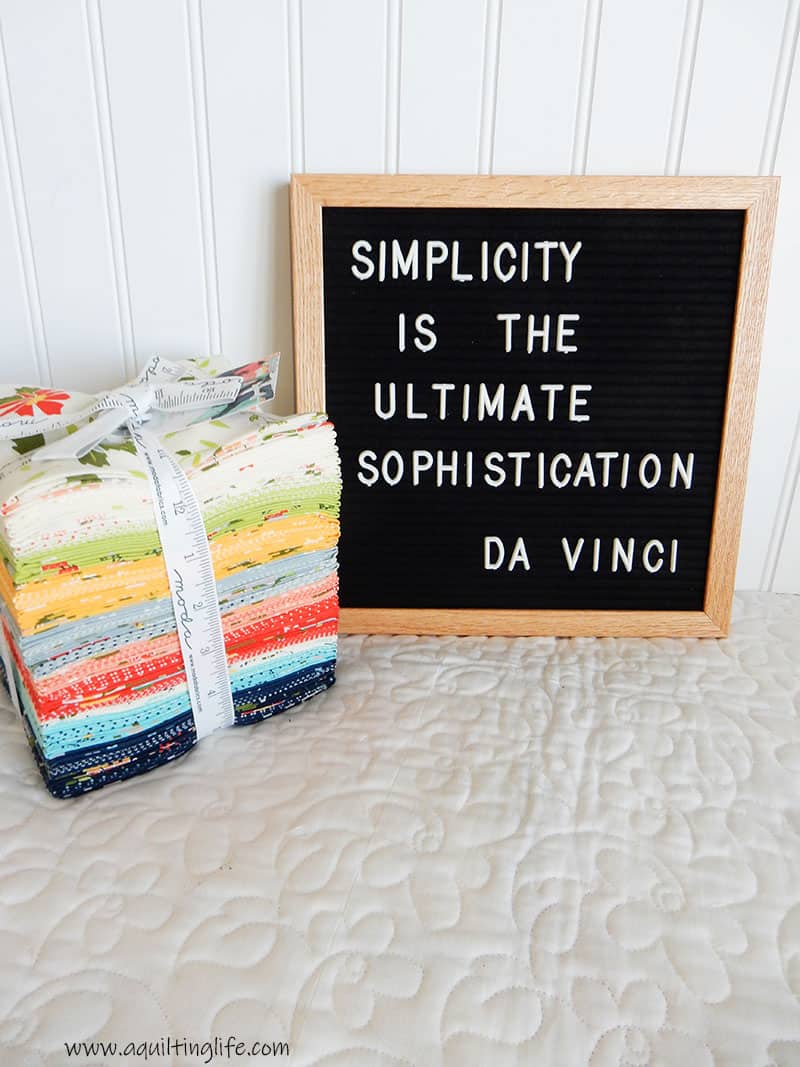 Finally…I got the chance the other day to add a quote to the cute Letterboard my daughters got me for Mother's Day.  They know I love words and quotations, and so this was really a fun gift to receive.  I've been so busy behind the scenes working on things that I can't share yet that life has been a little crazy.  So I chose this thought from Leonardo da Vinci as my first quote.  I want this to me my mantra for the rest of the summer!  We'll see how that goes!
Happy quilting, and thanks so much for stopping by!