Hello, friends, and Happy Thursday! Today I'm stopping by to share the Labor of Love Sampler Block 7 PDF pattern. This week's block is one of my favorites and is based on one of the small projects from the book, Window Box. And while this block does feature Grandmother's Flower Garden blocks…you only need to make four! You can easily make all four in just a couple of hours while watching or listening to something. And I have a video tutorial in case you've never made these blocks before.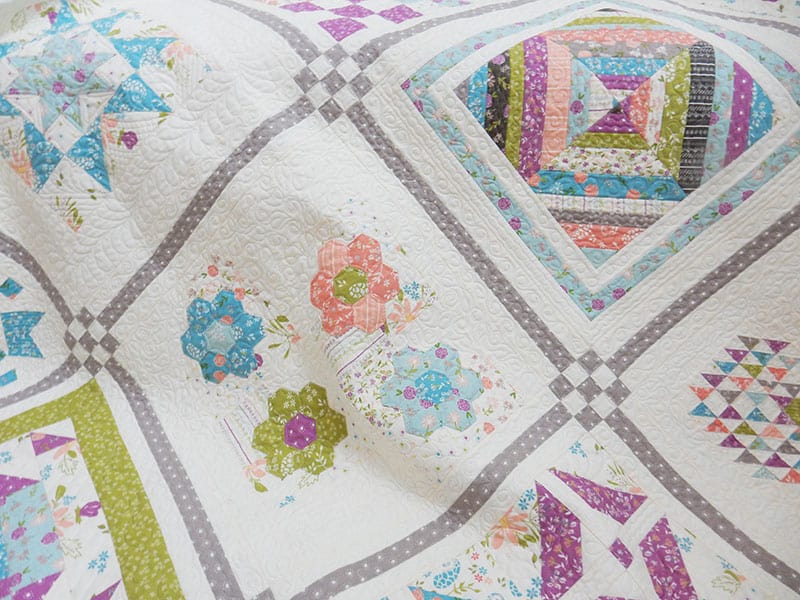 Labor of Love Sampler Block 7
For my blocks I decided to go with four different color blocks and four different centers. But you'll notice that I made one of my flowers using six hexagons from the same print but changed it up on the other three blocks–making them a bit scrappier. I also used low-volume prints from Balboa for the block backgrounds.
Block 7 Links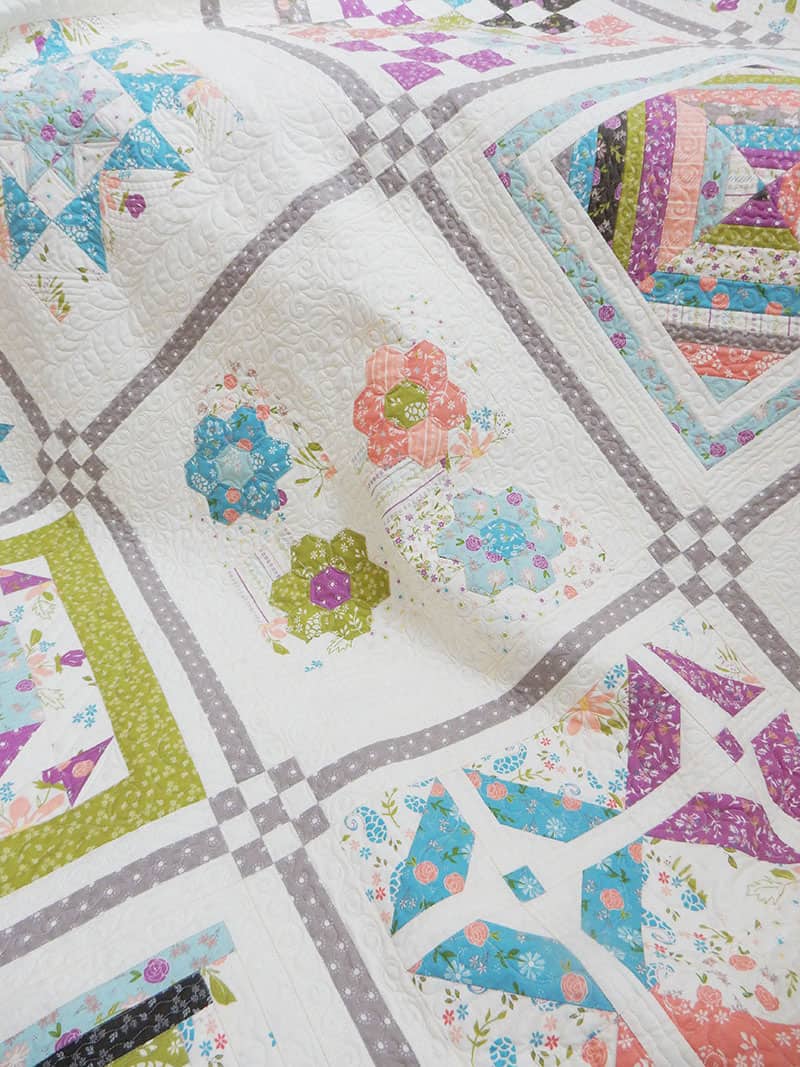 More Labor of Love Sampler Links
Here are all of the links you'll need if you're just joining in!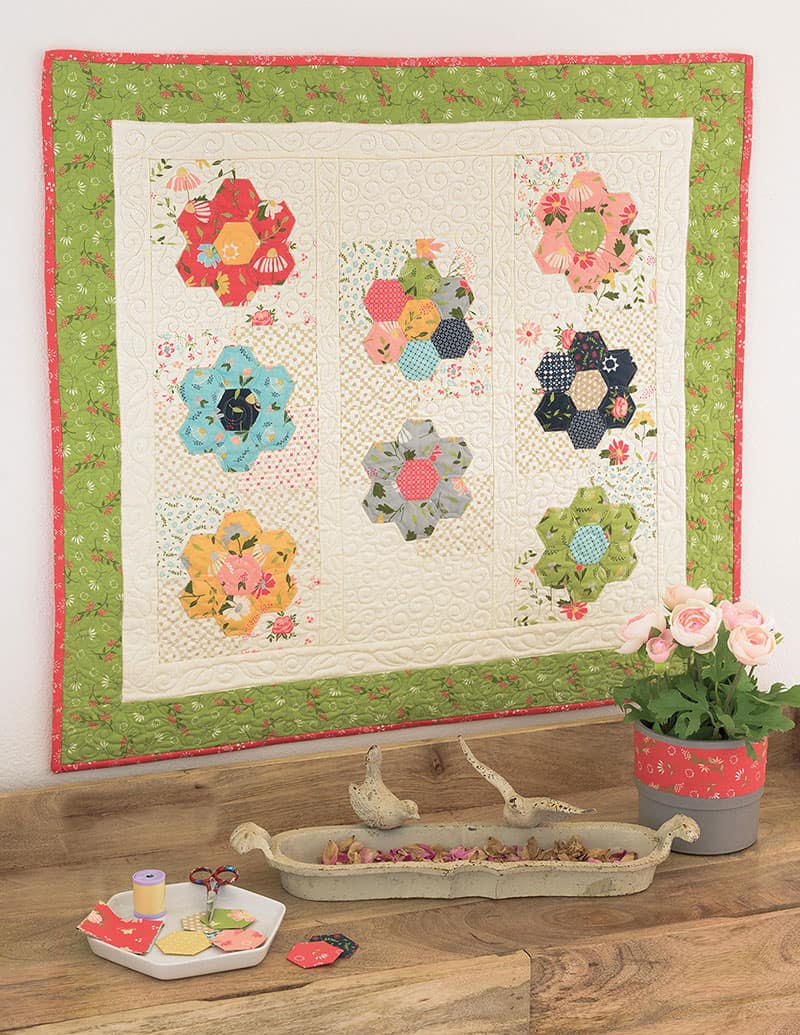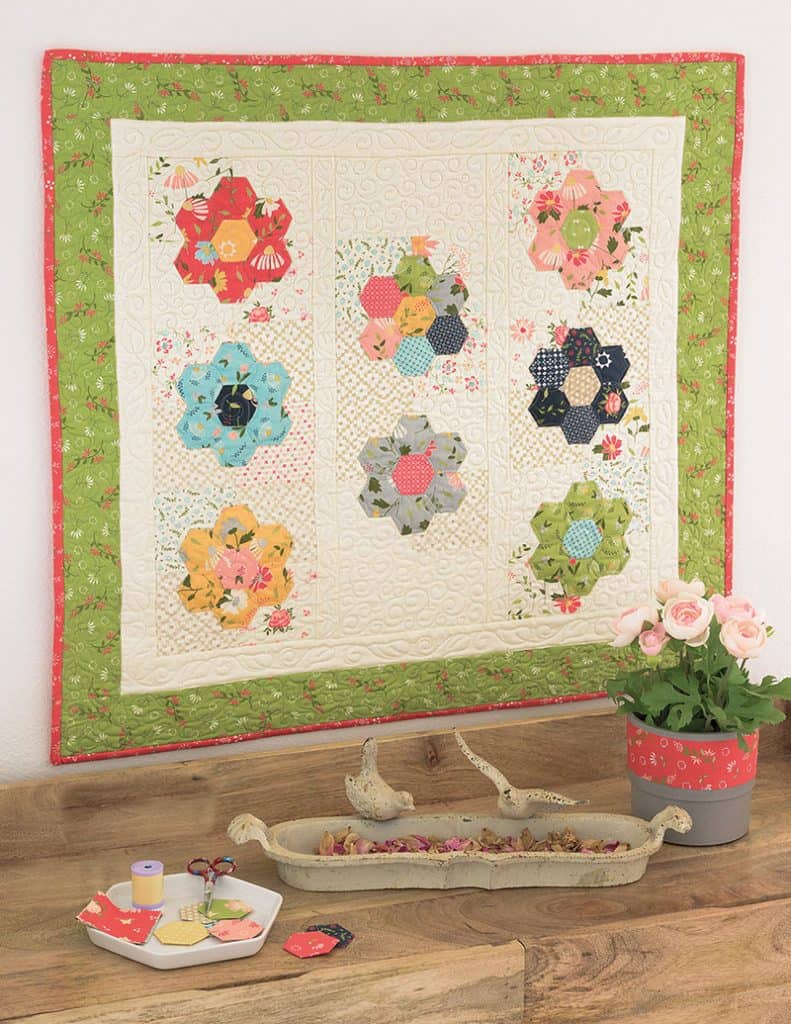 Window Box Wall Hanging from Labor of Love
As I mentioned above, this project is one of my favorites from the book. After you make the four Grandmother's Flower Garden flowers for this week's block, you might want to try this project. After all, it only requires 8 blocks! And if you really love this technique, you might enjoy two other Grandmother's Flower Garden block patterns I have:
Thanks so much for sewing along. I have loved seeing all of the blocks showing up on Instagram! Happy quilting!