Hello and happy Tuesday! I'm so excited to share my finished Christmas Quilt Sampler today! I shared a sneak peek of this quilt last Saturday on my weekly Saturday Seven post and could hardly wait to give you all of the details!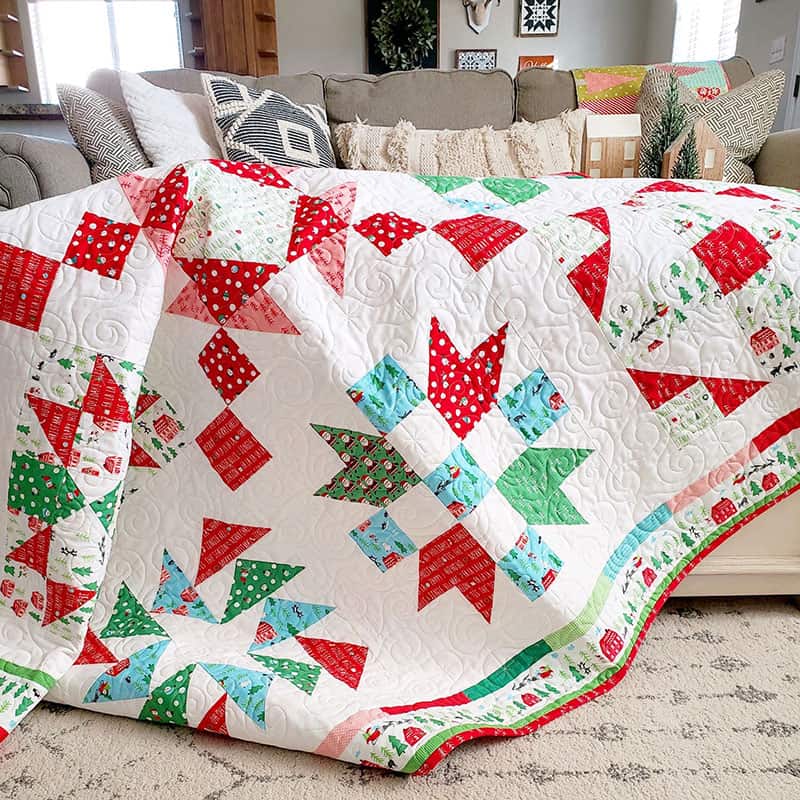 Christmas Sampler Quilt
Some of you might recognize parts of this quilt. The quilt blocks are from my 2018 free Block of the Month quilt here on the blog. I made blocks in several versions, but this is my first finish. I just had to get this one ready to use this year! A couple of weeks ago I added the borders and sent if off to be quilted, it arrived home just in time for me to get it bound and ready to enjoy for this season.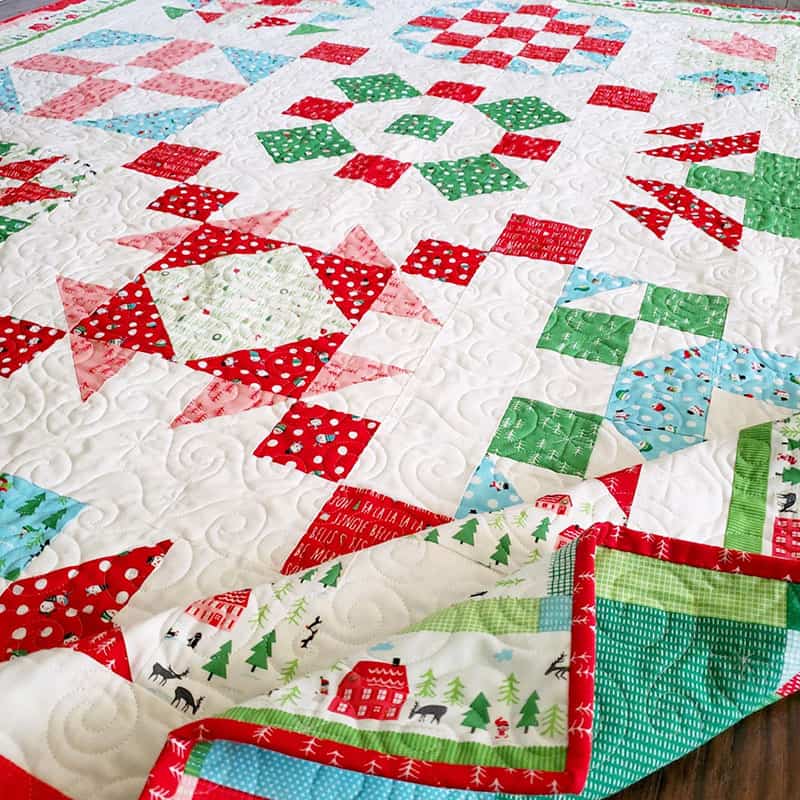 Christmas Sampler Quilt: Fabric Details
The border print and all of the fabrics in the quilt front are from The North Pole collection by Stacy Iest Hsu for Moda Fabrics. The backing is a patchwork print from the collection that has the border print on the eges. It was so much fun to use all of the border portions for my quilt border and to use the patchwork yardage for my backing. The binding is the cute tree print on red. I used Moda Bella 9900-200 for the backgrounds but also used some of the low-volume prints for block backgrounds.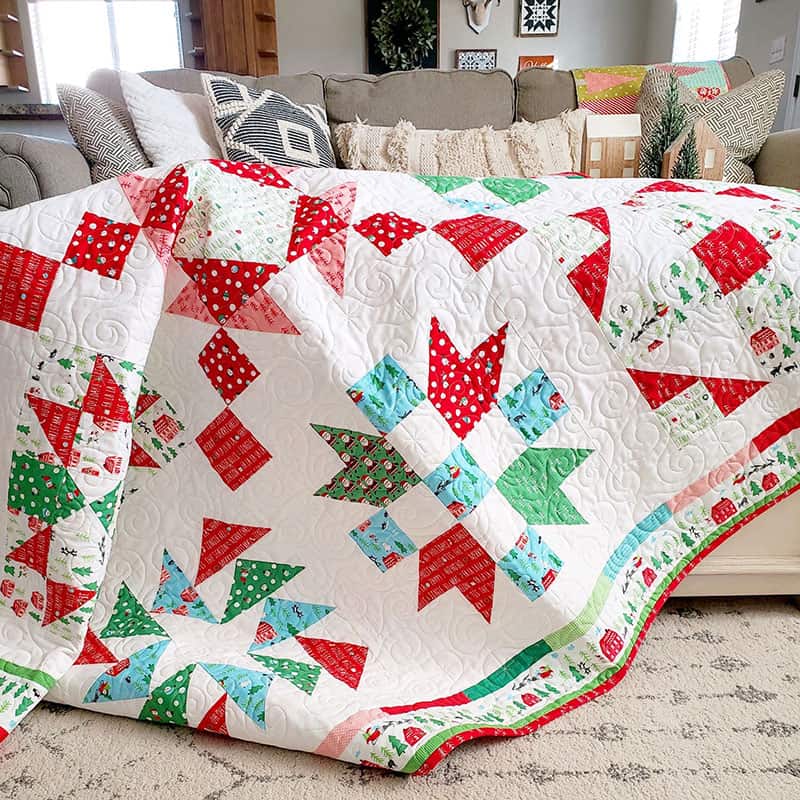 Christmas Sampler Quilt: Pattern Details
The block patterns and finishing instructions were all free on my blog during 2018; however, I've now combined everything into a PDF which is available in my shop. And use the code THANKFUL2019 to get 25% off through December 1st (Hint: the code works on everything in the shop except for pre-orders–items will ship December 2nd). The pattern includes blocks in two different sizes along with material requirements and finishing information. Find the PDF pattern here.
Happy quilting, and thanks so much for stopping by!