I hope you will enjoy this fun Round up of some of my favorite Christmas Quilts to Make & Love. And we filmed a video with most of the featured quilts and projects. The final two on today's post weren't quite finished when we filmed but are finished now. Enjoy! (Note: this post originally published on November 9, 2020).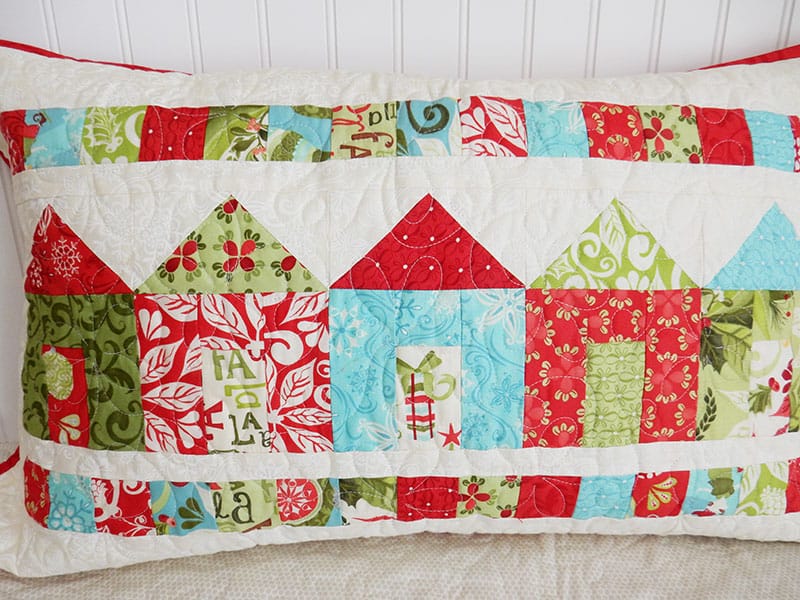 Christmas Quilts to Make & Love
Christmas Quilts Video
Watch my Christmas Quilts Video above, or go here to watch on my YouTube Channel. Then keep reading for photos and links of the projects I shared.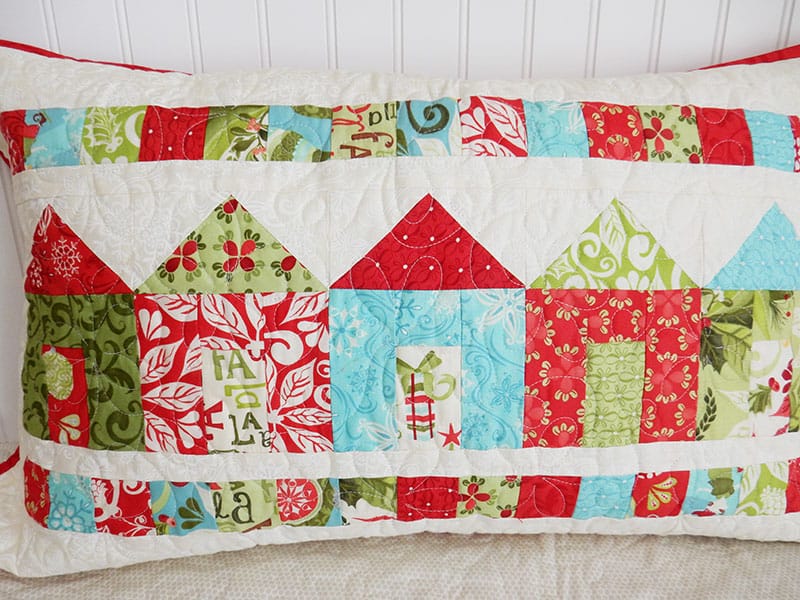 Christmas Village Houses Pillow
My Christmas Village Houses Pillow is one of my favorites to decorate with each year. I generally have it on a sofa in our family room but feel like I should make one for each bed in our home since the size is so good for an accent bed pillow. Get the directions here.
Hopscotch Table Topper & Christmas Tree Skirt
While I couldn't find pictures for the Hopscotch Table Topper and Fig Tree Christmas Tree Skirt…they are both such cute projects. I made them both in Christmas Figs fabric (find Christmas Figs II here), and love them both. (You can see what they look like on the video. Find the Hopscotch pattern here and get the Tree Skirt pattern here.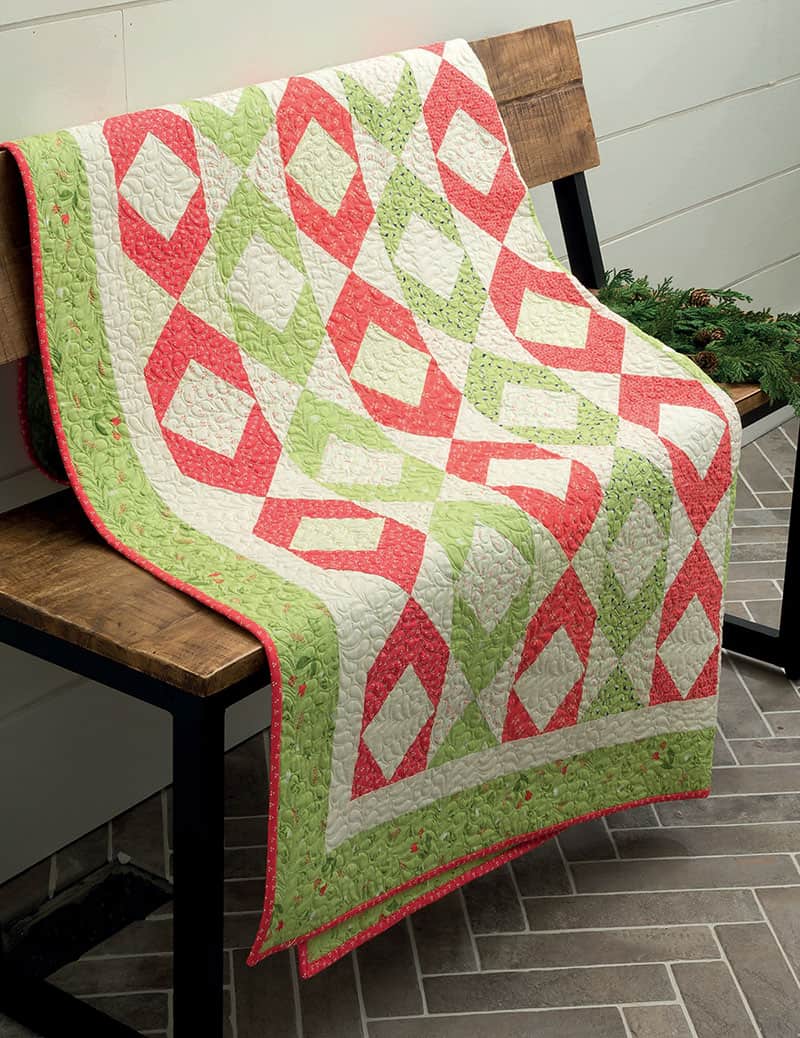 Gift Wrap Christmas Quilt from Moda Merry Makers
This lap size quilt features Fig Tree fabrics mixed with some of our Sherri & Chelsi collections. And the pattern is included in a compilation book with so many other cute Christmas and holiday projects. Get the Moda All-Stars Merry Makers Book here.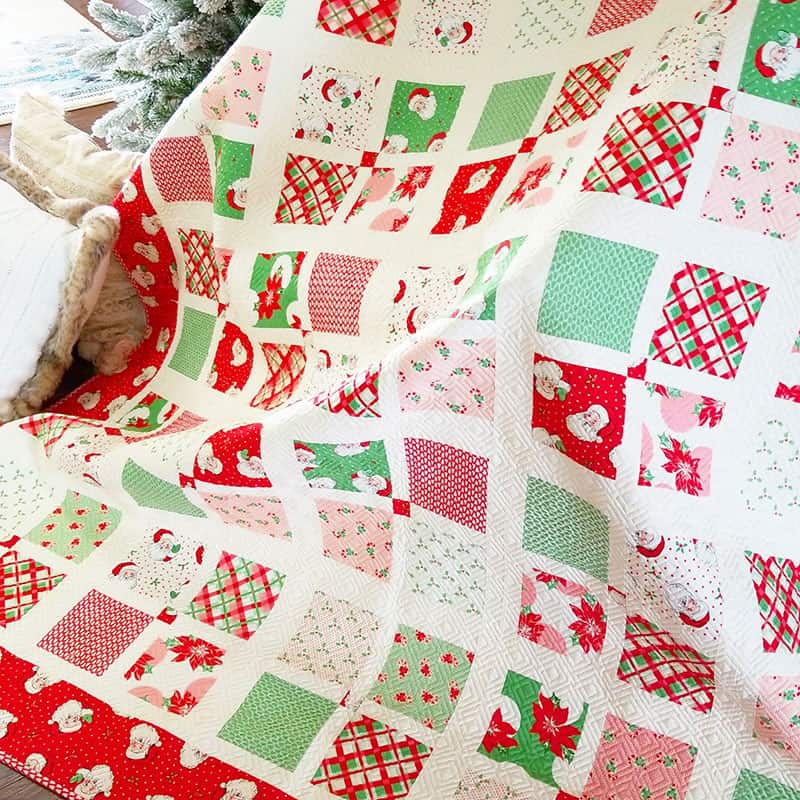 Four Square
Another of my favorite Christmas quilts is my fun and fast Four Square quilt. I love it in these Christmas fabrics and can't wait to make it in an everyday collection as well. Find the Four Square pattern in paper and PDF here.
Red & Green Half-Square Triangle Quilt
My 2019 Block of the Month here on the blog was a fun half-square triangle quilt. I made an extra quilt that year using just red and green and love how it turned out. Get the pattern in PDF here.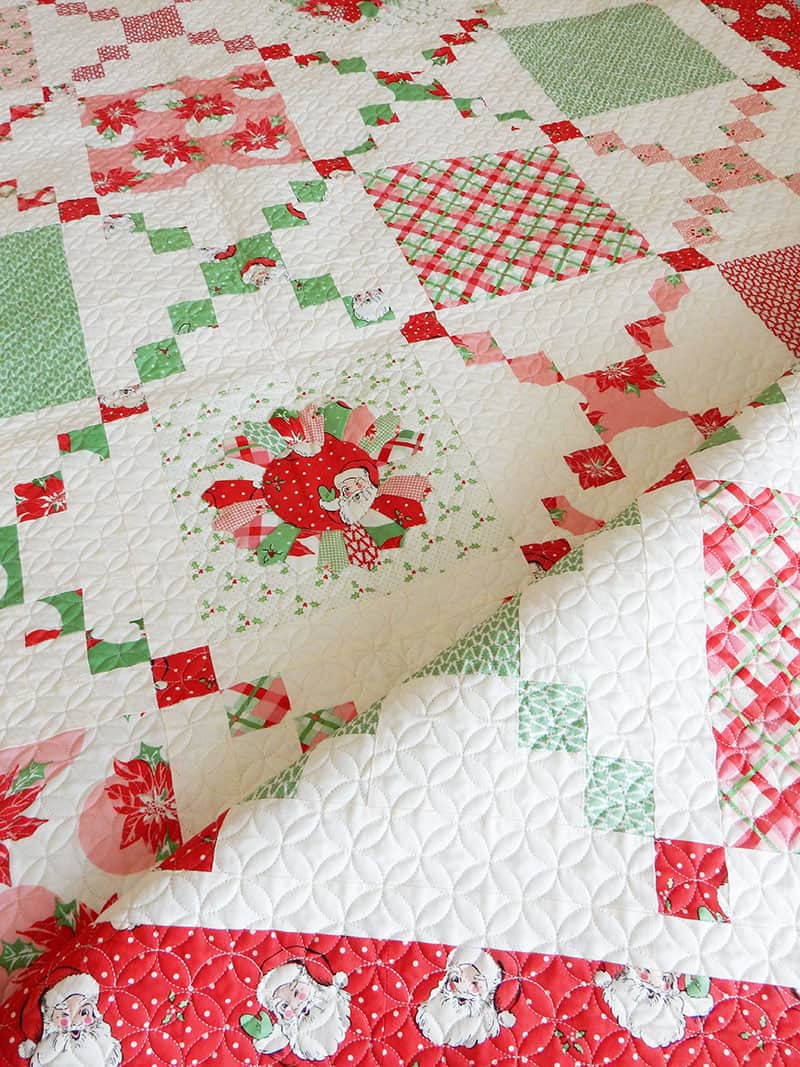 Pot Luck
I first made my Pot Luck quilt with a fun Sweetwater collection (see my original post and quilt here). But when the Swell Christmas collection arrived, I knew I needed another one! Find the pattern in paper and PDF here.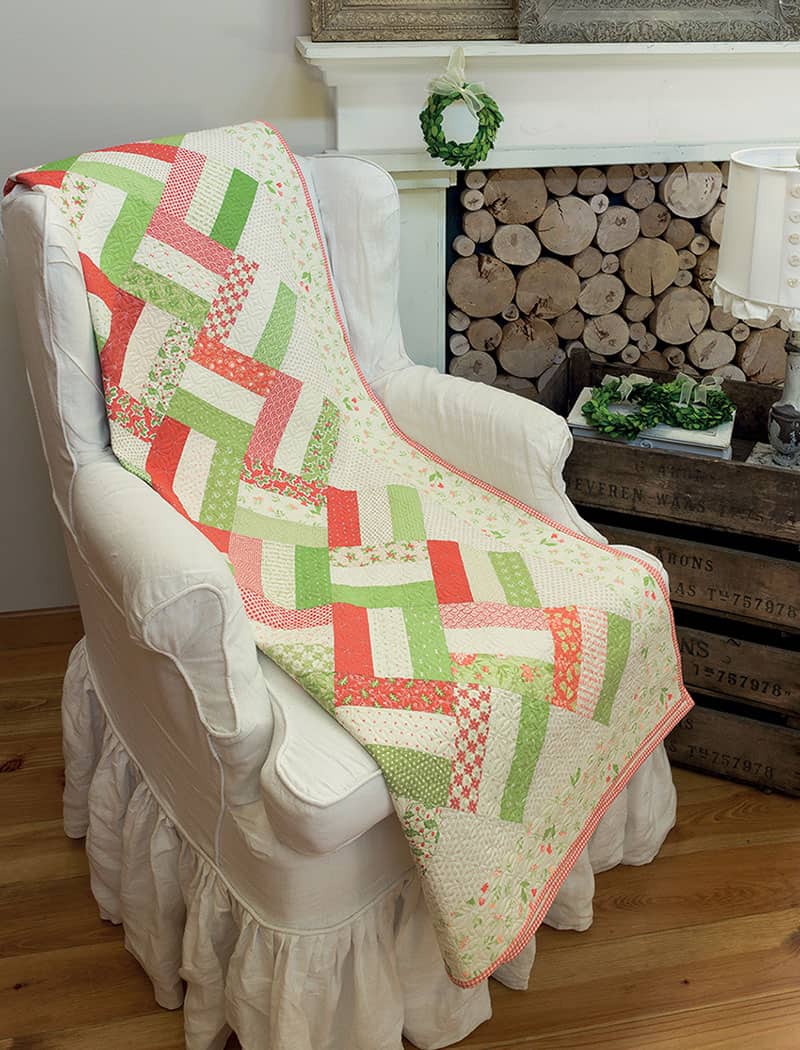 Delight Jelly Roll Christmas Quilt
My Sunday Best Quilts book with Corey Yoder featured a fun Christmas quilt from each of us. Mine is called delight and is pictured above. (Corey's is equally fun). Find the Sunday Best Quilts book here.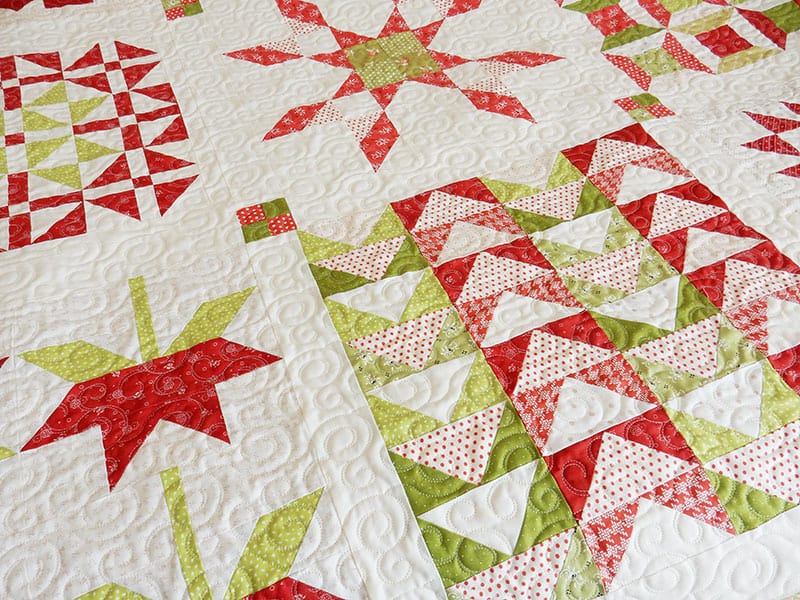 Christmas Figs Block of the Month
I participated in the Christmas Figs Block of the Month a few years ago and was super excited to see that the pattern is now part of a fun book with several other quilt projects included. Get the Christmas Figs Block of the Month Quilt Book here.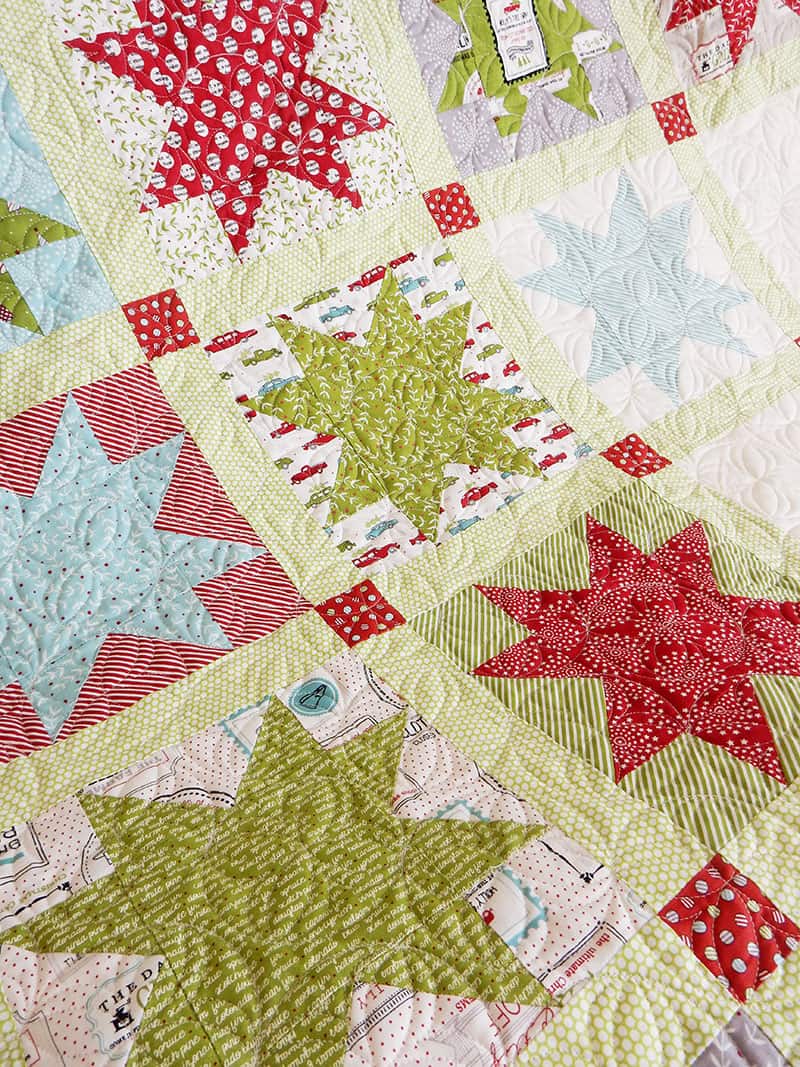 Hometown (Christmas Version)
I first made my Hometown quilt using red, white, and blue fabrics. But then of course, I had to make a Christmas version as well. Get the Hometown Quilt Pattern in paper and PDF here.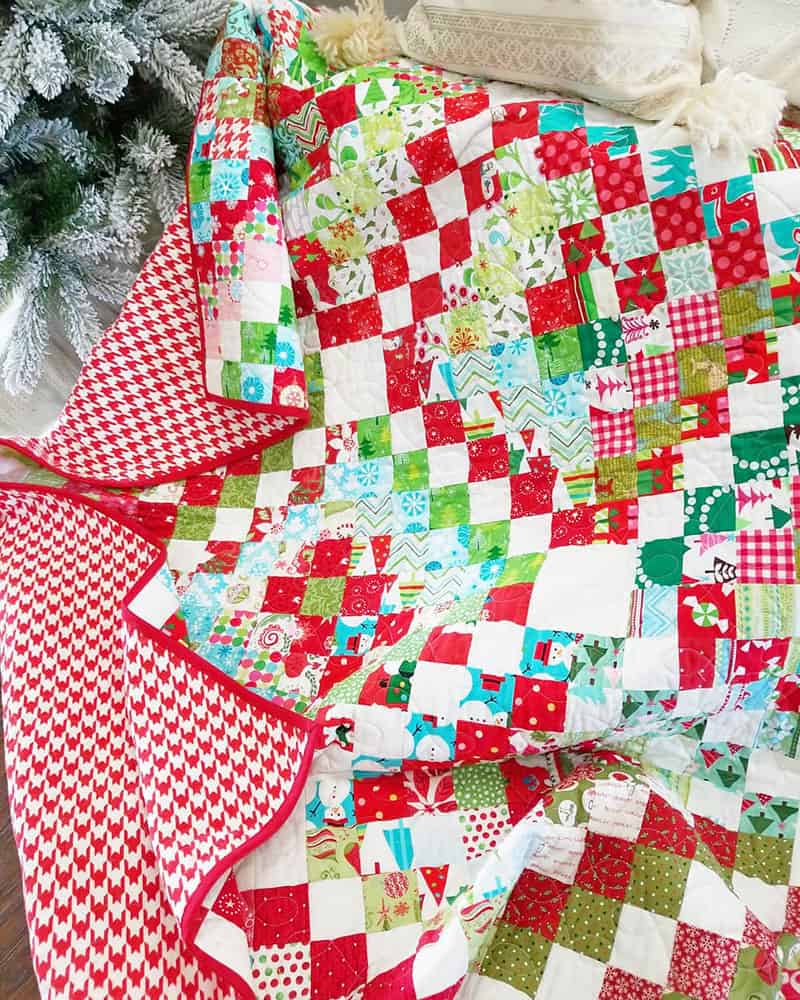 Scrappy Trip Around the World in Christmas Fabrics
I have a traditional Scrappy Trip Around the world quilt with all sorts of fabrics…but again…it seemed like the perfect pattern for Christmas scraps. Get the fun and easy free tutorial here. And to make planning your Scrappy Trip quilt easier, find my PDF with strip requirements for several sizes of quilts here (scroll down to number 4 for the printable link).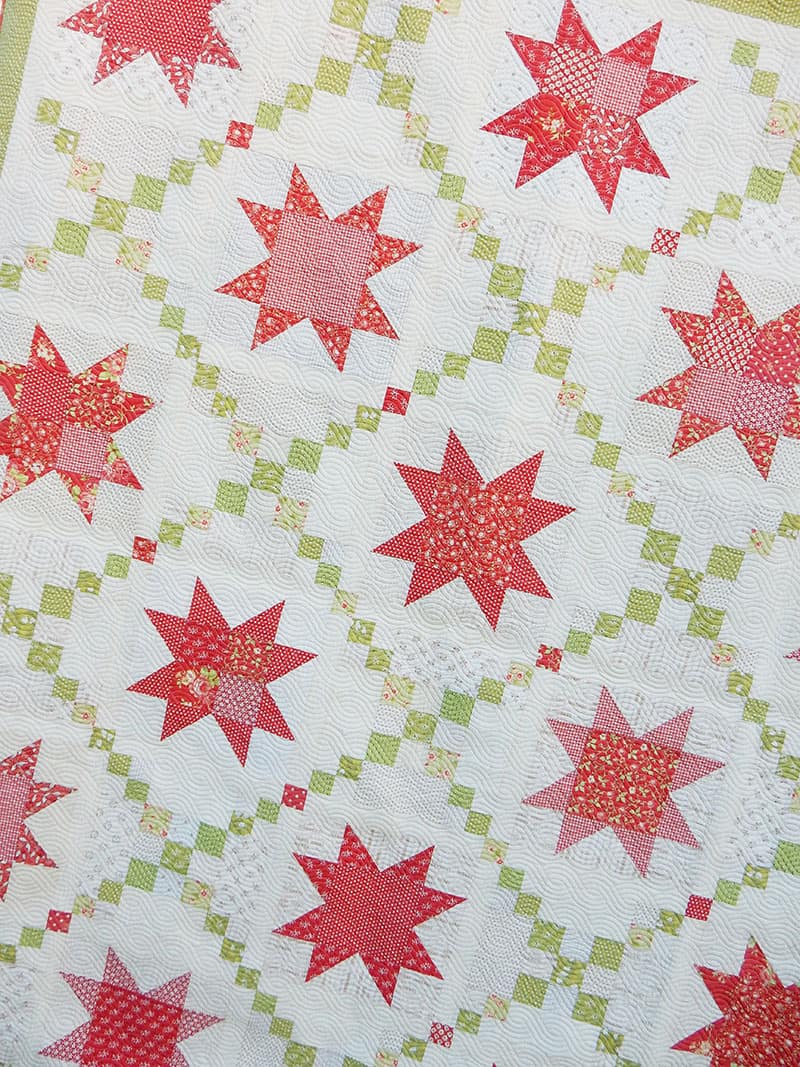 Sugar Pine Stars
I designed Sugar Pine Stars with Christmas in mind…but it would be really fun in any collection of fabrics. Mine pictured above is made with a variety of Fig Tree collections. Get the pattern in paper and PDF here.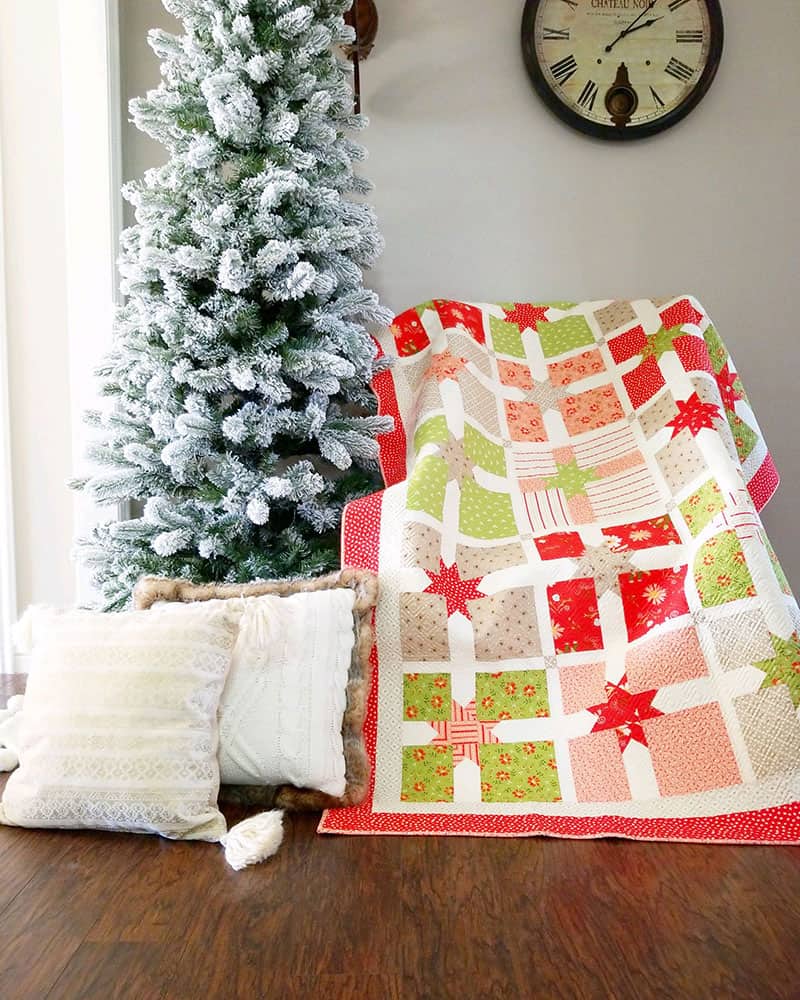 Under the Tree
The fun Christmas quilt above was designed by my daughter, Chelsi. Get the pattern in paper and PDF here.
I hope you enjoyed these beautiful Christmas Quilts to Make & Love. For more ideas, see my Quilted Christmas Decor Projects post here.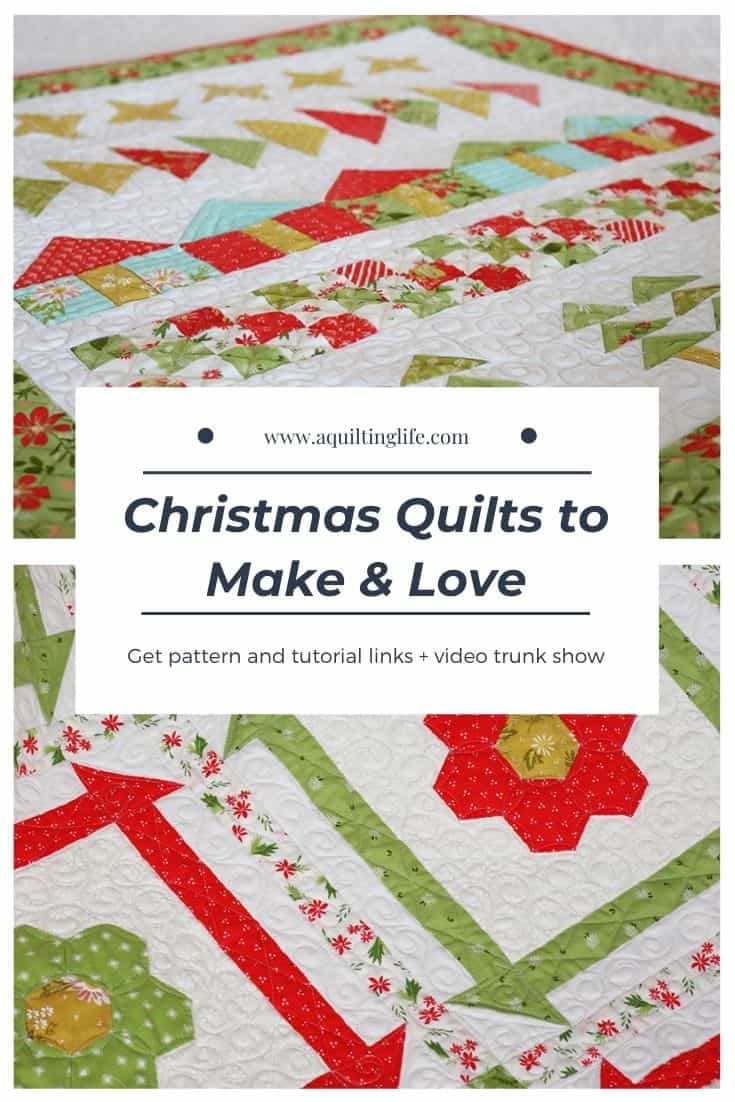 Happy quilting, and thanks so much for stopping by!