Hello, friends, and happy Thursday! I'm super excited to share a new-to-me Antique Double Wedding Ring Quilt I was able to purchase from an estate sale last summer. I don't typically purchase quilts–in fact this is only the second one I've ever purchased in my life. But I've been wanting to make a Double Wedding Ring quilt for some time now, and this quilt just spoke to me. Today I'm sharing some photos of this lovely quilt along with some of my ideas for making one of these quilts on my own in the near future.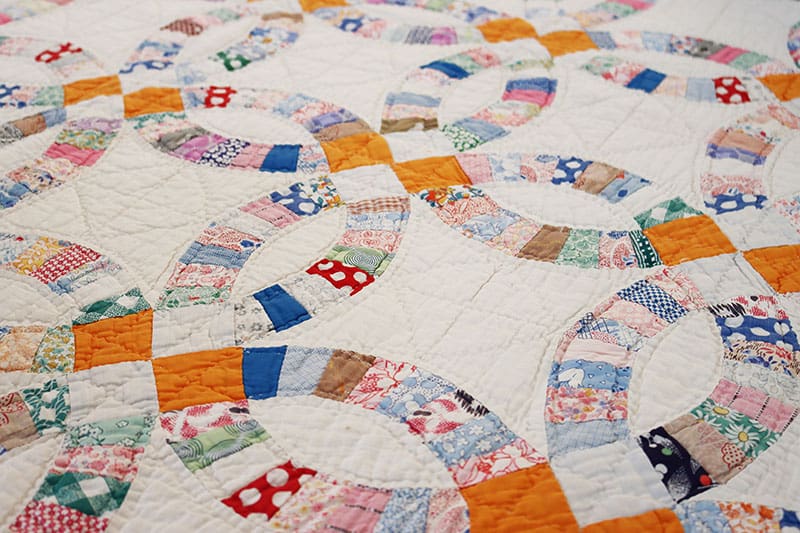 Antique Double Wedding Ring Quilt
I've been wanting to make a Double Wedding Ring Quilt for some time now. (I even have a template set that I'm confident will make it easier for me to put this together). But for now I'm enjoying the beauty of this quilt and am grateful I was able to find one in such wonderful condition. I'm guessing it was made in the 1930's based on some of the fabrics included. In fact, I'm quite sure that some of these fabrics are the same ones in my Dresden Quilt pieced by my great great grandmother. I'll definitely be doing a bit more research on that soon and perhaps can photo the matching fabrics side by side.
This Antique Double Wedding Ring quilt was made in Chatham County, Tennessee, and I do have the maker's name as well. I plan to make a label with that information soon so that the documentation stays with the quilt and not just on my phone.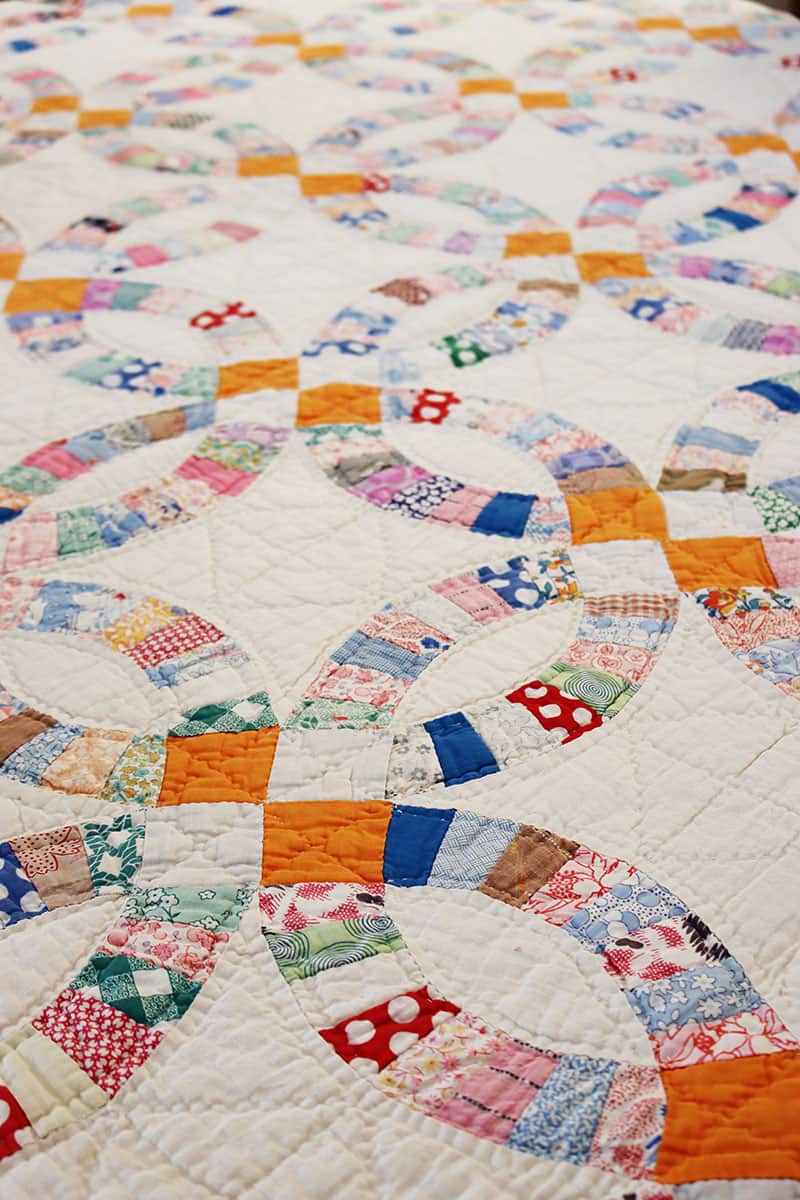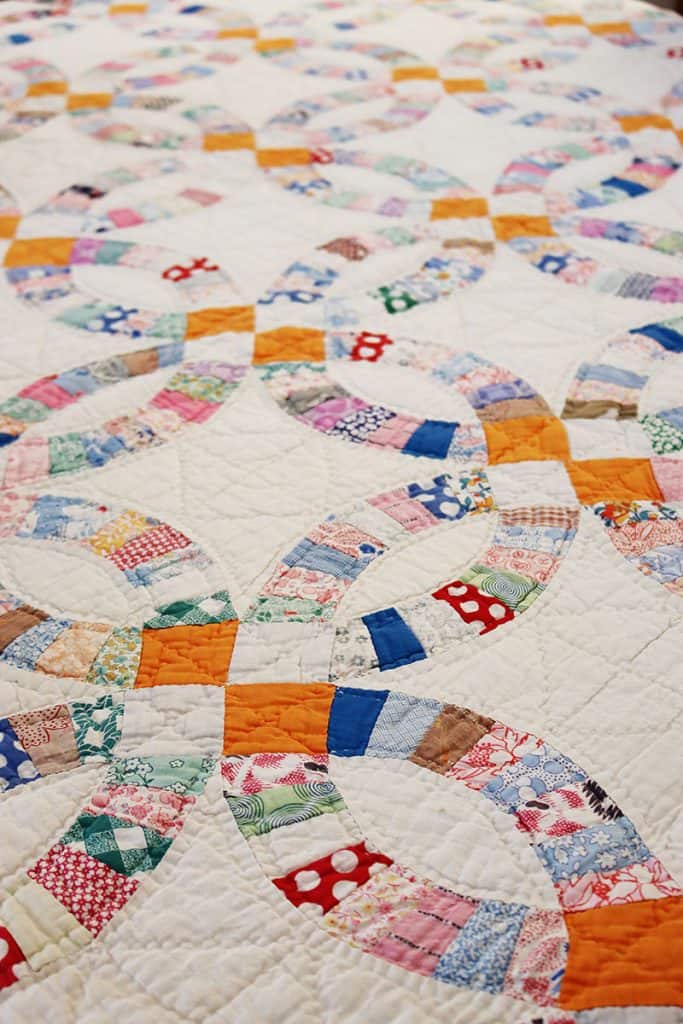 Double Wedding Ring Quilt Plans
I've actually started two double wedding ring quilts in the past. With one of them I used English Paper Piecing templates and made just one section. While I liked the look of my partial unit, I wasn't particularly thrilled with the amount of time it seemed like it might take using this method. I also started another version using paper templates I found on-line. Again, I believe it was the method that stopped me that time combined with the fact that I just couldn't settle on fabric combinations. This time I'm planning to use acrylic templates that I believe will make the cutting much easier. And, I think I've settled on a fabric combination I'll love. I'll share all about the templates and fabrics as soon as I get at least one block put together.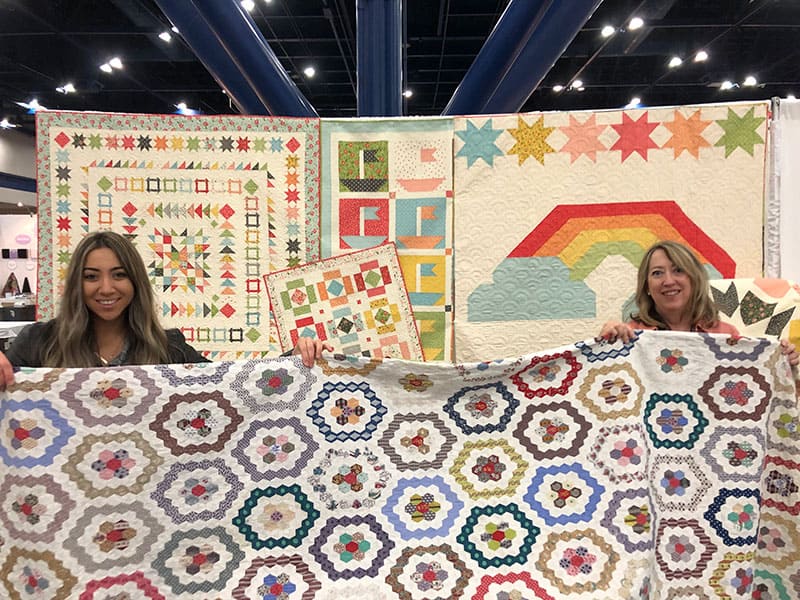 More Antique Quilts
As I mentioned earlier, I've only purchased one other antique quilt. The gorgeous hexagon quilt top pictured above is that quilt. In much the same way as with my recent purchase, I fell head over heels in love with this quilt at first sight. One of these days I'd like to make my own version of this quilt, too. But I'm thinking it might have to be a wall hanging version 🙂
Family Antique Quilts
Finally, I'm blessed to have just a couple of my family antique quilts. I have a Dresden quilt with blocks pieced by my grandmother's maternal grandmother and set together by my grandmother that is in beautiful condition. I also have a few family quilts from the 1930's that aren't in such good condition. They are near and dear to my heart also. I'll take some photos and share my family quilts here soon.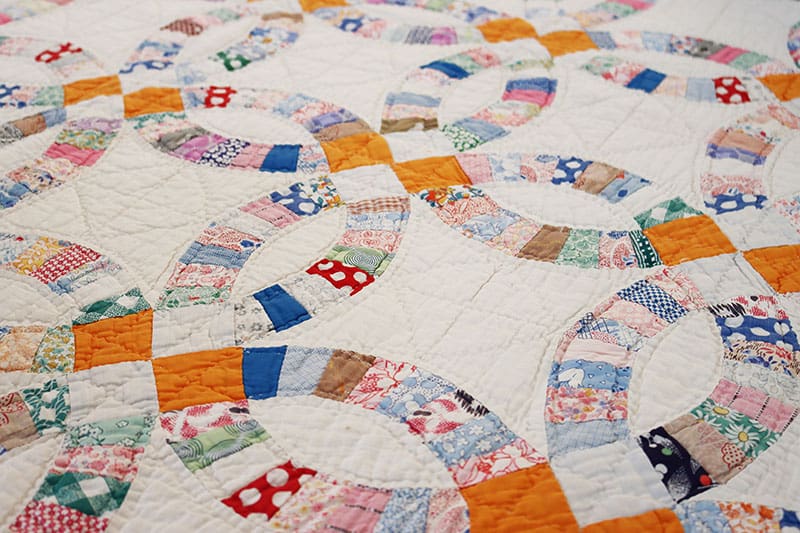 Thanks so much for stopping by to see my new Antique Double Wedding Ring quilt. I'll be back first thing tomorrow with part two in the Stitch Pink Quilt Along series. Happy quilting!