Hello, friends! Today I'm sharing a video with an up-close look at all of the Home & Hearth Small Projects. My quilts and projects all arrived home recently, and I couldn't wait to share them with you. I'm also going to be filming three videos for projects from the book before the end of the year and am hoping for some feedback as to which of these small projects you'd like tutorials for. Many of these items will make terrific gifts, so now is the perfect time to start sewing.
Home & Hearth Small Projects
Pillows
There are three pillow patterns included in Home & Hearth. The Mini Log Cabins pillow is a scrappy mix of many of our fabric collections. The Garden Blooms pillow, center is just the right size to use a standard pillow for the insert. It's great as an accent pillow on a bed or couch. And the Blooming Pillow is a nice option when using scraps.
Table Runners + Toppers
The table runners and topper projects are all wonderfully suited to scraps. I'm going to be making the Hearts at Home Wall Quilt and Runner soon in our Sincerely Yours fabrics for Valentine's Day. But they are lovely in year-round collections as well. The Al Fresco and Simple Patchwork Runner are also well-suited for scraps (and would also be fun for fall and Christmas fabrics, too).
Sewing Essentials
I had a lot of fun designing and making three different sewing essentials projects to the book. The project pouch with curved edges is just the right size for traveling with a small project. And the hexagon needle case and rotary cutter holders are also useful for yourself and perfect for gift-giving.
Home & Hearth Small Projects Video
Watch the Home & Hearth small projects video above, or go here to watch it on YouTube. In the video you can get an up close look at all of these fun projects and also hear more about my idea for videos based on these projects.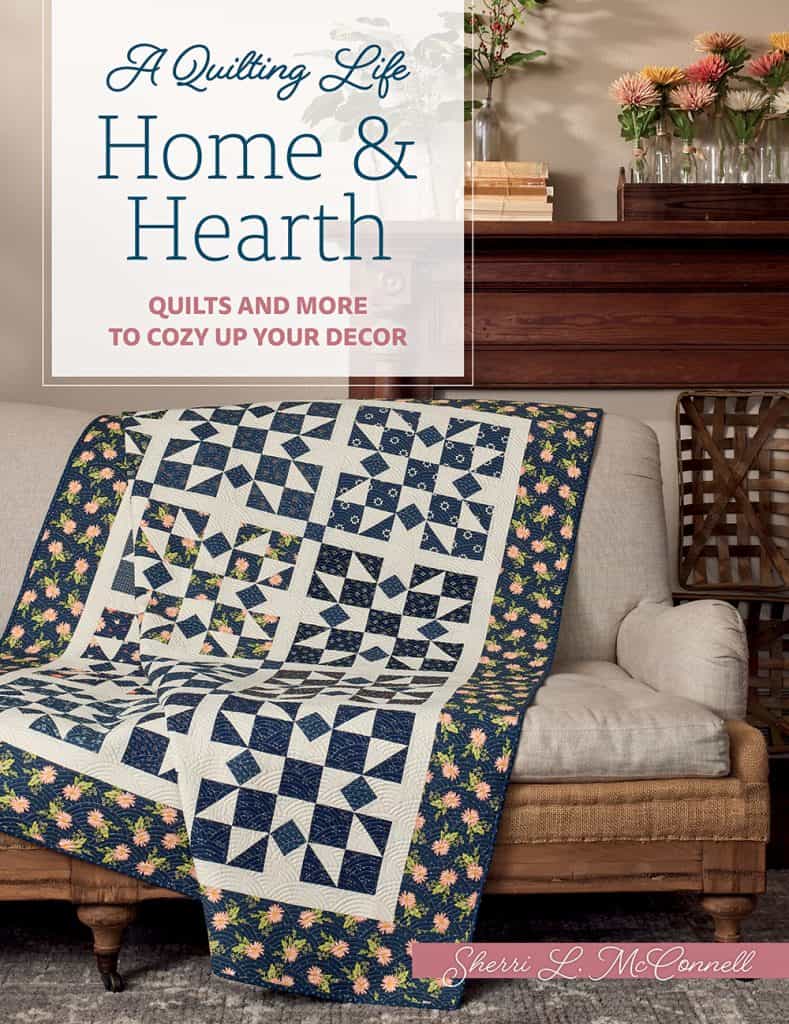 Sew Along Information
Which projects do you want to make right away? I'd love to get some feedback before I begin filming. Several of the small projects would make terrific gift ideas 🙂 Be sure to leave a comment with your top three picks from the ten projects above, and I'll plan to film one project tutorial for October, November, and December. (Note: I'm planning on the heart runner/wall hanging for after the first of the year, just in time for Valentine's Day).
Thanks again for stopping by today…happy quilting!